Android devices are no strangers to VPN issues, but Redmi's are quite notorious. Like many other Xiaomi products, certain Redmi models have been annoying VPN users for years.
Although Redmi is a Chinese brand, its units meant for export should be able to support VPN apps on Google Play.
That's why after setting up one properly, it can be frustrating to see the Disconnected from always-on VPN error message in the middle of your session.
Somehow, Redmi lets you install a VPN only to disrupt your connection without warning. What seems to be behind this head-scratcher?
Here's the truth:
Why is your Redmi phone not working with a VPN?
Your Redmi phone might not be working with a VPN due to different reasons. Upon research, some models, particularly Redmi Note 4, 7, and 8, are prone to VPN errors.
Plus, Redmi may disconnect your VPN connection no matter the service you use. So, avoiding specific native apps and manually configurable third-party programs like OpenVPN is not a viable solution.
If your VPN works perfectly fine with non-Redmi devices on your network, the root of the issue may be any of the following:
MIUI – As weird as it seems Redmi's Android skin may be interfering with your VPN connection. Unless you disable the feature that potentially ruins your encrypted tunnel, you may keep having trouble cloaking your data.
Incorrect network settings – If your phone's network settings go haywire, your VPN may not function properly.
Incompatible VPN – Redmi doesn't discriminate against specific services. But there's still a chance that the one you're using isn't compatible with your device.
How to fix your VPN when it's not working in Redmi
To fix your VPN when it isn't working in Redmi after trying every server location and tunneling protocol at your disposal, we recommend you to:
Disable MIUI optimization

As its name suggests, MIUI optimization exists to help your Redmi phone run efficiently and extend its battery life.

However, it prioritizes MIUI apps. That's why it may cut your VPN connection as a way to boost your device's performance.
Locking your VPN app in the background may not make any difference once MIUI optimization kicks in.

To deactivate it, follow these steps:

1. Go to Settings.
2. Choose About Phone.
3. Tap on the MIUI version five to seven times to unlock your device's hidden settings for developers.
4. Go back to Settings.
5. Proceed to Advanced settings.
6. Select Developer options.
7. If MIUI optimization is available, toggle it off.
8. If it's unavailable, tap on Reset to default values multiple times until the option appears and then turn it off.
9. Enjoy using the internet more privately and securely with your VPN.

Reset your network settings

Restoring your network's original settings can solve many technical problems, including persistent VPN connection errors.

The caveat is that your device will forget about its saved WiFi networks, cellular settings, Bluetooth connections, and VPN login details.

However, re-entering them may just be a small inconvenience to make your VPN work.

To get reset your network settings, do this:

1. Go to Settings.
2. Proceed to System.
3. Choose Reset options.
4. Select Reset Wi-Fi, mobile, and Bluetooth.
5. Reconnect to your WiFi and VPN service.
6. Enjoy being online without broadcasting your IP address and leaking your traffic.

Switch to a more reliable VPN

If your VPN still doesn't work with your Redmi device after disabling MIUI optimization and resetting your network settings, you may have to change it.

One of your best bets is ExpressVPN, as it has robust Android apps, and there have been no complaints regarding its compatibility with Redmi phones.

Here's how to get started with it:

1. Visit ExpressVPN's website and pick a subscription.

2. Install ExpressVPN for Android.

3. Open your VPN.
4. Tap on the ellipsis icon to view all server options.

5. Connect to the country or city you like.

6. Once connected, explore the internet more anonymously.

The best thing is that ExpressVPN also offers intuitive router apps. If all else fails, this type of setup will exclude Redmi from installation, allowing all devices on your network to enjoy VPN protection.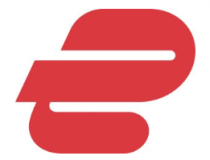 ExpressVPN
Solve your Redmi VPN-related errors and enjoy an anonymous online experience with this fast and secure service.
Wrap up
It's no secret that Redmi phones mysteriously disconnect VPNs. It's hard to definitively say whether hardware limitations or software restrictions are causing it.
But one thing's for sure: there are effective ways to remedy connection errors.
So if your VPN is not working in Redmi, just employ the solutions above.
---