Most users often confuse VPN and Remote Desktop for each other when in the real sense, they are entirely different.
They both offer secure connections and remote access. However, they are different in terms of performance, speed, functionality, and a lot more.
This VPN vs Remote Desktop rundown compares both tools in terms of speed, detailing their advantages and disadvantages.
You will also learn some other factors you should consider when choosing between both tools. But first, we need to understand what a VPN is, what a Remote Desktop is, and how they work.
VPN vs Remote desktop – what they are
Before we compare these two tools, let's take a quick look at what they are and what they do.
What is a VPN?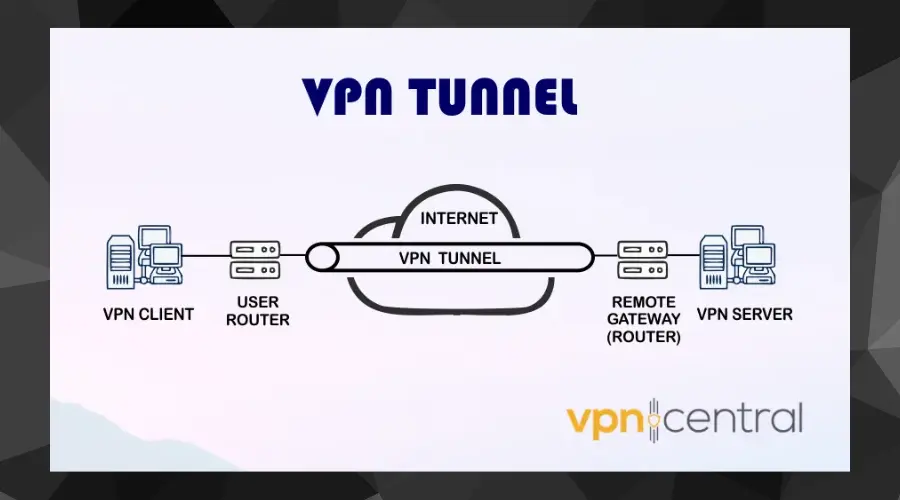 A VPN basically serves as a privacy tool that tunnels your data and traffic through secure remote servers.
It uses advanced tunneling protocols to establish a secure and stable connection between the client (your device) and the VPN server.
When you connect to VPN, all of your online activity will be associated with the VPN server's IP. This means that your location and identity remain private.
Additionally, when you use a VPN, the encryption scrambles your data such that third parties cannot see or make any meaning of it.
This makes it suitable for use in work environments where sensitive information is transmitted.
Another type of VPN connection is the VPN bridge. It allows multiple devices from different locations to connect to the same network.
The bridge connection is mainly used for remote work, which is why it's easy to confuse it with a RDP.
What is a remote desktop?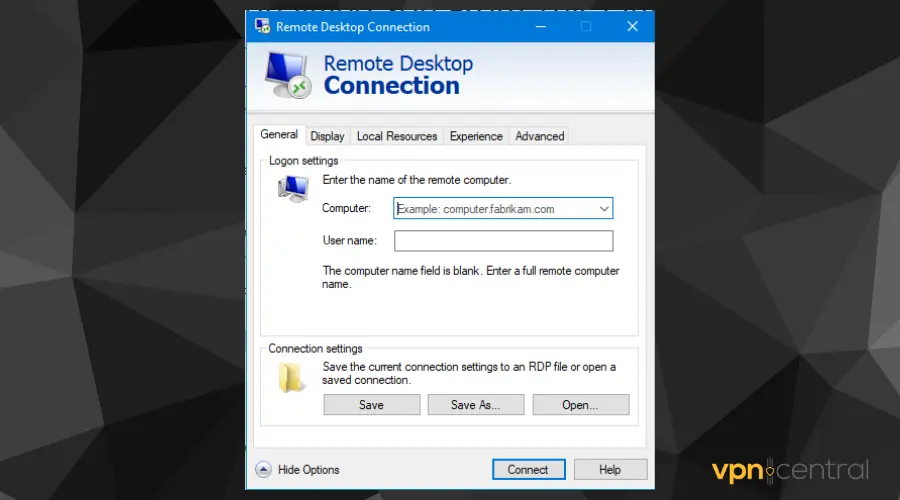 A remote desktop is a computer software that allows you to wirelessly connect to and control another computer system remotely.
It works by creating a virtual connection between you and a remote computer, such that the computer shows its screen to you and grants you access and control over it.
With the remote desktop software, you can use the programs, files, and other features locally available on the remote host computer from your computer.
The software uses protocols like Independent Computing Architecture (ICA), Virtual Network Computing (VNC), and Remote Desktop Protocol (RDP) to connect to computers remotely.
However, of these three, RDP is the most commonly used protocol.
VPN vs remote desktop speed
Generally, remote desktop connections are faster than VPN connections.
The major reason for this is that a VPN uses tunneling and encryption which uses a lot of internet bandwidth compared to remote desktop software.
The remote desktop transmits data right from the host machine to your computer, without any tunneling or server in the middle.
A VPN's primary purpose is to allow you to use the internet anonymously and access websites from anywhere in the world.
In addition, VPNs use a high bandwidth requirement which doesn't allow for data compression or optimization.
Therefore, the size of the data transmitted may affect the speed and overall performance of the VPN.
VPN vs remote desktop – use cases
Both pieces of software perform better for different tasks. Below are the different use cases for which each software is best suitable.
VPN use cases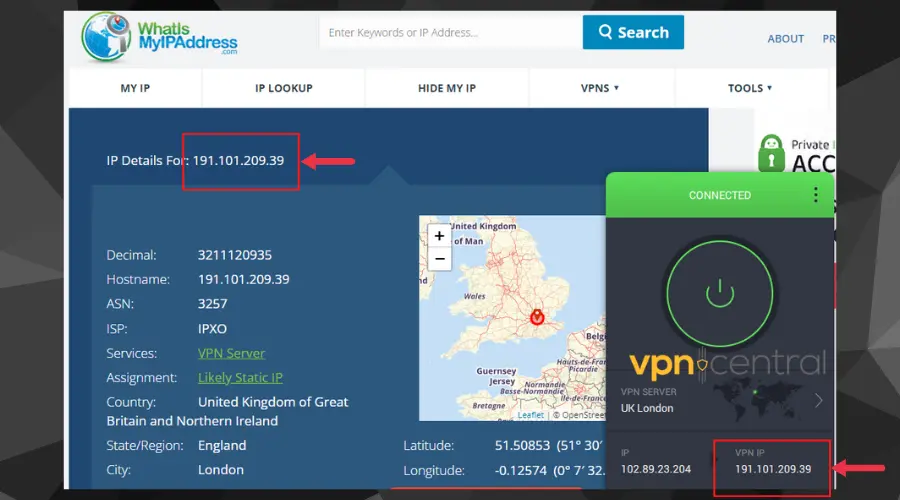 Security – VPNs offer the best security for businesses. They use encryption and tunneling protocols that make them almost impossible to hack.
Internet privacy – Using a VPN provides your team with the required private and secure internet access even while working in public places or connected to public WiFi.
Private server access – A VPN is the better option when employees require access to a private server that has work files and programs they need for their jobs.
Personal use on PC or mobile devices – A VPN tunnel comes in handy when you need to use the internet privately, especially on mobile devices. This also includes bypassing geo-restrictions and evading online censorship.
Remote desktop use cases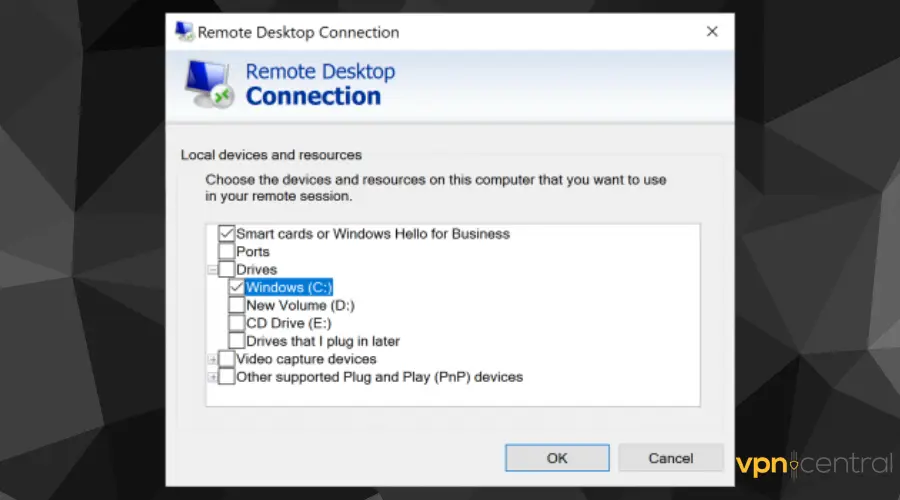 Working with databases and business apps – A remote desktop is ideal for tasks like working with databases and business applications that use a lot of internet bandwidth. This ensures that there is remote access to resources without lagging in performance.
File sharing – Remote desktops are perfect for sharing, scanning, and printing files as they do not use advanced encryption as VPNs do.
Efficiency and productivity – In situations that require productivity in the workplace, using a remote desktop promotes efficient work among remote staff.
Collaboration – It is the better option when employees require access to a centralized system from their remote locations.
Remote access – A remote desktop works better when you need access to a work computer from home. It also works in other instances, for example, when a friend or associate needs access to your PC.
Verdict
The major advantage of a VPN is the security and anonymity feature it offers. It helps users stay secure without fear of their identity being compromised.
However, in terms of speed, it has a few disadvantages when compared to remote desktops, and these include:
High bandwidth requirement owing to the lack of data optimization which affects the overall performance with regard to speed.
They do not perform well with applications that are developed to function via a local area network. This requires optimum support for bandwidth at a high speed.
On the other hand, a remote desktop has the ability to access software apps, network resources, and databases without using a lot of internet bandwidth.
It uses a lower data volume to send and receive information via a remote connection.
However, the big issue with remote desktop software is the long setup and configuration time. In contrast, VPNs are easy to set up and configure.
Other things to consider
If you still are not completely sure which of these tools is best for you, below are a few other factors you shouldn't overlook.
First, a VPN remains the best way to stay secure and private online. This is because remote desktops are prone to attacks such as BlueKeep, and unrestricted port access.
Hackers have been known to target port 3389 (which is the only port remote desktops use) with attacks. This can eventually result in security breaches with dangerous consequences.
But that's not all, there are a few other factors you should consider when choosing between a VPN and a remote desktop such as the cost.
VPN subscriptions are often affordable and cover multiple devices, unlike remote desktop which charges per device.
Furthermore, remote desktop only works on laptops or desktop computers, meanwhile, VPNs support a lot of devices.
If you want both ease of access to remote files and security, you could configure a connection that combines VPN with RDP.
Wrap up
Remote desktops are faster than VPNs because VPNs use advanced encryption and tunneling protocols, making the connection less direct.
In conclusion, VPNs are easy to set up, with most apps coming already configured. This is unlike remote desktops which may require you to be tech-savvy to set it up.