If you want to secure your online work and keep important data private, check our list for the best VPNs for work that will increase privacy when working remotely.
Working from home and remote work are becoming more and more mainstream. Most people who work from home are still linked, at least to some degree to their organization.
This means that they have access to the same databases and workflow management platforms as their fellow colleagues.
It should come as no surprise that this scenario requires specific security measures to protect you and your employer against any data leaks, as you may connect to less secure networks.
Whenever you connect to a public WiFi that's not protected with a password, you expose your laptop, tablet, or smartphone to vulnerabilities and risk getting hacked.
But a VPN ensures your WiFi protection and security by encrypting all data traffic that goes in and out of your device, especially when you need a VPN for work.
Even if a hacker intercepts your network data, they won't be able to decipher it and obtain your email account credentials or banking info.
Do I need a VPN to work from home?
Yes, a VPN is recommended when working remotely. It will give an extra layer of protection, making sure sensitive data does not get leaked.
There are several types of cyber attacks that are carried out on Wi-Fi networks. If you don't have a connection that is encrypted enough, hackers may get ahold of your passwords, works accounts, and even private documents.
With a good VPN, you will be able to connect to a private remote server with enhanced DNS protection and powerful encryption.
Your traffic data is much less likely to get exposed because your IP address will be masked and no one will be able to detect what you do online.
The risks are much higher if you work in public places and connect to their Wi-Fi networks, but a VPN can increase security even if you use your home network.
What are the top VPNs for work?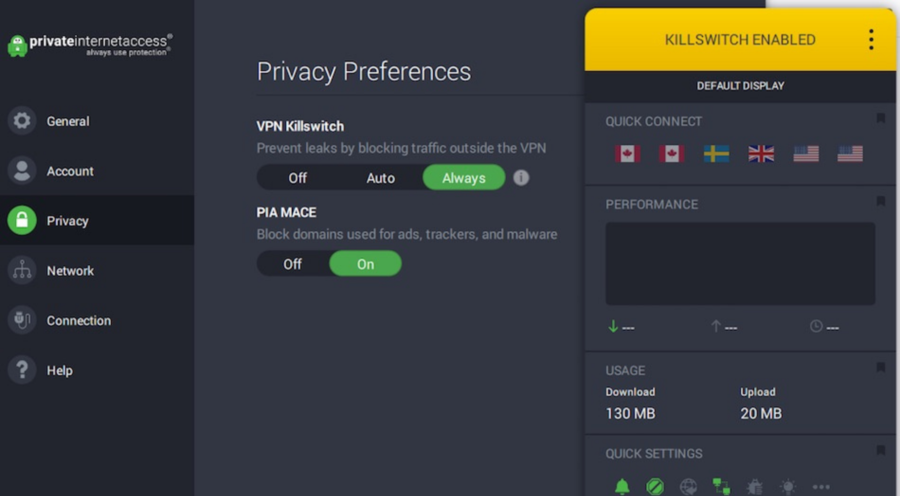 Developed by Kape Technologies, Private Internet Access (PIA) is the best VPN for work, thanks to its superior features and vast network of servers,
It has over 35 000 servers across 90+ locations across the whole globe, with a special focus in the US.
You can use PIA to change your IP address, spoof your geo-location, and encrypt your traffic with 256-bit encryption AES OpenVPN or WireGuard. It can also connect you to a second location through Shadowsocks or SOCKS5.
The tool can be installed on all major devices, including Windows, macOS, Linux, Android, iOS, and routers. It supports port forwarding, split tunneling, and a kill switch.
The split tunneling feature can benefit you when working from home. You can select which apps you want to connect to the VPN and which ones will still use local traffic.
This means that you can secure your device against data leaks and also browse with your actual IP address at the same time.
More about PIA:
No logs or leaks
24/7 live chat support
30-day money-back guarantee (no free trial)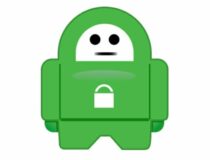 Private Internet Access
Protect your digital identity when using your computer for work, thanks to this reliable VPN
2. NordVPN – most secure servers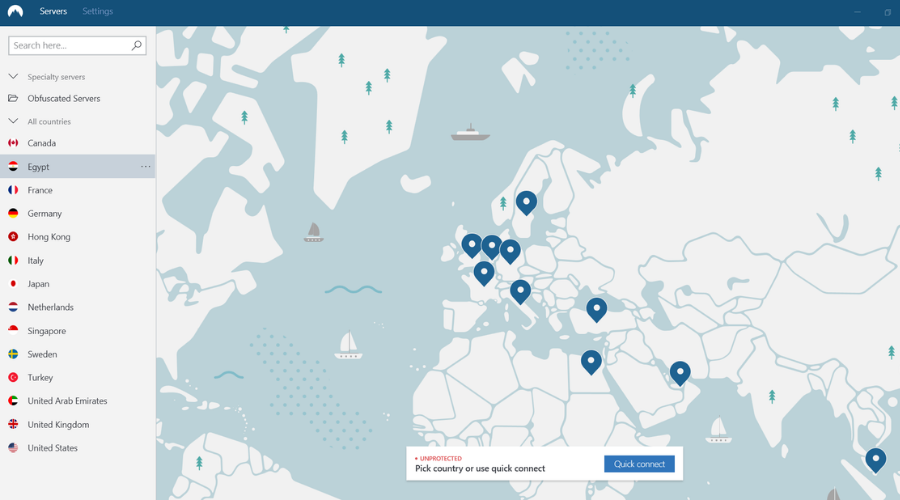 NordVPN is the type of app that mainly focuses on security, making it a top VPN for work computers. It comes with over 5 000 servers in 60+ countries.
You can use OpenVPN with 256-bit AES encryption to protect your data from hacker interception and enable an integrated kill switch that cuts off your Internet access in case of VPN connection drops.
This removes the risk of getting your data leaked even in the few seconds when your VPN re-establishes a secure connection.
What's more, is that NordVPN uses advanced obfuscation technology. It essentially routes your traffic twice and ensures no one can detect even the fact that you use a VPN.
Made by Tefincom & Co., NordVPN is compatible with a wide range of devices, including Windows, Mac, Linux, Android, iOS, and routers. It allows up to 6 simultaneous connections.
More about NordVPN:
No logs or leaks
24/7 live chat support
30-day money-back guarantee (no free trial)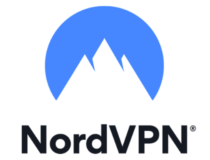 NordVPN
Defend your WiFi network connection from hackers using this dependable VPN for work.
3. ExpressVPN – very fast connection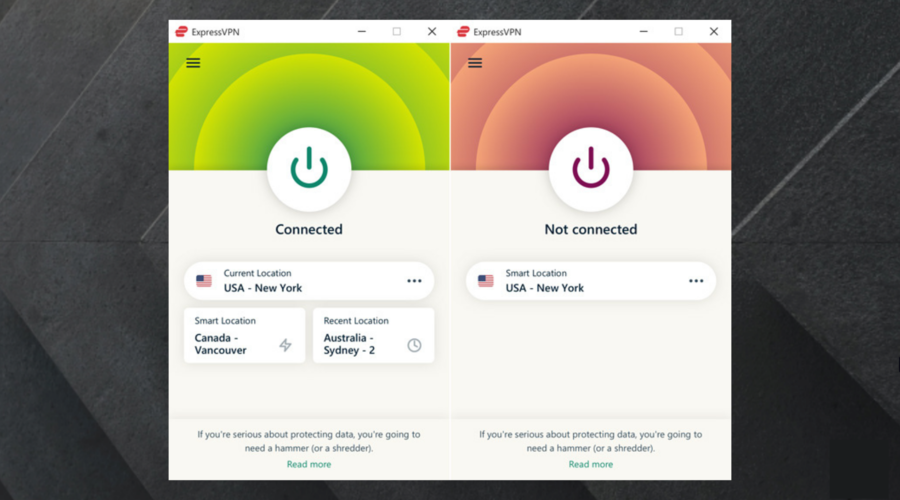 Operated by Express VPN International LTD, ExpressVPN has an excellent reputation in the VPN industry, making it one of the top VPNs for work, WiFi protection, and security.
The app provides you with over 3,000 VPN servers in 94 countries. It runs a zero-knowledge DNS server to ensure your privacy, and it encrypts your data using OpenVPN with 256-bit encryption.
ExpressVPN supports split-tunneling mode and a kill switch. You can set it up on all major platforms and secure up to 5 devices at the same time.
We must also mention that Express VPN supports multiple major VPN ports, including IKEv2. But it also developed its own port, LIghtway.
You can easily configure it from the UI. It is optimized to provide high-speed without compromising DNS security and encryption.
So if you want a fast and secure VPN, you can't go wrong with this one. You can try out all its features by activating the mobile free trial.
More about ExpressVPN:
No logs or leaks
24/7 live chat and email support
30-day money-back guarantee
7-day free trial for iOS and Android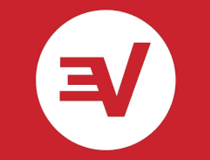 Express VPN
Protect your WiFi connection from hackers by turning to this trustworthy VPN for work.
4. Surfshark – best budget-friendly VPN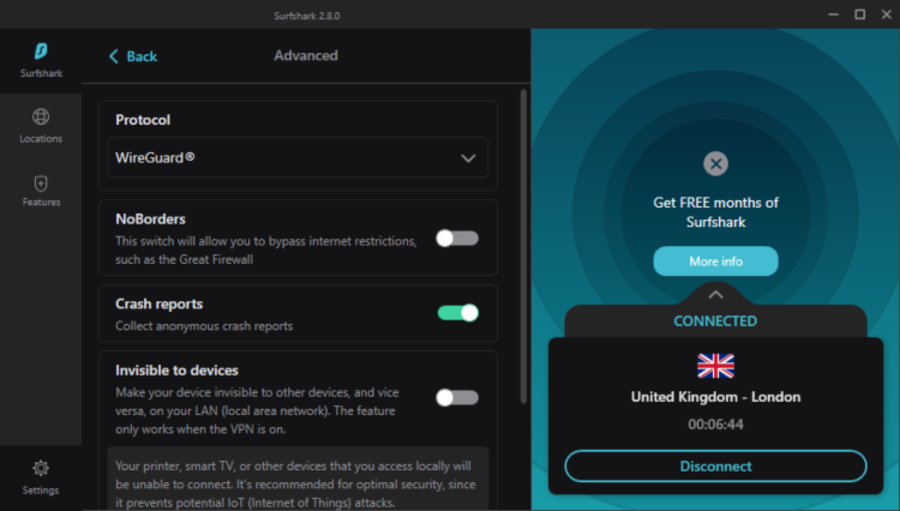 Created by Surfshark LTD, Surfshark is one of the best VPNs for work, thanks to its affordable subscription plans and top-notch security features. And you can protect all your family's devices with a single account.
Surfshark supports WireGuard and OpenVPN with up to 256-bit military-grade encryption. You can connect to obfuscated servers to bypass VPN blocks or use multi-hop mode to connect to two VPN servers at the same time.
The app comes with more than 1,700 VPN servers spread across over 63 countries, protecting each of them with private DNS. It's compatible with all major devices.
You can switch between servers as much as you like. Plus, you get unlimited bandwidth so you don't have to worry about running out of data.
Another cool thing about Surfshark is that it lets you connect as many devices as you like. So you can use it for your personal devices as well, and even share a subscription with your friends.
Users of Surfshark state that connecting to more devices at the same time does not affect VPN speed or functionality in any way shape or form.
More about Surfshark:
No logs or leaks
24/7 live chat and email support
30-day money-back guarantee
7-day free trial for iOS and Android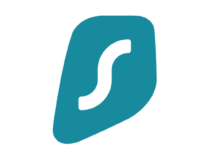 Surfshark
Protect your laptop when connecting to public WiFi using this budget-friendly VPN for work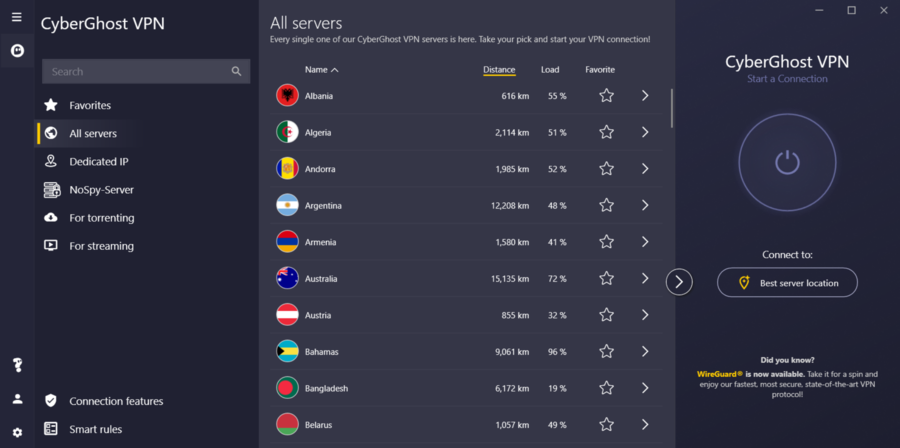 Also operated by Kape Technologies, CyberGhost VPN is the best free VPN for work, ensuring data security and protection. It has more than 6,500 in 89 countries.
CyberGhost VPN supports OpenVPN with up to 256-bit military-grade encryption. It comes with trusted WiFi networks, kill switch, split-tunneling mode, and exclusive DNS servers.
This is one of the most secure VPNs and is also optimized to fight online censorships and geo-blocks. Not only can it secure your network when you work, but it can also give you access to more online content.
Many users of this VPN are very satisfied with the UI. It's simple, and straightforward and you can connect to the VPN in just a few seconds.
CyberGhost has dedicated applications for all major operating systems, including Windows, macOS, Android, and iOS. IT is compatible with some game consoles and routers as well.
You can set up CyberGhost VPN on all popular devices and protect up to 7 of them using the same account.
More about CyberGhost VPN:
No logs or leaks
24/7 live chat support
Up to 45-day money-back guarantee
1-day free trial for Windows and Mac
7-day free trial for Android and iOS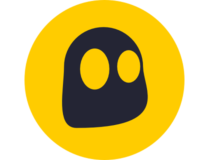 CyberGhost VPN
Safely connect to public WiFi hotspots using this free and secure VPN.
Does a work VPN expose my home network to my employer?
Corporate VPNs can track your activity even when you work from home. Despite the fact that you are connected to your home Internet, the VPN is linked to your work network and your activity can be visible.
What you do on your network outside work and when you are not connected to that server will of course remain private. Just make sure to disconnect from it when you are not working.
Commercial VPNs like those we just presented will not allow that. They mask your IP and encrypt your traffic so no one can track what you do online, not even devices connected to the same network.
Is there any good free VPN for work from home and freelancers?
Given the fact that you may be working for at least a few hours a day, unlimited bandwidth is a must. For this reason, we recommend you try Proton VPN's free version.
It only gives access to three server locations but we tested it and found that it is very fast and secure. Plus, unlike other free VPNs, it keeps no data logs.
But if you are not sure and want to explore more options, check our overview on the best free VPNs without registration required.
To summarize, you can use a VPN for work, especially to protect your computer from hacker interceptions. It's an excellent solution for defending your home router.
However, a VPN truly shines when used to encrypt your data over unprotected WiFi. You just need to get equipped with the right VPN for the job.