aha is an Indian streaming service that offers Telugu and Tamil-language content.
While the platform is accessible from everywhere, the available content isn't the same for all locations.
Fortunately, if you want to stream shows that aren't in the US catalog, you can do so with a VPN.
We'll cover the whole process below, so read on!
Why is aha blocked in the USA?
Currently, aha works in the US, but the available content isn't the same as in India.
Furthermore, the platform uses geo-locks and won't let you access its Indian content from a US account, even if you use a VPN to change your location.
On the bright side, there's a way around these restrictions, and we'll show you how.
How to watch aha in the USA?
A good VPN will be able to mask your IP address and offer you a new one in India. With it, you'll be able to bypass the restrictions and access its content.
You can find many great providers with features and tools suitable for the task on the market.
For this test, we used ExpressVPN, which gives you an Indian IP address via the UK and Singapore.
Follow these steps:
Purchase a subscription from the ExpressVPN website.
Download and install ExpressVPN on your device.
Log into your account with your credentials.
Connect to a server in India.
Visit aha and stream the shows you want.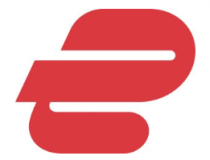 ExpressVPN
Access all your favorite shows with the help of this premium VPN provider.
Once you do all this, you'll have access to the Indian version of aha. And if you experience any troubles with your VPN setup, check out this guide.
Keep in mind that your US account won't work with the new IP address.
Instead, you'll have to sign up for an account as if you were based in India. That will allow you to stream any show from the local catalog.
Wrap up
With an IP address in India and a new account (even the free one), you'll be able to watch aha in the USA without any content restrictions.
Note that it's best to choose a fast VPN optimized for streaming in HD quality for this job.
Let us know how it worked out for you in the comments below!