Aha is a popular video streaming platform that offers a variety of content in the Telugu language, such as movies, web series, originals, and live TV.
However, the service is officially available only in India, and if you try to access it from outside the country, you'll see an error message saying: This content is not available in your region.
That's because Aha uses geo-blocking technology to restrict its content to Indian viewers only. Geo-blocking is a practice that prevents users from accessing certain websites or services based on their geographic location.
Aha does this to comply with the licensing agreements it has with its content providers.
However, geo-blocking is not foolproof, and there's a way to bypass it and watch your favorite shows from anywhere in the world.
The solution is to use a VPN, but even this can sometimes fail. So, we decided to show you how to easily fix Aha when it's not working with your VPN.
Let's get into it!
How to fix Aha not working with VPN?
There are numerous ways to tackle VPN-related issues with Aha, and we boiled it all down to the five solutions that work best:
Change servers

Aha teams up with GeoIP databases that enhance IP address detection. Since the streaming platform doesn't support virtual network addresses, much effort is put into detecting and blocking them. 

To bypass this, you can change servers, in case Aha has detected the one you're currently using.

So open your VPN client's app and switch to a server in India you haven't used before. Then, try opening the streaming platform once again.

Keep in mind that in some cases you might need to try several different options before finding one that works.

Delete cookies

To solve Aha not working with your VPN, you can delete your browser cookies so Aha doesn't have any previously stored information about your location or device.

When you do that, Aha is only able to examine the location details presented by the VPN and not from your cookies.

Here's how to go about it:

1. Open your browser. For the sake of this guide, we'll use Google Chrome because it's the most popular one.
2. At the top right, click on More and then More tools.



3. Select clear browsing data.



4. Check the box for cookies and other site data.

5. Click clear data.

6. Restart your browser and try to access Aha again.

Update your network adapter driver


If your VPN is not working, it's possible that the root cause is an outdated or corrupt network adapter. If that's the case, make sure to update it to the latest version:

1. On your PC, open Device Manager.



2. Find the Network Adapter section and expand it.



3. Select your VPN driver.

4. Right-click on it and select Update.



5. Wait for the process to complete and try opening the Aha platform again.

If you need a quicker and foolproof alternative, you can also use a dedicated driver updater software.

Enable the kill switch feature 




Aha keeps its prying eyes on your connection all through your viewing journey.

In case of a connection break caused by a brief interruption, the platform can detect you're using a VPN. 

However, modern VPNs have protective features like the kill switch that can help secure your connection even when there's a break.
 
If your current provider offers this feature, activating it can be a solution to solving the issue of Aha not working with the VPN.

Use incognito mode

If you're accessing Aha via browser, a solution could be to get in the incognito mode to boost your privacy and stream undetected.

After launching this mode, you should proceed to access the Aha website. Please, note that you must have activated your VPN and connected to an Indian server before this solution may work. 
Now, if all the above methods fail, then the issue most probably lies with your current VPN provider.
The best VPNs for Aha in 2023
There are many VPNs on the market, but not all of them are compatible with Aha.
Some of them are too slow, insecure, or unreliable. Others have been blocked by the platform and haven't updated their servers or IP addresses.
To help you choose the best VPN for Aha, we tested the leading providers and found three options that worked flawlessly with the streaming platform:
1. ExpressVPN – overall best performance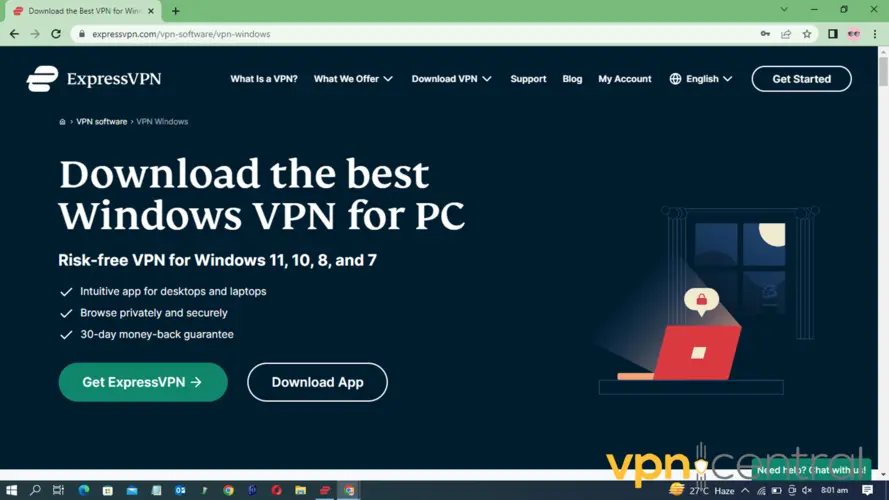 ExpressVPN takes the top spot due to fast and stable servers, which have no trouble streaming up to 4K. You can connect up to 5 devices simultaneously, which is perfect for a home network with several users.
When not streaming Indian content like Aha, you can connect to servers in 94 different countries, making geo-blocking a thing of the past.
ExpressVPN is suitable for any kind of online activity, including gaming, torrenting, or simply browsing the Web. Its strong leak protection prevents your real IP and location from ever being exposed.
✅Pros:
Strict no-logs policy.
Easy-to-use mobile, desktop, and Smart TV apps.
Reliable kill switch to prevent IP leaks.
Split tunneling to exclude certain apps from the VPN tunnel.
❌Cons:
Lacks some advanced obfuscation features.
A bit more expensive compared to rivals.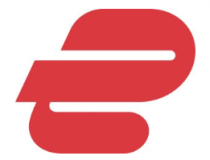 ExpressVPN
Easily unblock Aha from anywhere and enjoy top-notch streaming quality with ExpressVPN.
2. CyberGhost – specialized streaming servers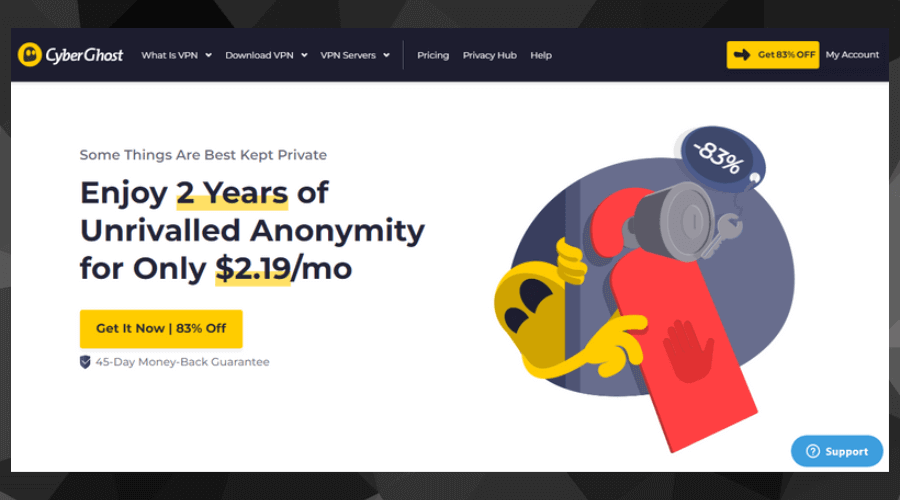 You should strongly consider CyberGhost if streaming is your main reason for getting a VPN. Its optimized servers are lightning-fast and help you easily get around VPN detection systems like the one Aha uses.
It covers all the popular services such as Netflix, Hulu, and BBC iPlayer. Although Aha doesn't have its own dedicated server, any of the Indian locations do an excellent job at unblocking it.
Additionally, CyberGhost has special options for torrenting and other P2P file-sharing too.
In total, you'll find over 9,500 individual servers spanning 91 different countries.
✅Pros:
Connect up to 7 devices or the whole network via router.
Apps for desktop, mobile, and Smart TVs.
Extra tracking and ad-blocking features.
❌Cons:
Popular servers can get congested.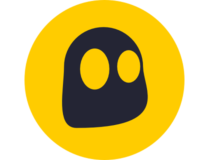 CyberGhost
Benefit from streaming-optimized servers and blazing-fast connections with CyberGhost.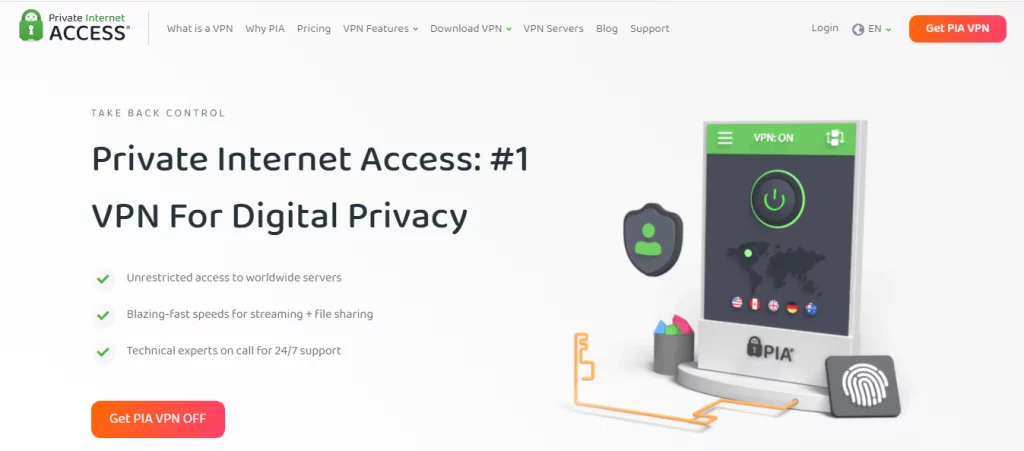 PIA is an all-round VPN performer. It comes with excellent speeds for streaming, all the expected features such as a kill switch and split tunneling, and it has thousands of servers across 84 countries, including virtual ones in India.
Additionally, its entire network is upgraded for speeds of up to 10 Gbps, so you can enjoy high-quality, buffer-free streaming on Aha.
One of PIA's many standout features is support for unlimited devices and connections. So, no matter how large your network is, every user can connect at the same time without sacrificing bandwidth.
✅Pros:
No-logs policy, verified by Deloitte.
Multi-hop (use two VPN servers for extra security).
Ad and malware-blocking.
❌Cons:
Not all servers perform the same.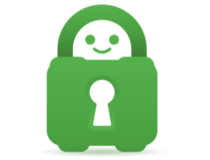 Private Internet Access
Make quick work of Aha's geo-restrictions and stream on all your devices with PIA.
How to watch Aha outside of India
Aha is officially unavailable outside of India, so try trying to access it from another country will result in an error like: This content is not available in your region.
Luckily, with the right VPN, you'll be able to circumvent these restrictions in just a few clicks.
Here's how to do it step-by-step, using ExpressVPN as an example:
Visit ExpressVPN's website and pick a subscription.
Download and install the relevant app for your device (Windows, Mac, Android, iOS, etc.).
Log into the app and connect to a server in India.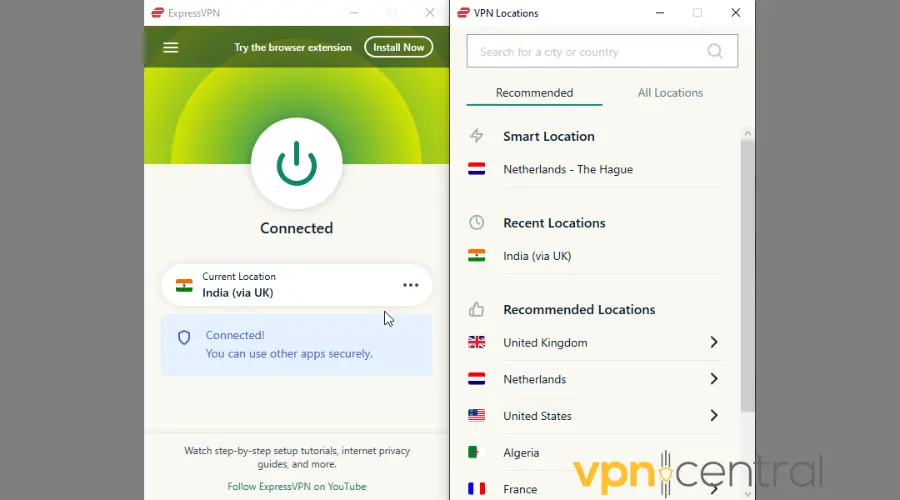 Clear your browser cookies or use incognito mode to avoid any caching issues.
Go to Aha's website or app and enjoy streaming your favorite shows.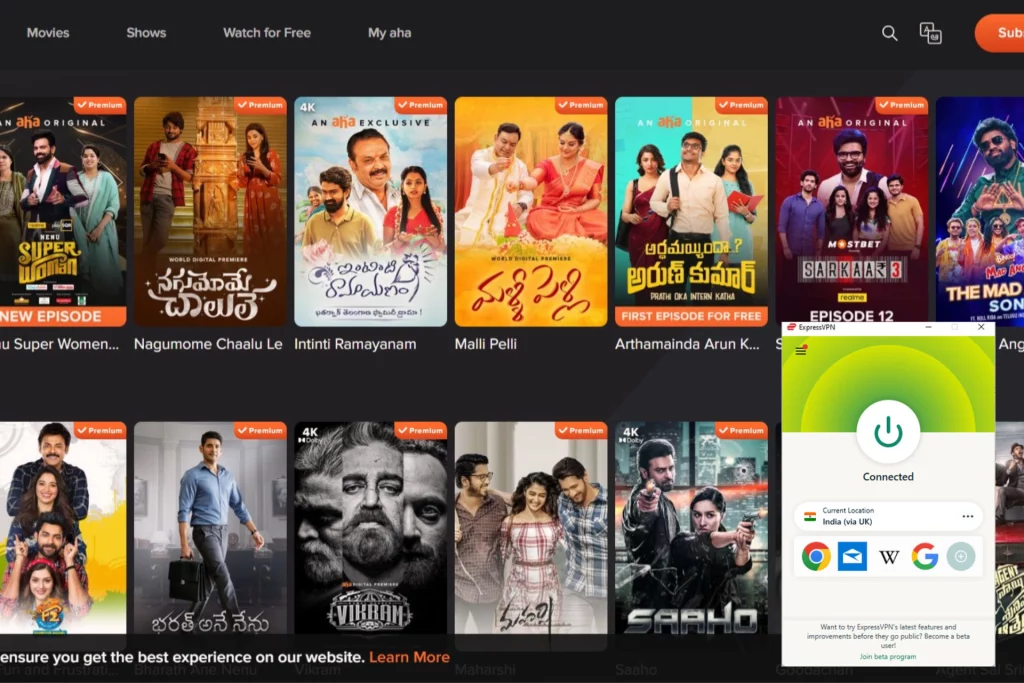 Does Aha work with VPN?
Yes, Aha works with VPNs to bypass the platform's geo-restrictions and keep your data safe as you stream. You just need to connect to a server location in India.
Despite the fact that India has recently passed stricter laws when it comes to VPN usage, there are still reliable providers that host servers there like our top recommendations above.
Why Is Aha not working with VPN?
Aha may not be working with your VPN due to several different reasons.
Here are the main ones:
Bad VPN configuration allows for easy detection by Aha
Poor connection strength causing the VPN connection to break every now and then
Choosing a server in a restricted region
Using a sub-par VPN app
Luckily, these problems are all easily fixable if you just take a look at your configurations and pick a suitable VPN server.
Conclusion
Aha is a great video streaming platform that offers a lot of content in the Telugu language.
However, it's only available in India and blocks users from other countries. To watch its shows from a different region, you need to use a VPN that can bypass its geo-blocking and VPN-blocking methods.
The best options on the market include ExpressVPN, CyberGhost, and PIA.
So, if your current VPN is not working with Aha, switching to any of these providers will fix the issue in no time.
---