Online viewers can satisfy their love for Indian movies and music on Aha. Aha offers unlimited series, movies, and other interesting content online.
However, as this much fun is available online, security and privacy risks become apparent.
Plus, such streaming platforms are geo-locked, so you'll have to use a VPN for Aha if you want to watch from abroad.
VPNs are helpful technology that helps to maintain safety as you stream movies or music content on Aha. But what happens when you face a situation of Aha not working with a VPN? We got you.
In this article, we look at solutions to fix the Aha streaming platform not working on your VPN while also letting you in on some other specs of using a VPN for Aha and just about any streaming platform.
Does Aha Work With VPN?
Yes, Aha works with VPNs to keep you safe and private as you stream. You just need to connect to a server location in India.
Despite the fact that India has recently passed stricter laws when it comes to VPN usage, there are still reliable providers that host servers there.
Why Is Aha Not Working With VPN?
Well, you may have even the best VPN in the world and still find that Aha is not working. Don't catch a headache because of that.
Below are some reasons Aha may not be working with your VPN:
➡️ Bad VPN configuration allows for easy detection by Aha
➡️ Poor Connection Strength Causing the VPN Connection to break every now and then
➡️ Choosing a restricted region server
Luckily, these problems are remediable if you just take a look at your configurations and pick a suitable VPN server.
Quick Tip:
If you keep having problems with your current VPN, we recommend trying a different service that may be better suited for Aha. Private Internet Access is a great, full-featured VPN that has servers in India.
We recommend trying PIA out to solve this issue as it is one of the best VPNs in the market you can try for unlimited connection, safe and private unrestricted access for surfing, streaming, and online gaming.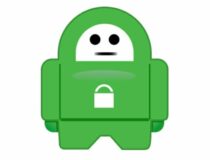 Private Internet Access
Watch your favorite Aha shows at high speed with this advanced VPN!
How To Fix Aha Not Working on VPN?
Below are quick fixes you can try to fix Aha not working on VPN.
1. Change servers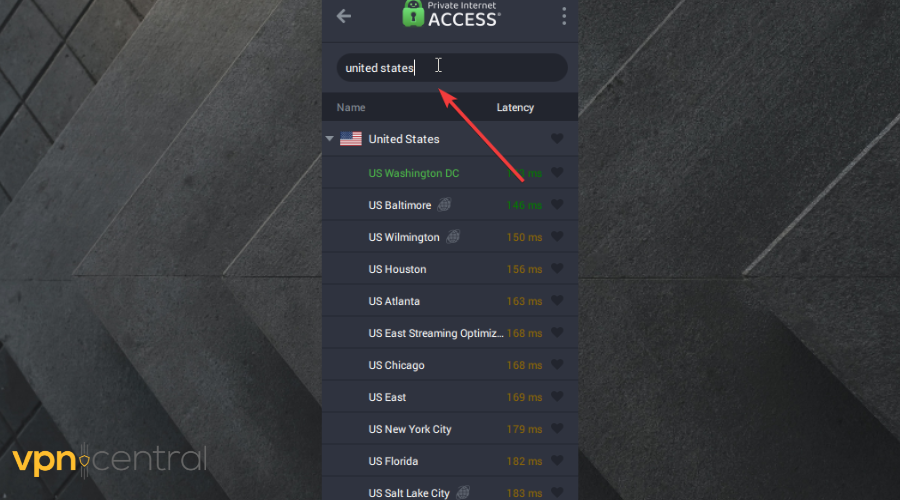 Aha teams up with GeoIP databases that enhance IP address detection. Since the streaming platform does not support virtual network addresses, much effort is put into detecting and blocking them.
To bypass this, you can change servers, if at all Aha detects your paid VPN server address. Indian servers are your best bet to gain access to the streaming platform.
So open your current VPN client's app and switch to a different server. Try opening the streaming platform once again.
2. Delete cookies
To solve Aha not working with your VPN, you can delete your cookies so Aha does not have any previously stored information about your location or device.
When you delete your cookies, Aha is only able to examine the location details presented by the VPN and not from your cookies.
Open your browser. For the sake of this guide, we will use Google Chrome because it's the most used one.
At the top right, click on More and then More tools.
Select clear browsing data.
Check the box for cookies and other site data.
Click clear data.
Restart your browser and try again.
3. Update your network adapter driver
If your VPN is not working, it's possible that the root cause is an outdated or corrupt network adapter. If that's the case, make sure to update it to the latest version.
On your PC, open Device Manager.
Find the Network Adapter section and expand it.
Select your VPN driver.
Right-click on it and select Update.
Wait for the process to complete and try opening the Aha platform again. If you need a quicker and foolproof alternative, you can also use a dedicated driver updater software.
4. Enable the Kill Switch feature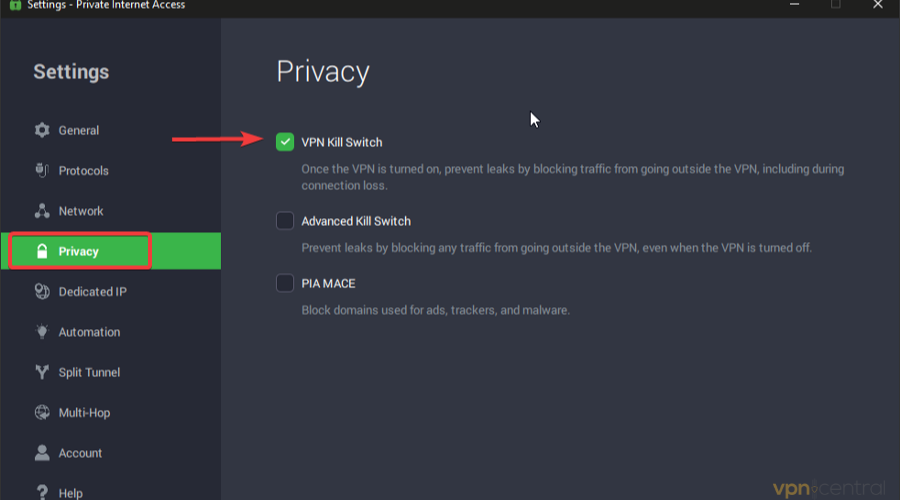 Aha keeps its prying eyes on your connection all through your viewing journey. In cases of a connection break caused by a brief interruption, the platform can detect you are on a VPN connection.
Meanwhile, modern VPNs like PIA, with proactive features like the VPN kill switch can help secure your connection even when there is a break.
If your VPN has this feature, activating it can be a solution to solving the issue of Aha not working with the VPN.
5. Use Incognito mode
If you are accessing Aha via browser, a solution could be to get in the incognito mode to bolster your privacy and stream undetected. Although this is a basic approach, incognito helps to bolster anonymity as well.
After launching this mode, you should proceed to access the Aha website. Please, note, that you must have activated your VPN and connected to an Indian server before this solution may work.
How Do You Use Aha Outside India?
Aha is restricted outside India and so Indian content lovers who are not in India may face restrictions watching on the platform. Luckily, with a suitable VPN, you will be able to circumvent geo-blocking.
To access Indian content on Aha, you need to subscribe to a reliable VPN first. Once subscribed, you should select an Indian server to prevent being blocked by Aha IP detection technology.
Once connected, you are good to go. If you have been facing the issue of Aha not working with VPN, our simple fixes will help you in most cases.
You should follow our exact recommendations, but first, ensure your VPN is rightly connected before proceeding to any platform unsafe.
You will now agree that VPN technology is a blessing to the online world. These VPNs are usually paid, which opens users to varieties of features.
Conclusion
Apart from helping to bypass restrictions for those outside India, users can also leverage various security and privacy features to maintain anonymity online and protect their data and device as they navigate online platforms.