Entertainment continues to move online thanks to streaming services. Aha is one of many online video-on-demand platforms, with a focus on India-rich content including movies, music, TV shows, etc.
Streaming Aha doesn't require any extra steps. It's just as streaming on Amazon and the likes. However, lovers of Indian content may face restrictions when trying to access Aha.
The platform is not available worldwide and restricts access to users that try to connect from unsupported countries. Keep reading to understand why it does this and how to use a VPN to remove the restrictions.
Is Aha available outside India?
No. Aha is exclusively available to India alone. If you are outside India on a vacation or some other trip, you will soon realize that it does not work outside India.
You will face restriction messages saying Aha is not available in your region.
However, there is a solution to Aha not working in your region. Let's look at VPN technology and how it offers free and unrestricted access to blocked sites.
Does AHA work on VPN?
Yes. Streaming on Aha will not be affected by a VPN service. On the contrary, a VPN helps you to bypass any reason for Aha not to work, except a subscription.
In earnest, this article will teach how to access Aha from anywhere by bypassing restrictions, It also brings readers in on how our listed best 5 VPNs for Aha will perform impressively to keep your connection secure, private, and fast.
How can I watch AHA abroad using a VPN
Watching Aha abroad is quite simple if you follow our guide. This applies to the most reliable VPNs including the ones we listed in this article.
Decide on a VPN
The most reliable VPNs are subscription-based, but they offer great services in return. We pick Private Internet Access for its sophisticated and industry-standard protocols.
Download and Open the VPN to input your credentials
Select a Server It is important to select a server before accessing Aha. This helps you to maintain a secure and undetectable connection that keeps you away from hackers, Internet Service Providers and Aha.
Open Aha and start streaming!
Best VPNs for Aha to watch abroad?
We look at the best VPN in the market, having researched and tested them to determine what they offer for security and privacy online.
Private Internet Access – great server speed and dedicated servers in India to enjoy Aha from anywhere
ExpressVPN – impressive server coverage to bypass geo-blocks on Aha and enjoy fast streaming thanks to its fast and secure protocols
CyberGhost VPN – supports multiple devices and up to 7 simultaneous connections so you can tune in and watch Aha while using VPN traffic for other devices as well
VyprVPN – proven zero logs policy and powerful encryption to ensure a leak-free experience, without the risk of being traced when using Aha
PrivadoVPN – offers all the privacy and security you need for streaming Aha from one of its Indian servers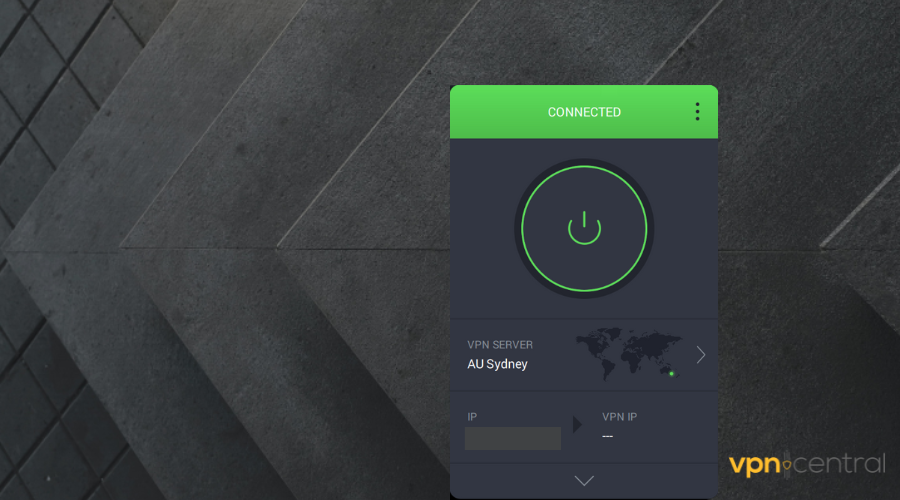 Private Internet Access VPN is among the most reliable and respected in the industry. The VPN is subscription-based and offers multiple privacy and security features for streaming, surfing, and gaming.
PIA has a military-grade encryption technology that keeps hackers at bay and prevents detection by Internet Service Providers.
Many trust the VPN to unblock restricted sites, leveraging its 35,000 strong servers across over 80 countries.
Using PIA VPN for Aha brings more goodies like the protection the kill switch feature offers in the event of a connection break. Its split tunneling technology also allows you to use it for specific apps or websites.
Streaming is lag-free with PIA, thanks to its standard bandwidth and no log policy.
Its features below will help you make a better decision:
Multi-hop
Automatic Server Selection
Unblock Restricted Sites
AES 256-bit Encryption
Multiple Protocols including OpenVPN
Up to 10 connections per subscription
Customer Support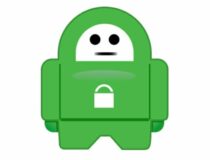 Private Internet Access
Stream your favorite Indian shows on Aha on any device, from anywhere in the world!
2. ExpressVPN – Private and secure DNS servers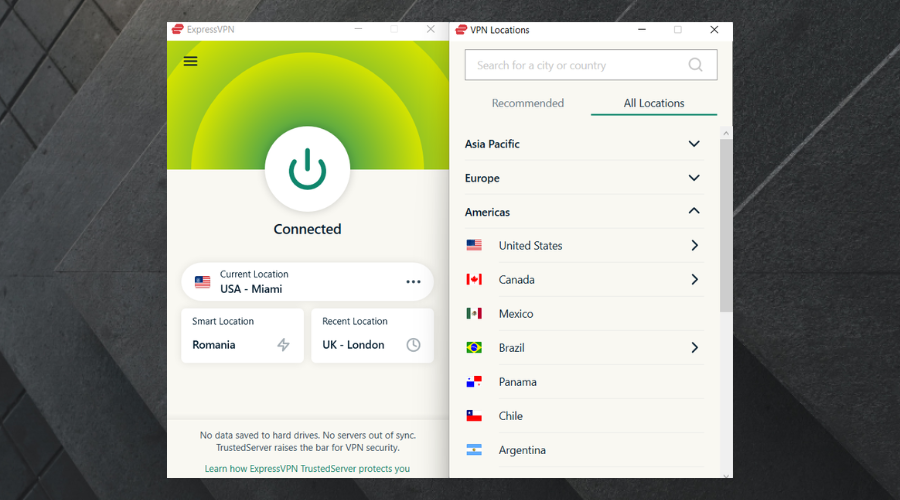 Express VPN comes on our list for its remarkable security and privacy technologies. The VPN is paid and offers users several features including a geo-restriction blocker and data protection.
If you will be going with Express VPN to access Aha from outside India, you will love its Kill Switch feature which ensures that Internet Service Providers don't detect your connection whenever there is a break or interruption.
Express offers two virtual server locations for India, via Singapore and via the UK. The client used to have physical servers in the country but decided on this option instead thanks to recent laws that force VPNs to log user data in India.
DNS security also helps to foster anonymity online. Streaming platforms can detect VPN connections sometimes. However, the best VPN will always stay ahead of detection tools.
India servers on Express are fast and lag-free, making them suitable for streaming any content on Aha.
More features you will love about Express VPN are below:
High-end Encryption Technology
Kill Switch
Proprietary Lightweight protocol
Lag-Free
DDoS and Leak Protection
Kill Switch
Split Tunneling Technology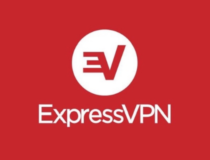 ExpressVPN
Watch unlimited hours of multimedia content on Aha without being restricted by your location!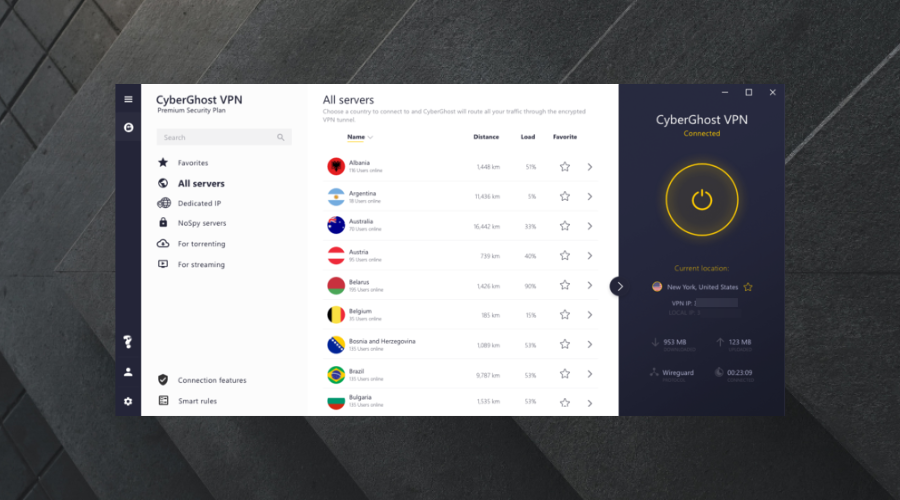 Let's talk about a VPN that offers to unblock restrictions while offering the best user experience. CyberGhost is easy to use and offers various security and privacy features for online streaming.
Stay anonymous and gain access to Aha by connecting to one of its India servers. CyberGhost servers are fast and lag-free, strong, and secure.
The VPN is subscription-based and can take up to 7 devices per subscription. CyberGhost will bypass restrictions on Aha whether you intend to watch on PC or mobile. It is equally compatible with most operating systems.
See notable features of CyberGhost VPN below:
Kill Switch
Strong and Proactive servers
Auto-select server
AES 256-bit Encryption
Ad blocking
High Speed and Unlimited Bandwidth
24/7 Live Customer Support
Anti DNS and IP Leak
OpenVPN, L2TP-IPsec, and PPTP protocols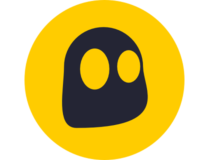 CyberGhost
Enjoy uninterrupted streaming thanks to the fast CyberGhost VPN servers from India.
4. VyprVPN – Advanced privacy tools to prevent data leaks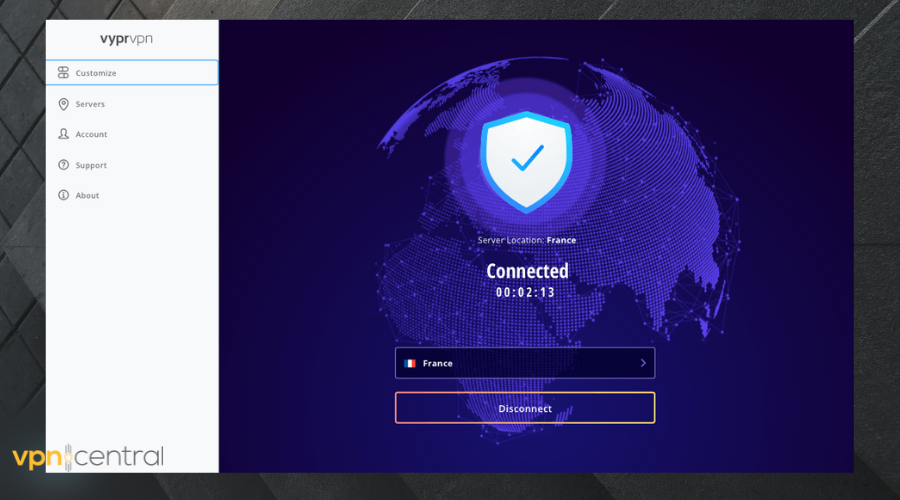 VyprVPN is another suitable VPN client that will give you the possibility to watch content on the Aha platform from anywhere in the world.
Thanks to its proven zero log policy (independently audited) and powerful encryption, you don't have to worry about your identity or location being revealed when using VyprVPN.
It has dedicated apps for all major platforms so you can easily connect to an Indian server and enjoy Aha shows on your smart TV, computer, or mobile device.
Other key features of VyprVPN include:
Secure kill switch
Public Wi-Fi protection
30 simultaneous connections
70+ server locations
24/7 customer support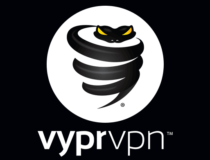 VyprVPN
Access Aha in restriction-free by connecting to a safe and fast VyprVPN server.
5. PrivadoVPN – strict privacy policy and extra security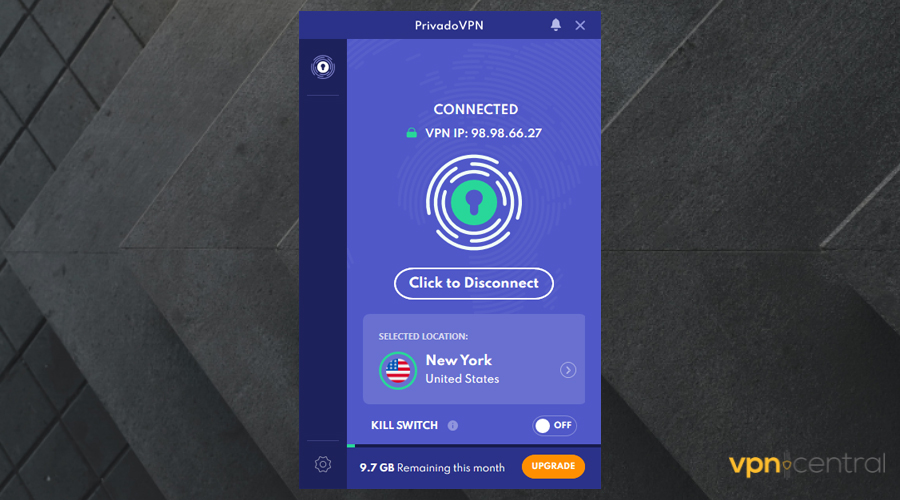 PrivadoVPN is a popular choice among many VPN users. With a strict privacy policy and strong security features, there's a lot to like about this provider.
You can count on it to completely hide your real identity, removing the risk of ISP throttling.
This VPN also offers access to +300 servers in 48 countries, so there are enough locations to choose from. Most importantly, it lets you obtain an Indian IP address that you can use to unblock Aha from absolutely anywhere.
You can count on PrivadoVPN to deliver high speeds. It'll let you stream any video content you want without buffering. We tested it with multiple services, including Aha, and it worked like a charm.
To be able to do so, all you need is a paid account. Although there's a free plan with 10GB of data, it doesn't provide access to Indian servers.
Since long-term deals are quite generous, opting for one of them may be a good idea for anyone looking to unblock Aha.
Other key features of PrivadoVPN include:
AES-256 encryption
Kill switch function
10 simultaneous connections
Extra threat protection
Parental control
24/7 customer support through email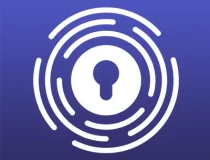 PrivadoVPN
Privado's dedication to privacy and speedy Indian servers make it perfect for unblocking Aha.
Is it Worth Subscribing to Aha?
Aha is striving hard to compete with other over-the-top streaming platforms like Amazon and Netflix. If you really want to enjoy top-notch Telugu and Tamil-language content, then you can try a one-month subscription.
However, if you are very much concerned about diversity and would not want any excuse as to why your streaming platform is buffering once in a while, then Aha may not be your best option.
Conclusively, having an Aha subscription is not bad. Having a few supporting technologies will make it a great experience for you and your family. A strong internet connection is important.
A VPN service makes it a complete meal, especially when you are outside India. Enjoy lag-free streaming, free from ads, when you activate Nord's CyberSec or PIA's MACE Ad-blockers. Also, protect your device and data from hackers.