A VPN is the unrivalled tool for bypassing geo-blocks and it can help you watch Polish TV in Canada without stress. It does this by changing your IP to make it seem as though you are in Poland if you connect to a Polish server.
Once this happens, you can stream popular Polish TV channels like TVP1, TVP2, TVP Info, TVP Sports, TVP Kultura, IPLA TV, Polsat News, and Antena HD from Canada or anywhere else in the world.
After reading this article, you will not only know how to watch Polish TV in Canada but the top stealthiest VPNs in the market that do the job perfectly.
Let's get started.
How to watch Polish TV in Canada?
It is totally easy to watch channels like IPLA TV outside Poland. All you need is a VPN that will spoof your location and make it seem like you're accessing its content from Poland.
I recommend CyberGhost as this VPN has a vast number of servers in Poland to get past the region blocks.
Subscribe to a reliable VPN. As mentioned, I went with CyberGhost because it is fast and secure.

Download the app on your device and install it.
Open CyberGhost and sign in.
Connect to a server in Poland.
Visit your favorite Polish TV channel and enjoy streaming. I accessed Polsat.
Why do you need a VPN to watch Polish TV in Canada?
You need a VPN to watch Polish TV in Canada because most channels are blocked outside the borders of Poland. A VPN can change your virtual location, therefore giving you access.
On the other hand, if you try to access without VPN, you'll get an error message of this sort:
Materiał nie jest dostępny w Twojej lokalizacji (This content is not available in your region)
Now let's dive into the best VPNs to surely unlock Polish TV abroad.
Best VPNs for Polish TV
Some of the important features a good VPN must possess to unblock Polish TV include fast speeds, a server network in Poland, ease of use, reliable streaming abilities, strong security, and privacy.
It is therefore vital to pay close attention to these features when choosing a VPN for Polish TV. And thankfully, we have listed the Best VPNs for the job.
1. CyberGhost – Multiple servers in Poland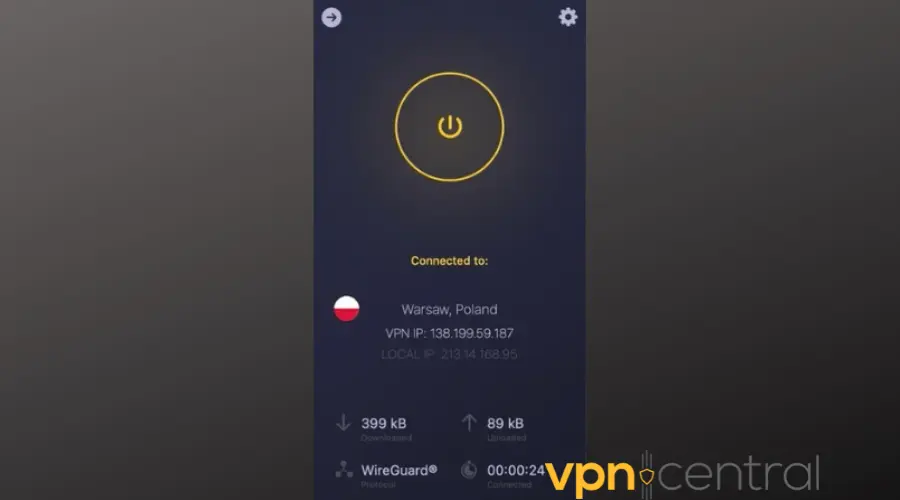 CyberGhost has a remarkable number of servers with 9,400+ servers worldwide, including 72 servers in Poland. This means that even if a server is down, there are many servers you can switch to.
Also, these multiple servers prevent the servers from being overloaded, thereby giving you lightning-fast speeds to stream Polish TV channels like TVP 1, WP Pilot, and more.
Additionally, CyberGhost employs advanced encryption protocols such as OpenVPN, IKEv2, and Wireguard. These protocols ensure that you have a secure and private connection while streaming.
Then it uses WebRTC protection to prevent leaks that could lead to real IP address leakage. It also uses DNS protection to further lock in your information.
Lastly, this VPN service is worth trying as it offers a 45-day money-back guarantee whereas most VPNs only offer up to 30 days.
Pros
Super fast speeds
7 simultaneous connections
AES-256-bit encryption
45-day money-back guarantee
No-logs policy
Easy-to-use app
Cons
Expensive
Limited payment options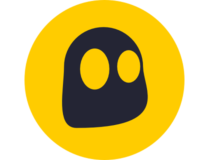 CyberGhost
Let CyberGhost be your trusty tool to bypass virtual borders so you can enjoy Polish TV in Canda without any limitations!
2. ExpressVPN – Fast connection speeds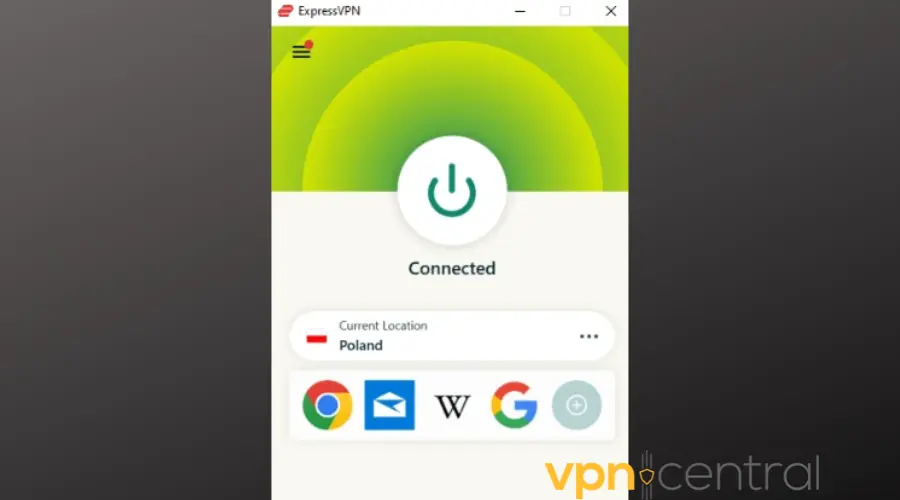 ExpressVPN is one of the fastest VPNs for Polish TV because of its streaming-optimized servers. It offers speedy connections, with all of its servers running on 10mbps to give you a seamless streaming experience.
Also, this VPN service has 3,000+ servers in 94 countries, including multiple servers in Poland. This makes it easy to choose a server that works best with Poland TV.
Then it has the built-in Lightway Protocol which boosts server speeds and enhances your internet connection. This makes your streaming more secure, stable, and faster.
Furthermore, ExpressVPN offers robust features such as Kill Switch. This keeps your internet traffic from moving outside the encrypted VPN tunnel. Thereby avoiding any exposure of data.
Lastly, this VPN service comes with a 30-day money-back guarantee. So it is risk-free to try it out and if you are not satisfied with the performance, you can claim a refund.
Pros
Lightning fast speeds
8 simultaneous connections
Zero-logs policy
Easy-to-use app
AES-256-bit encryption
24/7 live chat support
Cons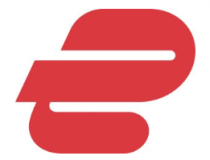 ExpressVPN
Say Goodbye to geo-blocks and errors by employing this stable and fast VPN, ideal for streaming Polish TV in Canada.
3. NordVPN – Large server network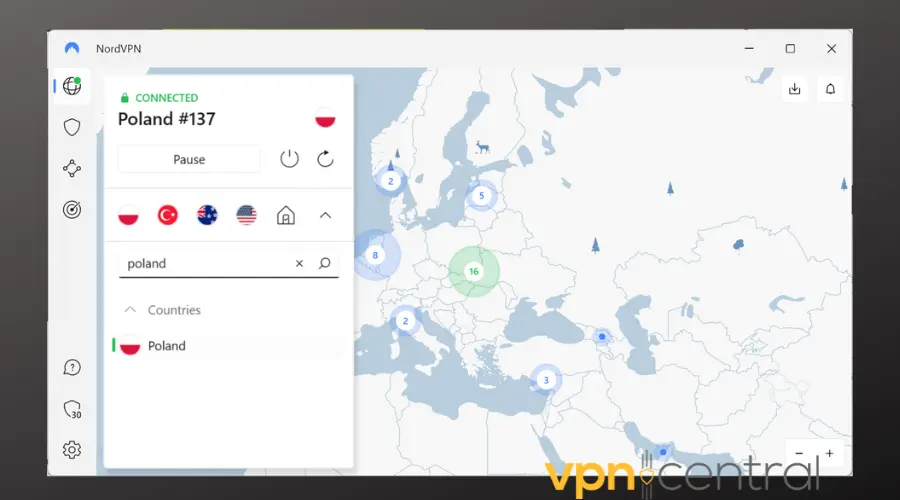 NordVPN has a large server network with 5,600+ servers in 59+ countries, including 70+ servers in Poland. Also, its speeds are fast enough to give you uninterrupted connections while streaming.
With its exceptional unblocking abilities and unlimited bandwidth, you can easily access Polish TV channels such as TVP 1, and Polsat without buffering.
Then, it uses obfuscation servers which makes your VPN traffic look like normal web traffic when streaming. This feature allows you to bypass bans even in heavily restricted regions without being detected.
Also, NordVPN keeps you safe online with its strict no-logs policy. Meaning that it doesn't store any data of your online activity, thereby giving you complete anonymity.
Lastly, this VPN is compatible with a variety of operating systems such as Android, iOS, MacOS, Windows, Linux, and more. Plus it supports up to 6 simultaneous devices on one account.
Pros
Large server network
OpenVPN and Wireguard protocol
Beginner-friendly app
24/7 live chat support
30-day money-back guarantee
Cons
No refunds on iTunes/App Store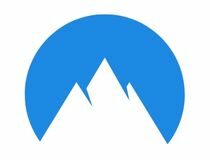 NordVPN
Get unrestricted access to Polish TV in Canada within just a few minutes. Download NordVPN on your device and enjoy boundless media content!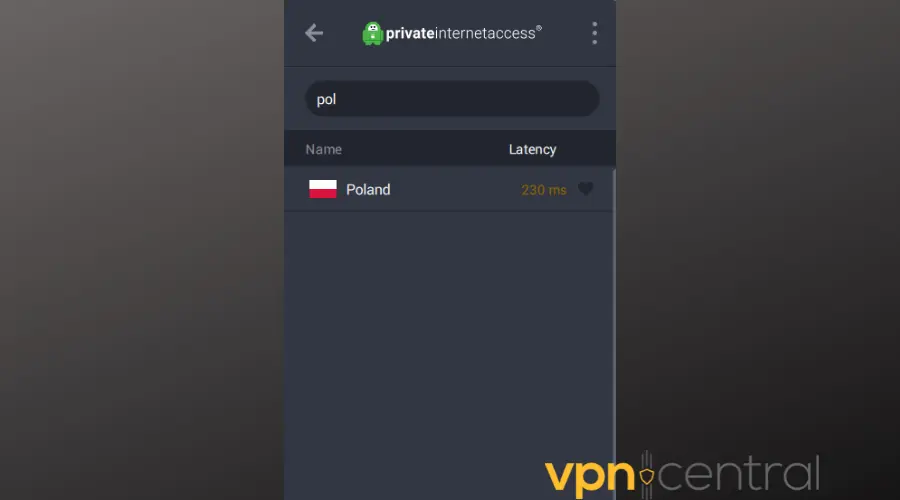 PIA is an excellent choice for getting around blocks on Polish TV. It offers a 10Gbps network on its servers across 84 countries, including a server location in Poland.
Moreover, it never slows you down when streaming as it offers unlimited bandwidth to stream as much as you want without any buffering.
Furthermore, PIA employs AES-256-bit encryption to scramble your traffic and keep you away from the eyes of third parties. This makes it difficult for Polish streaming services to monitor or block your IP address.
In addition, it offers split tunneling that enables you to selectively route your traffic through the VPN. Therefore you can access Polish TV while still enjoying your normal internet connection for other activities.
Also, PIA allows an unlimited number of simultaneous devices to connect under one account. This is a good choice if you have a busy home network.
Pros
Fast servers
No-logs policy
Wireguard protocol
DNS leak protection
30-days money-back guarantee
24/7 live chat support
Cons
Not all servers perform the same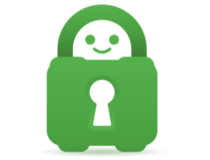 Private Internet Access
Never miss out on your favorite Polish TV shows and channels by connecting to a fast PIA server that bypasses all restrictions!
5. Surfshark – Pocket-friendly VPN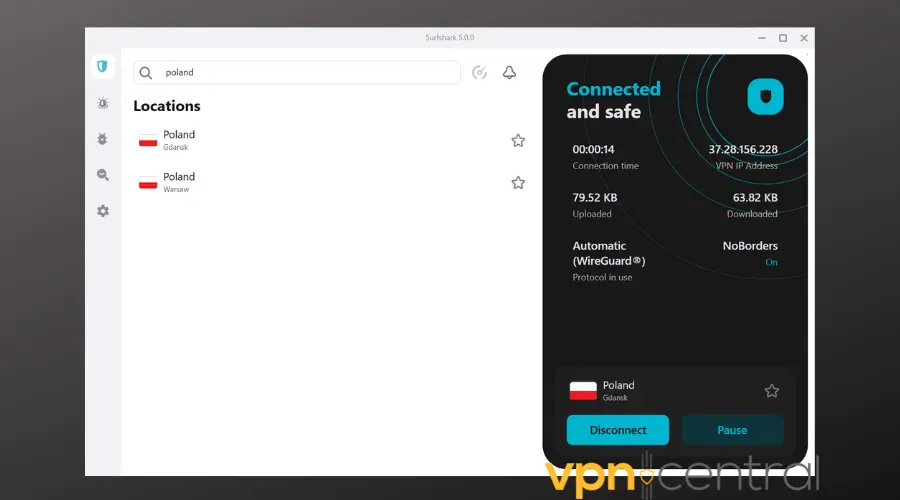 Surfshark is our most budget-friendly VPN on the list. And the best part is that it still offers great unblocking and streaming capabilities at its price.
Plus additional benefits such as a 30-day money-back guarantee and a 7-day free trial for Android and iOS users. Then it offers fast speeds and unlimited bandwidth for streaming Polish TV lag-free.
Furthermore, with over 3,200+ servers in 100 countries, including 5+ servers in Poland, it is safe to say that this VPN is perfect to stream Polish TV in Canada without worrying about geo-restrictions.
What's more, Surfshark allows you to connect an unlimited number of devices on a single account and it is compatible with Windows, Android, iOS, Mac, and Linux.
Additionally, this VPN service utilizes military-grade AES-256-bit encryption to ensure maximum security for your online activities. Also, it has the Wireguard protocol to enhance your connection speed while streaming.
Pros
Ultra-fast speeds
Unlimited simultaneous connections
Strict no-logs policy
30-day money-back guarantee
24/7 live chat support
Easy-to-use app
Cons
Slow speeds on some servers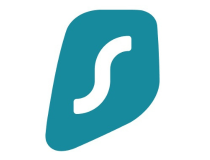 Surfshark
Rely on Surfshark as your convenient solution for overcoming blocks on Polish TV, enabling seamless streaming from Canada
Which Polish TV channels can I watch online?
Polish TV channels are geo-blocked outside of Poland. But with a VPN, you can get past these blocks and watch Polish TV channels from anywhere.
Here's a list of Polish TV channels and some popular shows you can watch online.
Polsat (Avatar, The Benchwarmers, Age of Heroes, Rodzina zastępcza, W rytmie serca, Pierwsza miłość, Faster, The Green Hornet)
WP Pilot (Herkules, Wieczór, Co Lubic Tygrysy, The Witcher, Stranger Things, The Crown, Interstellar, The Shawshank Redemption)
TVN (Szadz, Pati, Project Runway Poland, M jak miłość, Na dobre i na złe, Stulecie winnych, Klangor, The King of Warsaw, The Thaw )
TVP 1 (The walking dead, The Flintstones, The Bold and the Beautiful, The Ranch, Father Mateusz, On the call, The Clan)
TVP 2 (Rodzinka.PI, Days of Honour, Paradox, M jak miłość, Na dobre i na złe, Ojciec Mateusz, Sonda 2, Wojciech Cejrowski – boso przez świat, Makłowicz w podróży )
TV4 (Tre Kronor, Beck, Włatcy Móch, Lista Schindlera, Zimna Wojna, Spadkobiercy, Na Wspólnej, M jak miłość, Komisarz Alex )
TVP Info (Panorama, Wiadomości, Teleexpress, Kto jest kim, Czarno na białym, Sprawa dla reportera, Wojenne dziewczyny, Wataha )
Plus 2 (Kurierzy, Gra Muzyka, Dzielnica Strachu, Zimna Wojna, Boże Ciało, Corpus Christi, Ida )
TV6 (MacGyver, Wzór, Benny Hill, Interrogation, The Lure, Cold War, Corpus Christi, The Wedding, Spoor, The Promised Land)
Is it legal to watch Polish TV in Canada with a VPN?
Yes, it is legal to watch Polish TV in Canada with a VPN as there is no law against the use of VPNs in Poland presently.
Therefore, you can rest assured that it is completely safe to watch Polish TV with a VPN. And the only way legal action could be taken is if you use the VPN for criminal activities.
Summary
Polish TV is a Popular broadcasting corporation that offers a variety of channels with entertaining content ranging from movies, shows, and documentaries, to sports, news, and culture.
But all these contents are geo-blocked outside of Poland. So to watch Polish TV in Canada, you will need a VPN to unblock the website and keep you protected while streaming.
---