When you try to watch Polsat in the UK, you will receive the following error message:
"Wybrana przez Ciebie tresc nie jest dostepna na danej platformie i/lub lokalizacji."
This translates to:
"The content you have selected is not available on your platform/or location."
Polsat is a Polish television channel, and it cannot be accessed from other countries. Hence, you will need to use a VPN to stream any movie or show on this platform.
It will conceal your IP address and direct your traffic through a Polish server to make it appear as if you are located in Poland. Therefore giving you easy access to and out of the site.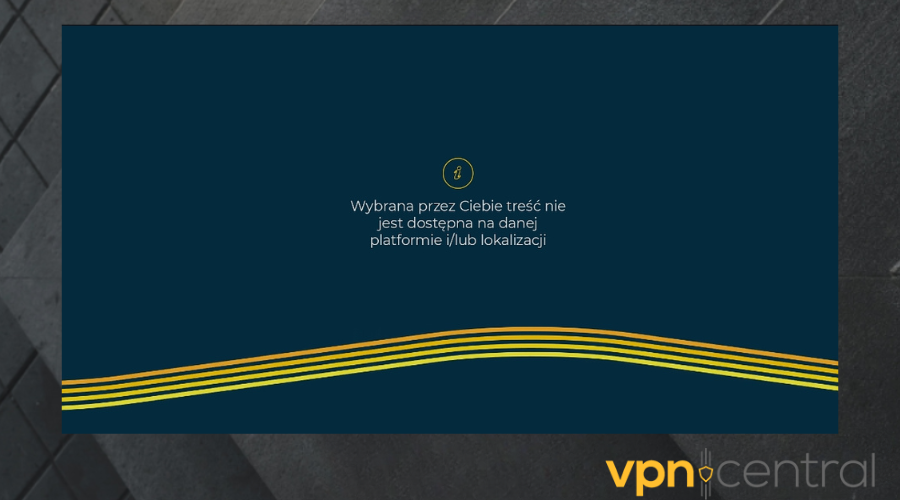 Why do you need a VPN to watch Polsat outside Poland?
From protecting users' privacy to side-stepping region blocks, a VPN is a good addition to the digital arsenal of users that want to watch Polsat outside Poland.
What more?
Here are a few other reasons why you need a VPN:
Secure your connection: By using a VPN, your internet traffic is encrypted, ensuring privacy and protecting your data from potential hackers or surveillance.
Maintain anonymity: It masks your IP address, making it difficult for Polsat or other entities to track your online activities.
Bypass geo-restrictions: It allows you to overcome geographic restrictions imposed by Polsat, enabling you to watch its content in the UK.
Prevent throttling: Some internet service providers may deliberately slow down streaming speeds. A VPN can help you bypass this throttling and enjoy smooth streaming of Polsat content.
Unlimited bandwidth: Some VPNs offer zero data caps therefore allowing to you to stream large media content without any buffering.
Quality network speed: good VPN services offer standard protocols that are likely to affect your connection flow. This makes streaming seamless for you.
Tighten your seatbelt as we are about to take a quick yet effective dive into the steps to watch Polsat in the UK using a VPN.
Let's begin already!
How to watch Polsat in the UK?
Before you begin this guide, ensure that your network is stable so you can successfully establish a connection on the VPN.
Also, you have to choose a VPN with servers in Poland and with a reputation for circumventing regional restrictions.
Our choice for this task is NordVPN. We guarantee you that it delivers perfectly.
To set up NordVPN for streaming on Polsat:
Subscribe and download NordVPN on your device.

Launch the app and login with your correct credentials.


Click on the arrow beneath the default region to expand.

Scroll down to choose a server in Poland.

Click to connect.

Now, go back to Polsat.

Create an account to access more content.


You should be able to watch any movie now! We were able to stream on Polsat by following this same guide.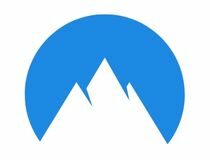 NordVPN
Watch Polsat in UK with this reliable and easy-to-use VPN!
Why did we go for NordVPN?
Apart from being in the market way longer than some VPNs and having a reputable history with users, there are good reasons we choose NordVPN.
For example:
It has over 5,000 servers in over 60 countries, including 70 servers in Poland even in big cities like Warsaw, Kraków, Gdańsk, Wrocław, Poznań and so on.
Moreover, these servers all have a built-in speed of 10Gbps which is reliable, especially for streaming. So you can say goodbye to buffering and lagging while you are streaming on Polsat.
Furthermore, NordVPN upholds users' privacy as paramount and this is seen in its assurance to maintain zero log policy.
Summary
It's not really difficult to watch Polsat in the UK. All you have to do is register with a great VPN, log in to the app, and connect to a Poland server and you are good to go.
A VPN routes your traffic to a server in your target region and also assigns you an IP for that location.
Then Voila! You trick the website into thinking you are currently in that country.
---