Have you ever thought that a VPN can be the coolest way to get on the Internet? Learn how to use a VPN, discover all its functionalities and you'll realize you have a cool and exciting tool in your hands.
Can a VPN be cool? Even exciting? Well, it all depends on how good you are at unleashing its power.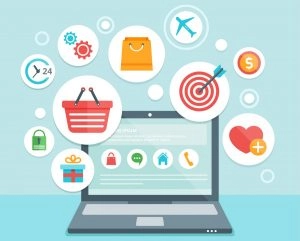 Would you like to know more about it? Today we will reveal to you how a VPN connection allows you to use the Internet without limits or barriers. A VPN (Virtual Private Network) not only guarantees your online security. You will discover that through an encrypted connection, you may enjoy the Internet as never before.
A Different Approach To How To Use A VPN
When you think of a VPN you don't think of something cool, do you? You may look at it more as a necessity than anything else.
We all agree about the benefits of using a VPN. The Internet is a risky environment. Hackers are trying to get into your system, cybercriminals want to snatch your personal information and government agencies want to pry into your personal life. Those examples are just a few of the dangers that exist.
If you get online through a VPN, you do have not much to worry about anymore. Your presence online becomes anonymous, and your personal data will be fully protected.
The many servers PIA has around the world makes it very easy to mask your real IP. In seconds you can pretend to be connecting from wherever you like around the world. Therefore, there is no way for third parties to discover what your real location is.
What about the encryption algorithm? It protects all your data from spying eyes, the so-called VPN tunnel. With this feature, it doesn't matter how hard they try to intercept your data since they will end up with a bunch of unreadable information that is completely useless.
No other tools offer you the high level of protection that a VPN guarantees. If you want to be safe online, you need to use a VPN connection.
But you may well agree that even though the benefits of VPN connections are undeniable, you still don't see it as a "cool" thing. Instead, you may see a VPN as your personal "trench" to shelter yourself from enemy fire.
And a trench is not a cool place to be. It is cramped, it makes it difficult to move, and it even impairs your vision. It is safe but not cool.
Does this picture really fit in with what a VPN is for?
Unlike a trench, a VPN is the safest place to be on the Internet but, at the same time, is the coolest tool in your hands to be digital-free. If you learn how to use a VPN, you may experience the web to its full potential.
Let's see what are some of the most exciting ways to use a VPN:
How To Use A VPN To Have More Fun Online
#1 Unlock Geo-Restricted Content
What is more annoying than being denied access to your favorite website? That may happen when you connect to it from abroad. For instance, if you want to watch the US Netflix Library when outside the US, you'll be denied access and redirected to the website of the country you're connecting from. Even if you've paid the subscription, your access will be denied.
The same happens with Spotify, BBC iPlayer, or any other geo-restricted content. All the amazing content on these platforms is available only if you connect from the country where they are based. This is what is called geo-restriction.
If you learn how to use a VPN connection, you can get around the problem quite quickly. Connect to a VPN server located in the country where the website is based. Your IP will now show that you are connecting from that very location and all the contents will be unlocked.
#2 Find The Best Hotel Booking Deals, Cheaper Airline Tickets, And Car Rentals
Did you get a great deal on your next vacation? You may not realize it, but your best deal could have been much better if you had used a VPN connection.
Retailers use cookies, geolocation, and other methods to understand your preferences and shopping habits. The more you are interested in a deal, the more they will rise the price. They will give you what you want but at their own conditions. Additionally, some fares are more expensive just because of your location.
If you visit booking websites protected by a VPN connection, the retailers won't have any marketing information about you. You will be totally anonymous and fake your real location clearing the way for the best deals available online.
#3 Use A VPN To Enhance Your Shopping Online Experience
Shopping online is an all-time favorite. You can sit on your couch and buy your next gadget anywhere around the world. It should be like this, but not always will you succeed with your next purchase.
If you try to shop online when abroad or if you try to buy from a retailer in another country, you may bump into the annoying problem of being blocked. For security reasons, several websites do not allow transactions with a credit card that has not been issued in the same country as the retailer. That is a real shame and can leave you very disappointed.
Learning how to use a VPN is a good way to get around this roadblock. Just connect to a server located in the country you need and you will be able to proceed with your purchase without further annoyances.
Most important, shopping online with a VPN is the best way to protect you from credit card fraud.
#4 Access Countless Streaming Contents
Streaming has become a popular way to use computers and mobile devices for entertainment. There is plenty of streaming material all around the globe. Even though streaming is often associated with illegal content, there is still lots of materials that are free and 100% legal.
The only restriction may come from the country you're connecting from. If you want to watch a BBC streaming program while outside the UK, you won't be able to. The same goes for many other channels in the USA or anywhere else in the world.
PIA has servers located in all the major countries across the globe. Just connect to the server in the country where your favorite channel is from and the streaming content will be available on your device right away.
#5 Watch YouTube At Full Speed
YouTube attracts an unbelievable amount of daily traffic. The users are so many at any time that they consume a significant portion of the Internet bandwidth. To prevent that, several ISP (Internet Service Providers) slow down your connection when you connect to YouTube. This method results in buffering and continuous outages as you watch a video.
If you learn how to use a VPN to unleash its power, your ISP will be entirely in the dark about what website you are visiting. Even when watching YouTube, your ISP will not be able to throttle your connection.
#6 Safely Connect To Any WiFi Hotspot
Free WiFi hotspots are most wanted nowadays. Did you know that every time you connect to one of them you are seriously jeopardizing your security?
Public hotspots are highly insecure. Since they are free, nobody spends money to protect them. When you are connected to free WiFi, breaking into your device is an enough easy task for hackers.
If your VPN is activated, all your data is encrypted and well-protected from cybercriminals. You can then connect at any airport, restaurant, or coffee shop and nobody will do any harm to you.
#7 Play Games Online Without Interruptions
Online gaming is on the same page as YouTube, Netflix, and other major streaming websites when it comes to bandwidth consumption.
Online gaming involves even BitTorrent to send you updates and bug fixes. BitTorrent is another major bandwidth consumer. So if you love online gaming, your ISP will not be excited about it. As a result, he may slow down your connection thus spoiling your gaming experience.
To solve this problem, you just need to play online while connected to a VPN. Your ISP will not detect that you are playing games online and your connection will not be throttled.
#8 Listen To Spotify Wherever You Are
Spotify has reshaped the music industry and created a crowd of addicted users.
Unfortunately, if you are in a country where the service is not available, you cannot listen to your favorite music. Your personal account will be disconnected just because you're not in your home country.
This will not be a problem anymore if you know how to use a VPN to connect to a server based in your country. Your real IP will be hidden and a new one from your country of origin will show instead. That's enough for Spotify to give you full access to your favorite music.
#9 Save Money On Skype Calls And Protect Your VOIP Communication
Skype is a popular way to communicate on the web. Skype made long-distance calls as normal as calling your neighbor next door. Calling through Skype is quite safe in terms of privacy but there is still a risk of eavesdropping.
If you protect your connection through a VPN service while using Skype or any other VOIP service, you will benefit from it in two ways. First of all, nobody will listen to your conversation giving you maximum privacy.
Secondly, if you connect to a VPN server based in the country you're planning to call, you'll have access to much lower local rates and you'll save quite a lot.
#10 Avoid Internet Censorship
It may sound strange if you live in a Western country but censorship on the Internet is still a big issue. Many governments like China, North Korea, and Syria just to mention some are using it to control the flow of information. Social media are the favorite target of censorship.
If you travel to any of these countries, you will inevitably be disconnected from your circle of friends. There are no exceptions even if you are just visiting the country.
You can avoid all that if you use a VPN connection. You just connect to a PIA server outside the country giving troubles, and you'll quickly prevent the censorship. This is the same digital freedom that people living in those countries are enjoying just because they've learned how to use a VPN connection.
Learn How To Use A VPN
I guess that your view of VPN connections has changed now. Your security is always a paramount priority and only a VPN can make you totally safe.
But a VPN connection is a very versatile tool. Without a VPN service, the Internet will never be a free place. There are tons of opportunities in the online world but to reach them is not always easy. Many users will never even realize what they are missing out on due to the many limits that ISP, government agencies, and censorship boards are imposing.
A good VPN service is not expensive. If you consider how many ways you will benefit from it, the price is reasonable.
It is a small investment that will definitely change your approach to the Internet.
---