Although WhatsApp doesn't officially block VPNs, many have a really hard time making these two services work together.
Users of the app complain that it won't connect when they use a VPN. That's too bad if you want to preserve your online privacy or access WhatsApp from a geo-blocked country.
WhatsApp's end-to-end encryption is secure, but VPNs add much more protection to your conversations, allowing you to safely use the app even on public Wi-Fi.
Take a closer look at your configuration to avoid data leaks revealing your actual traffic info. Read on to learn how.
Why is WhatsApp not working with VPN?
There are a few reasons why WhatsApp may not work when using a VPN.
Bad network connection
ISP interference
An outdated VPN protocol
IP address leak
How to fix WhatsApp not working with VPN
If you are experiencing issues with WhatsApp not working when using a VPN, there are a few things you can try to fix the problem.
1. Switch VPN servers
This will work if you are in a country that restricts WhatsApp and tries to fight off VPN usage as well.
It also works if WhatsApp blocked a specific IP address belonging to your VPN (not the entire service).
Launch your VPN app.
Choose your preferred server.

Open Whatsapp.
2. Clear WhatsApp cookies and cache
Your VPN may not work with Whatsapp because cookies already stored traffic info based on your real IP.
That's why Whatsapp may not be working. So clear them and make sure you're always connected to a VPN when you access WhatsApp.
Clear WhatsApp data on iPhone
Open the Settings app and tap on General.
Tap on iPhone storage and select the Whatsapp app.
Select Offload app.
Confirm and wait for the process to complete.
Clear WhatsApp data on Android
On your Settings app, select Apps.
Search for Whatsapp on the list. Tap to open.
Tap on the Storage option. Click on clear cache.
How to clear cookies on a browser
For the web version, you'll have to clear browser cookies.
Click on the 3 vertical dots icon at the top right corner of the browser screen. Select Settings.
Click on Privacy and Security.
Scroll down and select Clear browsing data.
Select All time as your time range. Check all the boxes.
3. Change the VPN provider
If WhatsApp is still not working, consider using a better VPN.
It's possible yours doesn't actually shield your connection and leaks of traffic information.
ExpressVPN is a great option for WhatsApp, thanks to its advanced privacy features.
Sing up for an ExpressVPN account and download the app to your device.
Install following the on-screen guide.
Login with your details.
Connect to a server like US, Germany, and so on.
Open your Whatsapp and use it.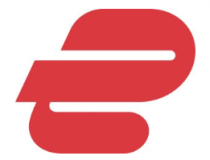 ExpressVPN
Connect to ExpresssVPN and say goodbye to connectivity issues and restrictions on WhatsApp!
Is WhatsApp geo-blocked
Yes. Countries like Iran, Qatar, North Korea, and China blocked WhatsApp.
Facebook owns Whatsapp. Consequently, regions that block Facebook will also block access to WhatsApp.
Such regions include China, North Korea, Syria, Qatar, and the UAE. So avoid connecting your VPN to servers from these countries.
Conclusion
WhatsApp may not run effectively with a VPN for a variety of reasons.
After switching to an advanced VPN or a well-optimized server, then you should be able to regain access to WhatsApp.