BBC iPlayer is one of the world's most popular streaming platforms, serving more than 10 million active users weekly.
If you're not in England, Wales, Scotland, or Northern Ireland, you may not get this impression because you won't find it in the App Store.
Unless you successfully cloak your device's IP address, the service will remain unavailable.
Luckily, we have an easy solution. So, let's get into it!
Where is the BBC iPlayer app available?
The BBC iPlayer app is available in the UK only.
To make sure nobody from outside its coverage area gains access to its programs, it blocks all IPs from non-UK jurisdictions.
Due to the platform's geo-restrictions, its mobile apps for iOS and iPadOS are absent from the App Store in the US or anywhere else on the planet.
How to install BBC iPlayer when it's not available in the App Store
You need a reliable streaming VPN to install BBC iPlayer when it's not available in the App Store. With this tool, you can get your hands on British IPs and make it seem like you're physically in the UK.
Some of the best iPlayer VPNs are Surfshark and CyberGhost. They're both fast, streaming-optimized and offer numerous UK server locations.
Using the former as an example, here's how to get started:
Visit Surfshark's website and pick a subscription.

Install the native app for your iPhone or iPad.

Launch Surfshark VPN.
Connect to a UK server location.

Once your connection is successful, log out of your Apple account.
Create a new Apple ID using a UK address.
Download the BBC iPlayer app from the App Store.
Log into your BBC account or register as a new user.
Enjoy streaming British programming as much as you want.
The above method is effective, but it comes with downsides.
Using a different Apple ID means you'll lose access to all of your previously downloaded apps. You can switch back and forth between your new and old IDs, but it can be time-consuming and inconvenient.
Alternatively, you can stream iPlayer on a web browser and forget about the mobile app entirely.
This way, you can enjoy BBC iPlayer programs while retaining access to all of your apps.
If you find this workaround more appealing, taking advantage of it is easy.
Just follow the guidelines above up to Step 4. Then, simply open your browser and access BBC iPlayer through its website.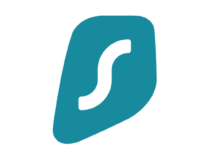 Surfshark
Access BBC iPlayer from anywhere and enjoy a smooth streaming experience with this fast and reliable VPN.
Summary
BBC iPlayer is only available in the UK, so you can't stream it from outside the country.
But, you can use a VPN to easily obtain British IP and unblock the service's geo-restricted content.
So if BBC iPlayer is not available in the App Store, don't fret.
Just use Surfshark VPN or CyberGhost to spoof your location, and you'll be able to access it from anywhere.
---