BBC iPlayer is a British streaming platform with a wide collection of Live TV shows ranging from news, documentaries, entertainment, and sports channels.
Content on BBC iPlayer is geo-restricted to viewers outside the UK. Therefore, you must be connected to a VPN to watch shows and other content on BBC iPlayer from any other part of the world.
If you are experiencing the Cyberghost BBC iPlayer not working problem then, this article will help you find the possible issues and fix them.
Why is CyberGhost not working with BBC iPlayer?
There are a few reasons why CyberGhost is not working with BBC iPlayer and they include:
Blocked servers — BBC iPlayer is known to block VPN servers. If you get a TS-003 error code when you connect to BBC iPlayer, it means your VPN server has been blocked.
Sadly, even the best VPN clients on the market have some UK servers blocked by BBC iPlayer.
DNS leaks — DNS leaks happen when your internet queries are sent through your actual DNS instead of your VPN's DNS. This gives away your real location and makes it impossible to bypass BBC iPlayer's geo-block.
WebRTC leaks — WebRTC leaks are a form of IP leaks that reveal your real IP address even if you're using a VPN. They can happen when your browser attempts to establish a Web Real-Time Communication connection with a website (often used for live video streaming).
This can cause BBC iPlayer's geo-block to deny you access to your requested content.
IPv6 leaks — IPv6 leaks can happen when connecting to websites that only support IPv4. Your IPv6 in this case can leak your actual IP address even when you use a VPN, causing BBC iPlayer to deny you access to their platform.
How to fix CyberGhost not working with BBC iPlayer
First and foremost, make sure your CyberGhost app is up to date and none of its files are corrupted. Uninstalling and re-downloading it from the official website might help with certain issues.
With that out of the way, we can move on to more serious fixes. Make sure you check them all and see which applies best to your particular situation.
1. Change the server
BBC iPlayer and a host of other online streaming services are notorious for blocking VPN servers and IP addresses.
Fortunately, CyberGhost has over 754 ultrafast servers in 3 cities in the UK. This gives you enough choices of servers and IP addresses to bypass restrictions on BBC iPlayer.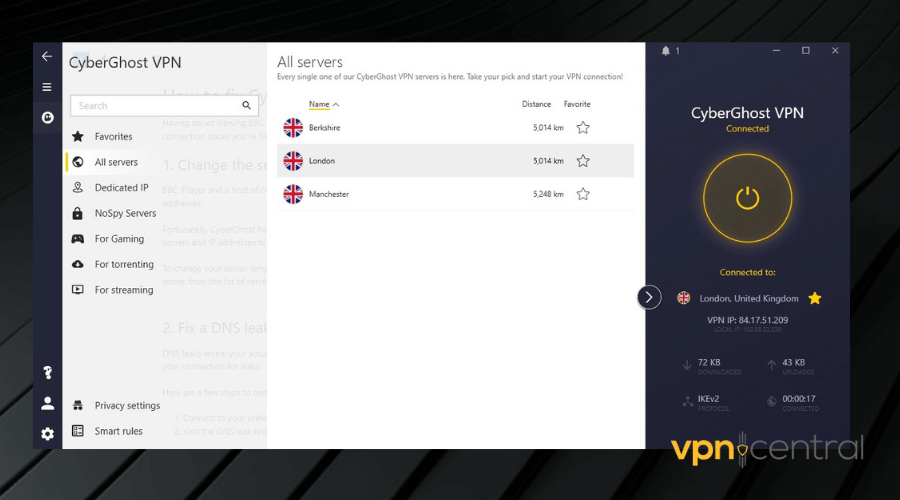 To change your server, simply disconnect from the connected CyberGhost server and select another UK server from the list of servers and reconnect. That should fix the problem.

2. Fix a DNS leak
DNS leaks reveal your actual location in basic internet queries. To fix a DNS leak, it is first important to test your connection for leaks.
Here are a few steps to test your VPN connection for DNS leaks.
Connect to your preferred CyberGhost UK server.
Visit the DNS leak test website and carry out a standard test.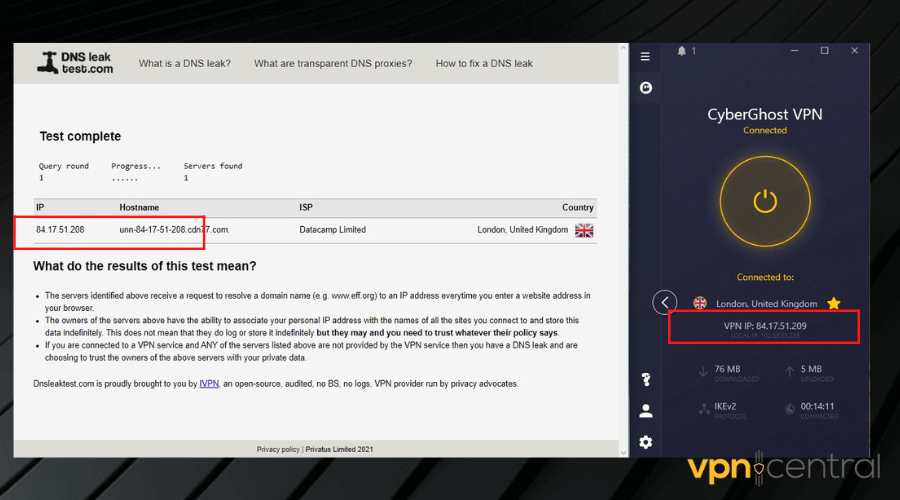 If your detected DNS is the same as the one in your VPN, then your connection is secure.
CyberGhost has a Private DNS feature that offers top DNS leak protection and also ensures that you cannot be restricted from accessing BBC iPlayer.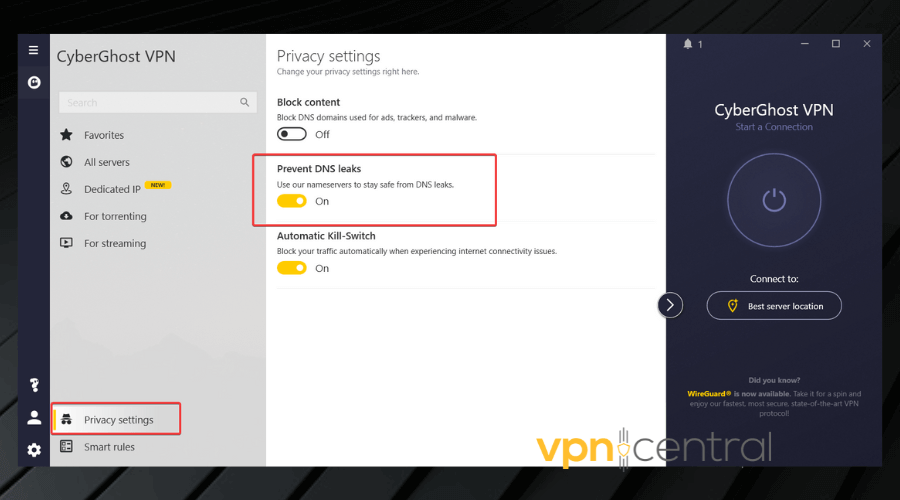 However, In the case where the test reveals your actual DNS when connected to CyberGhost even with this feature enabled, please contact their support and they will fix the issue for you.
3. Disable IPv6
If you suspect that your IPv6 is at risk of leaking when using the BBC iPlayer website, a quick test can help to confirm if there is a leak. Simply visit the IPv6 leak test website and run a quick test.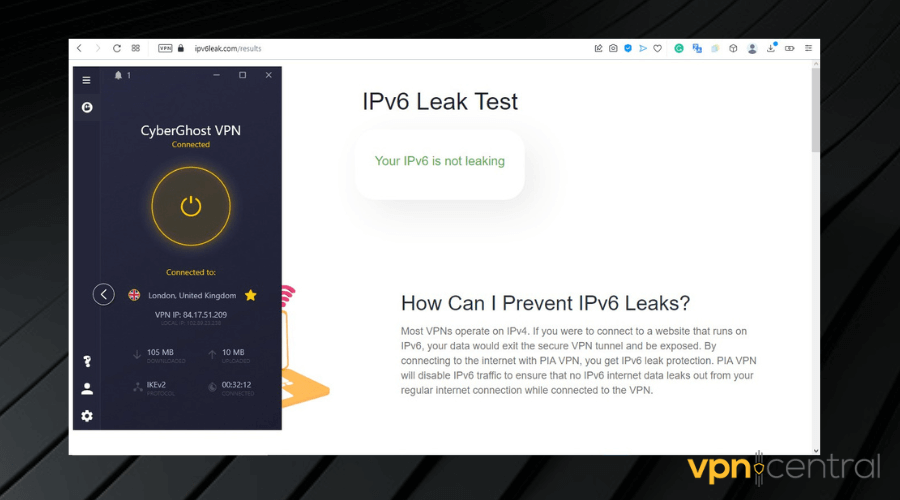 If there is a leak, Disabling your computer's IPv6 feature can help to fix the issue and connect to BBC iPlayer better. Here is how to disable IPv6 on your computer.
Open Settings on your computer and click on Network & Internet.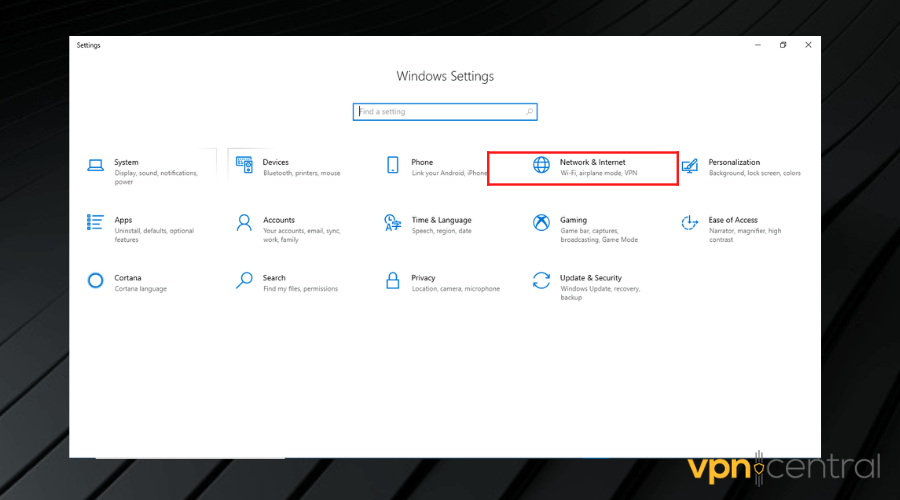 Select your connection method (wifi or ethernet depending on your connection).
Click on Change Adapter Options.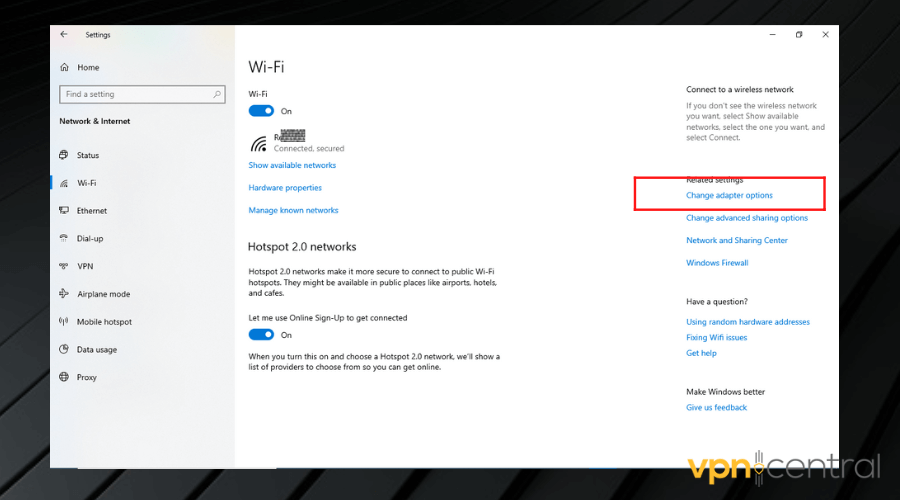 Right-click on your connection and click on Properties.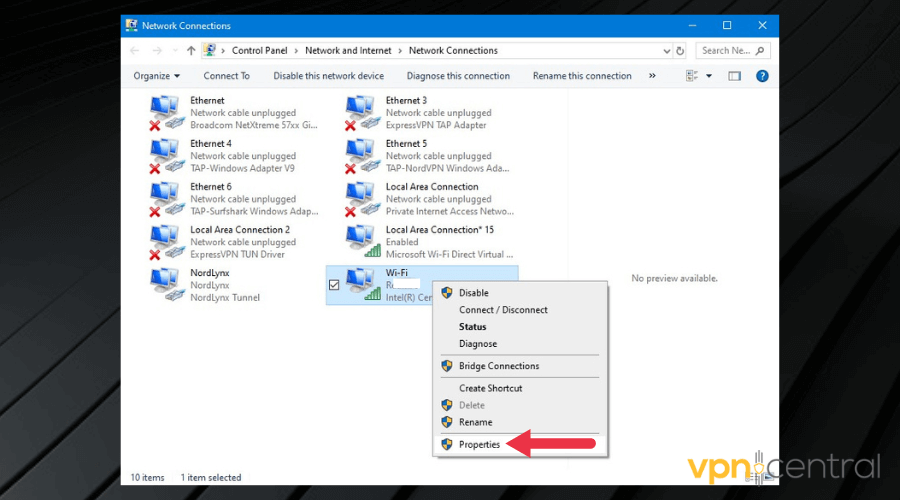 Untick the TCP/IPv6 option from the list and click OK.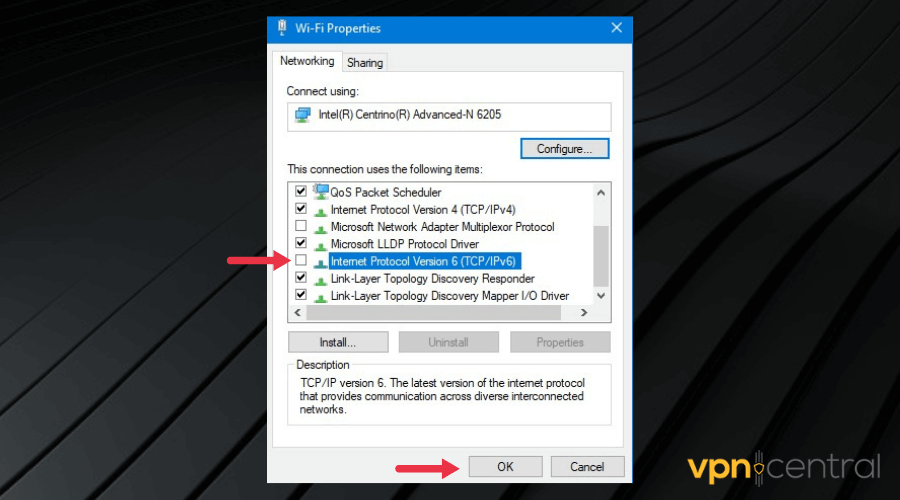 CyberGhost has an integrated IPv6 leak protection feature that prevents sites from detecting your real IPv6 address.
However, if you still can't access BBC iPlayer with CyberGhost after disabling IPv6 on your computer, try the next fix.
4. Fix a WebRTC leak
To ascertain this as an issue, it is important to test for leaks. Here are a few steps to check for WebRTC leaks.
Visit the WebRTC leak test website.
Disconnect your VPN connection if you have one and test for leaks.
Note down the results of the first test.
Now connect to a VPN server and carry out a second test for leaks.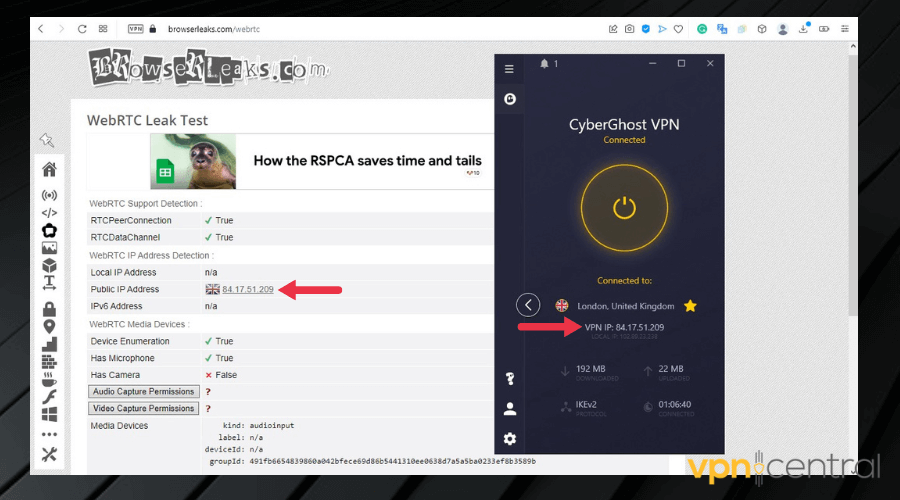 Compare the results of your tests. If both results are similar, it means you have a leak. Here's how to fix WebRTC leaks in a few simple steps.
Use a WebRTC Leak browser extension
On the Chrome browser, visit the Chrome Web Store.
Search and install the "WebRTC Leak Prevent" extension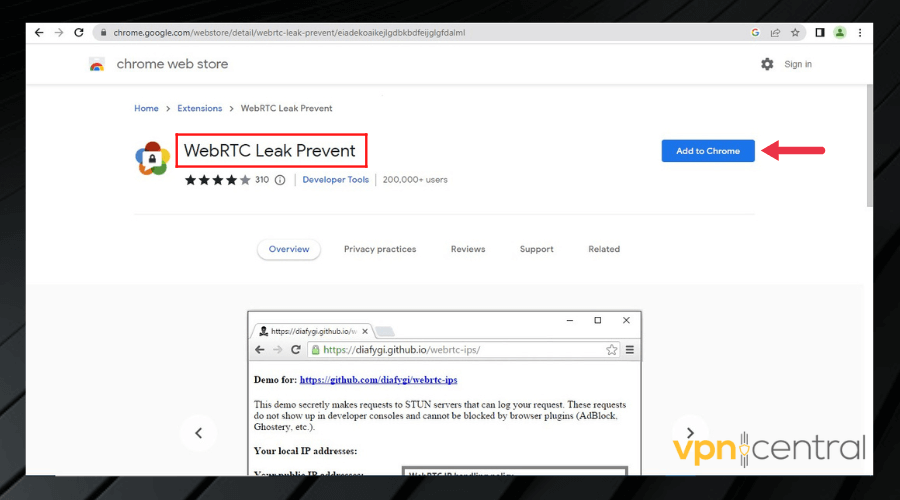 Activate the extension.
This extension can be used on other Chromium-based browsers such as Opera or Brave. These don't have a native option to disable WRTC, that's why you need to add an extension.
Disable the WebRTC feature from your browser's settings
Some browsers offer the option to manually disable WebRTC, Firefox being probably the most popular one. Here's how to do it:
Launch Firefox.
In the address bar, type about: config and press enter.
You'll get a message prompt, to confirm you want to continue.
In the Advanced preferences panel, type media.peer connection.enabled in the search box.
When you get the result, make sure you set it to False.
CyberGhost has an excellent WebRTC leak protection feature that protects users 99.9% of the time, but it did not work for you, the above-mentioned options should help.
5. Clear browser cache and cookies
Cookies and browser cache are harmless data collected by certain websites to improve your browsing experience.
But cookies and cache sometimes contain information about your actual location which can cause BBC iPlayer to block you. The best way to resolve this is to clear your browser cache and cookies:
Go to your browser settings. We picked Chrome because it's one of the most popular options. The process is similar regardless of which browser you use.
Click on Privacy and security
Click on Clear browser cache and cookies
Set the time range for which you want the cache and cookies cleared.
Click on Clear data.
Restart your browser. Make sure you're connected to CyberGhost and try to access BBC iPlayer again.
CyberGhost still not working with BBC iPlayer?
If you have tried all the above fixes and you still can't connect to BBC iPlayer using CyberGhost, then here are other working VPN options you should consider:
ExpressVPN – unbreakable encryption and multiple UK servers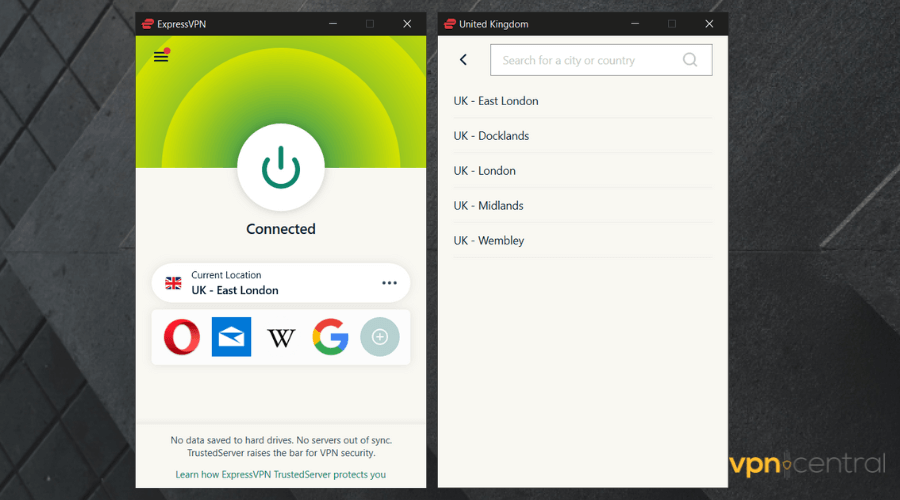 ExpressVPN is a top-rated VPN that works well with BBC iPlayer and has all the features needed to successfully avoid any connection issues when trying to access content on the platform.
It has hundreds of servers in 5 cities in the UK to give users maximum variety and flexibility when watching BBC iPlayer.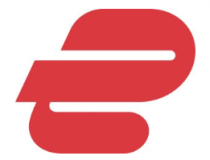 ExpressVPN
Unlock BBC iPlayer with this highly secure VPN!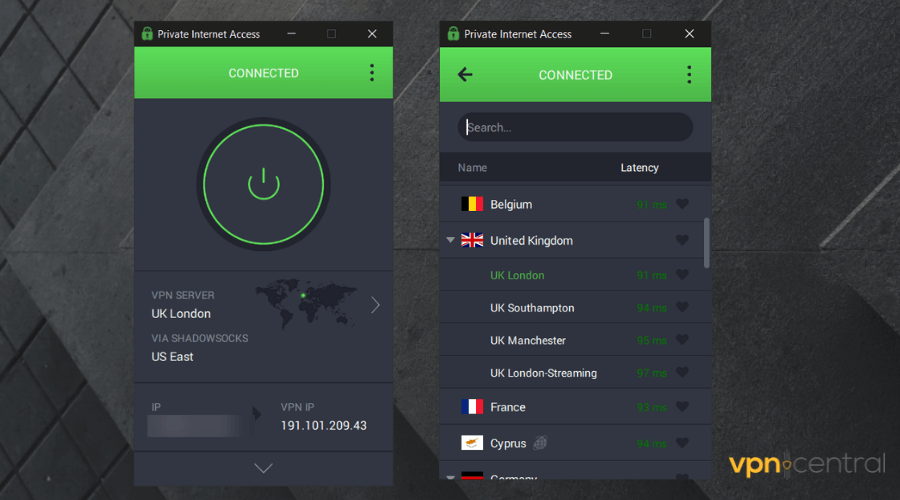 PIA is another reliable VPN option that works well with BBC iPlayer and other streaming platforms.
It has over 35,000+ servers worldwide and there are hundreds of them spread over 3 cities in the UK.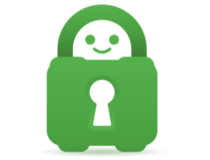 Private Internet Access
Get access to BBC iPlayer and geo-locked content all around the world!
NordVPN – obfuscated servers to remain untraced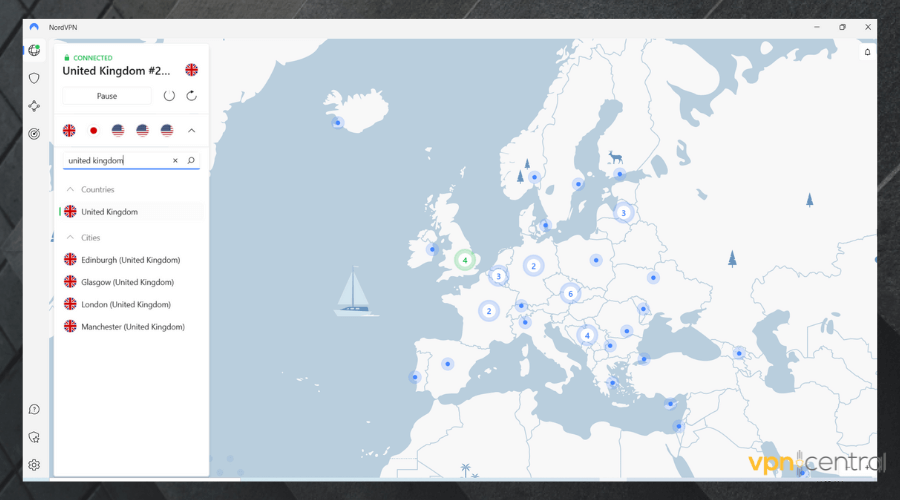 NordVPN is an affordable and reliable VPN option that perfectly unblocks streaming platforms, including BBC iPlayer.
It has some of the fastest UK servers on the market and you have a wide range of 440+ servers in the UK to choose from.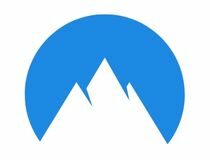 NordVPN
Bypass any restriction without being detected by using this privacy oriented VPN!
Conclusion
BBC iPlayer's copyright licenses to shows and exclusive content often means they can only allow viewers in the UK access to their platform.
This also means that they have to block IP addresses, VPN servers, and other methods people from other parts of the world use to access their content.
However, with the information in this article, you should be able to make CyberGhost work with BBC iPlayer.