BBC content is popular all over the world. However, the state broadcaster is funded by the UK taxpayer. As a result, people outside the country can only enjoy a handful of programs that air internationally.
That means iPlayer, the BBC's content library and streaming platform, is only available to residents of the UK who pay for a TV license.
Fortunately, VPNs like Surfshark can unlock access. But sometimes, users still face geo-blocking and other errors. Today we take a closer look at why Surfshark doesn't always work with iPlayer and how you can fix it.
Why is Surfshark not working with BBC iPlayer?
Surfshark is a leading VPN provider that boasts fast speeds and good encryption. It can easily spoof your location to the UK to unlock iPlayer.
Nonetheless, the BBC doesn't permit VPNs and actively tries to discourage their use. That's why you need to stay a step ahead to keep things running smoothly.
Some of the most common ways iPlayer knows you're using a VPN are:
Blocked servers —Occasionally iPlayer will test VPNs like Surfshark and log the UK IP addresses. Then whenever someone tries to access the platform using one of these locations, it's blocked.
DNS leaks — A DNS leak occurs when your real IP address is leaking while fetching a domain from the web. This is usually caused by using your ISP's DNS instead or an unsupported third-party.
IPv6 leaks — Using the newer IPv6 internet protocol can cause breaches in a VPN's encryption, intermittently exposing your real IP address to iPlayer.
WebRTC leaks — Some apps and in-browser features like audio and video conferencing use a technology called WebRTC. This can cause IP address leaks if used at the same time as watching iPlayer.
Cookies and Cache — If at any time you access iPlayer from outside the UK without the full protection of a VPN, your web cookies and cache might reveal your real location, even if you subsequently turn the VPN on.
Location Services — Mobile devices on Android and iOS send GPS location data to apps even when using a VPN.
How to fix Surfshark not working with BBC iPlayer
If Surfshark has stopped working with BBC iPlayer, here are some steps you can take to get back to watching your favorite shows.
1. Change server
The most common reason Surfshark fails is when you accidentally connect to a server outside the UK, or the BBC has blocked a specific IP address.
Fortunately, Surfshark regularly updates servers, so the first thing to try is to simply change the location.
Log out of BBC iPlayer and close the app.
Go to Surfshark and click the Disconnect button.
Under the VPN tab, browse down the list of locations to find the UK servers and choose one of the three other locations.
Wait to be connected and then log back into BBC iPlayer.
2. Fix a DNS leak
Surfshark sends all DNS requests through an encrypted tunnel to prevent leaks.
However, if you configure the VPN manually on your router or are trying to force a third-party DNS, this could reveal you're outside of the UK.
DNSLeakTest.com lets you check if your real IP address is being leaked via DNS.
Surfshark is most secure when you use one of its apps for desktop or mobile.
Moreover, you should check for manual DNS settings on your operating system in case of interference.
Here's how:
On Windows
Go to Control Panel > Network and Internet > Network and Sharing Center, then click Change adapter settings.
Right-click your network and select properties.
Select Internet Protocol Version 4 (TCP/IPv4) then click Properties.
Make sure Obtain DNS server address automatically is checked.
On macOS
The process is equally simple on Mac machines:
Go to System Settings > Network and open your network.
Click Advanced, and then the DNS tab.
Delete any addresses listed so macOS uses the default settings.
On Android
To fix a DNS leak on your Android mobile device:
Go to Settings > Wi-Fi, and long-press on your Wi-Fi network.
Tap Modify network, followed by Advanced settings.
Under IP settings, make sure it says Dynamic, not Static.
On iOS
Open Settings and tap on Wi-Fi.
Find your active network and tap the blue icon.
Under Configure DNS, make sure it's set to Automatic and no addresses are listed under DNS servers. You can check out our full guide on the topic.
3. Disable IPv6
IPv6 is the newest internet protocol, but it's more prone to leaking your real location than the older IPv4.
Fortunately, a lot of hardware still doesn't use IPv6, so it's ok to disable it.
Here's how to do it on your different devices:
Windows
Go to Settings > Network & Internet > Status.
Select Change adapter options, then right-click your adapter and click Properties.
Make sure the box that says Internet Protocol Version 6 (TCP/IPv6) is unchecked.
macOS/ iOS
Go to System Settings > Network and open your network.
Choose Advanced and then the TCP/IP tab.
Under the Configure IPv6 drop-down menu, select Link-local only.
Android
Go to Settings > Connections > Mobile networks > Access Point Names.
Choose your carrier and scroll down to APN Protocol.
Make sure only IPv4 is checked.
4. Stop a WebRTC leak
Disabling WebRTC in your browser stops accidental leaks. However, it's also wise to not use audio or video calling apps in your browser while streaming iPlayer.
Here's how you can turn it off in different browsers:
Chrome
Install the WebRTC Leak Prevent extension.
Under Advanced options, select WebRTC leak prevention.
Select Disable non-proxied UDP (force proxy).
Safari
Go to Preferences > Advanced.
Check the box for Show Develop menu in menu bar.
Open the new Develop tab and select Experimental Features.
Check disabled for WebRTC mDNS ICE candidates.
Firefox
Type about:config in the address bar and click Accept the Risk and Continue.
Hit Show All to list all settings.
Type media.peerconnection.enabled in the search bar.
Toggle this setting to false.
Microsoft Edge
Type about:flags into the address bar.
Scroll down and check Hide my local IP address over WebRTC connections.
5. Clear cookies and cache
If iPlayer has stored cookies or other web info associated with your actual location, you must log out and remove these before logging back in with the VPN.
Let's look at how to do that, depending on your browser:
Chrome
Go to Settings > Privacy and security > Cookies and click other site data.
Open See all site data and permissions.
Locate BBC iPlayer and use the bin icon.
Safari
Go to Safari > Settings > Privacy.
Choose Manage Website Data.
Locate BBC iPlayer and remove it.
Firefox
Go to Preferences > Settings > Privacy & Security.
Locate Cookies and Site Data and choose Manage Data.
Locate BBC iPlayer and delete the data.
6. Disable mobile GPS
If you're using the iPlayer app on a mobile device, make sure to revoke location permissions or turn off the location service altogether.
If not, iPlayer may determine your location by GPS and not IP address.
Here's how to ensure your location isn't leaking:
For Android
Go to Settings > Location.
Toggle off Access my location.
Alternatively, tap the second Location button and locate the BBC iPlayer app to remove its location permissions.
For iOS
Go to Settings > Privacy > Location Services.
Turn it off or browse to the BBC iPlayer app to remove its location permissions.
Surfshark still not working with BBC iPlayer?
If you still can't get BBC iPlayer unblocked with Surfshark, it's time to try a different VPN provider.
Here are our top recommendations:
ExpressVPN has four primary locations in the UK: London, East London, the Docklands, and the Midlands. IP and server details within these locations are routinely updated to avoid being blocked by the likes of iPlayer.
Your real location is also very unlikely to be exposed by ExpressVPN as it regularly ranks the highest in leak tests.
You get a kill switch to halt internet activity if you become disconnected. Moreover, you can even disable IPv6 altogether within the app.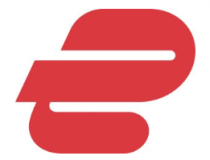 ExpressVPN
Connect to various servers in the UK and enjoy high-quality streaming with this top-performing VPN.
The Private Internet Access VPN lets you choose from locations in London, Manchester, and Southampton, so you can fully access BBC iPlayer. Its encryption is further strengthened by a multi-hop feature, which routes your traffic through an additional proxy server.
Unlike other VPNs, its kill switch remains active even if you close the app. Therefore, you're protected if you accidentally try to open iPlayer without PIA.
Another useful feature is its static IP address. This means you get your own IP that isn't publicly known and therefore cannot be blocked by the BBC.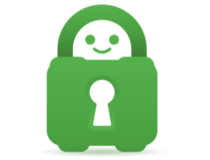 Private Internet Access
Access BBC iPlayer from anywhere and enjoy a stable streaming experince with PIA's advanced encryption features.
CyberGhost is one of the fastest VPNs for streaming. In fact, it has a special server configured especially for BBC iPlayer.
However, if it stops working for whatever reason, there are still regular servers in London, Berkshire, and Manchester that work quite well. You can obtain a dedicated IP to prevent public blacklisting.
CyberGhost is also great at preventing leaks, offering a kill switch and IPv6 settings.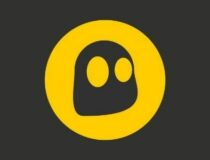 CyberGhost
Connect to CyberGhost's dedicated BBC iPlayer servers for a fast and stable streaming experience.
Wrap up
Whether you need to prevent leaks or try a different server, there's a solution for you.
Now you know how to fix Surfshark when not working properly with BBC iPlayer. And you can enjoy the full range of BBC news, drama, and comedy outside of the UK.