Discovering that Surfshark is suddenly not working with Netflix could feel like a huge letdown, so let us explain more about this subject.
Mainly because circumventing geo-restrictions is among the most popular reasons why users turn to VPNs, to begin with.
And with Netflix being one of the most popular geo-restricted services, it's easy to see why the issue is not so easily ignored.
On the bright side, we've prepared an easy-to-follow guide on how to fix this problem in no time.
Why Surfshark is not working with Netflix?
Keep in mind that the reason why Surfshark has stopped on this app is that Netflix has blocked the IP address you've been given.
In other words, that IP address has been identified and blocked by the streaming service.
According to some users, this annoying issue frequently happens when trying to access Netflix in Japan and China.
Plus, it seems like worldwide streamers have encountered this problem with Firestick. They claim that SurfShark is not working with Firestick while trying to watch content on Netflix.
What can I do if Surfshark is not working with Netflix?
1. Switch to another server
Switching to another server turns out to be the most common way to troubleshoot various VPN connectivity issues. The reason why this works may be server overloading.
Imagine you're streaming a movie while being behind a VPN when suddenly Netflix throws an error your way.
Netflix might actually detect a lot of requests coming from a single address, and decide to pull the plug.
That, combined with the fact that Netflix constantly tries to block VPN users, makes perfect sense.
So it's easy to see why switching to a different server can make Surfshark work with Netflix once more.
2. Restart your PC, modem, and/or router
Even if restarting the computer, modem, and/or router seems to be like pretty obvious processes that need to be performed in the first instances, many users forget about them.
If you reboot network hardware you'll get real chances of correcting network and Internet issues.
The router and modem must be restarted in the right order for the reboot to fix the problem. If the devices are not rebooted in the correct order, you could lose Internet connectivity completely.
In case none of the above options managed to solve your problem, make sure you keep on reading.
3. Clear your web browser's cache
3.1 Google Chrome
Use the following keyboard shortcut to open the Clear browsing data window: Ctrl + Shift + Delete.
Click on the Clear data button.
Restart your browser.
Log into SurfShark, then navigate to Netflix.
Check if the issue still persists.
3.2 Mozilla Firefox
Hit simultaneously the following keys on your keyboard: Ctrl + Shift + Delete.
Click on the OK button to save the changes.
Restart the browser, then check if the issue persists.
3.3 Microsoft Edge
Use this keyboard shortcut to open the Clear browsing data window: Ctrl + Shift + Delete.
In the Time range section, choose the All time option.
Click on the Clear now button.
Restrat the browser and check if the issue persists.
Various websites, including Netflix, store data from your previous interactions.
Conflicting cached data can mean various connectivity issues, so it's easy to see why clearing this data should let you access Netflix in no time.
Clearing your cache is different based on the web browser you're using. That's why we highlighted specific steps for three of the most popular browsers among worldwide users.
4. Flush your DNS
Hit the Windows key, type cmd, then right-click on the first result, and choose to Run as administrator.
Type the commands below, and hit Enter after each one:

ipconfig /flushdns
ipconfig /registerdns
ipconfig /release
ipconfig /renew
netsh winsock reset

Restart your PC
Flushing your DNS is essentially clearing connection cached data from your system. As we said before, cached data build-ups can trigger connectivity issues.
Therefore, it makes sense why clearing this pile of outdated information can get rid of your Surfshark not working with the Netflix issue.
Once your PC finishes its boot sequence, you should connect to Surfshark and head over to Netflix.
As a side note, we suggest you pair this method with the one directly above.
If cached data is indeed the reason why you're experiencing the Surfshark Netflix error, clearing it completely from your system should definitely help.
Last, but not least, if you're using the Netflix Windows 10 app, you should uninstall the app and reinstall it to clear cached data.
5. Activate Smart DNS (consoles, Smart TVs)
Disconnect from Surfshark VPN.
If you don't already have an account, click on the Get Started button.
In case you have an account, click on Log in, then input your credentials.
Check if Surfshark detected your device's IP address correctly.
Click the Activate Smart DNS button.
Copy the generated DNS addresses someplace safe.
Configure your Smart TV or console to use the Surfshark DNS addresses.
Smart DNS is a great Surfshark feature that aims to unblock geo-restricted content on devices without native VPN support.
According to Surfshark, there's absolutely no need to activate Smart DNS on your PC, or other devices that have VPN support.
However, if you want to give it a try, there's no one there to stop you.
6. Change the protocol
Open Surfshark's VPN client
Disconnect from the VPN server (if necessary).
Go to the Settings section.
Navigate to the Advanced tab.
Change the protocol to OpenVPN (UDP).
Connect to an appropriate VPN server.
Check if Netflix is working.
We'll try to keep it simple and not overburden you with technical information.
To put it simply, OpenVPN uses TCP and UDP, and UDP is simply better for streaming video content.
Using TCP may see a choke in your connection which could make Surfshark stop working with Netflix, and you can easily fix it by switching to UDP.
7. Reinstall SurfShark
Use this keyboard shortcut to open Windows Settings: Windows + I.
Go to Apps.
From the list located in the right window pane, search for SurfShark.
Click on it, then choose to Uninstall it.
Confirm the process by clicking on the second Uninstall button.
Now, navigate to the SurfShark official page.
Purchase a plan and download the client.
Follow the on-screen instructions to reinstall the client.
After the process is finished, check if the VPN works with Netflix.
8. Use another VPN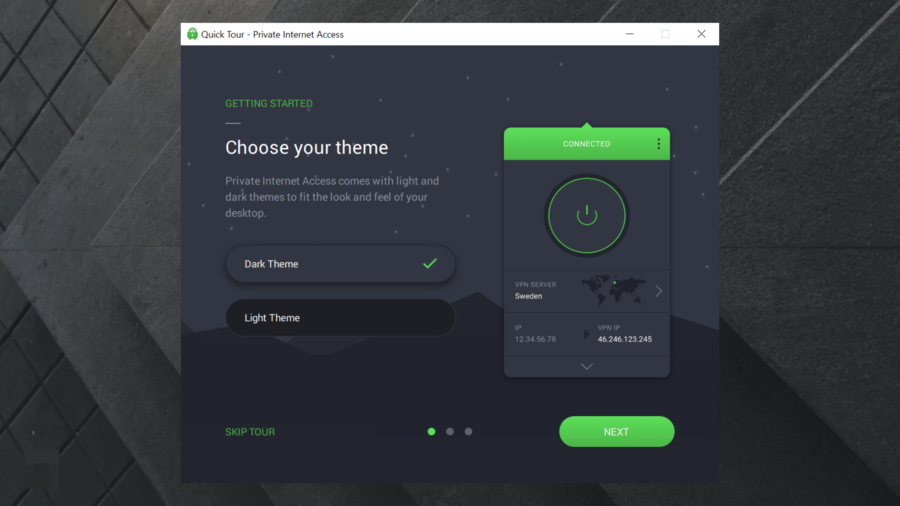 Private Internet Access is a great VPN service that can help you unblock a wide range of geo-blocked content.
It comes with an impressive network of over 22,000 high-speed servers that you can quickly switch through if you notice any connectivity issue.
This VPN uses a strict zero-logging policy. Thus, none of your online traffic or data will be stored. Plus, thanks to its AES 256-bit military-grade encryption, you won't have to worry about discovering your activity.
Private Internet Access is a powerful VPN that will quickly unblock various geo-restricted content in no time, regardless of your location/
Our experiments showed that it works great with Netflix. We were able to get access to any related catalog, so you'll also be allowed to watch your favorite series anytime you want.
For a smooth and complete streaming experience, PIA MACE feature is going to carefully take care of block ads and malware domains that might threat and harm your online activity.
Check out PIA's main features:
Over 22,000 fast servers all over the world
Strict zero-logging policy
256-bit military-grade encryption
PIA MACE feature that blocks ads and malware domains
Can unblock various geo-restricted content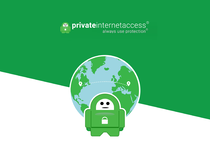 Private Internet Access
Looking for a VPN that works great with Netflix? Check out PIA.
How can I use Private Internet Access?
Buy a new PIA VPN subscription plan.
Download the installer on your PC.
Install the new VPN client.
Launch the VPN.
Log in to your account.
Connect to a server of your choice.
What SurfShark DNS error can I encounter?
Some users also reported facing the following error message:
tvq-pm-102 You seem to be using an unblocker or proxy
It seems like SurfShark smart DNS are working excellent on routers and devices that are operating with macOS or iOS.
However, when trying to connect the VPN DNS to Android TV box or different LG smart TVs, users are encountering the above message.
To discover more about this issue, we strongly suggest checking how one user describe it in detail.
If you notice Surfshark stopped working with Netflix, it's usually not a big deal. Simply switching the server you connect to should be enough to fix the issue in no time.
However, if that doesn't work, you can try plenty of other useful suggestions. We're confident that you'll find the one that does the trick in no time.
In case you encounter any additional questions, do not hesitate to use the comment section listed below.