When Moviebox is not working with your VPN, the error message Load failed: connect failed may pop up.
Alternatively, you may not be able to login into your account even though your login details are correct.
Whatever the case may be, you want to enjoy watching movies on Moviebox while staying safe online. That's why in this article, we'll guide you through how to fix Moviebox not working with VPN.
Why is Moviebox not working with VPN?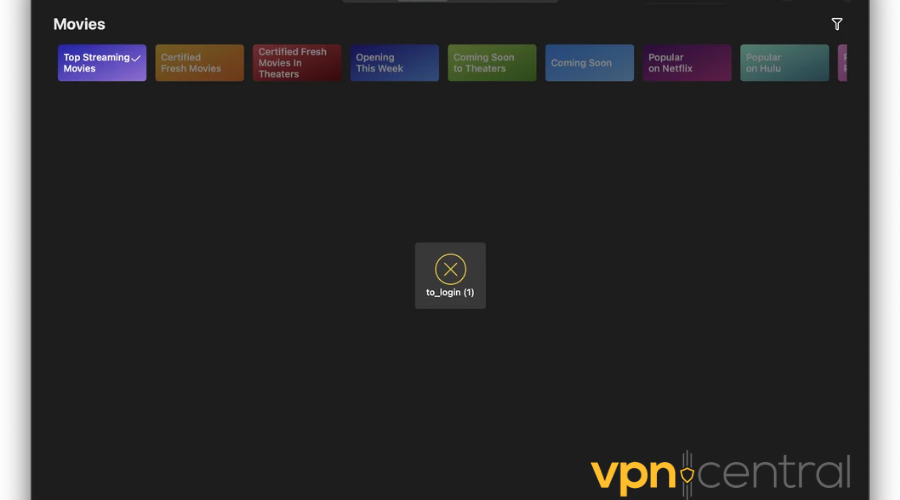 Moviebox may not work with a VPN due to a variety of reasons, some of which are:
Incompatible VPN protocol: Moviebox is most compatible with OpenVPN and IKEv2 and would not work properly if your VPN uses other protocols.
Blocked IP addresses: Moviebox blacklisted the IP addresses associated with your VPN servers.
Slow VPN speed: bad internet or VPN speed can lead to Moviebox not working.
Cookies and cache: Although device cookies and cache do not affect Moviebox directly, they may hinder its functionality occasionally if they store out-of-date location info.
Outdated app: an outdated VPN may be buggy and not work well with Moviebox.
In the next section, we'll outline some ways you can resolve Moviebox not working with your VPN.
What to do if your VPN is not working
Before you begin the guide, first restart your Moviebox app and confirm that your internet connection is stable. Is your VPN still not working with Moviebox? Continue with the fixes below:
1. Change VPN servers
In countries like India, UK, UAE and so on that take copyright infringement seriously, Moviebox is illegal. This is because Moviebox uses torrenting to get their movies and this breaches copyright laws.
As a result of this, if you are connected to a server in any of these regions, Moviebox may not work. So, you'll have to switch to a different server.
Apart from that, changing a VPN server may work if you are on a slower server; the closer the server, the better.
Launch your VPN app.
Search for a different server location.
Click on the region to connect.
Once the connection is active, go back to Moviebox and try to use it.
2. Clear cookies and cache
Cookies and cache are little text files that store information about your device. So they may still have data concerning your previous location and this may hinder Moviebox from working.
On your device, go to Settings and pick Apps.
Find the Moviebox app and select it.
Pick the Clear data/ Clear temp data option.
Confirm your settings.
3. Switch to a different protocol
It could be that the tunneling protocol you are using cannot unblock Moviebox, in such a situation, you'll have to use a different one. We recommend using OpenVPN or IKEv2/IPSec.
To do this:
Launch your VPN app.

Navigate to the settings or options on the app, depending on your VPN.

Click on Connection

Under VPN protocol, drop the menu and select OpenVPN (UDP) or OpenVPN (TCP).

Click ok to save (if there's such an option).

Go back to Moviebox. It should work now.
4. Update the VPN app
Always try to update your VPN app to the latest version to ensure it works smoothly. The previous edition may contain bugs that occasionally interfere with the sleek operations of the VPN.
Launch the VPN app. Log in with your details.
Click on the profile option.
If there's a new version, you'll see a notification. Click on Update.
The recent version will begin downloading immediately.
Restart the app once it finishes.
Try to use Moviebox again.
Otherwise, you can just go to your browser or app store and download the VPN app.
5. Change to a different VPN
You'll have no other choice than to use another VPN provider if all the solutions we have provided do not work.
Outstanding VPNs like ExpressVPN do a good job in circumventing geo-blocks. Not only that, it encrypts your data using AES 256-bit encryption and it uses the OpenVPN protocol.
Subscribe and download ExpressVPN to your device.
Launch the app and enter your login details.
Connect to any server.
Once the connection is active, go back to Moviebox and try to use the app again. It should work this time.
ExpressVPN has 3000+ speedy servers in over 80 countries around the world. You'll be able to watch anything you want on MovieBox buffer free and with no errors.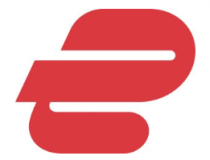 ExpressVPN
Upgrade to a reliable VPN that will work with MovieBox hitch-free!
Wrap up
Moviebox not working with VPN is an uncomfortable situation for anyone. But by simply switching to a different server, or protocol or changing to a different VPN entirely, you can fix this issue.