If you want to fix this content that is not currently available issue on BBC, go through this article to get some effective solutions.
BBC is not only known for the latest news and documentaries but also for its on-demand video platform iPlayer. This is a UK-only service but has gained popularity around the world thanks to VPN technology.
This BBC-owned streaming platform is known for its top-class shows, especially the exclusive ones. People outside the UK can easily get access to this site if they follow a few tricks.
However, the problem begins when you see the following messages while watching your desired content on this platform.
This content is not currently available
or
This content is unavailable in your location.
Fortunately, you can easily get rid of this situation like you can fix the MTV video unavailable issues. Before that, go through a few helpful pieces of information.
Why is BBC content not available?
There are two reasons why you may get this error. The first reason is not from your end. When BBC's deal with the content owner expires, you may see the unavailable message.
You may also see a similar message when trying to access from an unsupported location. Similar issues can occur with many other British and American streaming platforms. If you are interested, learn how to watch MTV UK in the USA.
The second type of problem can be solved easily. But, there are little things to do to overcome the first situation.
Here, we have prepared a solution to help you in both situations, particularly the second one.
How to fix this content is not available in your location BBC error?
1. Choose a streaming-optimized VPN
If you see that BBC is showing the content is unavailable on your location or a similar message, it means you are accessing from an unsupported region. In this case, you must use a VPN to unlock that content.
Not all VPNs work with BBC iPlayer as they have VPN-blocking technology. So, choose the one which has the proper feature and capability to bypass any VPN detectors.
In this case, we recommend ExpressVPN. This provider offers excellent features, including obfuscated servers that help to unlock any geo-blocked video content on any platform without giving away that you use a VPN.
Else, its massive global VPN network consisting of thousands of servers in 94 countries gives you the flexibility to get maximum VPN performance from any location in the world.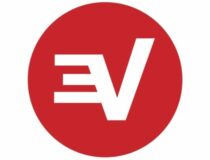 ExpressVPN
For streaming platforms like BBC iPlayer, Netflix, Hulu, etc., ExpressVPN is one of the best VPN services you can use.
2. Enable obfuscation
Go to the VPN provider's website and download the official app for your device.
Install it.
Login with proper credentials.
Go to Selected location and click on the three dots.
Go to the Recommended tab. ExpressVPN offers obfuscation based on your location. To find the UK obfuscated servers, go to the ExpressVPN support page and ask an agent.
Connect to the server.
Launch BBC iPlayer.
3. Clear BBC iPlayer cookies or re-install the app
Click on the security key icon on the left side of the browser address bar and go to Cookies.
Do the same for www.bbc.co.uk.
Click on Done.
If you are using the BBC iPlayer app, you should re-install it. Clear the browser cookies as shown in the above steps if you are trying to watch from a web browser.
4. Connect to the UK server
Open the VPN app.
Connect to the proper UK server.
Please remember that you should choose a server with the streaming tag. If there are no such tags, choose the one with a better ping or choose a random one.
5. Start watching
After completing the above steps, open the BBC iPlayer app or visit the website. Then, try to watch your desired content. I hope you will no longer encounter the BBC this content is not currently available error.
Does BBC block VPN?
As VPN is a significant part of our solution, the question may appear what if the VPN doesn't work with BBC? It may happen.
In this case, we suggest you choose a VPN that has the proper capabilities. Along with our recommended ExpressVPN, Private Internet Access, you also can consider NordVPN, CyberGhost, Surfshark, or any of these VPNs to watch UK TV content. All of these work perfectly with BBC iPlayer.
However, we also have another article that describes how to fix BBC iPlayer blocking VPN. You can go through that post to find a few more solutions.
This article has described how you can get rid of this content not currently available on the BBC issue. If you know of any other helpful way to fix it, feel free to put it in the comment box.