Zoom is a popular online video conferencing platform. Its usage rapidly grew during the pandemic and has yet to slow down.
However, it has a spotty track record concerning security, and users are encouraged to install a VPN to protect their data.
VPNs are usually convenient and easy to set up. Unfortunately, good free services are few and far between.
We've rounded up three reputable providers that will protect your traffic from interceptors. We've also prepared a mini guide on how to use a VPN for Zoom.
So, let's get started!
Can I use a VPN with Zoom Meetings?
Yes, despite its popularity, Zoom still has security and privacy issues, so it's always a good idea to use a robust VPN to get an extra layer of protection.
You should prioritize high-quality encryption and anti-malware tools.
Furthermore, you'll be able to access Zoom even in countries where it's restricted for regulatory reasons, like Cuba, Iran, North Korea, Syria, and Ukraine.
Finally, some of the most prevalent issues you can avoid with a VPN are:
Compromised accounts — Thousands of Zoom usernames and passwords are up for sale on the dark web.
Zero-day exploits — The software has vulnerabilities that allow hackers to open backdoors and cause damage.
Zoombombing — Intruders can infiltrate your video call just by knowing your meeting number.
Faulty encryption — Zoom employs end-to-end encryption but the algorithm is relatively weak. Malicious users could decrypt your data and read your messages.
Data collection — The platform's privacy policy doesn't disclose in full detail how it records data and what it does with it.
Which are the best free VPNs for Zoom Meetings?
Finding a legitimate free VPN is a real challenge. Most free services are riddled with security flaws and hidden catches.
They could:
Track your data and sell it to third parties for ad-targeting and marketing
Use weak encryption technology
Be infected with malware
Be unable to unblock streaming platforms
Significantly slow down your Internet connection's speed
Burry you in pop-up ads
Hijack your browser and redirect you to malicious websites
Allow governments to collect your data
So you should be careful!
Here are our top three recommendations that are guaranteed to protect you: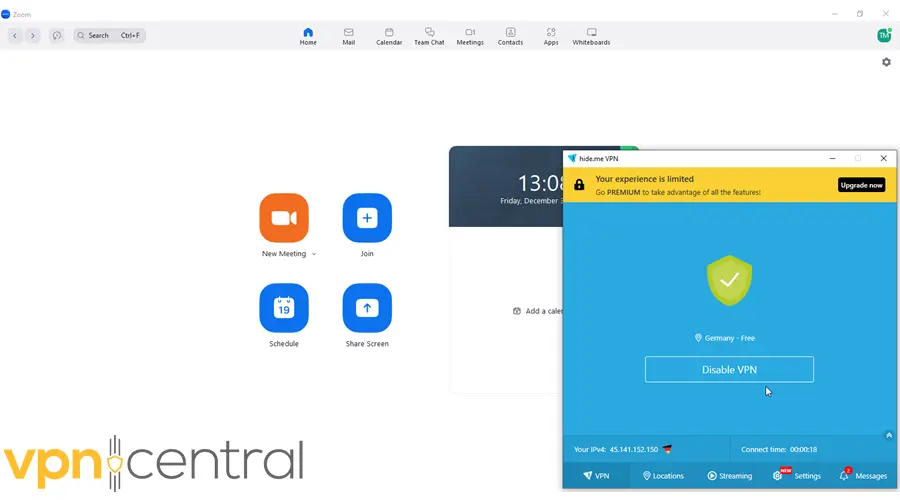 If you're looking for the best free VPN for your Zoom meeting, try hide.me.
It has one of the most generous free plans — 10GB of bandwidth per month.
You can also connect to servers in eight locations:
Canada
The UK
The US
The Netherlands
France
Germany
Singapore
Spain
And if you upgrade to any paid plan, you'll get the full list: 2000 servers in 75 locations.
You'll also be able to unblock Netflix, HBO Max, Amazon Prime, Hulu, Showtime, and other platforms.
Still, even the free version offers a surprisingly broad selection of VPN protocols: WireGuard, OpenVPN, IKEv2, SoftEther, and SSTP.
WireGuard and OpenVPN are definitely the best out of the bunch, but it's still good to be able to choose.
There are also handy options like IKEv2's stealth mode and IPv4/IPv6 tunneling.
The service is adamant about not keeping any activity or session logs. It only records your data transfer usage (because of the bandwidth limit) and email address.
Additionally, hide.me employs military-grade encryption standards to keep your data safe. It even supports MultiHop VPN for an extra layer of security.
In a nutshell, it encrypts your traffic, sending it through two or more VPN servers. You can choose any entry and exit server from its list.
And, of course, there's a kill switch in case your VPN connection drops. It will instantly cut your Internet connection to prevent leaks.
You can also configure hide.me's kill switch and run custom scripts to determine what happens during connection drops.
Furthermore, torrenting fans will appreciate the fact that it supports P2P and port forwarding.
Finally, you can connect up to ten devices simultaneously, including Windows, macOS, Android, iOS, Linux, consoles, smart TVs, and routers.
Here are some of hide.me's standout features:
P2P support
DNS leak protection
IKEv2 stealth mode
IPv6 leak protection
Custom and random ports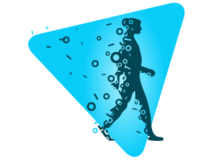 hide.me
Ensure your online anonymity at no extra cost with this reliable VPN service.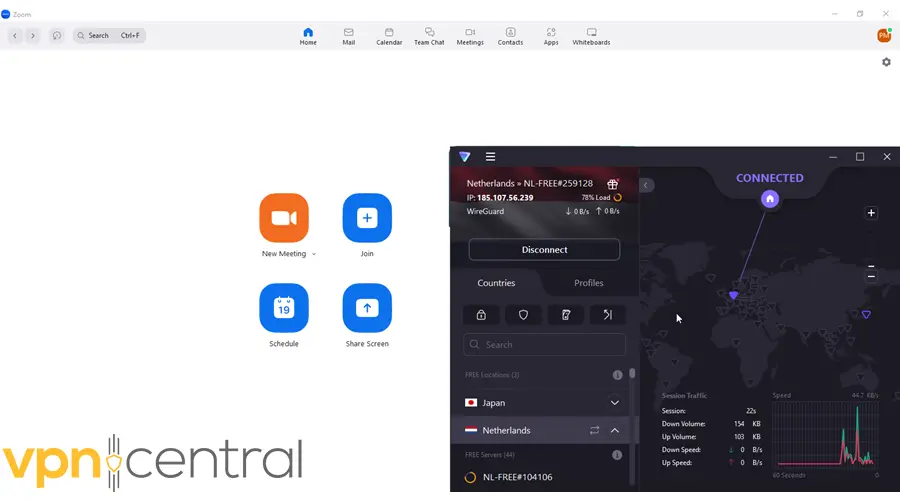 Proton VPN's free plan is pretty enticing. Most importantly, it's just as secure as its paid packages.
It uses AES-256-GCM encryption, HMAC-384 for authentication, and RSA-4096 to ensure a secure key exchange. These ciphers are notoriously hard to brute-force.
As for protocols, you can connect via OpenVPN, IKEv2, or WireGuard. All three are reliable options known for their excellent speed.
On top of that, Proton VPN stands by its no-logs policy. It doesn't store any IP addresses, session details, or locations.
It clearly states that it only records the time of your last successful login attempt and keeps it until your next login.
If you value transparency, you'll be happy to know that all of Proton's apps are audited and open-source. Anyone can look into their code.
And since the company is based in Switzerland, it doesn't have to comply with data retention laws. It's also not part of surveillance alliances like The Five Eyes, Nine Eyes, or Fourteen Eyes.
In addition to that, you can count on NetShield to keep you safe from ads, trackers, and malware.
The free plan offers unlimited bandwidth, which is outstanding! But you can only connect one device at a time.
The server network is also limited to 100 servers in the US, Japan, and the Netherlands.
Meanwhile, the full version has more than 1,700 servers across 64 countries. It offers P2P servers that are perfect for torrenting, too.
Finally, it supports up to ten simultaneous connections, and you can install it on Windows, Android, macOS, and iOS.
Here's what Proton VPN has to offer:
WireGuard, OpenVPN UDP/TCP, and IKEv2 protocols
Kill switch
DNS leak protection
Built-in Tor support
Split tunneling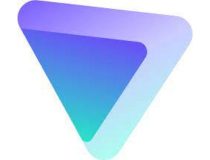 Proton VPN
Secure your Zoom communication in a few easy steps with Proton VPN.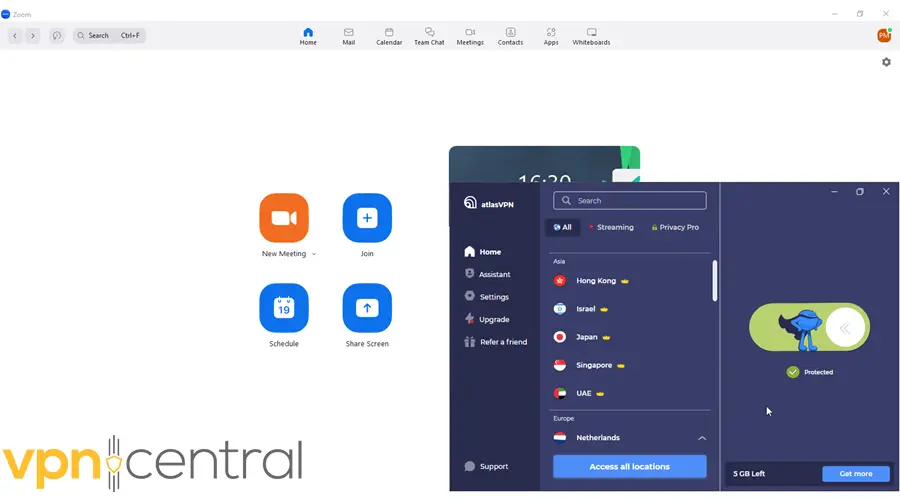 If you're looking for a novice-friendly free VPN, Atlas VPN is worth checking out.
You don't have to register for the free plan — you can get started right away.
It offers a 5GB of monthly bandwidth allowance, which should be enough for Zoom. You can connect to three locations: New York, Los Angeles, and Amsterdam.
The full version's server network, on the other hand, has +700 servers in 44 locations in 38 countries.
And like all free VPNs, it doesn't have the chops to unblock tricky streaming platforms.
Paid plans, on the other hand, will work on Netflix, Disney Plus, Amazon Prime Video, BBC iPlayer, and more.
Atlas VPN has all the basics of security covered: military-grade AES-256 encryption and a private DNS system.
On top of that, it offers WireGuard and IPSec/IKEv2. WireGuard is especially efficient, with minimal speed drops.
The service doesn't log user activity and DNS queries. It's transparent about keeping records of basic device data, such as connection time and the amount of used bandwidth.
There are also additional security features.
SafeSwap will regularly change your IP address even on the same VPN server. Rotating IP addresses will make it harder to track you down.
Additionally, MultiHop routes your connection through multiple servers before reaching its destination. You can't choose both the entry and exit servers, though.
Atlas VPN also supports ad, tracker, and malware blocking. What's more, the Data Breach Monitor will alert you if your email address appears in a data breach.
Best of all, you can connect on as many devices as you want. You can install it on Windows, macOS, iOS, Android, and Linux.
Here are some of the pros of using Atlas VPN:
Kill switch
Split tunneling
Unlimited devices
WireGuard and IPSec/IKEv2
MultiHop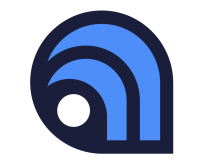 Atlas VPN
With this VPN provider, you'll easily keep your correspondence private.
How to use a VPN for Zoom?
Setting up a VPN for Zoom is a quick process. We'll lead you through the steps with hide.me:
1. Go to the service's website and download the free app.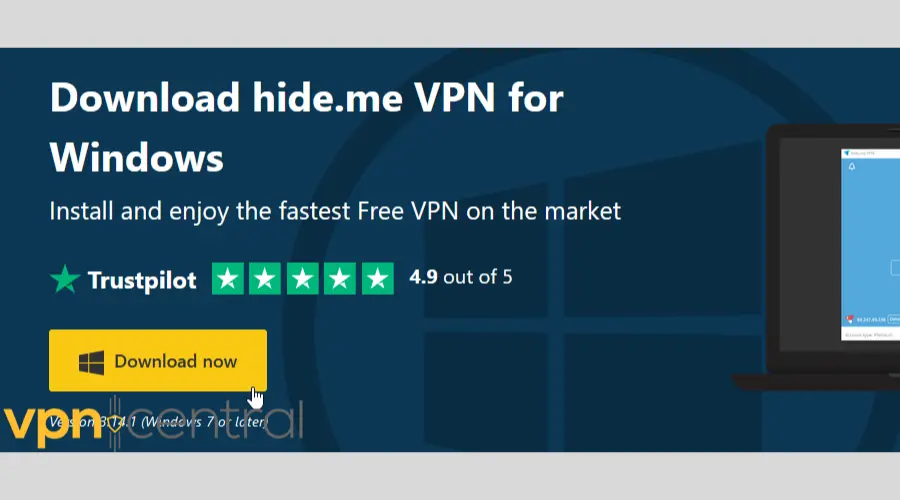 2. Complete the installation process.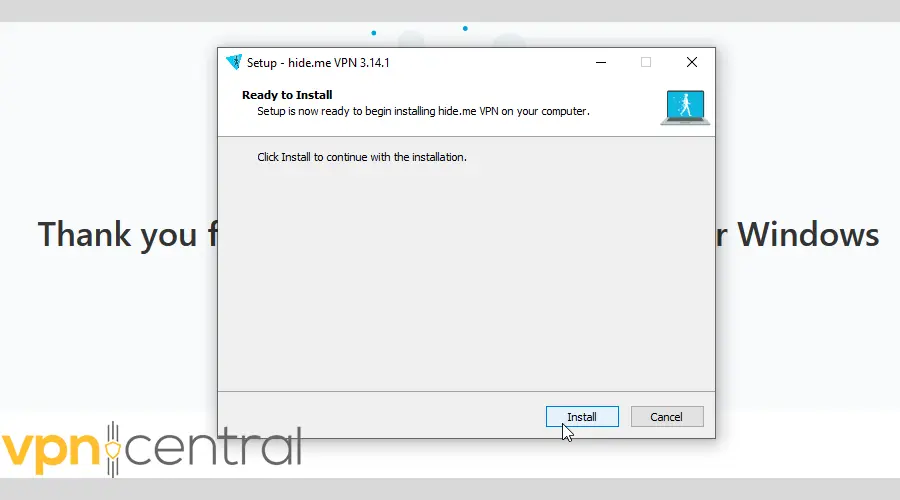 3. Load the app and sign up for an account.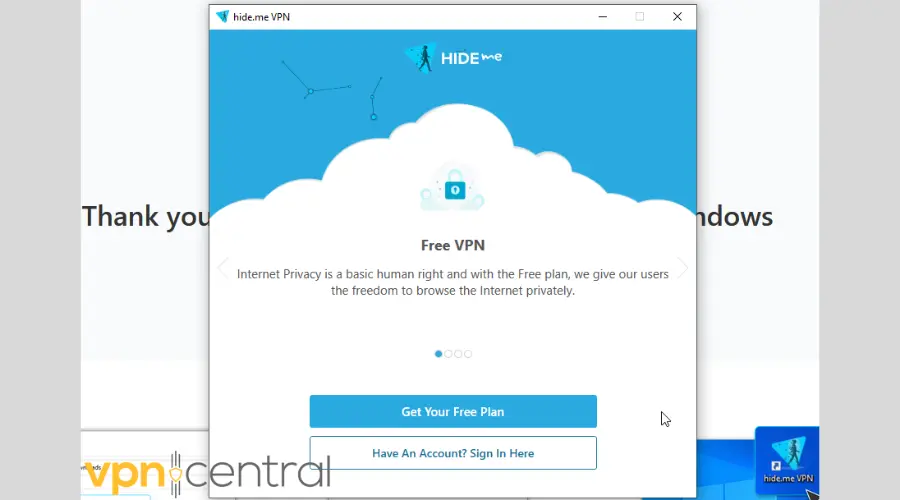 4. Now, open your locations list and click on the one you want to connect to.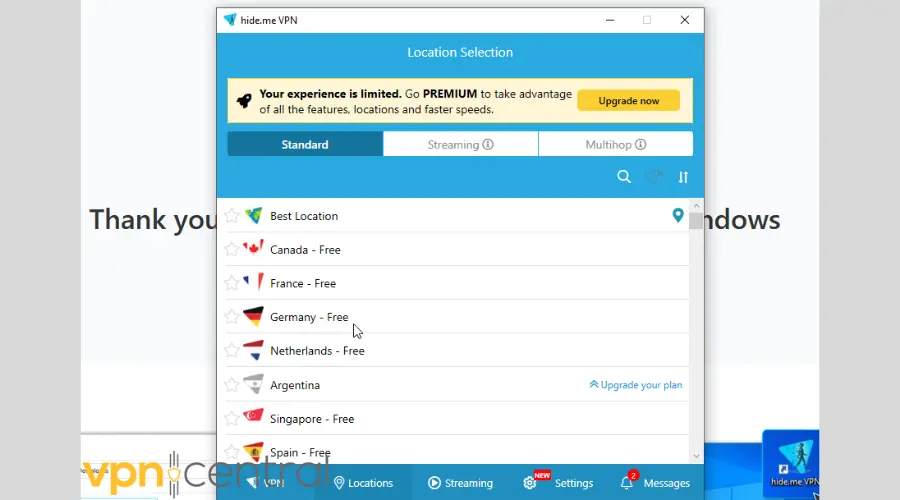 5. You can now safely use Zoom!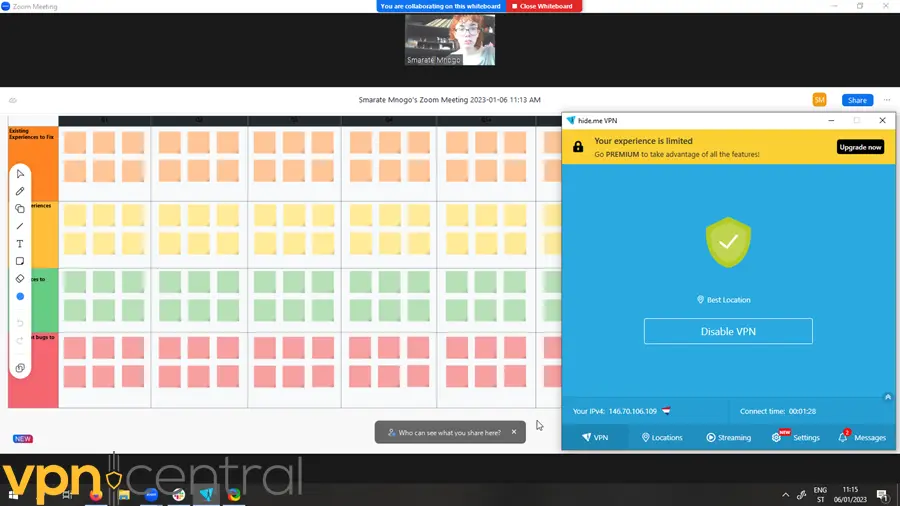 That's pretty much the gist of it.
You can also opt for some extra security measures in your VPN settings. Kill switches, malware protection, and anti-leak features are your friends.
And if you experience any issues with the setup, feel free to check out this guide on how to fix Zoom when it's not working with a VPN.
Wrap up
All things considered, a VPN is a must if you value your Zoom meetings' confidentiality. You should never share sensitive information on the platform without it.
hide.me, Proton VPN, and Atlas VPN are perfectly suited for the task. All three have strong encryption algorithms, VPN protocols, and privacy policies.
Let us know which one of them turned out to be the best free VPN for your Zoom meeting!
FAQ
Does a VPN slow down Zoom?
All VPNs will slow down your connection's speed because of encryption.
However, with good service, you'll hardly notice a difference on Zoom.
How do I hide my IP address on Zoom?
Zoom can see your IP address by default, but it won't show your location to the host or members of the meeting.
With a VPN, you can connect to Zoom using a different IP address and trick the platform into thinking you're somewhere else.
Is there a 100% free VPN?
Yes, there are completely free VPNs. But they come with limited bandwidth, server locations, speed, or protocol selection.