Tor is an acronym for 'The Onion Router' which is software that enables anonymous communication.
It's used by activists, journalists, privacy advocates, and secret government spies as a means of evading prying eyes.
In addition, Tor masks a user's IP & location, and usage by directing Internet traffic through a free, worldwide, overlay network consisting of more than seven thousand relays.
Moreover, Tor supports .onion sites that cannot be accessed by standard web browsers.
One of the main objectives of using Tor is to protect users' personal information and provide online freedom.
However, the combined usage of Tor with VPN will guarantee double encryption and provide anonymity for any Internet user.
Do you need a VPN for Tor?
Yes, if you want full privacy online, you need a VPN when using Tor.
Even though the browser uses proxies, it does not encrypt your traffic data. For that, you will need to use VPN.
On top of that, users report that even though Tor is highly secure for the most part, it can sometimes leak your real IP.
This happens much less with a reputable VPN. The tools we recommend not only use speedy servers and powerful encryption, but they have advanced prevention tools like DNS protection and an emergency killswitch.
Is Tor browser a VPN?
No. Even though there are some similarities between these two, most notably the capability to mask your IP and make it appear as if you were browsing from somewhere else, Tor is not a VPN.
It uses proxies to spoof your location and has itself some traffic encryption capabilities, but it does not connect you to a private VPN server or offer DNS protection.
How to use a VPN with Tor?
Download and install the VPN of your choice (if you have not already). We recommend Private Internet Access. With its huge server network and military-grade encryption, it won't let you down.
Launch the VPN app and connect to a server.
Open the Tor browser, select Connect and start surfing the web.
What are the best VPN software to use with Tor?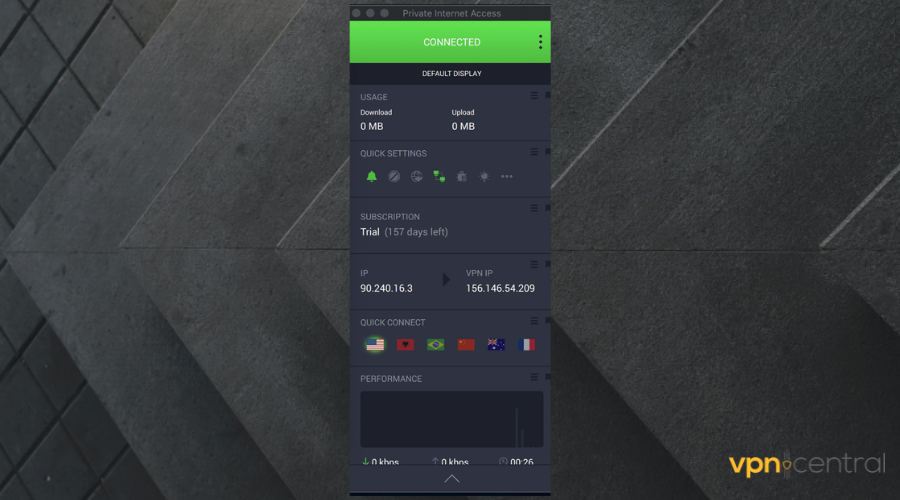 Since your goal is to double the Internet privacy protection when browsing, pairing your Tor browser with another VPN is only logical if you go with the best on the market.
That being said, Private Internet Access, a VPN service developed by Kape Technologies, takes our top spot.
The product is extremely reliable thanks to the encrypted connection, allowing you to stay hidden from any external watchers, including even your ISP.
More so, you can access pretty much any content you wish without any issues thanks to the the35 000+ servers located all over the world.
Not only does this hinder geo-location, but you will never have to do with region-locked content either.
More so, your Internet connection speed when browsing privately will not be hindered at all, even with a browser like Tor.
Other key features of Private Internet Access include:
Encrypted Wi-Fi
P2P support
PPTP, OpenVPN, and L2TP/IPSec
Support for 10 devices simultaneously
Multiple VPN Gateways
No traffic logs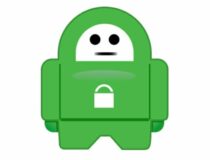 Private Internet Access
Keep your browsing habits private with this amazing VPN!
2. NordVPN – untraceable VPN technology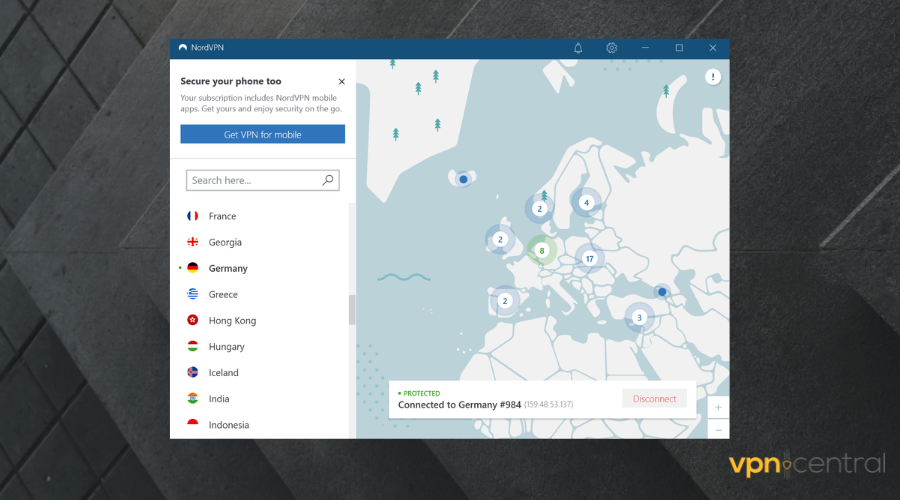 NordVPN is a VPN service developed by Tefincom & Co., S.A. based in Panama with over 3300 servers. It has a user-friendly interface which makes it easy to install and use.
Some features of NordVPN include a zero logs policy, strong encryption, smart DNS service, a dedicated IP option, and simultaneous connection to up to 6 devices.
In addition, it comes with several VPN protocols such as OpenVPN, PPTP, IKEv2, IPSEC, and L2TP.
It can be used on different operating systems (Windows XP/7/8/10), and Windows Phone; giving you more options to use with Tor.
Furthermore, NordVPN has a web proxy extension for Google Chrome, while for China; VPN access can be done via obfsproxy.
Meanwhile, NordVPN is affordable, being one of the VPNs with the lowest one-month subscription. Also, they have a full 30-day refund policy.
Other key features of NordVPN include:
Online security feature to prevent access to malicious sites
Military grade encryption
Powerful server obfuscation
Dedicated apps for all major operating systems
24/7 customer support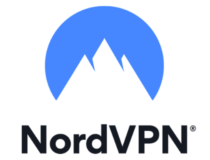 NordVPN
Combine NordVPN with Tor for unbreakable online privacy!
3. Surfshark – fast and compatible with multiple devices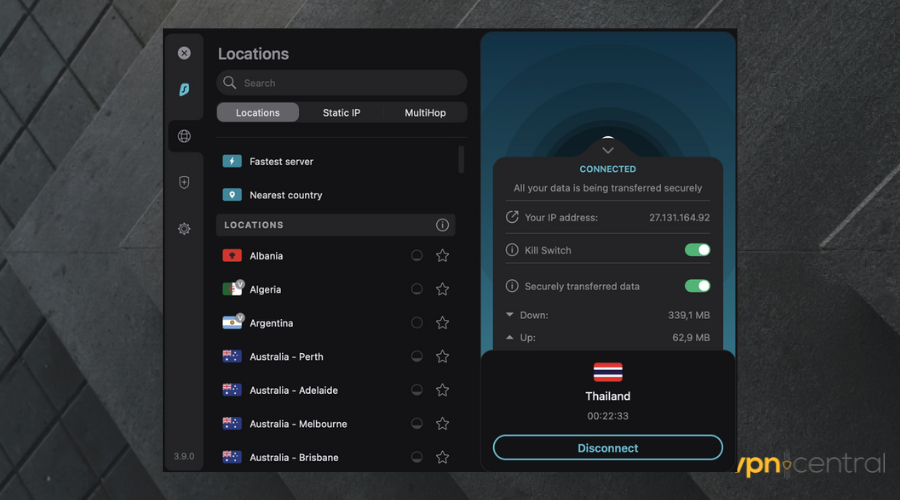 Another reliable VPN that provides unlimited bandwidth for secure browsing on Tor is Surfshark.
This VPN client has thousands of servers all around the world, being a great choice both for bypassing geo-blocks and improving internet speed.
Not only that, but the VPN is compatible with all major operating systems, so you can secure every device you have with one subscription.
It does not place any limits on how many devices can connect to VPN at the same time. Users of the VPN have reported that having many simultaneous connections doesn't affect connection speed at all.
Surfshark VPN is focused on privacy. It encrypts your traffic data with military grade AES-256 bit encryption algorithms.
Moreover, it does not keep any logs of user activity. This means that not even the VPN service itself can know what you actually do online.
Other key features of Surfshark VPN include:
Supports multiple VPN protocols
Dedicated 24/7 chat live chat support
Web filtering for secure browsing
Killswitch to block traffic if you lose connection
Public Wi-Fi protection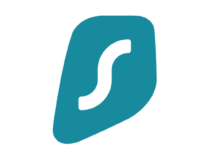 Surfshark
Secure your browsing data with this strong VPN for Tor!
4. CyberGhost – zero logs and P2P support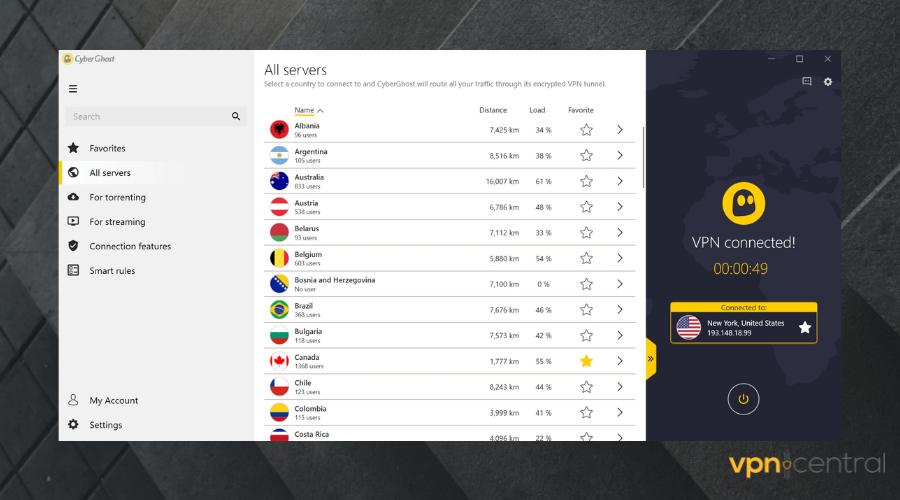 CyberGhost is another VON service developed by Kape Technologies that works well with the Tor browser.
This VPN services provider is excellent for spoofing your location as you can select from over 1250 server locations worldwide.
The app offers easy configuration. You just have to sign up for an account, then download the installer for your device and you'll be ready to connect to VPN in just a few minutes.
With CyberGhost you have the possibility to automatically connect to the fastest VPN for your configuration.
This means you only have to click a button and the app will decide what's the safest and fastest server for you.
You can also manually select your favorite VPN location. This can come in handy if you want to unlock certain websites, platforms, or games that are regionally locked.
In addition, CyberGhost is very easy to use by beginners making it the best VPN to use with Tor. If you want to be invisible on the dark web while surfing through the Tor browser, then CyberGhost is the best VPN to use.
Other key features of CyberGhost include:
Support for OpenVPN
Zero logs policy
P2P file sharing
Automatic kill switch
Unlimited bandwidth and traffic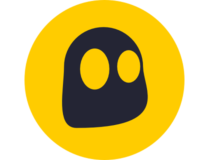 CyberGhost
Increase security and remain untraceable with this powerful VPN!
5. IPVanish – very speedy servers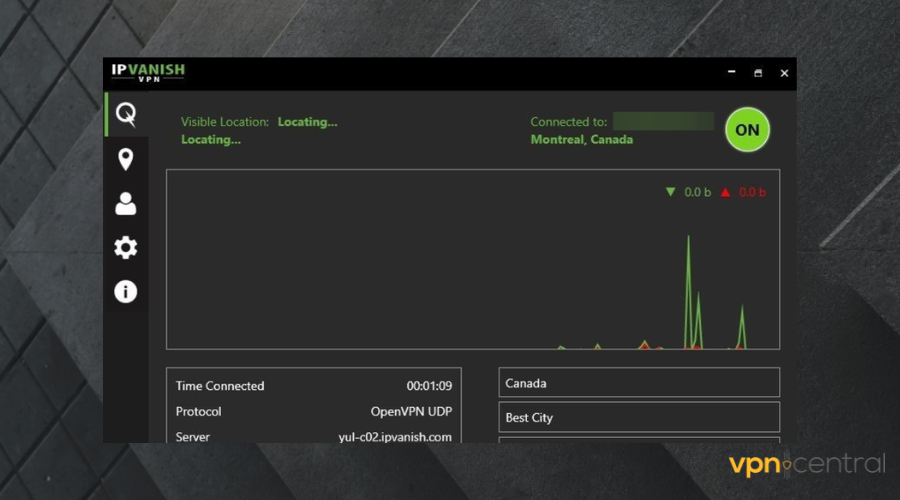 What makes IPVanish one of the best VPNs for Tor are its very fast servers and powerful encryption.
This VPN service provider makes streaming faster, without buffering. It can help you bypass geo-blocks on Netflix US and other similar platforms.
We must mention that IPVanish has a self-sustained technical infrastructure in providing their VPN services.
In addition, IPVanish lets you connect to over 700 servers in 60+ different countries. This gives you many options, so you can certainly find a lot of fast servers for Tor.
IPVanish has easy-to-install applications for multiple operating systems, including Windows, macOS, Android, and iOS.
The IPVanish servers allow you to fight online censorship, and can also boost your connection.
It's a great VPN for VoIP apps like Talkatone that will encrypt your traffic and prevent data leaks, whilst sustaining crystal-clear video conversations.
Features of IPVanish include:
OpenVPN, L2TP, and PPTP
Up to five simultaneous connections
User-friendly and beginner-friendly
Automated kill switch
Access to more than 40,000 IP addresses
Unlimited data transfer
Furthermore, IPVanish has functional 24/7 customer services and Windows Vista, 8, 8.1, and 10 compatible VPN software.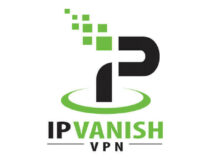 IPVansih
Looking for a VPN that works flawlessly with Tor? Check out IPVanish.
What are the best free VPNs for Tor?
If you want to use a free VPN, we must advise you thoroughly check their terms of use. These services are not as secure as their premium counterparts.
The biggest problem most free VPNs have is that they keep and sell user data logs (i. This is how they are able to provide their services for free.
However, there are some VPNs that don't keep logs but are somewhat limited. In our experience, the best free VPNs for Tor are WindScribe, TunnelBear, and ProtonVPN.
Can police track the Tor browser?
Yes. Even though Tor offers online anonymity to some degree, there have been countless instances when legal authorities were able to track down and identify Tor users.
There is however not much to worry about if you don't use the browser for illegal activities. However, Tor users report having their identity leaked, so combining Tor with a VPN is a whole lot more secure and private.
Is Tor more secure than VPN?
No. Tor's network is not as secure as those of reputable VPN servers. The browser hides your IP and can spoof your location, but your data is not as secure as it would be if you use a VPN.
Tor is also more limited in its capacity to unlock regional blocks. This should come as no surprise since it's run by volunteers and available for free.