The Ultimate Fighting Championship (UFC) is a global phenomenon. With that comes a plethora of sites for streaming Fight Nights and special events.
One drawback is that UFC content is spread across too many networks. Moreover, different countries have access to only certain platforms.
That's why we'll look at the top sites for watching UFC, their costs, and the content available. Below, you can also find how to unlock any geo-blocked library with a VPN, so you can pick the platform that suits the most.
5 Best Streaming Sites for UFC in 2022
Whether you want to watch the main PPV events, Fight Nights, or other content, UFC programming can be found on multiple platforms.
Let's lift the veil on the top five, so you know exactly what you're getting.
1. ESPN+
UFC jumped from Fox Sports to ESPN in 2019, making ESPN Plus its US streaming home.
For $9.99 a month, viewers access all flagship UFC programming, including ESPN-exclusive Fight Nights and the main PPV events.
It's also stacked with extras, such as Dana White's Contender Series, UFC Destined, UFC Fight Island: Declassified, and much more.
Subscribers can watch ESPN+ without additional TV packages, though you can purchase it as a bundle with Hulu and Disney+.
It has apps for Android, Mac & iOS, Amazon Fire TV, Roku, Samsung Smart TV, games consoles, and many other devices.
The biggest drawback is that ESPN+ is only available in the United States. So, if you're located elsewhere, you need to use a VPN and US server to unlock the geo-restriction.
2. UFC Fight Pass
UFC's own Fight Pass streaming site is a great option if you don't prioritize watching UFC pay-per-view events live.
Because the company has so many other PPV deals, it can only release them about a month after they originally aired.
However, for diehard combat sports fans, Fight Pass offers an unrivaled amount of content covering MMA, submission-only, kickboxing, boxing, and Thai boxing.
It also includes historical archives of UFC, PRIDE, Invicta FC, Strikeforce, and WEC events.
On the live front, you get streams from various combat sports promotions and original UFC programming unavailable on any other platform.
UFC Fight Pass is available worldwide, except in Brazil, with minor programming differences in certain regions.
If you see something unavailable in your region, a VPN can unblock access to any other county's library.
It's one of the most cost-effective streaming options, at just $9.99/£6.99 a month, with yearly subscription discounts.
You can watch Fight Pass via browser, Apple TV, Xbox One, Amazon Fire TV, Android and iOS devices, Chromecast, Roku, Samsung and LG Smart TV, and many other options.
3. BT Sport
One of the best streaming sites for UFC in the UK is BT Sport. It showcases the main PPV events and smaller Fight Nights, with a sprinkling of analysis programs.
However, it doesn't have any extra documentary or reality show content.
Nonetheless, BT Sport with UFC is currently available for £16 (roughly $18).
If you are outside the UK, you might opt for this over ESPN+ to gain access to British Premier League Soccer, WWE wrestling, and MotoGP. You'll need a good VPN and a UK server.
BT Sport also has AMC, which includes top-flight movies and original TV shows like The Walking Dead.
Its streaming app is available for all common mobile and TV devices and game consoles.
4. DAZN
Sports streaming platform DAZN is taking the world by storm, reaching a value of over £3 billion since its launch in 2015.
It currently carries UFC in five European countries – Austria, Germany, Switzerland, Italy, and Spain.
All but Spain get direct access to live and on-demand UFC content, whereas Spanish users must watch it via the Eurosport stream.
If you commit to a yearly subscription, it costs €24.99 or €29.99 a month.
As well as UFC, European users get local soccer coverage, the Champions League, US sports like the NFL and NBA, WWE, and much more.
DAZN for UFC is not available in the UK or US, but we were able to sign up by connecting to a German VPN server.
The DAZN app is available on all mobile devices, smart TVs, and game consoles, or you can use your preferred web browser.
5. YouTube TV
YouTube TV is a good choice for UFC fans who want a comprehensive TV package all streamed online through YouTube.
It costs $54.99 for the first three months and $64.99 thereafter.
It gives you access to the full live UFC programming through ESPN, as well as certain on-demand shows, such as UFC Main Event.
The downside is it's, once again, geo-blocked, so users outside the US will need to use a VPN to watch.
One way is to sign up for the cheaper $34.99 Spanish plan using a VPN with Mexico as the location. That gives you access to beIN Sports, which carries UFC in other regions.
Of course, as a full TV replacement, YouTube TV also gives you networks like NBC, CNN, TNT, Nickelodeon, and over 100 channels in total.
The best VPN for UFC streaming sites
We recommend ExpressVPN as the best all-around VPN provider for streaming UFC.
It supports 94 countries, covering all regions needed for accessing the various UFC content libraries.
You'll be able to sign up for all the above-mentioned sites and many more via a suitable server with no issues or restrictions.
Furthermore, ExpressVPN's locations are spread across thousands of servers, so you're sure to find a fast and stable connection to stream with no buffering.
Another key benefit of this provider is that it has apps for Windows, Mac, Android, iOS, Apple TV, Roku, Chromecast, Amazon Fire, and countless Smart TVs.
Moreover, you can use ExpressVPN at the router level, meaning any device connected to your network is secured, even if there isn't a dedicated app for it.
You can try it for seven days free of charge, at which time you can opt for a one, six, or 12-month subscription.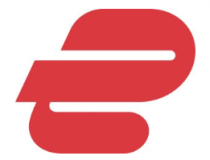 ExpressVPN
You will unlock any geo-blocked sports platform with this premium VPN service, streaming at HD quality.
Wrap Up
Which are the best streaming sites for UFC depend entirely on the content and extra programming you want.
The good news is that ExpressVPN can unlock all platforms and their regional libraries, regardless of your actual location.
It's easy to set up, and you'll be able to enjoy your favorite Fight Nights without buffering and interruptions.