Macbooks are one of the most sophisticated apple products out there. These computers come with basic security features that aren't common among typical computers.
However, as many Macbook Air users do not know, their laptops are just as visible to hackers, as other unprotected computers.
In this article, we look at the best VPN for Apple Macbook air to stay completely anonymous online.
You will find that the basic security features are not exactly a match for the current digital threats including hacking, phishing scams, and tracking.
A VPN for Macbook Air will also help you circumvent geo-blocking and lift up Internet censorship.
Should I use a VPN with my MacBook Air?
You may decide to not use a VPN on your Macbook. Apple Macbook Air offers system integrity facilitated by the Apple silicon for Macbook Airs.
This feature protects the MacOS as it is authorized by Apple. It further reduces the computer's vulnerability to malware and malicious online platforms.
The Macbook Air offers an encrypted storage drive as well, to keep your files safe in the case of a catastrophic event.
Meanwhile, as enticing as these securities are, Apple itself acknowledges that third-party security and privacy apps can leverage their high-end data encryption technologies.
They can contribute to better protect sensitive data on the Apple Macbook Air, all without impacting system operation. These include VPNs as well as antiviruses for MacOS.
This becomes important when you think about the risk you are exposed to when your data packets go live on the web whenever you access the internet.
Here, in-built security features may not be enough to counter-attack or track from prying eyes and a VPN comes as the best alternative to your online security and privacy.
Does Mac have a built-in VPN?
Negative. MacBook Air does not have a built-in VPN. The security that Apple offers is quite commendable, where a VPN tunnel is established between two machines similar to the Windows built-in VPN.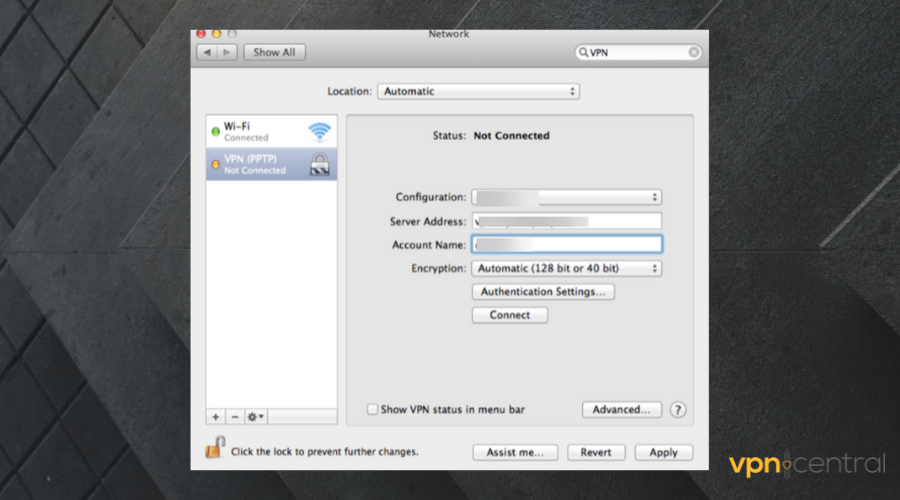 However, a paid VPN for Apple Macbook Air takes security and privacy to another level. The tunnel security on Macbooks is not very reliable and will not last long as you surf the Internet.
Switching from different browsers, and websites and shuffling between streaming, browsing, and gaming will not be protected by the in-built virtual network on the Macbook Air.
That's why we suggest using a third-party VPN with real online privacy protection capacities.
What to look for in the best VPN for Apple MacBook Air
In reality, a paid VPN will do the best and eliminate potential threats while giving you a completely anonymous presence online.
It goes far beyond securing connections and leveraging VPN tunnels between two machines. Some of the most important VPN features to look for include:
🟢 Compatibility with your device and OS
🟢 Unlimited traffic and bandwidth to secure your data all the time
🟢 Powerful encryption algorithms like AES-256-bit
🟢 Large server base to find fast connections anywhere in the world
🟢 Advanced security features like a killswitch and web filtering
A paid VPN will work all-around as you switch between websites, download, upload, and do just about anything online.
What Are The Best VPN To Use With MacBook Air?
We have tested the top VPNs in the market that will be suitable for use on your Macbook Air. These VPNs have various, yet sophisticated features.
1. ExpressVPN – Best VPN for online anonymity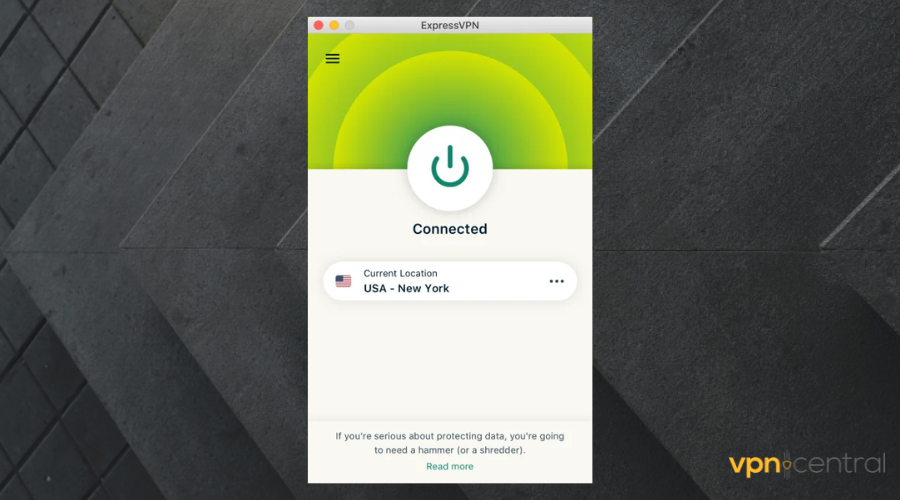 ExpressVPN comes on our list of the best VPN for Macbook Air because we have tested the VPN and concluded it offers diverse security and privacy features to fight against hacking and tracking.
Users of this VPN will not rely only on the basic security of the Apple product but also get more privacy and security when they use a paid ExpressVPN server while accessing the web.
ExpressVPN comes with sophisticated AES 256-bit encryption technology to keep data safe on the Macbook pro. Users can also explore its split tunneling technology to switch websites they wish to protect or not.
Other notable features of ExpressVPN are:
Split tunneling technology
VPN Kill Switch
AES 256-bit Military Grade encryption
Multiple protocols including OpenVPN
Personalized DNS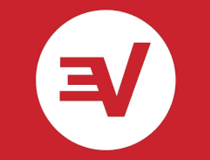 ExpressVPN
Secure your Macbook Air with leading VPN technologies for complete privacy online!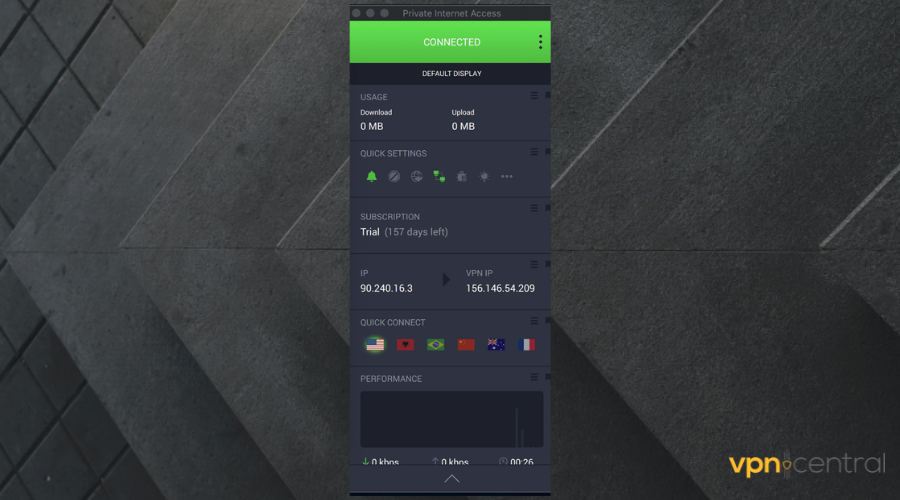 Private Internet Access for MacBook Air takes security and privacy to a new level. Anonymity online cannot be guaranteed by the security perks from Apple.
We have tested third-party apps like PIA, to work efficiently in mitigating data leaks and DDoS attacks.
The VPN requires a subscription fee, after which users will be able to seal and secure their data as they surf, stream or game online.
This VPN is rather lightweight, making it a great option to use on older Mac computers that may not have as much memory space.
Real IP is covered and protected, unlike without a VPN where data packets go live on the web and leave your real IP address vulnerable to hackers, phishing scams, tracking, and even restrictions.
Other notable features to explore are:
VPN Kill Switch
Multi-Hop feature
Split tunneling
DDoS and Leak protection
Standard encryption
Customer support
30,000 Servers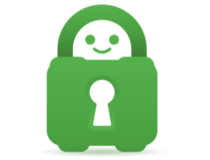 Private Internet Access
Encrypt all traffic with this reliable and foolproof VPN!
3. CyberGhost – Military-grade encryption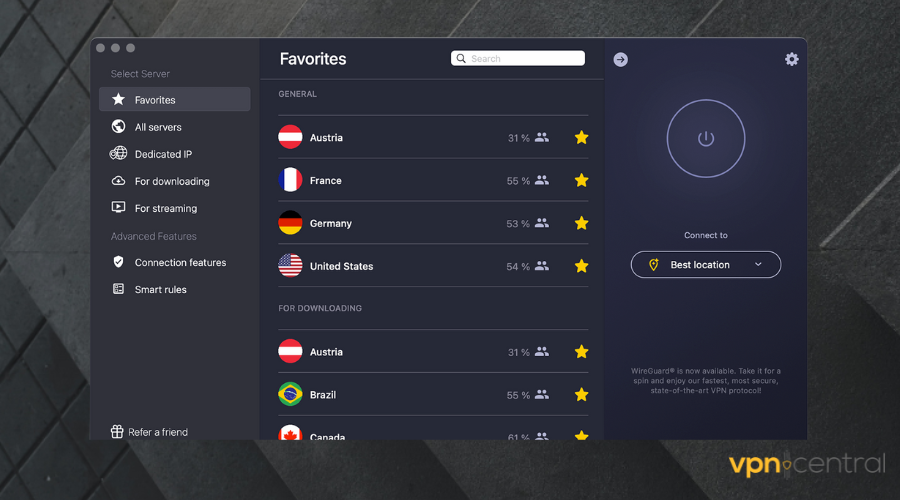 CyberGhost is a reliable VPN to reckon with when seeking complete anonymity online. Like other VPNs we have tested and listed here, CyberGhost requires a subscription fee.
After this, Macbook Air owners can then have access to its diverse security and privacy features.
No worries as you surf, game, or stream online, the VPN secures your Macbook with a military-grade AES 256-bit encryption technology.
Apple's basic security features don't let you bypass prying eyes, especially from Internet Service Providers. This makes it hard to bypass restrictions and simply means your real IP address is exposed and trackable.
CyberGhost will seal all loopholes and put you on the internet in privacy mode as you do anything and everything. It's a good VPN to fix gaming lag, bypass restrictions on streaming platforms, and more.
Other notable features of CyberGhost VPN are:
VPN Kill Switch
High-end encryption technology
Customer support
Thousands of strong servers
Fast, lag-free – suitable for streaming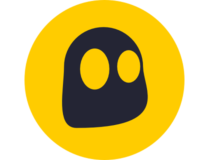 CyberGhost
Use this reputable VPN for fast and secure connections on your MacBook Air!
4. NordVPN – Great CyberSec feature for security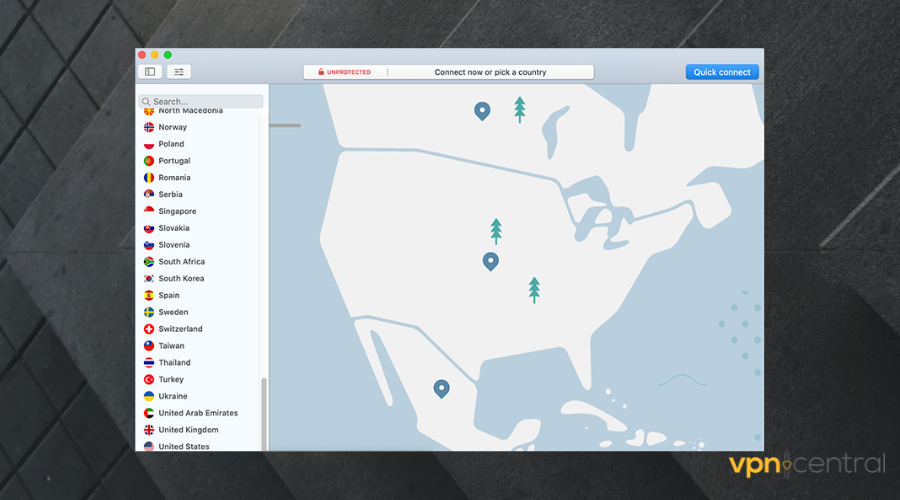 You can navigate sites, stream, and play online games on the Macbook Air without fear of tracking, phishing scams, or hacking if you have a NordVPN activated on your Mac.
It's effective as the VPN offers the Apple MacBook Air an all-around security, in addition to its built-in basic security.
NordVPN requires a subscription, just like others we have tested and researched.
MacBook Air users will not only be able to stay totally anonymous online, but they will also have no interruptions when they activate NordVPN's CyberSec feature which protects against Malware and blocks ads.
There's more, you can explore its VPN kill switch feature to secure your connections even when there is a break in connection.
Other notable features that NordVPN offers for MacBook Air are:
5000+ servers in 60+ countries
Onion over VPN
Strong security and a no-logs policy
IKEV2/IPSec, NordLynx, and OpenVPN VPN protocols
Up to 6 simultaneous connections
AES 256-bit Encryption Technology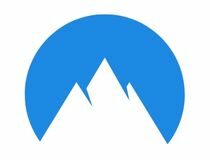 NordVPN
Connect to a secure NordVPN server for unbreakable online privacy.
5. Surfshark VPN– Unlimited simultaneous connections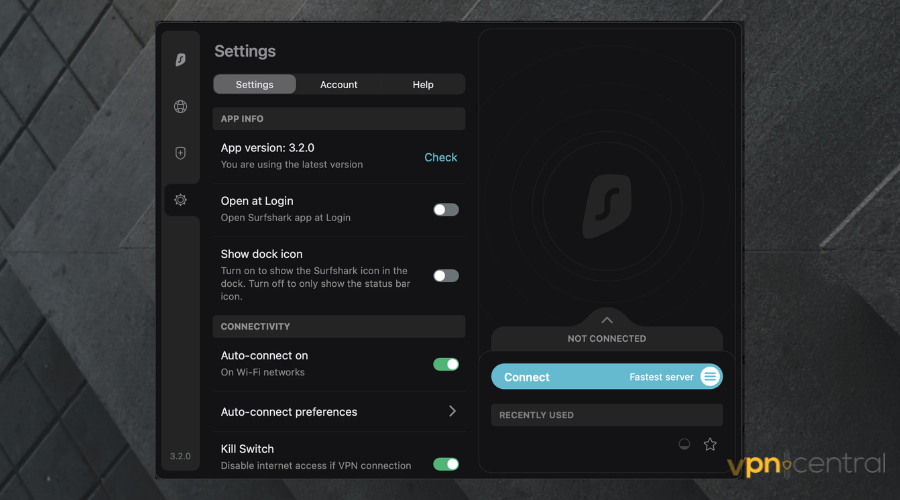 Surfshark VPN offers the Apple MacBook Air users a new level of privacy online. The VPN has the latest encryption technology, which works to secure all activities you carry out on your MacBook online.
You can explore the Split tunneling feature to choose which applications or websites are covered or not.
The Kill Switch will come in handy to seal any loophole when your connection seems unstable and breaks.
Surfshark is subscription based, but its users love that many others can join them in using it.
The VPN has an unlimited simultaneous connection, meaning your Apple MacBook Air and other devices can use it from anywhere and at any time simultaneously.
Other notable features of Surfhsark are:
3200+ optimized servers in 65+ countries
Affordable
SmartDNS, NoBorder mode, ad and malware blocker
Excellent security and a no-logs policy
IKEV2, OpenVPN, and WireGaurd protocols
Unlimited simultaneous connections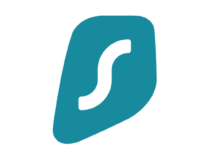 Surfshark
Benefit from military-grade encryption, unlimited connections, and access to thousands of servers!
6. IPVanish – User-friendly VPN with powerful encryption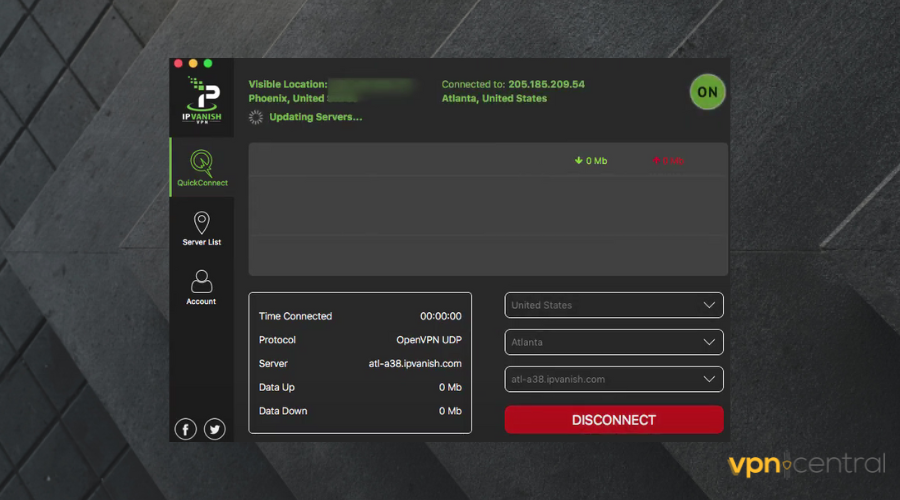 IP Vanish is a fast-growing player in the VPN industry. Using IP Vanish VPN with Apple MacBook Air will keep you anonymous as your surf, stream, and play games online.
IP Vanish is paid, just like other reliable VPNs in this list. More deliverables to explore with the Apple MacBook Air is that you can bypass restrictions, a feature that Apple does not have for the MacBook.
IP Vanish has been tested to be strong in encryption as it uses the latest encryption technology – AES 258-bit encryption. The VPN allows for up to 5 simultaneous connections and offers a no logs policy for improved security.
Other notable features of IP Vanish VPN are:
1900+ high-speed servers in 70+ countries
Strong security with a No-log policy and AES-256 encryption algorithm
Fast Servers suitable for streaming
WireGuard, IKEv2, OpenVPN, L2TP, IPSec, and PPTP VPN protocols.
Unlimited simultaneous connections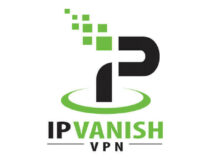 IPVanish
Protect your traffic data and have a clean web experience with this secure VPN client!
7. PrivateVPN – Strict no logs policy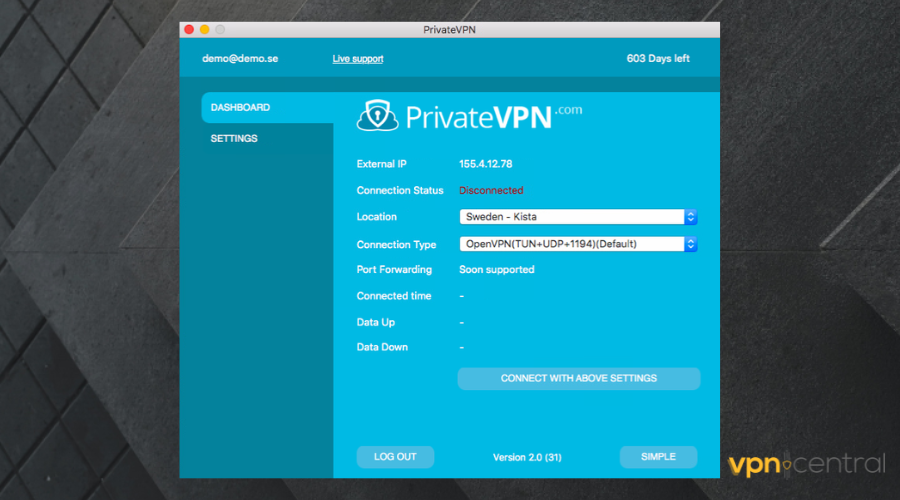 Privacy on your Apple MacBook Air is not debatable when you have a Private VPN connected to a server and running. MacBook security remains unmatchable with third-party privacy and security apps.
With Private VPN, there aren't as many servers to explore as PIA or Nord VPN. However, users can be sure to get fast and lag-free servers across 63 countries worldwide.
No bothering about your real IP address being tracked. The VPN uses a 2048-bit AES-256 algorithm to secure your MacBook Air, provided you connect to a server before going live online.
In this case, the Apple MacBook Air data packets going live on the web would not lead hackers or scammers to you, just as you will also be able to bypass restrictions.
Some other notable features of a Private VPN are:
200+ high-speed servers in 63+ countries
Considerably affordable
Strict No-log policy
AES-256-GCM encryption
Multiple VPN protocols including OpenVPN
Up to 10 simultaneous connections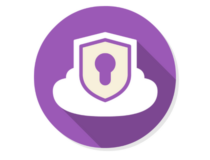 PrivateVPN
Make the most out of your online experience with this highly secure VPN!
Unarguably, using a VPN on your Apple MacBook Air offers an extra layer of security.
Data packets going live on the web will not mean anything to you, since you are protected and ultimately anonymous online.
Let us know which VPN solution you decided to use. For any questions or recommendations, use the comment section.