It can be frustrating to discover that the Bilibili app is not available in your country. That's because it's only accessible in China where it was launched in 2009.
The growing popularity of this video-sharing platform has captivated users worldwide. So, they also want to know how to use it outside China.
This is where a VPN comes in. This cyber security tool encrypts your traffic and conceals your IP address. That way, you can bypass geo-restrictions without detection.
Do you wish to know how to unblock Bilibili even though it's not available in your country? Then, keep reading!
Where is the Bilibili app available?
At present, the Bilibili app is available only in China, where it originated. However, the platform has been making efforts to expand its availability to a global audience.
Until that happens, you won't have access unless you use a VPN. You'll get an error message when trying to use it.
How to install the Bilibili app when it's not available in your country?
Here's a step-by-step guide on how to install the app and bypass the regional block:
Subscribe and download a reputable service like NordVPN.
Install the VPN app on your device.
Connect to an obfuscated server in Hong Kong.
Download the Bilibili app.
Finally, launch the app and use it.
NordVPN stands out as the ideal choice for Bilibili due to its unique features and capabilities.
While it doesn't possess physical servers within China, it supports obfuscated servers. They're designed to counter China's stringent internet censorship policies. They can also conceal VPN traffic from the Great Firewall.
Therefore, you will be able to use the Bilibili app even though it's not available in your country. In addition to this, NordVPN employs AES-256 encryption to scramble your data.
Also, the service offers DNS protection to prevent data leaks and ensure no one notices your presence.
Thanks to its automatic kill switch, you'll stay safe even if your VPN fails. This feature will automatically disconnect you from the internet.
Furthermore, NordVPN servers run at a speed of 10 Gbps. This means you can stream even HD and 4K movies at a faster pace.
Lastly, this VPN offers unlimited bandwidth, which also makes it great for watching videos and other data-heavy tasks.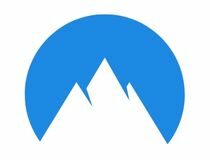 NordVPN
NordVPN is one of the few providers that consistently works in China, thanks to its obfuscated servers.
Summary
So, don't worry if the Bilibili app is not available in your country right now. Despite the geo-restrictions, you can still enjoy its content anywhere with a VPN.
In addition to that, a VPN can hide your digital footprints by encrypting your traffic. Also, it can help reduce buffering while streaming. Have fun and stay safe!