China is well known for its tough internet censorship that effectively denies Chinese residents, tourists, and expats their internet freedom.
If you have visited the country for any period of time, then you will know that this is quite the issue.
China has been practicing its strict online censorship since the dawn of the internet era. While in the country, you can't access internet services such as:
This kind of censorship is implemented through what is called The Great Firewall of China.
The Great Firewall of China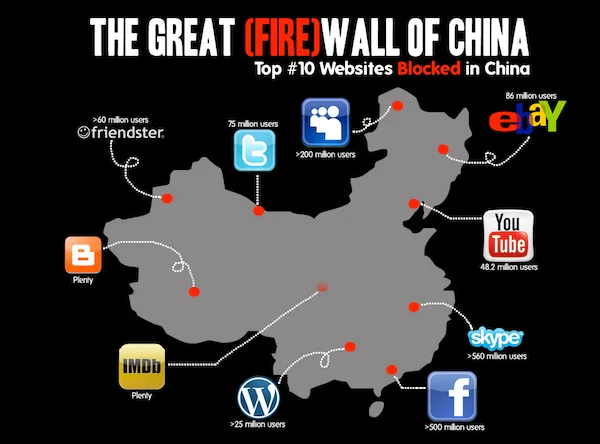 The Great Firewall of China (abbreviated as GFW) is a product of the Golden Shield Project, which started way back in 1997. It is also called the National Public Security Work Informational Project and is a combination of legislative actions and technologies, aimed at regulating Mainland China's Internet.
This program is spearheaded by the country's Communist leadership and telecommunications companies that are compelled to enforce it.
The main aim of the GFW is to block various foreign websites and other internet resources, as well as monitor and control internet usage in China.
The result is a highly monitored internet whereby the social media sites we are used to do not exist in China, as well as Google and other popular resources.
Which sites and services does the GFW block?
The Great Firewall is super good at what it does. It is frequently updated to meet emerging technologies and to block new websites. As of May 2018, over 8000 domains had already been blocked.
There's a huge list of already blocked services, some of which you wouldn't imagine life without. This includes billion-dollar companies like Facebook and Google, which to most Chinese citizens are just some shuttered dark rooms.
For a start, all VPN websites are usually blocked to ensure that there's no easy way out of the censorship in China. You can, therefore, expect not to see this blog post while you are in China, unless you have already subscribed to ExpressVPN.
Apart from VPN websites, here's a list of other blocked websites and internet services:
Facebook.com
Google.com
Gmail.com
Youtube.com
Vimeo.com
Yahoo.com
Wikileaks.com
Twitter.com
Soundcloud.com
Blogspot.com
WordPress.com
Blocked search engines include:
Google
Yahoo Hong Kong
Baidu Japan
Baidu Brazil
Yahoo Taiwan
The number of blocked websites in China continues to grow. To know if a particular site works, you can check this useful tool.
Though the blocking helps boost local companies, it is quite disadvantageous to the average internet user like you and I. We, therefore, have to look for a way of bypassing the GFW, and the only effective method is the use of a VPN.
Bypassing censorship in China with a VPN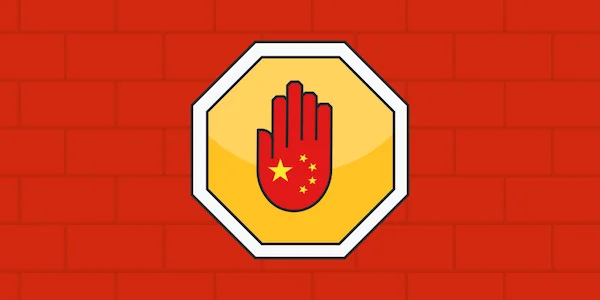 You can use a VPN to circumvent the Great Firewall of China.
Once you connect to a reliable service, the VPN encrypts and tunnels your traffic to a remote server in your selected location. This way, you no longer access the internet through your ISP's filtered connection but through the VPN server instead.
However, the Chinese government works on any loopholes that are meant to evade censorship, and as a result, it has restricted VPN use. The Great Firewall has some improved mechanisms that easily detect VPN traffic and then block it.
This has dealt a big blow to most VPNs that try to offer their service to Chinese residents who are desperate to free their internet.
Therefore, most of the VPN services do not work in China. Only just a few of the best VPNs grant you access to the Internet in China, and ExpressVPN is one of them.
However, this is not to say that there aren't any loopholes. As long as the technology is improving, there'll always be a way out.
A few advanced VPNs like ExpressVPN can now promise to unblock Chinese internet for you, by circumventing the GFW.
Using ExpressVPN to bypass censorship in China
For a VPN to work in China, it has to go the extra mile most VPNs haven't yet. This is what ExpressVPN has done by providing multiple highly-secure protocols for you to choose from.
Since the GFW is designed to block all OpenVPN traffic, ExpressVPN has developed its own solution called Lightway, plus other popular tunnel types like L2TP/IPsec, IKEv2, and more.
Also, it has dedicated servers in Hong Kong, which is arguably the best location to pick if you want to circumvent Chinese online censorship.
Why ExpressVPN over other VPNs?
There are a number of reasons why ExpressVPN is more efficient than other VPNs when it comes to evading censorship in China. Here are just a few:
Servers in Hong Kong
If you would pick a location to base the best VPN for China, it would be Hong Kong. Hong Kong is in South China, but it maintains a separate political and economic system from the mainland.
In terms of internet freedom, the two are worlds apart. Hong Kong has very friendly data retention laws that don't require ISPs to keep user data.
This helps ExpressVPN maintain a very strict zero-log policy, which ensures none of your internet activities are recorded.
The closeness to China also ensures that ExpressVPN always has a team that monitors the performance of ExpressVPN in China. In case of any trouble, its engineers are always ready to work on it.
Super speeds
ExpressVPN has dedicated servers in Hong Kong that ensure speeds and performance are met at any time.
Since speed is always affected by the distance of connection, ExpressVPN will always ensure that you get the best possible speeds.
Is a VPN legal in China?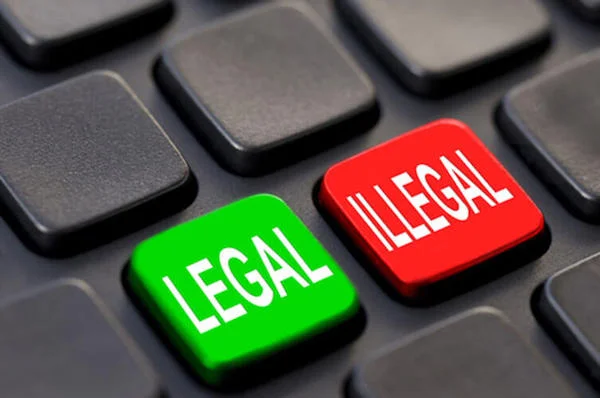 Well, this is the hardest question when it comes to overcoming censorship in China. The only answer you can give confidently is a 'maybe.'
The answer to this question depends on who you are, what you use it for, and even who in the government is asking!
Recently, the Chinese government released a statement that suggested that all VPNs will be banned. They then went ahead and removed all VPN apps from the Chinese Apple Store.
However, as usual, the government used ambiguous language that left a huge room for interpretation.
The language used suggested that the ban only applied to companies and corporations rather than individuals. Businesses with a base in the country can only use "government-approved" VPNs, which are VPNs that can cooperate with the government for any investigation.
On the side of the individuals, it's not really illegal to use a VPN. However, you may face a few hurdles here and there but if you are an expat, you won't face any real problems. If you are just going to China as a tourist, then you don't have to worry about using a VPN.
Related reads:
How to use ExpressVPN to bypass censorship in China
One thing that you should note is that among websites that the Great Firewall blocks, first on the list are VPN websites. This is a measure that is implemented to stop those who want to bypass censorship in China.
It is therefore quite difficult to get ExpressVPN while you are already in the country. However, since you can read this, you can get ExpressVPN.
If you are traveling to or you are going to stay in China, we advise that you set up your VPN before leaving the country.
Below is how you can use ExpressVPN to overcome the Great Firewall of China.
Visit ExpressVPN's website and pick a subscription.
You can then go to the download section, and choose a VPN client depending for your device. ExpressVPN is available for Windows, Mac, Linux, Android, and iOS.
Install the app on your device. This only takes a minute or so.
Log in to the app using your credentials.
Now, connect to a server in Hong Kong (recommended) or anywhere else.
Remember that connecting to any VPN leads to a slight decrease in speeds. To help you get great speeds while in China, ExpressVPN has servers in neighboring Hong Kong, where the VPN is actually registered. With these servers, you will now be able to access fast, and uncensored internet.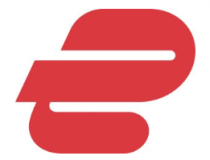 ExpressVPN
Easily bypass the Great Firewall of China with this fast and reliable VPN.
Wrap up
When you are in China, you don't have to accept the restrictions put in place by the Chinese government.
With ExpressVPN you can now bypass censorship in China and unlock the whole potential of the internet!
---