Moving abroad into a new country can be a bit tough but also on the contrary very exciting. Traveling around the world, discovering new places, sharing ideas with new people, and having a taste of different cultures can give your life a whole new look. But you need an expat VPN to make your life shine.
Regardless of your reasons to move into a new country, may it be school reasons, work reasons, relationships, or simply just a need for change it is not possible to completely move on. You will need a VPN to keep in touch with family, and loved ones and also still relish your favorite TV shows, sports, and news sources.
Later we will explain the reason why an expat needs a VPN.
What is an expat?
The term Expat is a reduction of the term expatriate, which is derived from the Latin term expatriatus. In feudal times, an Expatriate is someone who had left his or her home country to go and live elsewhere.
Today, the definition of the word expatriatus still stands; someone who lives in a location different from where they were born or raised up. In general terms, expatriates would be considered to be people residing in a foreign country but with a definitive intention of returning home at a later time.
Nevertheless, recently, increasingly expatriates live in their home countries only to find higher living standards and improved quality of life in foreign countries and for this reason, they might never go back home.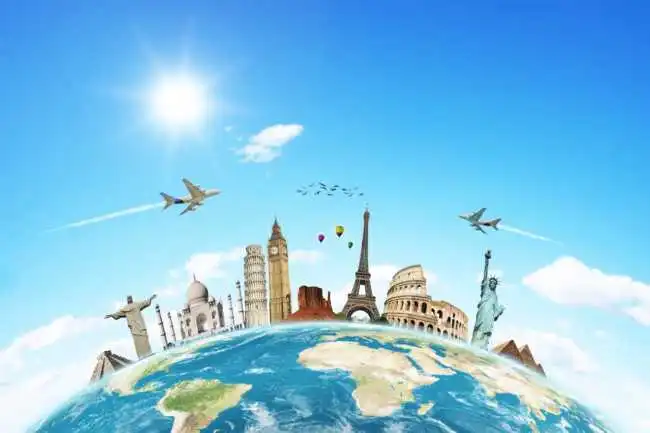 People become expatriates for various reasons. Note that, however, expatriates are treated like an identical group, the group consists of independent individuals. Each and every one of them has their reasons for becoming an expatriate.
Why do expats need digital security?
You might wonder why Expats need a VPN. There are a number of reasons, one of them being watching TV. You are thousands of miles away from home and you may feel the urge or the need to watch your favorite channels from your home country.
A VPN will allow you to do that. You might also wonder why you need a VPN to watch media on the internet. Let's do some explaining. Most streaming media is somehow geo-restricted. This means that the media can only be watched by a device in a specific country.
If you have a VPN you can connect to a server located in your home country. The VPN server will assign you an IP address from there and you will appear like connecting from home. Now the contents of your favorite channel back home are available to you even though you live miles away.
Moreover, there are more wanting reasons for expats to use a VPN.
Expats are very vulnerable to digital security risks. Just the fact of being Expats makes them targets of fraud, hacks, and theft. This raises the necessity of conducting personal or sensitive activities from a remote location.
In this article, we will outline the digital security risks that face Expats and also the benefits of using a VPN to counter those risks.
What are the digital security risks?
Digitization, computers, and the internet have contributed to expatriation similar to industrialization and globalization. Many people don't realize that there are many risks when using the internet.
Digital security risks go up exponentially when using the internet in a remote location, in a third-world country, or when you are trying to remain ordinary. This is a list of risks that Expats face.
Unsecured connections
If you come from a well-established 1st world country, most probably you are used to a kin amount of security when surfing the internet. However, the connections may not be that secure in the country where you live now. You may be exposed to the risk of being monitored, hacked, and losing confidential data. If the country you are in is subject to censorship, then all your activities are logged.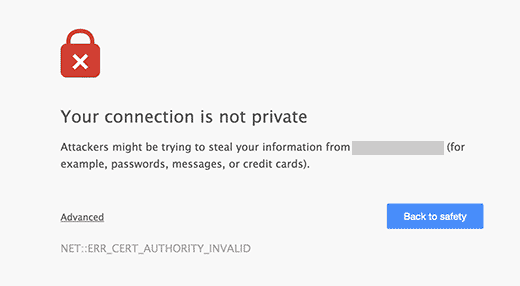 Unreliable network
This is yet another risk of moving to a foreign country. The country you relocate to may not have the necessary infrastructure to provide a reliable network connection.
Leakage
Leakage is also a major problem. Leakage is when your data is lost as it is being shared across the internet. Some apps like Facebook are known for their notorious nature of adding new apps to their platform and whenever this happens there is one more server, another database, and another chance to lose your data.
Hacking
Hacking is very common when using the internet, particularly if you are a rich business person or retiree. Hackers will take advantage of known weaknesses of the local networks to exploit individual Expats.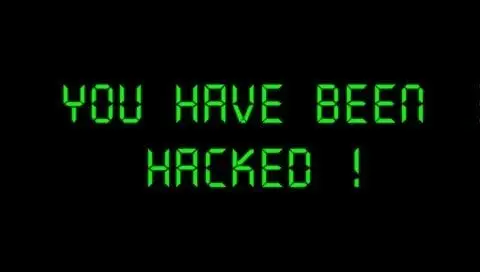 Geo-location restrictions
The geographical limitation is a serious concern. For normal people, geo-location means that you are not able to stream media across the internet. The most popular websites such as Netflix and BBC may be restricted.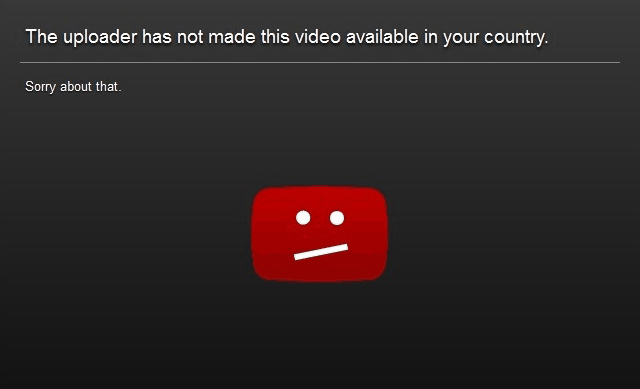 How can I counter the risks: VPN usage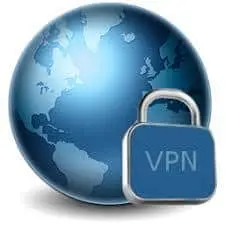 A VPN is a private network that extends across the public network enabling users to share and access data across both as if their computing devices were directly connected to the private network. That creates a secure encrypted connection between a computer and a server operated by a VPN service.
It is created by establishing a virtual point-to-point connection through the use of dedicated connections, virtual tunneling protocols, or traffic encryption.
What are the benefits of using a VPN?
Unlocking geo-restrictions for streaming media. A VPN gives you a new IP address in a country of choice. This means that anyone looking for your IP address will be presented with the IP of the VPN server.
A VPN provides secure network connections across the Expat's local network. The network speed will drop due to the encryption process but if you buy one of the best VPNs you will not notice any difference.
Avoiding censorship, and unlocking social media such as Facebook, Twitter, and YouTube. In some countries such as China all user's activities are logged and filtered (Censorship) and also social media sites are blocked. This can be avoided by the use of a VPN.
An Expat can use a VPN to avoid government intervention. This is similar to avoiding censorship or bypassing blocks placed by the government.
Reducing latency. Latency is another word for slow download speeds. A VPN server has faster speeds therefore improving the speed of your connection.
Avoiding hacking activities. A VPN encrypts all your data making it difficult for hackers to access your data.
It can't be simpler than it is! It doesn't matter how you use the internet as an expat VPN is the way to go, to keep your privacy mitigated as you stay entertained by your favorite TV shows. The cost is affordable so there are no excuses for not acquiring VPN.
What are the best VPNs for expats?
1. NordVPN – perfect for traveling and expats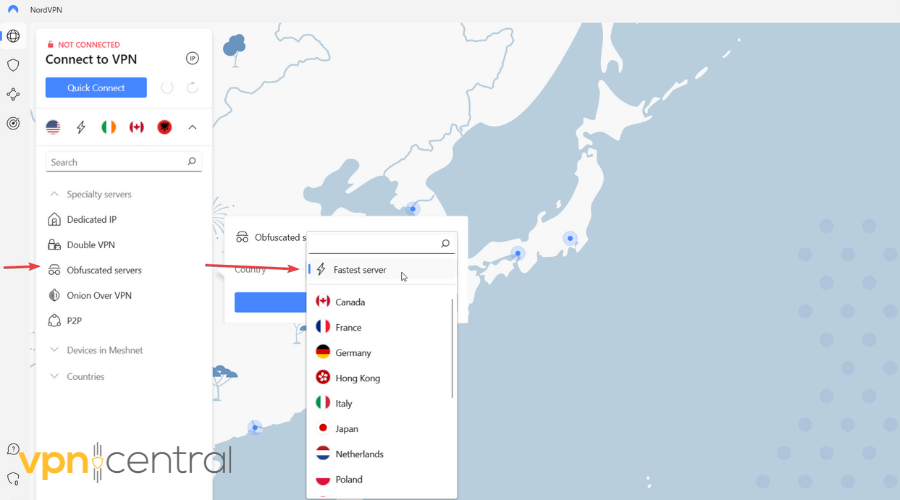 NordVPN is an excellent choice for any Expats looking to secure their online activities and bypass geo-restrictions.
You will be able to access all your accounts from any location, as NordVPN offers a large selection of about 5000+ servers in 59 countries.
It even has a special collection of obfuscated servers which makes it difficult for a third-party website to know even the fact that you're using a VPN.
Another key feature of NordVPN is its focus on security. It encrypts your data traffic with the latest AES-256 encryption, so that all your online activities remain private and secure.
Also, the VPN has a strict no-logs policy, meaning that they don't track or record your online activities.
So, whether you're abroad traveling or an expat, with this VPN you will feel at home.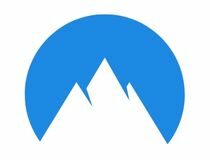 NordVPN
Get unrestricted access and complete data privacy wherever you are by connecting to NordVPN!
2. ExpressVPN – works across all borders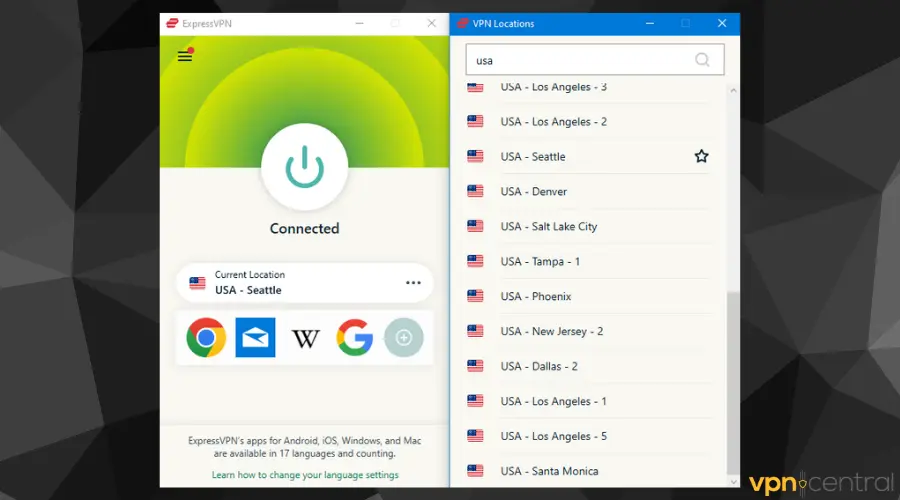 ExpressVPN is a highly recommended VPN for Expats thanks to its comprehensive set of features that ensure privacy, security, and fast internet connections.
The AES 256-bit encryption for all your traffic ensures that all your data transmitted through the VPN is untraceable.
Moreover, with this VPN, you will get access to over 3,000 servers in more than 94 countries including the US and Canada.
That means you can say goodbye to geo-restriction on any media content wherever you are in the world.
It also supports tunneling protocols like OpenVPN, IKEv2, L2TP, and Lightway that further secure your data.
You can add to the benefits of ExpressVPN a kill switch that automatically disconnects the internet if the VPN connection drops.
Lastly, this VPN also gives users a 30-day money-back guarantee on all subscription plans, so you can try it out and see for yourself how it does on PrizePicks.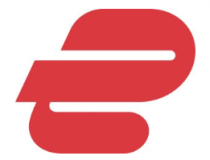 ExpressVPN
Bypass all geo-restrictions and protect your data using ExpessVPN!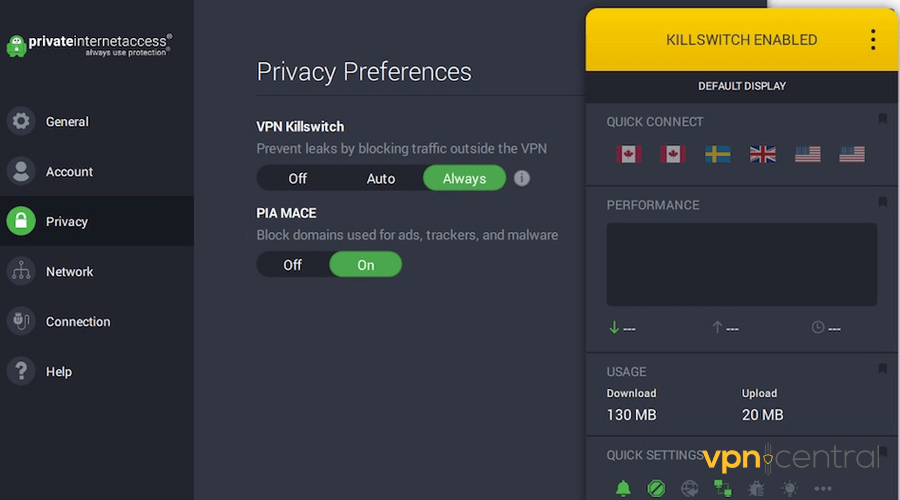 PIA, also known as Private Internet Access VPN, has gained popularity for its vast network of servers but also for its robust security features.
It has about 35,000 servers spread across 84 countries, making it easy for Expats to access content that is not available in their region.
Furthermore, the service uses AES-256 encryption, which is the industry standard algorithm.
With this, you are safe from DDoS attacks, ISPs, and government bans or tracks because it scrambles your traffic, making it untraceable.
PIA offers a free trial, which means you can test the service before committing to any subscription.
It also offers a 30-day money-back guarantee, which means canceling your subscription within 30 days is perfectly feasible if you're not satisfied with the service.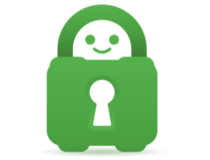 Private Internet Access
Use PIA to secure your connection wherever you have settled down in the world!
4. CyberGhost – very easy to use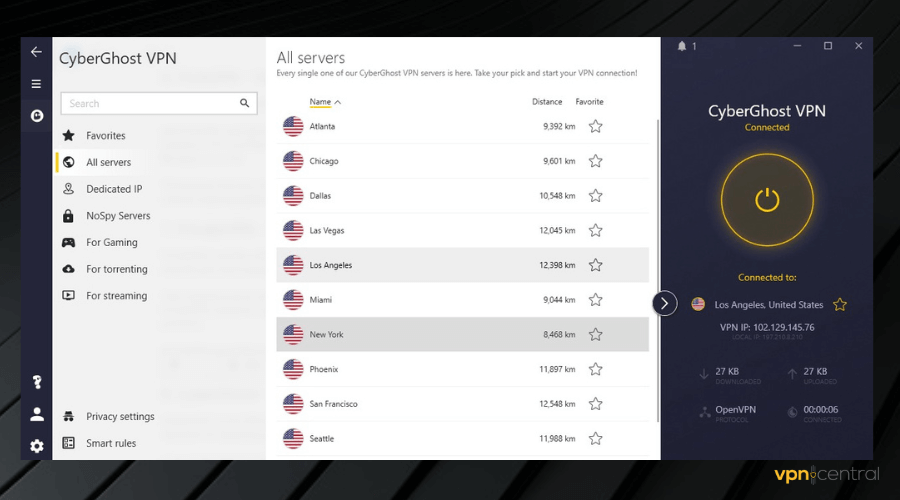 CyberGhost provides the ability to browse the internet securely and anonymously. It is ideal for Expats thanks to its various layers of protection.
Among them, we can mention military-grade encryption, an automatic kill switch, and DNS leak protection.
As with any high-grade VPN we listed above, CyberGhost VPN has a strict no-logs policy, which means that the service does not collect any user data.
Another great feature of CyberGhost is its server coverage which extends to 91 countries. Also, switching from one region to another is a click away.
The intuitive and user-friendly interface of CyberGhost VPN makes it easy even for novices to set up and use the service.
This VPN offers a 45-day money-back guarantee with a complete refund just in case the VPN does not meet your needs.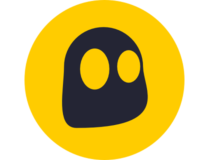 CyberGhost
Connect to CyberGhost to benefit from top-level privacy wherever you decided to live!
5. Surfshark – very accessible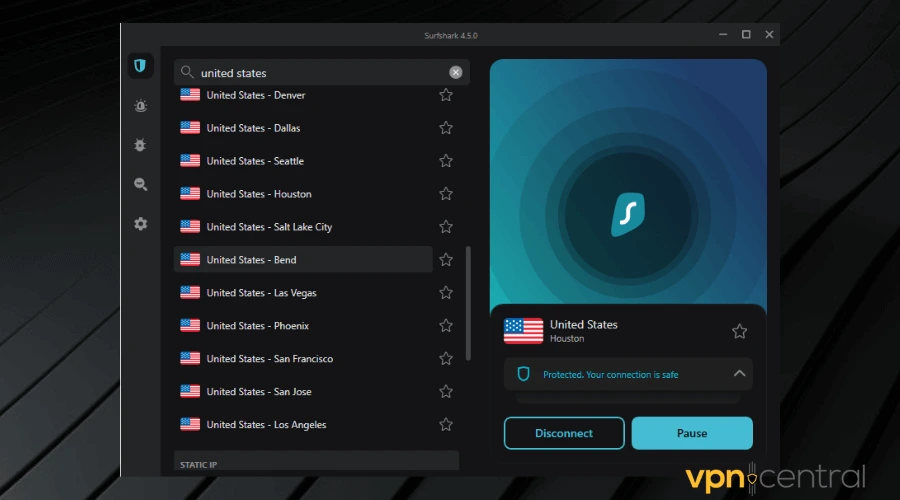 Surfshark is a VPN service that users know for its affordable pricing, a large set of features, and a user-friendly interface that is comprehensive for everyone.
With this VPN, you can be sure you will be able to bypass geographical restrictions and access content from anywhere in the world.
When it comes to security, Surfshark uses strong AES-256-bit encryption protocols to protect your online traffic.
It also has a strict no-logging policy, so it doesn't get any data from you. That means it can't report anything to anybody else.
In terms of coverage, Surfshark's network extends to 100 countries, including the US and Canada.
It is perfect if you're an Expat because it gives you the possibility to choose from a wide range of servers and switch between them until you find the right one for you.
Additionally, the automatic kill switch feature will stop the internet connection if the VPN connection is lost, so your online activities will remain private and secure.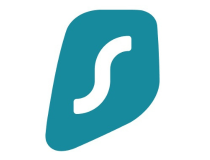 Surfshark
As an Expat, you can really on this VPN to keep your connection safe and anonymous!
This was our selection of the best VPNs for expats and we also hope that we provided all the information you need on this subject.
Don't hesitate to use the comments section below and express your opinion.