Skype is easily becoming one of the most used VOIP for personal and business users.
The tool uses encryption for all types of conversations, be it chats or video calls.
However, there still are some risks. So you need to do your homework to understand how to keep your Skype safe.
That's exactly what we'll do today. So stay tuned as we'll break down the risks of using Skype and what to do about them.
Let's begin.
What are the risks of Skype?
There are still some privacy and security issues that people need to be aware of before they jump on the Skype wagon.
One of the features that people love about Skype is the ability to see all conversations that have taken place on Skype via VOIP and instant messaging.
For many businesses, this can serve as a great record to ensure that employees are only making business-related conversations while at work.
However, this feature can also put a vulnerability on the user.
If you can see everything that has been done, there is nothing to stop a hacker or online criminals from seeing this information as well.
That is why there are security and privacy settings that you can tweak.
These are going to allow you to keep your information from prying eyes and your Skype safe.
Let's get started.
How do I make Skype more secure?
As mentioned, Skype is already pretty safe and gets frequent patches. That said, you should make the most you can to leave no vulnerability behind.
Start off with Skype privacy settings

This should be one of the first things that a person does when utilizing Skype on their mobile or desktop.

This step is to secure your privacy. It can be performed from the Options menu, and then click on the Privacy tab.

1. Open Skype and go to Options.
2. Click on Privacy.
3. From here, you can click to allow only people on your list to call you or send you instant messaging for anyone to contact you.

Through doing this, you can avoid unwanted phone calls via Skype. You can also block any contacts that you do not want to receive any contact from.

When you click on Advanced Settings you can also delete cookies and the like from this place.

Change conversation history settings

One of the best ways to protect your privacy via Skype is to delete the history of what you do while using Skype.

This can seem tedious to do each time.
But there is an option to stop Skype from keeping a history.

Under the Skype Options tab in Advanced Settings simply set the menu Save chat history to Never, and save this.
While you're at it, you can also delete the chat history that has been saved up until this point.

Use a VPN

A Virtual Private Network (VPN) will add an extra layer of encryption over your connection.

This type of tool will reroute all your traffic to the VPN server. It will encrypt it using advanced keys and change your IP address.

With this extra security, it will be very difficult for hackers and snoopers to find a vulnerability and hack into your Skype account.

Not only that, a VPN is a helpful companion for anyone who wants to use Skype in countries where it's not available.


That's because the VPN servers are located all around the world and once you connect, your real IP is hidden and replaced with one from the VPN server's country.

For seamless VoIP on Skype, we recommend trying CyberGhost.

It's one of our top choices for video calling, not only because it's fast and easy to use, but also because it has a huge server network (9, 000+)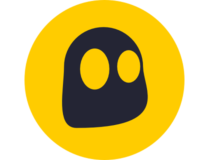 CyberGhost
Make the most out of your Skype experience using this highly secure and fast VPN!
Skype is a great VoIP service that many people use, both for personal and business endedavours.
Like any other service that operates online, it has its vulnerabilities, but if you're careful and apply these simple tricks, you'll protect your data and keep your Skype account safe.