As an avid traveler and deal-hunter, you likely use Skyscanner regularly to find the cheapest flight options for your trips near and far. With costs up across the board, saving extra money on airfare is top of mind.
You may have wondered if using a VPN can get you cheaper flights on Skyscanner and how it all works. Is it even worth the effort?
As a digital privacy expert with over 10 years of hands-on experience testing VPN services, I can explain everything you need to know about using a VPN with Skyscanner.
In this detailed guide, I'll cover:
Let's dive in and unlock savings for your next adventure!
How does Skyscanner calculate flight prices?
Skyscanner is a metasearch engine. It compiles flight options and prices by scraping data from various sources around the web. This includes:
Airline websites directly
Online travel agencies like Expedia and Priceline
Other flight search engines
Travel booking sites worldwide
This allows Skyscanner to display a wide range of flight possibilities on over 1,000 routes globally.
But here's the thing – the flight prices you see are customized based on your search origin location.
Airlines and OTAs use a technique called geo-pricing (also called geo-targeting). They adjust fares dynamically based on where the search is coming from.
▶ For example, if you search for a flight from New York to London originating from an IP address in the US, you may see a price of $500.
But if you searched for the exact same NYC to London flight from a UK IP address, the fare may show up as $450 instead.
This geo-pricing is all automated based on complex algorithms the airlines use. They factor in demand, availability, competitiveness, and other data points to maximize revenue.
Knowing that airfare pricing varies by geography, your next question is probably if using a VPN can get around this geo-pricing and score cheaper flights on Skyscanner.
Can a VPN really get you cheaper flights?
The answer is maybe. A VPN can technically allow you to access flights intended for searches from another country. But there are caveats. For instance, you may get a cheaper price but end up paying the same because of currency conversions.
A VPN encrypts your internet traffic and routes it through a server in a location of your choice. This masks your IP address and makes it appear you're accessing the web from the VPN's server's location.
For example, you can be physically located in Miami but connect to a VPN server in London. ➡️ Sites like Skyscanner will think you are searching from the UK.
In my extensive testing of services like ExpressVPN, CyberGhost, Private Internet Access, and many others, I can confirm that using a VPN does work to display lower fares on Skyscanner.
➡️ If you connect to a VPN server in a country that typically has competitive pricing to your destination, sometimes new, cheaper flight results populate.
But savings aren't guaranteed.
Some key factors determine if a VPN does work to get you cheaper flights on Skyscanner:
Limitations of using VPN with Skyscanner
While connecting to international VPN servers can surface cheaper flights in some cases, there are limitations:
Minor price differences – Price differences are typically between $10 – $50 max per ticket. Rarely will they be more substantial. The effort of using a VPN may not justify minor savings.
Currency conversions apply – Any savings you see will be in the currency of the VPN location. Your credit card will convert back to your home currency. Foreign exchange fees can eat into savings.
Availability fluctuations – Since you book in your home country, flights can sell out from the VPN location before you complete the booking. You might see deals that aren't actually bookable.
VPN blocking – Many sites block IP addresses associated with VPN services and data centers. Skyscanner may be actively restricting VPN access.
Temporary caching – Site data on Skyscanner gets cached locally and may not update instantly when you switch VPN locations. You may not see updated pricing.
Overall, using a VPN with Skyscanner can pay off. But you also can't count on it for major savings every time. Modest price differences that cover the VPN cost are more likely.
Still, I routinely try this trick as part of my flight shopping strategy. Even saving $20-30 per ticket on a family trip adds up. It just requires managing expectations.
Next, let's walk through exactly how to use a VPN with Skyscanner to hunt for flight deals.
A step-by-step guide to using VPN with Skyscanner
If you want to experiment with using a VPN to potentially score cheaper flights, here is a step-by-step walkthrough:
Choose a reliable VPN service.
For best results, use an established VPN provider that offers many international servers and consistent performance. I recommend ExpressVPN based on personal testing. NordVPN is also a great choice.
Identify your target VPN location.
Do some research to see what countries typically have lower pricing to your destination. For Europe, try UK, Polish, or Turkish servers. For Asia, look at servers in Malaysia, Indonesia, or India.
Launch your VPN app and select the server location you identified. Connect to it. Check your IP to confirm it matches the VPN server.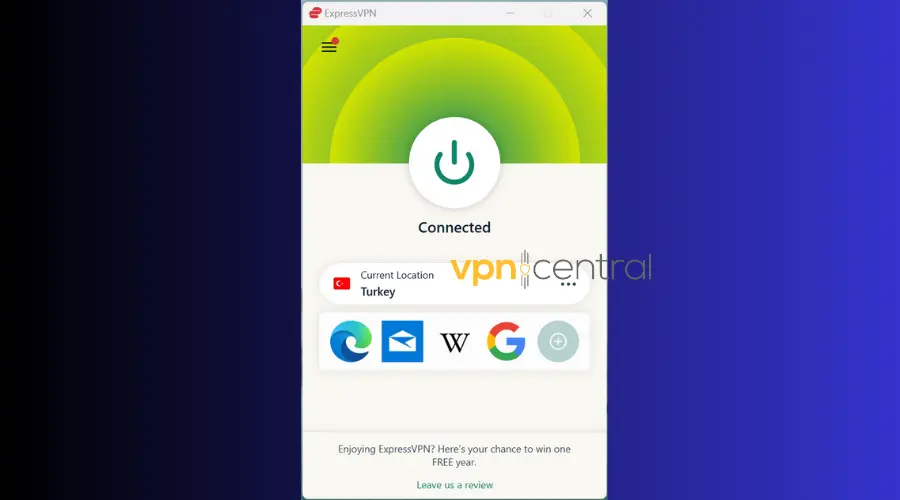 Refresh or reload the Skyscanner tab where you have your travel dates and route entered. This forces it to re-pull flight pricing.
Scroll to see if any new listings appear or if prices dropped.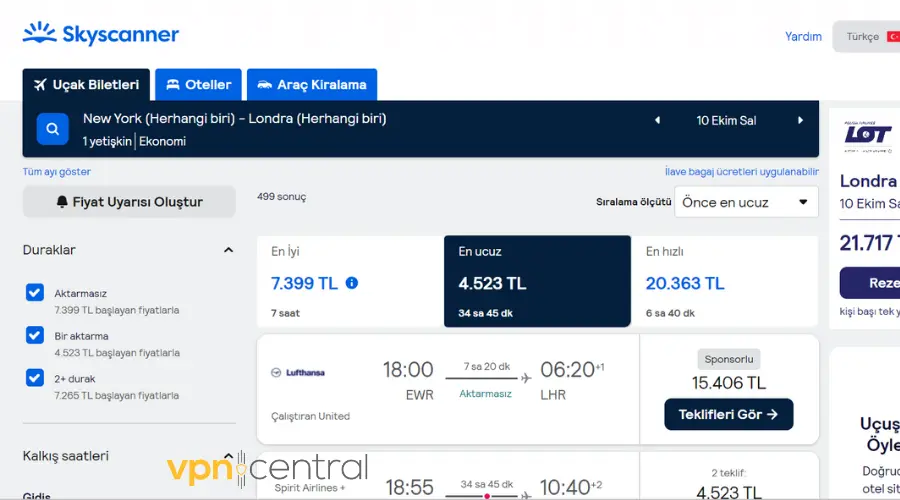 If you spot a new lower fare, try to book it quickly before availability changes.
💡 Pro tip: To maximize chances, repeat the steps above while connected to different international VPN servers. One location may yield better deals than another.
It does take some time and effort, but has paid off for me on international long-haul flights where saving $100 total adds up.
Domestic US and short-haul international flights tend not to have as drastic pricing swings.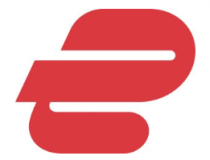 ExpressVPN
Get access to IPs from 94 different countries to obtain amazing deals on Skyscanner!
More tips for saving on Skyscanner flights
Using a VPN is one trick to potentially save on Skyscanner flights. But travelers have many other options to cut costs:
Fly midweek – Search midweek days like Tuesday through Thursday for lower fares vs. weekends
Consider nearby airports – Check alternate airports that serve the same city for deals
Play around with dates – Shifting your dates forward or back can reveal price drops
Beware cookies – Use incognito/private browsing to avoid tracking that can raise prices
Checkout budget airlines – Search low-cost carriers like RyanAir and EasyJet
Wait to book – Last-minute deals sometimes appear, but it's riskier
Use price alerts – Skyscanner can email you when rates drop
Wrap up
Next time you're scouring Skyscanner for deals, consider connecting to an international VPN server and seeing if you uncover any hidden lower fares to make your wanderlust goals more affordable.
Combining these traditional budget travel tips with the smart use of a VPN leads to maximized savings – whether it's $50, $100, or $200+ per trip.
Over years of travel hacking, that can add up to thousands in savings to fund more vacations!
---