Cleartrip is an India-based online travel company. You can use it to book flights, train tickets, hotel reservations, and all sorts of activities in India and countries in the Middle East.
It's a popular option for businesses, as it offers exclusive corporate fares and flexibility benefits when traveling for work.
However, the platform is restricted in regions like the EU and the UK. So, if you try to access it from outside its coverage area, you'll receive an error message saying that Cleartrip is not accessible in your region error.
So, what do you do if you still want to make your reservations?
Luckily, you can still access the website from any location and plan your trip without trouble.
Here's how to do it:
Where is Cleartrip available?
Cleartrip is available in all countries apart from the EU and UK. If you try visiting the website from any of these locations, you'll find your access denied.
Therefore, if you live in any of these regions, and you want to make reservations through Cleartrip, you won't be able to do so.
Users from Asia and other parts of the world outside of the EU and UK should have no trouble visiting the website and booking their trips.
If, for some reason, you're unable to do so, the fix we'll suggest in this post should work as well.
Why do you see this error: Cleartrip is not accessible in your region?
The service doesn't work in these countries due to the General Data Protection Regulation (GDPR.) It's an important part of EU privacy and human rigts laws.
Its main goal is to give individuals more control over their sensitive information and make it easier for international businesses to operate legally.
Since they deal with personal data, websites such as Cleartrip are unavailable in the EU and UK. Many countries, such as South Africa and Chile, have copied the system, but this particular service is available in all of them.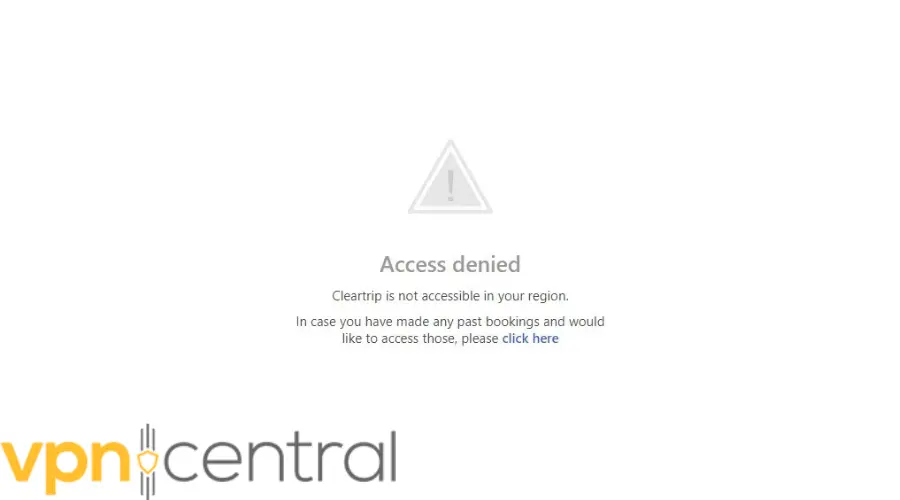 The only way to successfully plan your trip through Cleartrip from the EU or UK is to find alternative ways for accessing the website. You can do this by using a VPN to change your location and mask your real IP address.
If you connect to a VPN server in India, for example, you'll be able to visit the site and sign up. Then, you can book your hotel or buy plane tickets without trouble.
Here's how to unblock Cleartrip with a VPN:
With a VPN, you can jump onto a server in any country where Cleartrip is available and obtain an IP address from it. Then, you can make your reservations in just a few clicks.
When choosing a VPN provider, you want to look for one with servers in countries Cleartrip operates in.
Surfshark is a great option, as it has servers in places like India, Thailand, and Sri Lanka. You can use any of these locations to eliminate the Cleartrip is not accessible in your region error.
On top of that, it's one of the most secure services on the market, and allows unlimited device connections. Surfshark is also known for offering excellent customer support and a 30-day money-back guarantee.
Here's how to set it up and make your reservations on Cleartrip:
Visit Surfshark's website and pick a plan that best suits your needs.




Download the relevant app for your device and install it.




Log into your account using the credentials you signed up with.




Connect to a server in India or another country where Cleartrip is available.




Book your reservations.



Regardless of which device you're using, the process is the same. Surfshark has dedicated apps for Windows, macOS, Linux, Android, and iOS.
With this easy Cleartrip VPN trick, you'll be able to plan your entire trip and pay for the services you need. Later, if you want to make changes to your booking or double-check information, use Surfshark to visit the Cleartrip website again.
Just make sure you pick a location outside of the EU and UK. If you connect to a VPN server in one of these countries, you'll still see the same error when entering the website.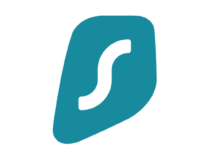 Surfshark
Access Cleartrip from anywhere with this fast and secure VPN service.
Wrap up
Now you know what to do if you receive the Cleartrip is not accessible in your region error when visiting the website. Whether you're booking a regular or business trip, you'll be able to do so without trouble.
For services that aren't available in all regions, changing your virtual location with a VPN is always a surefire way to unlock them.
---