TikTok is a popular video-sharing app enjoyed by millions of users from all over the world, which can be accessed through web browsers and mobile apps.
Unfortunately, TikTok faces some controversy and is not available in just about any region.
On the bright side, you can use a VPN to unblock TikTok and access it from anywhere you are.
However, due to various reasons, some users report that they can't access TikTok while using a VPN.
If you find yourself in the situation depicted above, of being unable to access TikTok with a VPN, this guide is definitely for you.
Why TikTok doesn't work with VPN?
You can encounter issues with your TikTok account when using a VPN due to a number of reasons. Those can be regarding the VPN setup or your server connection.
To give you a better idea, these are the main reasons why TikTok is not working using the VPN:
➡️ The VPN server you're connected to is restricted
➡️ Your VPN is not properly set up
➡️ The VPN is connected to Indian servers which are banned by TikTok
➡️ Using a free VPN can be rapidly detected and blocked by the social platform
In addition, users reported that Surfshark isn't working with TikTok because it doesn't help you properly bypass content regulations.
How can I fix TikTok not working with VPN?
1. Switch servers
One of the most common reasons why geo-restricted services such as TikTok don't work with VPNs is picking the wrong server.
It's not unheard that novice VPN users launch the VPN and connect to the server recommended by the app.
Oftentimes, the VPN picks the server that's closest to you, which could mean the very same country you're currently in.
If TikTok is restricted in your country, to begin with, guess what happens when you choose a server in the same restricted location?
That's right, TikTok will still be unavailable to you, even though you're using a VPN.
Just switch to a server where you know for a fact that TikTok is available and everything should be a-ok.
Why does TikTok not work with VPN in India?
You should be aware that TikTok is not working with VPN in India due to government restrictions on the Chinese app.
More exactly, the Indian regulations banned the use of TikTok in the country, and residents are not allowed to use TikTok.
2. Avoid free VPN services
Although free stuff is quite appealing (we get it), using a free VPN is not guaranteed to work with geo-restricted services.
In fact, most free VPN servers are so overcrowded that they almost immediately get detected and blocked by TikTok.
That also applies to free proxy servers, Tor, and smart DNS services that won't cost you a dime.
Aside from not being able to bypass geo-restrictions, these services are also risky since they can leak your private data.
Instead of using a free VPN, you should try installing a premium one, such as Private Internet Access (PIA).
PIA has the largest network of servers at the time being, counting more than 29,000 servers worldwide.
More so, it features top-notch privacy and connection security features that will keep your online identity safe.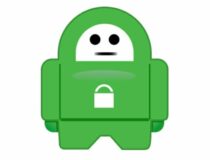 Private Internet Access
Use this hyper-fast VPN software that ensures you speedy servers and no censorship on TikTok.
SmartDNS is another great way to access TikTok if it's not working with VPN.
Mainly because SmartDNS is not a VPN, and doesn't encrypt your traffic in any way, which also makes it faster.
The way this service works is by replacing your ISP-assigned DNS with its private one, so it appears that you're someplace else.
It also strips your requests of all location-revealing data, thus reducing the chance that your real location is revealed.
However, you should practice caution, as this method offers absolutely no privacy protection.
On the other hand, if you don't really care about privacy and just want to access it, SmartDNS may be even better than a VPN for you.
4. Use an obfuscation-ready VPN
Obfuscation is an awesome VPN feature that masks VPN traffic and makes it appear as regular traffic.
That way, you can easily avoid various services such as TikTok that try to detect VPN traffic and restrict it.
Unfortunately, not all VPN services benefit from obfuscation features but don't worry.
We've prepared a list of obfuscation-friendly VPNs below, so feel free to choose the most desirable option from it.
5. Flush your DNS
Cached data build-ups on your PC can make it impossible for you to access certain services without an issue, and DNS is a fine example of such data.
That's exactly why you should clear cached data every now and then, so you can avoid compatibility issues between TikTok and your VPN.
The process of clearing DNS data is called flushing, and although it sounds somewhat alien, it's not too complicated.
When it comes to DNS settings on Windows 10, here's how you can flush DNS in no time:
Launch CMD with Administrator rights
Type the following commands, one at a time:

ipconfig /flushdns
ipconfig /registerdns
ipconfig /release
ipconfig /renew
netsh winsock reset

Restart your computer
Once your PC boots back to life, launch the VPN and try to access TikTok once more.
Furthermore, you can try changing your default DNS to public DNS, as you might see an increase in speed and fewer restrictions after doing so.
6. Change your VPN protocol
Each VPN has its own set of supported protocols and ports. However, it's worth mentioning that each protocol has its ups and downs.
We recommend you switch protocols and try different ports by modifying your VPN settings. For example, if you were previously using OpenVPN through TCP, try switching to OpenVPN through UDP or even WireGuard.
Don't worry, if you notice that one protocol renders your Internet connection useless, you can easily switch back to the previous one.
Considering that there's no way of knowing which protocols/ports is TikTok actively restricting, you should experiment with the settings until you (hopefully) find a configuration that works.
7. Clear your cookies and browser cache
As we've mentioned before, cached data can be bad for your system. Therefore, getting rid of it every now and then can be greatly beneficial.
With that in mind, open your web browser's settings screen and clear all cached data and cookies.
Once you do that, re-launch the browser, and try accessing TikTok using a VPN once more.
Additionally, you could try using a different browser, which may yield different results.
Last, but not least, try using incognito mode. This mode doesn't cache data and doesn't load any extensions, either.
How can I unblock TikTok in India?
It's possible to bypass TikTok geo-blocking in India using the right VPN software with undetectable servers and a fast connection.
Additionally, you should look for VPN tools with a censorship shield that can offer your free access to restricted content on TikTik.
Which free VPN works for TikTok?
Theoretically, you can use free VPN software to unblock the TikTok platform in your region using secure servers that can bypass government limitations.
Hence, you can use specific VPNs that work for TikTok and these are the following:
Hotspot Shield VPN
iTopVPN
TunnelBear VPN
All things considered, if you notice that TikTok doesn't work with your VPN, there are some ways you could fix it.
We suggest you try all of the fixes in our guide one by one, and don't skip either one of them.
Remember, the ones you skip could be the very ones that could make TikTok work with your VPN once more.