TikTok has lured many users since its initial release as it provides a premium environment for sharing and discovering short videos.
However, the platform is undergoing massive pressure due to its shady privacy and data collection policies, especially in the United States.
TikTok VPN for iOS devices could be useful if you are either a U.S. resident who is concerned about this or located in a country that has already banned TikTok.
With a reliable VPN, you may bypass any restrictions imposed by your country or the government where the app is hosted.
On top of that, a premium VPN will protect your data, provide safe browsing, block online threats, etc.
In this article, we will review the best TikTok VPNs for iOS devices and instruct you on how to use them.
Which are the best TikTok VPNs iOS devices?
Given the circumstances, if you're looking for the best VPNs for iOS devices to secure your data on TikTok and avoid facing potential geo-restrictions, check out our list below.
1. NordVPN – Most robust privacy features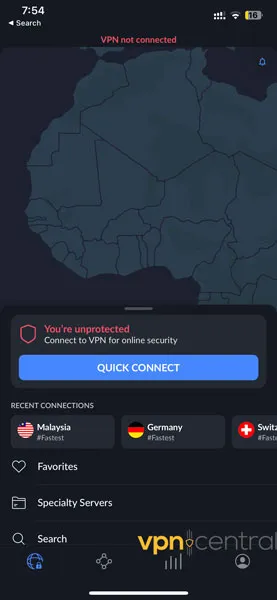 NordVPN is a premium provider that offers superior privacy features to ensure no faulty policies can take advantage of your data.
Most importantly, NordVPN offers more than 5,500 ultra-fast servers in 60 countries.
So, if TikTok is banned, you can hide your IP, bypass the geo-restriction and access the platform virtually from another location.
NordVPN encryption protocols include OpenVPN (UDP/TCP), IKEv2/IPsec, and WireGuard (NordLynx), which can all grant optimal security capabilities.
These encryption protocols will protect you from questionable website and app policies, including those surrounding TikTok.
Not to mention that NordVPN has a strict no-log policy. This feature ensures that the VPN provider doesn't store any of your data.
So, we can conclude that your information will be entirely secure from anyone, including your ISP and VPN provider, thanks to these combinations of features.
And finally, the platform provides Obfuscation Mode that disguises the fact that you're connected to a VPN server and prevents getting banned on websites like Netflix, Hulu, and Amazon.
What NordVPN offers:
Exceptional performance and speed
+5,500 location servers in 60 countries
User-friendly app for iOS devices and other major operating systems
Excellent 24/7 customer support
30-day money-back guarantee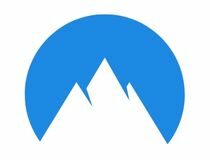 NordVPN
Bypass TikTok's geo-blocks on iOS devices by masking your location.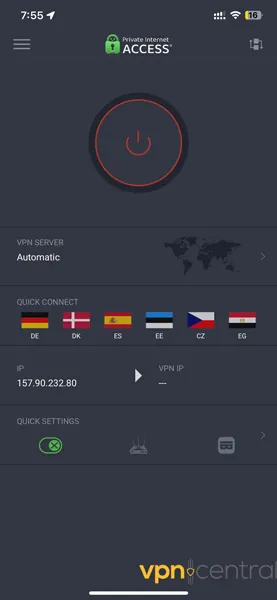 Private Internet Access (PIA) is another competitive VPN provider that offers well-established and trusted services.
Over the years, the company has boosted its servers and introduced even more robust configurable functions and unique features.
This reliable VPN brings many premium security measures, including OpenVPN and WireGuard protocols, that successfully secure your data.
So, you won't have to worry about rogue websites and apps stealing data from your devices.
Additionally, the company offers a No-Log Policy that restricts anyone, including TikTok, from tracking your browsing history and network traffic.
And finally, PIA delivers location servers in 84 countries that conveniently bypass geo-blocks implemented by platforms like Hulu or Netflix and of course allow you to access TikTok from anywhere.
So, if TikTok is restricted in your country or you're concerned that it will get banned, you can access it using PIA.
What PIA offers:
High-speed connection speeds
Strict no-log policy
Cutting-edge security features
Location servers in 84 countries
Adequate 24/7 live support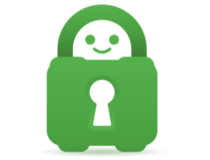 Private Internet Access
Don't leave TikTok even if it gets banned; use PIA enjoy it on your iOS device.
3. ExpressVPN – Fastest server locations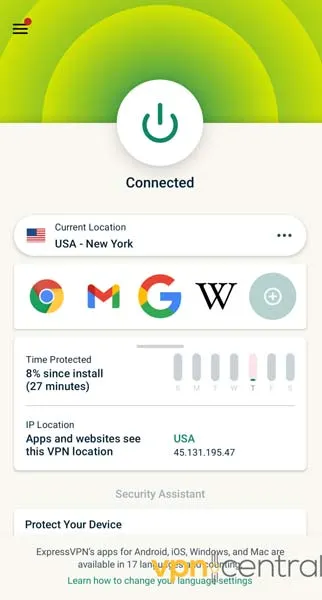 ExpressVPN is a great provider, globally loved for its advanced features and technology, making you needless of any other TikTok VPN iOS software.
The platform offers strong encryption and privacy features and doesn't participate in information-sharing agreements.
ExpressVPN uses AES-256-CBC encryption and has several protocols, including Lightway, OpenVPN, and L2TP, to balance speed and reliability.
With these safeguards in place, you may use apps and websites like TikTok without fear of being tracked or exposed to data leaks.
Additionally, the provider offers access to 160 server locations in 94 countries that helps you reconnect to TikTok in case it gets banned.
What ExpressVPN offers:
Excellent performance and speed
160 server locations in 94 countries
Exclusive apps for most operating systems
Superb 24/7 customer support
30-day money-back guarantee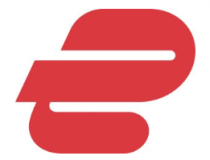 ExpressVPN
Make use of a broad variety of global locations to change your IP for secure access on TikTok.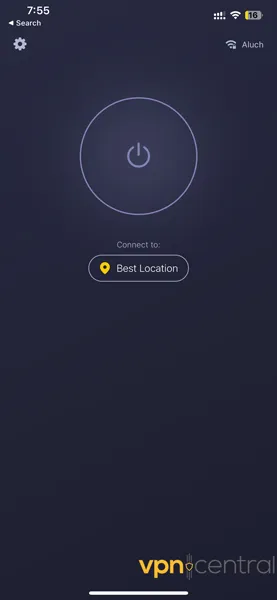 CyberGhost VPN is another excellent choice that provides robust data security capabilities to avoid compromising your privacy on TikTok.
The software offers several encryption protocols, including WireGuard, OpenVPN, L2TP/ IPSec, IKEv2/ IPSec, and PPTP.
The U.S. government has expressed concern that the TikTok app may misuse user data, but with these measures, you'll be safe.
Additionally, CyberGhost VPN offers a No- log policy that guarantees they won't record your online activities.
Moreover, there are more than 9700 servers across 91 countries, which gives you the edge over the services that implement geo-blocking.
So, you won't have to worry about switching to another app if your country bans TikTok.
More importantly, because CyberGhost VPN is available on iOS and all the other major platforms.
And Finally, CyberGhost VPN offers an advanced Kill Switch feature that prevents your data from accidentally leaking to the web.
What CyberGhost VPN offers:
Premium security features
Good connection speeds
+9700 servers in 91 countries
Excellent 24/7 customer support
45-day money-back guarantee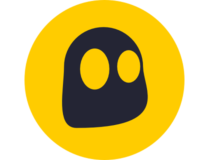 CyberGhost VPN
Bypass geo-blocks and stay secure, while using apps and browsing the web.
5. Surfshark – Unlimited simultaneous connections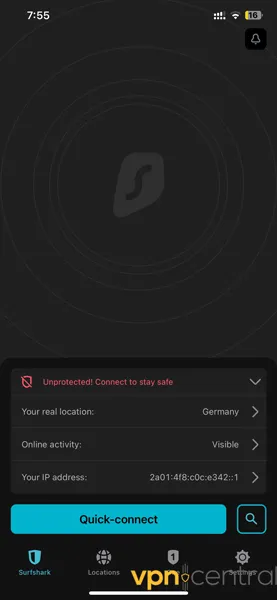 Surfshark is another premium VPN provider that allows unlimited simultaneous connections, which makes it one of the most affordable choices on the list.
The provider brings plenty of security features and advanced encryption protocols to ensure you won't lose any data to faulty user policies.
Surfshark utilizes WireGuard, OpenVPN, and IKEv2 to securely tunnel your traffic through the servers and stop TikTok from misusing your data.
With the TikTok app under fire for questionable policies, these safety features will ensure the security of your information if the allegations are accurate.
Additionally, with over 3200 servers in 100 countries, you can conveniently bypass geo-blocked websites.
In addition to protecting your online activity from your ISP and prying eyes, Surfshark VPN also offers a No-log policy.
So, you are the only one who can see what you do online; not even your VPN service provider can see your activity.
And finally, Surfshark has an outstanding GPS Spoofing feature that matches your GPS location to the selected VPN server so no one can track you.
What Surfshark offers:
Fast and secure connections
+3200 servers in 100 countries
Superb GPS spoofing
Unlimited simultaneous connections
30-day money-back guarantee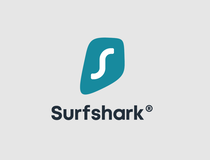 Surfshark
Keep your personal data safe from prying eyes with reliable VPN protocols.
How to use a VPN to access TikTok if it's banned?
If TikTok gets banned, you can always use a VPN to disguise your IP address and enjoy the platform using a virtual location.
Although it sounds highly technical, using a VPN to access restricted content is relatively easy.
Here's how to use VPN to unblock TikTok on iOS:
Pick a reputable VPN service provider.


We'll use NordVPN because it's our top pick for TikTok.

Find and open the App Store on your iOS device.

Navigate to the Search tab, enter NordVPN into the search bar, and Download the app.

Launch NordVPN after the installation completes.

 Hit SIGN UP and follow the Nord instructions to create an account and subscribe to a plan.

Once logged in, select the desired location under BROWSE COUNTRIES.

Confirm the VPN Configurations by choosing Allow.

You should now see a Connected to (country) message above the map, confirming the active VPN connection.
Finally, consider contacting your VPN provider if you encounter any difficulties during the steps above.
Can you get shadowbanned on TikTok for using a VPN?
There is currently no evidence, and sufficient user reports that TikTok shadowbans those using VPNs.
Only a few users on Reddit posts have reported getting fewer views since starting to use a VPN on TikTok, while others appear to be doing just fine.
Regardless, if you opt for a premium provider, you can utilize the best encryption protocols, obfuscated servers, etc., and ensure no one can tell whether you're using a VPN server.
If you're unfamiliar with the term "shadowban," it's when the platform suddenly makes all of your comments and posts invisible to other users.
Wrap up
Although TikTok remains among the finest social media platforms, its shady data policies concern many users.
Accordingly, governments are worried and stand to restrict access to the platform to prevent the company from misusing user information.
So, if TikTok has got banned in your country, or you're worried about its privacy policies, try a premium TikTok VPN for iOS.
Doing so will not only secure your network traffic but will also bypass the geo-restriction implemented in your region.
And if TikTok isn't working with your VPN, feel free to check out this easy guide on fixing it.