Whether you are traveling to or living in China, it is important to understand the firewalls and internet restrictions in the country. The limitations often frustrate the most patient person with how little is available and capable of reaching outside of China.
Internet censorship is at its peak, and many websites that are the primary means of communication and fun for social media are inaccessible. You cannot use Facebook, YouTube, or even Twitter in the same ways or at all without the use of a good VPN for China.
In the large country of the People's Republic of China, users cannot surf the web on Google because the website is not available through the typical method of accessibility. There are several web pages that the Chinese government bans regularly.
Many areas of the internet have restrictions that prevent those seeking to garner information or research topics. This makes it difficult for you to browse the usual places for entertainment or to seek outside assistance with various issues.
Because of this and other problems you may encounter, a VPN is a vital service for anyone living in or visiting the country of China. However, the clear majority of VPN use is unavailable through government blocks, and this makes finding the best one difficult. Bypassing the Great Firewall of China is essential to accomplish many of your goals while you are in this nation.
In this article, you will find a list of VPNs that China's citizens have tested themselves. The list of best VPNs for China is regularly updated to inform you about which ones are still working and which ones doesn't.
5 Best VPNs for China that are still working
The top VPNs that are popular in China all have different services, but some services are widely offered to all users. These include the following in order of importance:
Some of these are faster than others, and you may like the user interface better in one than in another. It is important to choose the option that suits your needs and matches your own preferences.
ExpressVPN services are usually cleaner and simpler than the other options that are available. The virtual network is for mobile and desktops with dedicated applications. The VPN speeds are usually higher than anywhere else in China. ExpressVPN houses servers in both Hong Kong and Los Angeles. Other nearby locations hold servers in Taiwan, Japan, and other United States locations for all users within the country of China.
ExpressVPN for China: pros & cons
The service has the following strengths:
Zero usage logs
Dedicated VPN servers for users in China
Onion web address for other web content
Stealth servers in Hong Kong
A wide range of up to 1500 servers is available
30-day money-back guarantee
Bypass firewalls capability
Customer support and live chat 24 hours all week
Open VPN Protocol
The negative aspects include the following:
It is often the most expensive
Using ExpressVPN in China
There are some complications that could stop you from using ExpressVPN in China to include blocks on the service. However, there are workarounds for iOS devices and computers.
For Apple users, the program is only available through the website rather than the Apple Store. The application is friendly with easier interfaces for new users who have never before experienced the VPN look or feel. Because of auto speed features, the Express VPN is a good test run on various servers to let you know which has the best performance within the boundaries of China.
With up to three devices on one account, you can use ExpressVPN simultaneously with less difficulty. For those that have a computer, cell phone, and a tablet or other handheld device, this helps you to remain connected and signed on without having to interrupt the connection and sign into another device.
Other features include leak protection for DNS access, OpenVPN encryption with forwarding secrecy, and WebRTC. This allows you an open-source interaction with the program for both web browsers and mobile applications. Customer support helps to resolve issues with the services, and when the agents are friendly, this adds to the experience. The 30 days given for a money-back guarantee let you use the VPN with enough time to determine if you want to change to another one.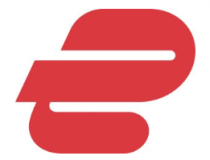 ExpressVPN
Get IP rotation and leak protection with one of the stealthiest VPN services out there.
Through the use of NordVPN, you now have full access to the internet similar to other virtual private networks. For users working with Windows applications and operating systems, NordVPN provides similar tools throughout China. To use these services, you need only subscribe to a plan, download and run the application, connect to one of several VPN servers, and then use the internet.
If a problem persists that blocks web browsing, you can check the settings, go to the advanced settings, and then enable obfuscate servers. Additionally, the Help Center provides a tutorial on how to progress through these changes when in China. Live chat is another route of assistance if you encounter any problems.
NordVPN for China: pros and cons
As with any service for a private network, it is important to consider the benefits and the negatives of each VPN. NordVPN includes the following pros:
Obfuscation servers to unblock the web content
Custom applications for mobile devices, Windows and macOS computers, and routers
Privacy features such as Onion and double-layer encryption
Six connections are available simultaneously
No-logs policy with the services
Strong encryption for the connection
Download Capabilities
Over 2000 servers in over 50 different countries
Multiple logins for up to six devices
A 30-day money-back guarantee
Cons with NordVPN for China are generally few but include the following:
Obfuscation only offered on select server locations
VPN protocol switches are not user-friendly
Other features include speeds up to 4 Mbps with the best services. For the best performance with this VPN, we recommend using obfuscated servers. With the obfuscation technology that comes with NordVPN, you will find your connection masked and protected from the Great Firewall in China.
The custom applications that this service provides are clean and connect with most major computing interfaces across the world. There are privacy features within the interface for those that prefer greater privacy features for internet content and downloading.
Using NordVPN in China
The user experience with NordVPN is often better because the application is easier for new users. You sign up with an account, pay using nearly any form to include online options such as Bitcoin, and then download the application.
The download and installation may occur through an app store or through the website. The services also include tutorials to set up even with routers. Once installed, the application will launch. By following various steps, you can then use the advanced settings to turn on the obfuscated server while in China to protect your access and keep the government from seeing where you browse.
If you do not use obfuscate mode, you may find connection times longer and you may experience slower access to web content.
With NordVPN, there are over 1,000 servers you can connect to around the world. You can choose between busy and less busy servers, based on their locations. With quicker download speeds, the connection is generally stable in the advanced obfuscate mode with the service.
One account allows you to use up to six connections for various devices. This lets you stay connected without needing to sign out immediately to use another computing device. If you encounter any problems, you should use the live chat benefit for quick and easy assistance.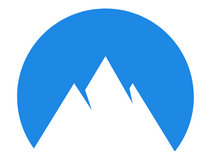 NordVPN
Make your VPN usage invisible to detection with this provider's advanced obfuscation features.
Surfshark VPN is a new player in the VPN world. This VPN claims to work effortlessly in China.
Therefore, our team in China put Surfshark to the test immediately. The results are very encouraging up to now. Surfshark can easily bypass the Great Firewall of China and the connection is fast enough to have an enjoyable internet experience. Shortly we will publish more details about using Surfshark in China.
What is good about Surfshark VPN is its cheap price, the possibility to connect unlimited devices, and a generous 30-day money-back guarantee.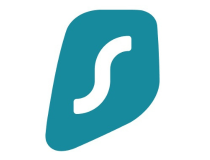 Surfshark
Bypass China's harsh online restrictions on all your connected devices with Surfshark.
When you purchase and use PureVPN, you have access to +750 servers in +140 countries. PureVPN has at least one server even in Mainland China. You can receive protection for those watching and monitoring your internet connection because of higher-grade encryption. You can remain anonymous at all times when connected to this service.
Some features also include OpenVPN access with up to 5 connections on different devices. Downloadable options are present which may provide the ability to obtain movies, music, and files online. The PureVPN also gives you access to streaming content which unblocks sites such as Netflix, Amazon Prime, and British Broadcasting Network items to include BBC iPlayer.
There are specific pros and cons with this VPN as well including the following:
Over 750 servers in over 140 different locations
A money-back guarantee that lasts 31 days
5 multiple simultaneous login connections
No connection or session data logged
Advanced security encryption with 2048-bit Advanced Encryption Standard
The cons of this service include some slower browsing times but the price is totally appealing. It is possible to obtain the best price through longer subscription plans. The 31 days with the free trial let you check out all the services and interfaces. It is enough time to decide if you like this option better or if you would rather try another option.
PureVPN is easier for users to access and use than some other VPN services. The setup is a one-click option for both Windows and iOS users. You can remain undetected and unlock geographically restricted access to websites and other online content. This remains an option even when living in or visiting China.
Customers generally find the 24/7 support and assistance both friendly and engaging. Services are still growing to encompass additional countries and customers. There is access to unlimited bandwidth and speeds through PureVPN. User interactions with the interface are often better for those experienced in virtual networks, but even new users find this service friendly and supportive.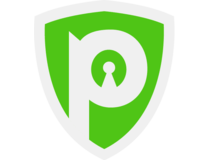 PureVPN
PureVPN is a budget-friendly and simple option for Chinese netizens and visitors.
By purchasing the VyprVPN, you will connect to services where the company owns the infrastructure and may provide faster connections than other VPN connections. The encryption is usually superior to others of the same type. This interface comes with the feature of stealth technology Chameleon used to strike against the Great Firewall of China as precisely designed for users in this country. To assist you in succession against blocking and throttling, VyprVPN has UDP ports for all applications. This service has servers in Hong Kong and has better usability for mobile phones for reliable access and speeds on cell phones. For higher internet speeds, there are also dedicated servers in Los Angeles and the West Coast of the United States.
The desktop interface for users is friendly, clean, safe, and easier to use than many other VPNs. Changing servers is a breeze, and there is a 30-day refund to try out the service. The pros for VyprVPN include the following:
Quick and easy customer support 24/7
Users experience unlimited bandwidth
There are currently servers in 70 countries
Connections to multiple computing devices
A full 30-day money-back assurance
The cons are the following:
No access to share files with other users such as P2P
There are connection logs with this service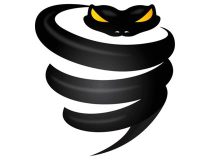 VyprVPN
Privacy-minded users will find all they need for internet freedom and more in this excellent provider.
VPNs that do not work in China
While all VPNs are purchasable, not all are best to use in China.
Additionally, CyberGhost and IPVanish don't work in this country. There are some features available, but they do not work as fully functional services.
Other interfaces and services may work in China but may not exist on the open market. This may include the KW or VPN China free which is a free service that does not exist, even if the information is available about it online. For VPNs that do work, it is important to connect to the best ISP in China.
Best ISP providers in China
China Mobile is very popular in China. It is generally the best ISP to connect to for most VPN services and can help you obtain the highest speeds. It also provides 4G connections with cell phones.
The pricing is usually higher than China Telecom or China Unicom. However, China Unicom is the best for VPN access. China Telecom does have controlling traffic and throttling for users. It does have the best signals for 3G connections.
It is legal to use a VPN even if the government does not recommend or provide information on these interfaces. Torrenting and file sharing do work in the country. But for best access, we recommend ExpressVPN, NordVPN, or PureVPN. These services allow torrenting and P2P connections.
Is torrenting permitted in China and does it Work?
Torrenting is a service that lets you download files from another service. This is also called peer-to-peer sharing. Some forms of torrenting involve streaming use and require enabled access to various free or purchased services.
Torrenting itself is not something the country of China will block. But, there are some search or index sites and trackers that help download the files that will suffer blocks. This action will slow down or stall torrenting permanently. One such service is the Pirate Bay and China does not let this site or service work.
The Great Firewall blocks almost all non-China sites used for torrenting, and only those based on and from China will remain working.
It is important to use a VPN to have full access to torrenting sites and engines. We recommend one of the working and best accessible services such as ExpressVPN, NordVPN, or even PureVPN. These are some of the working virtual networks that still remain unblocked by the Great Firewall, and they permit the use of P2P or torrenting services.
VPN for China – How does it work
A VPN (Virtual Private Network) is a service for computer networks to hide the identity of the user and to ensure that sensitive data is safe and secure.
It is through this VPN service that you are able to both use the capabilities and functionalities of these services and access content. That is not usually an option when browsing the internet from a single geographical location in the world.
When using the internet services in China, the blocks and firewalls that prevent access are breachable through the VPN services you may find. You can also mask your IP address successfully.
Once you establish an internet connection, you can create a VPN connection through a server that provides access to outside content. Usually, this virtual private network encrypts the connection. It does this to prevent others from observing what you are doing and that you are browsing outside the usual limitations.
The type of VPN, connection, and encryption are the tools that allow the user to work around restrictions. They can keep access open to areas of the internet not usually available. This provides you with the unique opportunity to do all kinds of things. One example is checking social media. Or you can connect with friends in other countries. Finally, you can access websites for entertainment that the Chinese government wants to keep locked away.
Why use a VPN in China?
There is a large list of websites you cannot use when inside the borders of China. Because of this, each user must find ways around the limitations of the Great Firewall of China through the use of a good VPN.
A VPN lets you use popular and inaccessible websites such as the usual social media websites but also others such as Instagram, Pinterest, and even Dropbox. Usual news sites blocked from use in China may also include the New York Times and the Wall Street Journal.
Applications that you could usually access are often not an option and are banned. While in China, you cannot use Gmail or other Google applications or WhatsApp. Even the Google Play Store is inaccessible.
For access to better web content than what is available in China, each person in the country would need a VPN.
This blocks what the government sees you use. But, it also lets you tunnel through a server into outside content and communicate in a similar manner as you would in your home country when in China. Then, restricted websites are available again.
Blocked content also includes news from other countries such as the British Broadcasting Company and Bloomberg. For those of you that use downloading tools, a good VPN is the only option to even begin acquiring files and other internet content. While in China, a virtual private network provides anonymity for browsing and hides the actual internet use from the government.
Limited access to the Internet in China
When living or visiting China, any inability to use a VPN provides a very limited view and access to online resources. Social media and other outlets that you could normally use to send messages to friends and family are usually near impossible to enter.
News from the world is usually out of reach with only local news coloring your view. The Chinese government may also provide propaganda that may change citizens' views. Recreation and fun online generally do not exist in the same context. To bypass censorship and local centralization of information, a VPN is necessary.
Installing and getting the VPN for China
It is best to connect through a download and install the VPN before entering the country. This may provide you with the best opportunity to do so without interference or complication.
Without already being on the computing device, the Great Firewall of China may block you from accessing the VPN website. Since app stores are unavailable because of blocks and bans, they are generally not an option either. Any app store VPNs that appear are usually approved by the government. You should avoid these at all costs to protect your security and anonymity.
With VPNs compromising security and privacy, it is important to avoid those easily found. This leads to certain options that are few and far between.
You could use Shadowsocks to bypass the Great Firewall of China. Another option is the use of Tor and obfsproxy which requires a setup with bridges that spoof Chinese connections. The last option is to create a server manually.
This may demand a laptop in use with another country before entering China and may even limit you to only one choice in server access. These options apply before purchasing the VPN and accessing the initial service. When already in China, you may require additional technical skills and knowledge for these choices.
Getting VPN to work from inside China
It is possible for you to access and use a VPN service within the country of China. However, when browsing these sites and installing and downloading the interface that is accessible, it is usually because the government approves of the virtual network. But, it will still censor some or all information and tunnel to outside sources of data.
Open-source proxies and alternative methods are generally the only way to install and download the VPN that you would want unless you travel outside the nation first.
The last but most difficult option is creating your own server. However, even this option is best used through another country or with someone else that knows how to build a tunnel and make it appear that the laptop is using another country already.
Free VPN services in China
We recommend you avoid free VPNs because they do not possess bypasses to the filtering and problems with censorship that China enforces.
Many do have OpenVPN protocols that enable security, but there are a limited number of servers and smaller bandwidth available. The services that do bypass the Great Firewall are costly to enact, a cost that passes on to you, the user.
Many resources are necessary to keep the internet safe and free from censorship while in China. Many free services are slow and still will not work against the filtering process completely. Others will not protect privacy completely or ensure freedom from restrictions. Other purchasable VPNs not on the list of recommended services may not work at all in the country.
Best VPN protocols in China
With regular updates in and with the Great Firewall, it is important to use the best and advised VPN protocols in the country.
OpenVPN is one of the most secure available.
L2TP work as one of the fastest protocols. PPTP is slower and less reliable than L2TP, and we do not recommend using it even if L2TP is not currently working. SSTP is reliable with secure HTTP through port 443 or HTTPS. You will find secure access when using NAT routers, firewalls, and proxies through web content.
Can I legally use a VPN service in China
VPN use within the country of China is legal. Even so many people receive misinformation and will remain confused about this. The only way to clear this up is if they research or contact a service that may explain why virtual private networks are still legal. This may be confusing since the Great Firewall will block many.
The Chinese government is always on the lookout for new VPNs to block and remove access to outside information and websites. The use of these virtual networks remains legal. But the Great Firewall will remove access to those that the government does not give approval for legal operation in the country. However, compliance with all necessary requirements may help acquire this permission.
Single and individual use of VPN services is usually unobserved by the government. As such, it is not an illegal act when using companies and services that are nonviewable by the agents of the Chinese government.
Even though a report arose in February of 2018 in Bloomberg about a countrywide ban on all VPN access and use, this has not entered into effect. The Chinese Ministry of Industry and Information Technology denied the claims and said Bloomberg's report was false.
However, it is still important that you remain aware of the local laws. Just in case the government does ban VPN use and makes it illegal. But until that time, the services and access to outside internet and world information is still possible through a VPN.
Popular websites blocked in China
Since the early 2000s, China's Great Firewall has become active and restricted the flow of information in and out of the enormous nation. Development is an ongoing process that continuously provides updates for the government. It uses this data to limit access and restrict the flow of both information and advancements in technology. It can censor anything that is not what the country's government wants.
This process starts with filtering details and ends with complete blocks for certain internet uses in China. Most search engines are inaccessible. Or, they might only work through significant filtering. But, that only provides information the government permits. There are over 3,000 sites currently blocked in the country. It is possible you will see even more sites that are not available as this amount grows in the coming years.
Banned sites in China include Gmail as it is a service through Google. Additionally, Facebook, Twitter, Soundcloud, Vimeo, Blogspot, WordPress, and Wikileaks are usually banned. Facetime may work sometimes.
Here is a list of major websites blocked in China:
Gmail.com
Youtube.com
Facebook.com
Twitter.com
Soundcloud.com
Vimeo.com
Blogspot.com
WordPress.com
Wikileaks.com
Additional bans are on numerous search engines, which may include the following:
Baidu Japan
Yahoo Hong Kong
Yahoo Taiwan
Baidu Brazil
There are no guaranteed sites that can't get blocked, and you can use services like blockedinchina.net to see if a website is available in China.
The Block on Google in China
Google is unavailable while you are living or visiting in China. This site is on a permanent ban, but some searches will redirect you to google.com.hk rather than the usual site. All related services receive the same block including Google+, Google Docs, and other online tools. Because of the Great Firewall, Google has given up on the local market, but it may decide to return and revisit this decision in the near future. It is only through the VPN services purchased or on trial such as ExpressVPN that you will have access to the full data available through this massive search engine.
Is Gmail blocked in China?
As part of Google and the services blocked in China, Gmail is not accessible. You may have this on your phone, mobile device, or computer. But, it is not available for use in this country without a working VPN that permits outside tunneling. It is possible that you will not even receive updates that email is in your inbox.
Is Yahoo and Yahoo Email blocked in China?
The access to Yahoo searches for all the usual sites, those in Hong Kong and even Taiwan are all available currently. While this will let you view and search on the engine, it is heavily filtered to only provide results that the government will permit because only that data is appropriate in the eyes of the Chinese administration. Email and searches will only give you full access to worldwide content with a virtual private network. This is the only current way to get through the censorship limitations.
Are iTunes and the App Store blocked in China?
There are numerous applications available through iTunes and App Store programs for anyone using iOS and macOS technology. While these interfaces are not currently set on the ban list, they are heavily censored. As a result, they only show certain applications and various features. Attempts to search and find the best VPN services through these sites are not possible. This is because of the pressure from the Chinese government on Apple to remove access. You will only find those that comply with all legal requirements from the government. But, this will compromise both your security and privacy. While this will hold true for all iTunes and App Stores for Apple users, a VPN will give you a full connection to your usual products.
Is Twitter blocked in China?
As with most other social media websites and interfaces, Twitter is also unavailable when in China. To use Twitter to check notifications, send messages or even access the website, a VPN is necessary.
Is Instagram blocked in China?
Instagram is another popular social interface that provides hours of entertainment and access to media. However, the Great Firewall has also banned this program. It is another application that requires the use of a VPN to both download and use when in China.
Is Snapchat blocked in China?
As with other social media outlets available for entertainment, Snapchat is also inaccessible. While in the country of China, the only way to access this and many other applications is through the services of a VPN.
Is LinkedIn blocked in China?
Another application that usually does not work while in China is LinkedIn. There are a few issues with this service. But anything that has hosted websites that exist in another country could load slowly or not at all depending on the site.
Is YouTube blocked in China?
Another large user site that you can't access in China is YouTube. It is possible that any site could suffer the same fate as those previously discussed. For information on what is currently unavailable without a VPN service, you may use the blockedinchina.net website. You could also check this link here as well for the list of China's blocked websites. This is yet another reason to discover which VPN service is best for you and bypass these blocks.
Is Quora blocked in China?
One of the few available services in China, Quora is currently unaffected by content filtering and blocking. There are no issues that will stop you from accessing and using Quora. At least until the Chinese government decides to remove its availability.
Is Dropbox blocked in China?
Dropbox lets you use an online server to drag and drop files, folders, and other content to a place outside of your current location. It is perhaps this access why China has placed it on a block list. Even if it is already on your computer, synchronizing the files both on your computer and in the server will not work. Thus, the sending and receiving services are not available while in the country. One possibility as to why the block exists is to route citizens and visitors to the local cloud applications. This is the case either to check on the content or to increase purchases for the country.
Is WhatsApp blocked in China?
WhatsApp lets you access content from other countries through messages. While this application is a great boon for content with others around the world, it is also on the blocked list in China. You cannot use or access this application without a mobile VPN when in this country. Another problem is that the Google Play Store is also on the ban list. If you do not already have the application, you would need to download and install it first. Without first having a VPN or using a VPN to remove the block on the Google Play Store in China, both the Store and the Whatsapp program are unavailable.
Is Skype blocked in China?
While most services that provide access to the outside world are still blocked, Skype does work currently. While on the Chinese mainland, you have access to this application. However, making voice calls and using other programs in conjunction with Skype may take up data from your ISP connection. Additional issues may exist through monitoring from third parties. To bypass this complication, a VPN is highly recommended. It is even possible to enhance the quality of messaging with Skype when tunneling through the virtual private network.
Viber's access in China
Access to Viber was also blocked through the Great Firewall since 2014. You would need access through the VPN services to use calls or messaging while in China.
Using Facetime in China
Unlike Google, Facetime does work when visiting and living in the country of China. Similar to access through Skype, voice quality and software recognition may lead to video problems. Dropped calls and inability to see or hear the other person may occur. Additional vulnerabilities of privacy and security will exist when not using a VPN service with Facetime.
Using Reddit and Content in China
Reddit is also available in China. This site and content have been through blocks before on and off, but because it is not as popular in China or old, it may go by the government with minimal threat.
Accessing Facebook In China
Facebook remains a blocked website when in China. For the use of this social media platform, a VPN is a necessity. Because of the block on the site, the Facebook administration has started considering censoring content. That way, it could increase possible marketing and sales within the Chinese Internet programs. Soon, you could have access to a limited form of Facebook even without a VPN service. It is only through the service of a virtual private network that the site will remain complete and free of limitations. This includes both Facebook censorship and Chinese filtering or invading the privacy of users.
Alternative routes of access around the Great Firewall
The best alternative route to bypass the Great Firewall is either a VPN service or a proxy. However, many users are unaware of how to either create a server, use a proxy or initiate contact with someone that could walk through these steps.
There are alternate ways such as the Shadowsocks and Tor with obfsproxy previously discussed. This and other proxies are open-source, which allows you to manipulate and change the structure or function of the code.
It is important to travel to or remain in a different country before entering China. Especially if you plan on using an alternative route to access full content that bypasses the Great Firewall. After entering the country, it is much more difficult to access these alternative routes of access.
Decide on Your Best VPN for China
The filtering, throttling, and censorship in China are effective against users living and visiting the country every day. It is best to use free trial periods, money-back guarantee periods, and the initial setup of each chosen VPN service to determine which you prefer. Choosing a favorite is important when in the country. The interface, customer support, and various other options are only as necessary as you deem them to be.
---