Most school networks have restrictions. They block access to certain websites, games, and apps.
For that reason, you may consider trying out a VPN to get past the blocks. But can school WiFi see your history when you use a VPN? Can you get in trouble for that?
Read on to learn all you need to know.
Can school WiFi see your history with a VPN?
No. When you connect to VPN, your online activity is not visible on your school network.
When you don't use a VPN, based on the IP, the devices used, time spent online, and websites visited will all be visible in your school network's admin panel.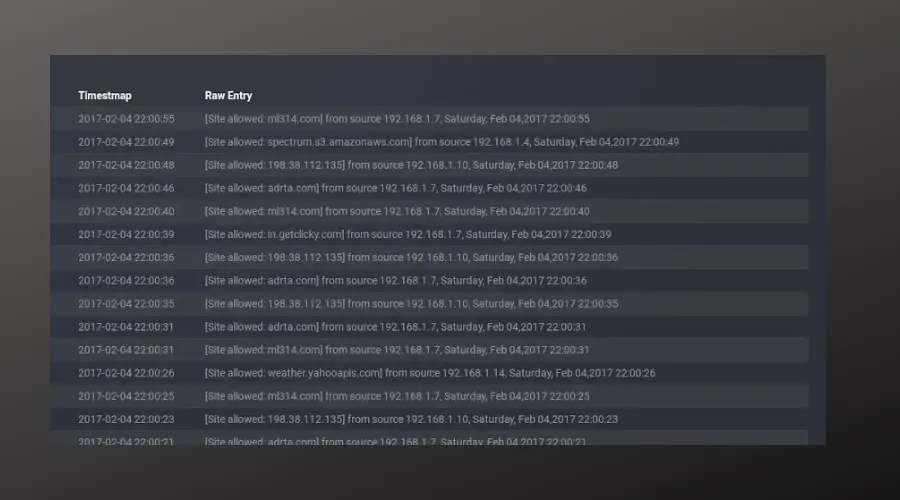 However, network admins that manage your school network will be able to tell that you are using a VPN, but they won't see your browsing history.
They cannot see any traffic information because they can only monitor devices using their network.
Although technically you'll be on that network, you'll actually use the VPN to access any type of online content.
To put it simply, when you connect to the VPN you'll use your school's WiFi. The VPN connection will be visible in their logs and there's nothing you can do about it because you can't connect to VPN without WiFi.
However, once you connect, your IP address will change to one belonging to the VPN server.
When this happens, your IP will no longer be associated with your school network. Naturally, school network admins will only be able to monitor the activity of devices connected to their own IPs.
So you'll go completely untracked.
Furthermore, VPN encryption scrambles your traffic information, making it unreadable.
So even if there's a slight chance that someone gets ahold of your data, they won't be able to do anything with it because it will appear as a random, undecipherable text. However, this should not be of any concern if you are accessing it via school WiFi.
That being said, just because you're using a VPN doesn't necessarily mean that all your browsing history is completely hidden.
If you access the web from a school-owned device, you'll have to use incognito with your VPN if you want to make sure none of your data remains on the device.
Furthermore, these devices may have monitoring software that tracks everything you do on. Chances are you can't do anything to disable them unless you have admin rights to the device.
In that case, it's best you only use the devices for activities you don't mind being logged.
It's also worth noting that while schools can't see your history when you use VPN, they can block your VPN.
They do this by restricting popular ports, protocols, or IP addresses used by VPN providers. That will lead to your VPN not working at all.
The good news is that it's impossible to block an entire VPN service. Switching between servers and tunneling protocols usually works wonders.
Keep in mind some schools may ban VPNs. So always make sure you follow the rules to avoid facing disciplinary action.
Conclusion
When you connect to VPN, it will hide your real IP and encrypt your data
This means that when you connect to a VPN, your school WiFi will not see your browsing history. Everything you do online remains private.