Does your VPN extension still work when you're browsing in Incognito mode? The short answer is yes, but you should consider some things.
VPN extensions don't work in incognito unless you give them permission. Also, you'll have to connect to a server every time you start a new session.
Find below more about how VPN extensions work, and how to make the best of them in Incognito mode.
In this article:
Can VPN extensions work in Incognito mode?
Yes, extensions work in Incognito mode, but there are a few things to keep in mind.
By default, Incognito mode disables all extensions.
To use it, you have to give the extension permission to work in Incognito.
How to enable a VPN extension in Incognito
Open your browser and go to Settings.


Pick the extension section.


Select your VPN extension and click on Details.


Toggle the button for Allow in Incognito.


The process is pretty much the same for all major browsers, including Mozilla, Brave, Opera, and Edge.
Now, remember that just because the VPN extension is enabled, that doesn't mean you'll automatically be connected to a server every time you connect.
Make sure you connect to a VPN server before you do any browsing.
Benefits of using a VPN extension in Incognito mode
VPNs hide your real IP and encrypt your traffic data. So nothing you do online can be traced back to you. Incognito ensures your browser doesn't log your activity.
Using them together ensures you'll be able to access any page, even those blocked by your network admin without leaving any trace of your activity- neither on the device nor in the network's traffic logs.
This can be especially useful on public or shared networks for school and work, but also if your ISP monitors your data.
Accessing the web using incognito will also stop your cookies from interfering with the VPN. On regular browsing sessions, your cookies may prevent your VPN from working properly.
For example, if you've logged on to Netflix US, the website will not store new user information in every session.
Say you connect to Japanese server, Netflix Japan may not work because of your cookies, and you'll be directed to the US version of the service.
However, in incognito mode, every session has a fresh start. The browser is not using any cookie data from previous sessions.
How to choose a VPN extension for Incognito mode
A VPN extension does not live up to its name if it lacks basic features users require to stay safe online.
Many VPN extensions are actually just proxies, and there are a few key differences between these two. If you want a true VPN connection, look for the following features:
Encryption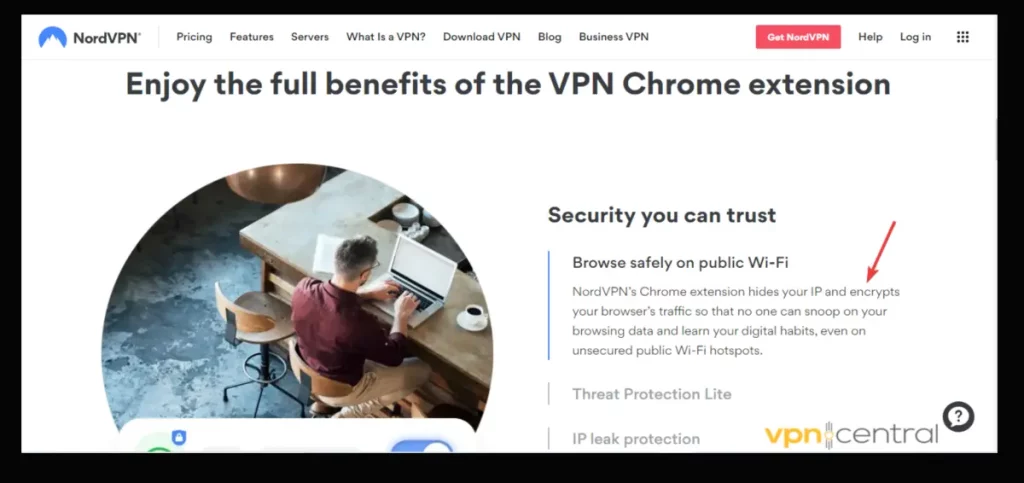 Proper online privacy is achieved with good encryption. These algorithms scramble your traffic information so it becomes unreadable.
For good privacy, AES-256 bit or AES-128 bit are recommended algorithms. Make sure your extension actually encrypts traffic. Some just hide your IP address.
Server coverage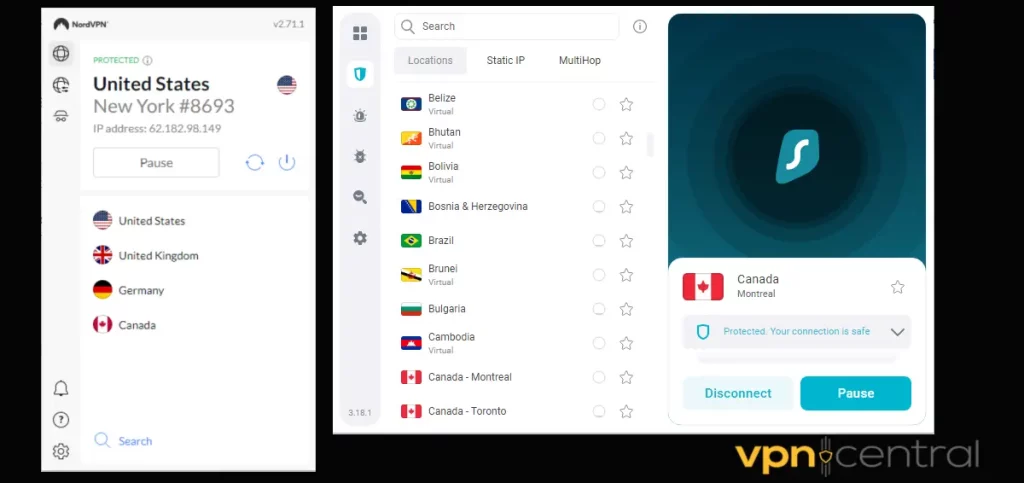 VPNs are used to change your location. Many use this feature to bypass geo-blocking, and it's important to get a VPN extension that offers you access to multiple locations around the globe.
WebRTC leak protection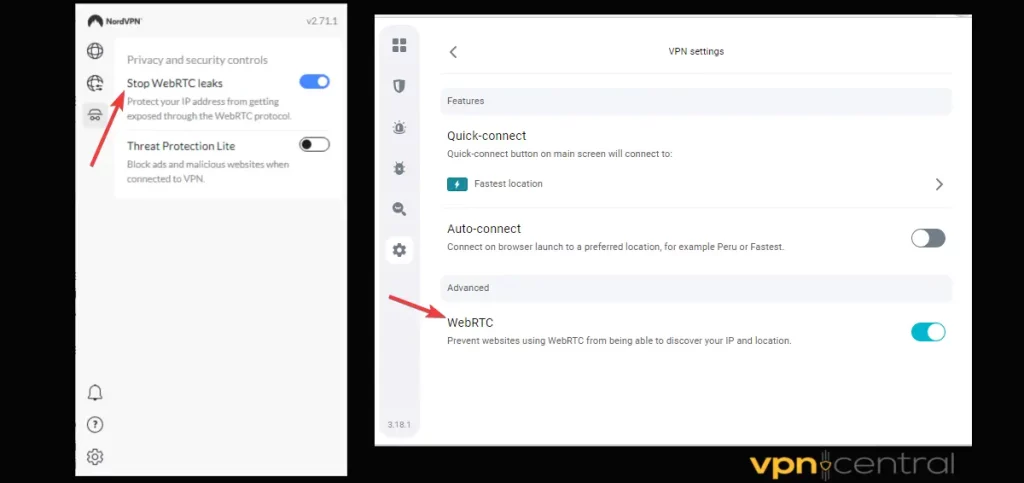 WebRTC is a protocol that is used by some browsers to display audio-video content. Over time, it became apparent that WebRTC is vulnerable to data leaks.
For this reason, we recommend using a browser extension that offers WebRTC protection will help you keep your IP and location private.
Ad blocker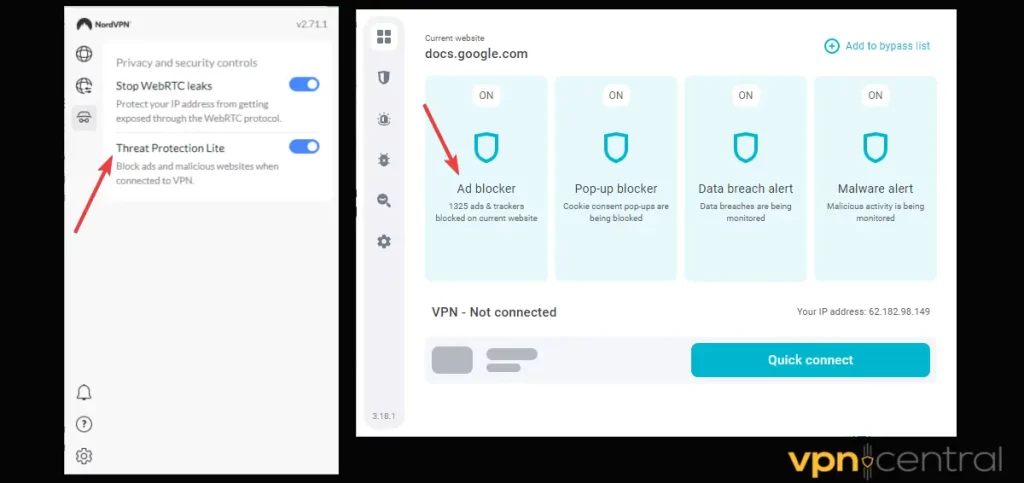 Ads are intrusive and can disrupt the browsing experience. Using a VPN with an ad-blocking feature can make a huge difference while surfing in Incognito mode.
They may have different names. For example, NordVPN's adblocker is under the Threat protection feature, while Surfshark's is included in the CleanWeb feature.
No log policy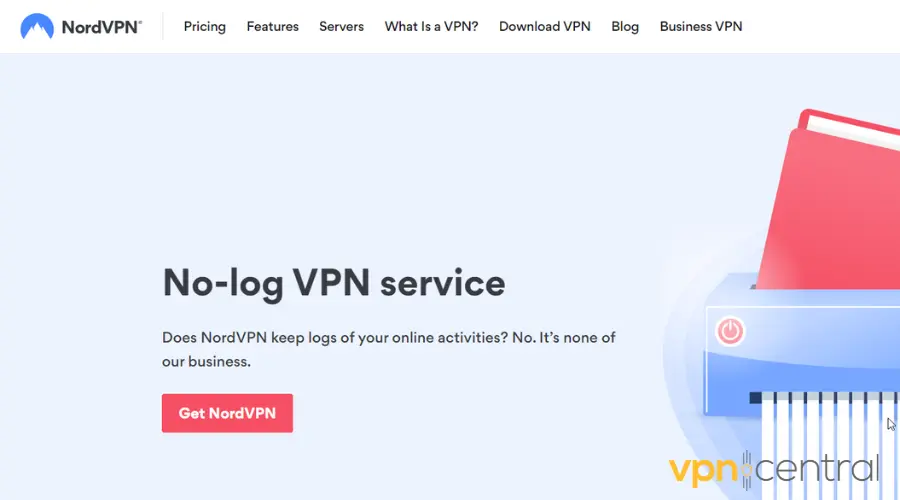 There is the assurance of information safety when you use a VPN that does not log your activities. Make sure your VPN clearly states they don't log user data.
Some free options actually sell user activity data to third parties, as a means to keep distributing the VPN for free. However, that kind of defeats the whole purpose of using a VPN.
Unlimited bandwidth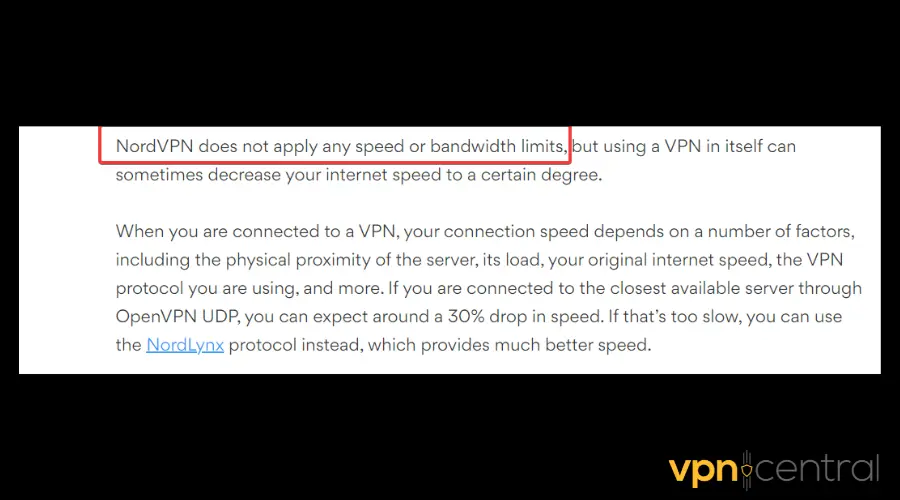 Using a VPN extension with unlimited bandwidth will ensure you'll never run out of data. That prevents unpleasant surprises such as suddenly getting disconnected and getting your data exposed.
Best VPN extensions for Incognito mode
Below you can find some of the best VPN browser extensions on the market. We selected them based on the above-mentioned specifications.
They all work well with all major browsers that support extensions.
Please note that for all of the following VPN extensions, you'll still have to sign-up for an account. That will give you the possibility to use both the extensions and the dedicated VPN apps.
1. ExpressVPN – fast and easy to use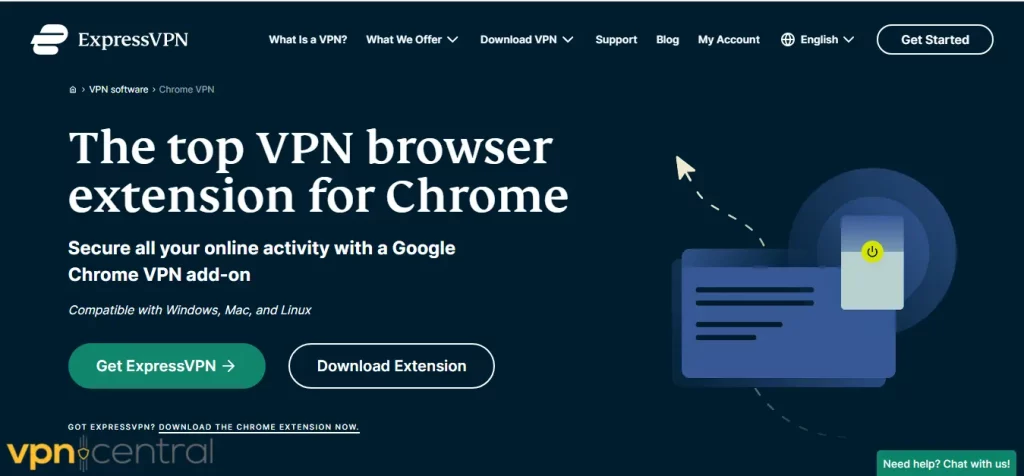 ExpressVPN's browser add-on uses webRTC blocking preventing data leaks caused by this protocol.
It also has a rich database of servers. 5000+ in 94 countries to be specific, and all of them can be accessed using the extension.
On top of that, to completely hide your traffic data, uses AES-256-bit encryption, so all your data is secured.
Also, the ExpressVPN extension reroutes your search through a safer HTTPS version of the site you want to access to stop data collection.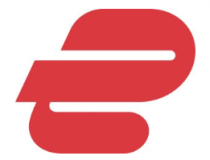 ExpressVPN
Ge access to thousands of private servers and quickly connect in just a few clicks!
2. NordVPN – very secure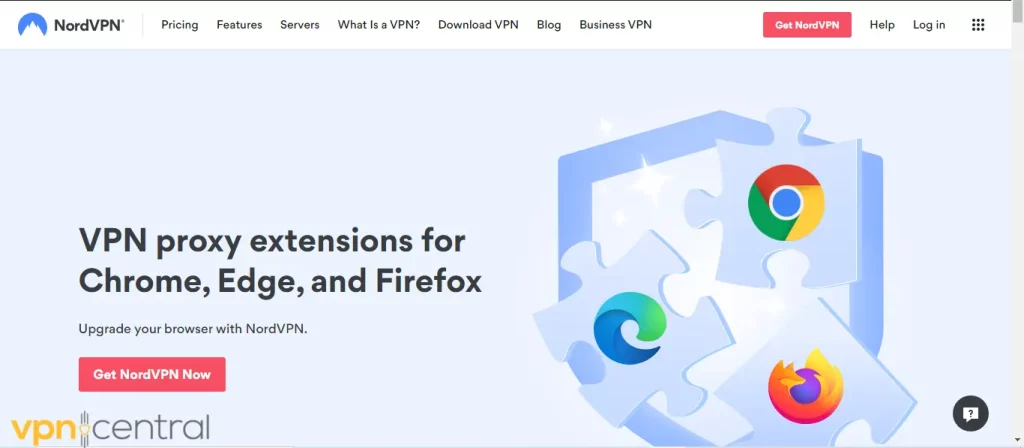 In need of a lightweight and swift browser VPN extension, you can depend on? Then NordVPN is a great choice.
It currently supports Google Chrome, Microsoft Edge, and Mozilla Firefox. You can also install it on other Chromium-based browsers that allow access to the Google Play Store, such as Brave, Opera, or UC Browser.
The extension reroutes your traffic through a secure VPN tunnel and encrypts your data. It even disables webRTC to prevent leaks.
Additionally, NordVPN further enhances Incognito mode with the threat protection lite feature. This feature blocks ads and malicious websites from interrupting your browsing session.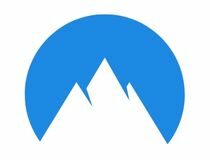 NordVPN
Add NordVPN to your browser for safe and restriction-free web surfing sessions!
3. Surfshark – super-fast connection & free trial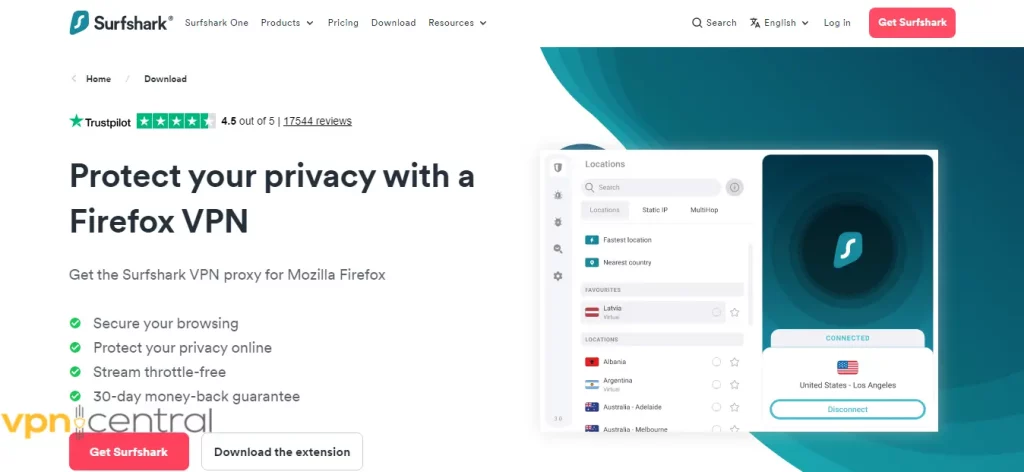 A unique feature of the Surfshark browser extension is the multi-hop feature. It adds an extra layer of protection by tunneling your traffic through 2 separate VPN servers.
That's a great option if you want to bypass censorship in highly restrictive countries such as India or China.
On top of that, it offers over 3200 high-speed servers with static IPs in 65 countries.
The Surfshark VPN extension has lots to offer to clients for their browsing pleasure. The service maintains a strict no-log policy even on their add-on.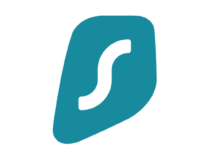 Surfshark
Browse securely and access any blocked content by adding Surfshark to your browser!
Conclusion
It's worth noting that while VPN extensions work in Incognito mode, they don't protect your entire device. The only data they secure is that sent from your browser.
To secure your entire device, you'll have to install a VPN app on it instead. Extensions are however a quick and easy method to secure your data.