Virtual private networks are incredible innovations.
They boost your online privacy, secure your data, allow you to bypass restrictions and overcome censorship, and much more.
But is it totally foolproof or does it allow a minimal level of tracking when you use it?
Can someone still access your browsing history, even with a VPN?
The answers to these questions depend on your online behavior and the dependability of the VPN you use.
How can you identify a VPN user?
Identifying a VPN user is pretty easy if you know what to look for.
When someone uses a VPN, their data traffic transmits through a single IP address, the VPN server they are connected to.
Without a VPN, the user's data traffic will reflect several IP addresses based on the websites they use.
The IP address of a VPN network is different from the real address of the user, which hackers can check for confirmation.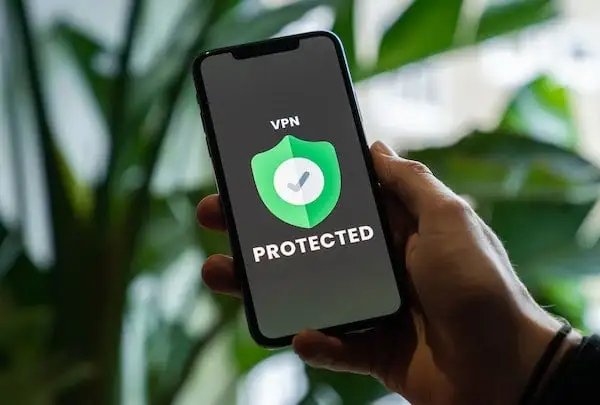 Can people track you even with a VPN?
Yes, you are trackable even when you use VPN.
Connecting your browser to a VPN server guarantees that your IP address changes automatically and your traffic is encrypted.
However, this does not mean that using a VPN is not safe.
Reliable VPNs add a very good layer of protection.
For example, even though the user IP can be tracked, it would be extremely difficult to know a particular user's identity, while his data is anyway protected.
Your IP address will reflect the location you associate with your VPN.
For example, if your usual IP address reflects the UK and you use a VPN server in Australia, your IP address will reflect the Australian location.
The encryption that happens to your data traffic also makes it impossible for people to read it.
Basically, your data and browsing history become illegible for hackers or snoopers since it looks like rubbish to them.
However, all of this does not make you untraceable.
Websites, government parastatals, and even internet service providers can identify a VPN service and determine whether a person is using one.
However, they might not be able to identify the person's activities online.
How can someone trace your VPN server?
Authentic VPN servers should deny anyone the chance of identifying your IP address. However, some ways people can identify a VPN include:
Several databases can identify VPN servers.
They can also determine the specific provider that owns the IP address. And this is because the IP addresses of these servers are easy to identify.
With these unique databases, anyone can recognize that you use a VPN service for your browsing activities. They might not be able to identify your person, but they will know about your VPN server service.
Another way to trace your VPN server is through the port number. Some VPN servers use specific port numbers to create a connection.
If anyone knows the port numbers of the different VPN services, it is possible to identify the VPN connection you use for your online activities.
DPI can work in various ways, including restricting malware or blocking viruses. It is a process that analyzes and examines the structure of every passing packet of data.
When it is for such purposes, it can identify and block VPN server services.
Can your online activities be traced?
Your data traffic can or cannot be traced depending on the VPN server you use.
If your VPN service has a no-logs policy, the provider will not record your activity log. Therefore, internet users can only trace you with a VPN using your online activity logs.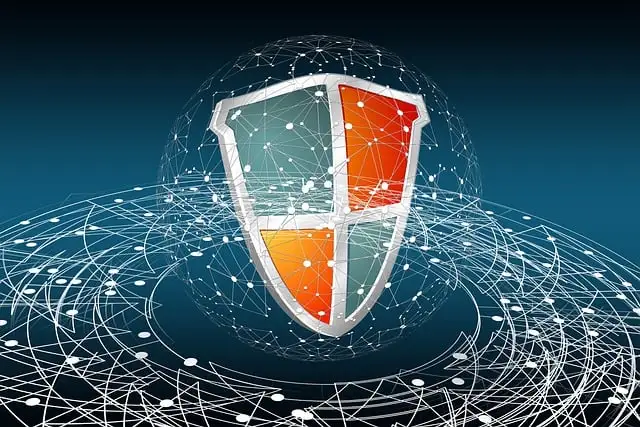 How can respective individuals or agencies track you if you Are using a VPN service?
As stated previously, government parastatals, websites, and internet service providers can track a VPN user. How do they do it?
Government agencies can determine whether or not you are using a VPN service.
Most times, they utilize Deep Packet Inspection as a tool to recognize and block this traffic. However, you can avoid, to a certain extent, this detection method.
Though, this is only possible when you use an undetectable VPN.
Such services can connect you to the internet in very strict regions. They do so by hiding your VPN connection and making it look like normal online traffic – a technique called obfuscation.
In very strict regions, the government can request your activity log from your VPN service provider.
However, if the service is a no-log service, you can rest assured, knowing you are safe from prying eyes. There are many countries where data retention is not allowed, or highly protected.
Most reliable VPNs have their headquarters in these countries, so they can't be forced by authorities to log in and share user data.
Internet service providers
Internet service providers like Google can track you if you use a VPN via your online behavior. Google can trace you if you use the internet with a VPN service while connected to your Google account.
Apart from this, ISPs can also trace you using cookies and your online fingerprint. If you use browsers that provide top-notch privacy alongside cookie blockers, you can minimize this trace.
Your business partner or employer can only track you if your VPN service allows it. There are types of VPN services, including business VPNs and commercial VPNs.
If you are using a business VPN provided by your employer, they can monitor you. Business VPNs log the browsing activities of the employee and allow them, the employer, to access the information with ease.
A commercial VPN will protect you from any workplace monitoring activity.
It makes VPN detection impossible. To monitor your actions, they will need to install software on your device. A keylogger, for example, will prevent your VPN from protecting your history.
Things to consider before you use a VPN service
There are some things that you must consider before you use a VPN service. Some of them include:
A Free VPN is Not 'Free.'
Free VPNs are not free. These vendors need to make money, and they do this by selling their users' data or through ads. Free also implies a slow connection speed and no features.
The experience of the VPN service provider
What is the security experience of the vendor? The market is expanding, and new vendors are joining every day.
You need to verify these companies: check for transparency and security background. If the vendor lacks experience, you might not get the privacy or cybersecurity you want.
Not all reviews are permanent
Reviews are essential before you patronize any business online.
And, you will find many online reviews and comparisons on various VPN services. However, remember that some of these reviews are paid for, not the person's thoughts.
They are biased, so check well for transparency.
It is always good to read the privacy policy of the VPN service you are about to use.
Most of them claim to keep no activity logs, but this is not accurate. Most of them must keep some type of records to keep providing the private network service. Make sure to verify the claims of the vendor.
Other ways to track a user's activity online
Apart from using your VPN service activity, other ways internet users can trace you online include:
Primarily, cookies smoothen your browsing experience.
They are small pieces of code that you automatically download when you visit a website or a webpage. These small pieces of code can track your activities on the webpage, especially your requests.
They can also be for advertisement purposes, and when utilized for the task, track you across various platforms. If you do not want cookies, you can block them off your browser.
Many people do not know that their browser reveals a lot about them.
While it wouldn't disclose any personal information about you without permission, it can show the extensions in your possession, your screen information, and your OS.
Malicious people do not need more than this to track you down.
Malicious software or spyware can track your online activities and steal information from you.
If you reveal your personal security information, someone can use that to install malware on your device and steal sensitive data from you.
How can you remain untraceable online?
It is quite a challenge to stay untraceable online. In fact, it is almost impossible. You can only minimize your footprint and disguise it to throw people off your scent. Some ways you can do this include:
Post things that reveal less of you online. When you disclose sensitive information online, snoopers can map you out and dupe you.
Use a dependable and transparent VPN service. Your service should protect you from any DNS leaks, and confusing servers, and have a no-logs policy. Such VPN services will make it difficult for people to trace you online.
Always use VPN. They will mask your online scent and protect you from snoopers.
Conclusion
So, can you be tracked while using a VPN service? The simple answer is yes, especially if you use a poorly configured VPN service.
Using a terrible service can reveal sensitive information, such as your actual IP address, through leaks.
A free VPN service can also be injurious to your online health. Therefore, check different providers and choose only the best VPN providers you want to use for reliability and transparency before you use them.