Since its launch in November 2022, OpenAI's ChatGPT has been met with nothing but acclaim.
Everybody wants to give the chatbot a try! Sadly, there are still countries where it's unavailable.
To bypass this, many users resort to VPNs and proxy services. But lately, they've reported error screens while logging in.
No reason to worry, though:
This guide will help you regain access to ChatGPT, wherever you are. So, let's get a move on!
Why is ChatGPT not working with your VPN?
ChatGPT isn't working with your VPN because of one or several of the following reasons:
Common VPN IP addresses blocked
Connecting to a server in a country where ChatGPT doesn't work
Browser cookies revealing your real location
DNS leak
Not disabling IPv6
WebRTC leak
VPN restrictions interfering the communication protocols ChatGPT uses
Poor VPN performance
Complications due to specific platforms or services ChatGPT is integrated with requiring user authentication or authorization
Your actual IP address leaking will cause the chatbot not to work if the service isn't available in your country.
Currently, ChatGPT is available in 161 countries. That excludes Russia, Ukraine, China, Egypt, Iran, Yemen, Uzbekistan, and a few other places.
If you're a user from an unsupported region, you might've encountered this error screen while trying to log in with an active VPN: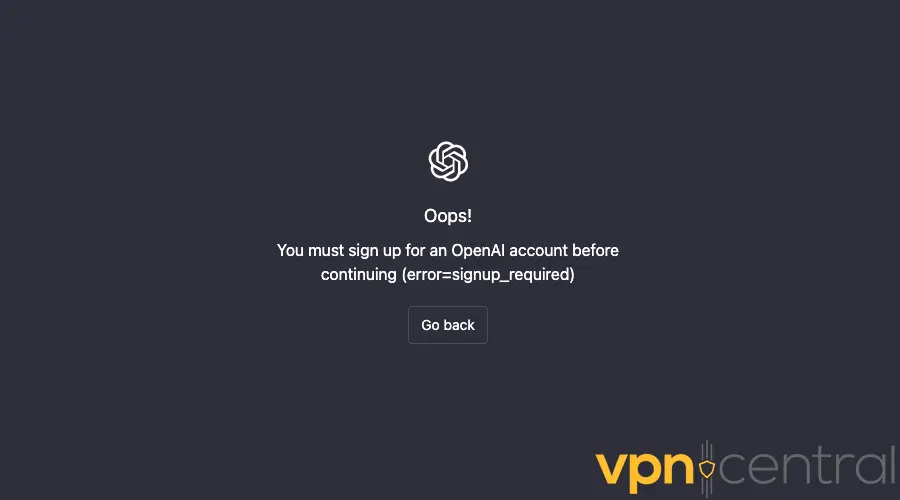 This happens because your VPN is accidentally giving away your real IP address or you're sharing a VPN IP address with too many people.
DNS, IPv6, and WebRTC leaks and vulnerabilities can completely defeat the purpose of a VPN.
ChatGPT will then know that you're from an unsupported region and will stop working.
Alternatively, your phone number can tip ChatGPT off to the fact that you're not from the country you're pretending to be.
Virtual and Voice over Internet Protocol (VoIP) numbers won't work. If your phone number's in order, you can be sure that your VPN is at fault.
How to fix ChatGPT not working with VPN
If ChatGPT stubbornly refuses to work while your VPN is enabled, try these solutions:
1. Use another server
Before you do anything else, try switching to a different VPN server.
ChatGPT has probably detected too many users sharing the same IP address.
Also, make sure that you're not accidentally connected to a server in a location where ChatGPT isn't available.
So, open your VPN app, connect to another server in a country where ChatGPT is supported, and reload the page.
2. Change your VPN provider
If ChatGPT is still not working with your VPN, the problem might lie in your choice of VPN service. Maybe you're using a lower-tier or free provider that's just not robust enough.
There are several excellent VPNs for ChatGPT, but we recommend Nord VPN for this situation.
It has excellent server coverage and features that will let you bypass geo-blocks and censorship even in the most restrictive environments.
Here's how to use it with ChatGPT:
1. Subscribe to NordVPN and download the software.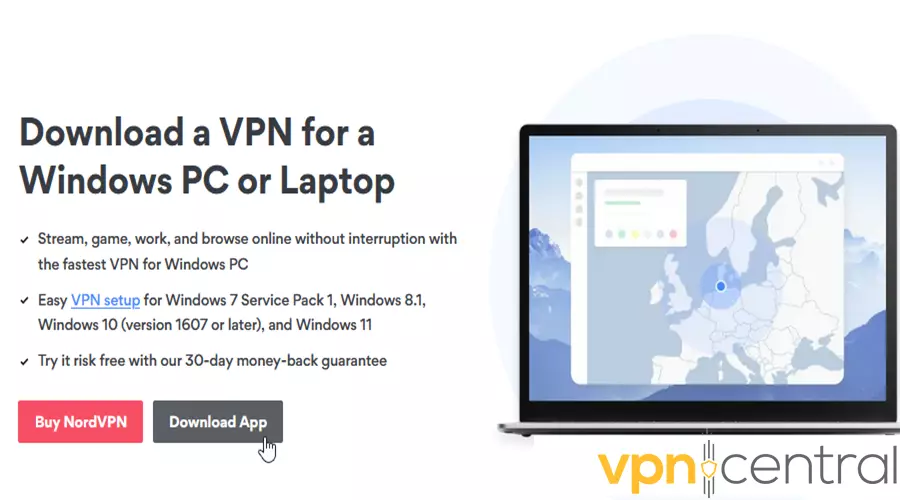 2. Follow the instructions to install the app.
3. Open it and scroll down the list to find a suitable server.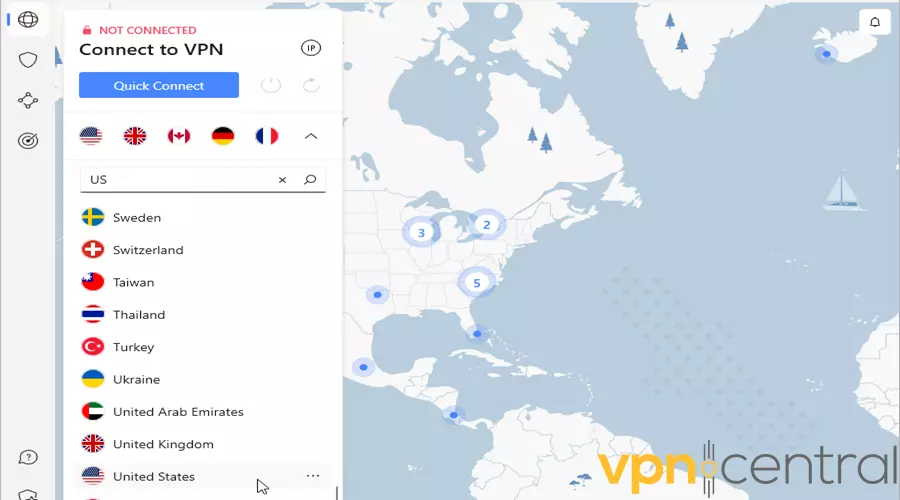 4. Click on the flag icon to connect. If you press the three dots next to it, you can look at all the available cities in this county or auto-connect.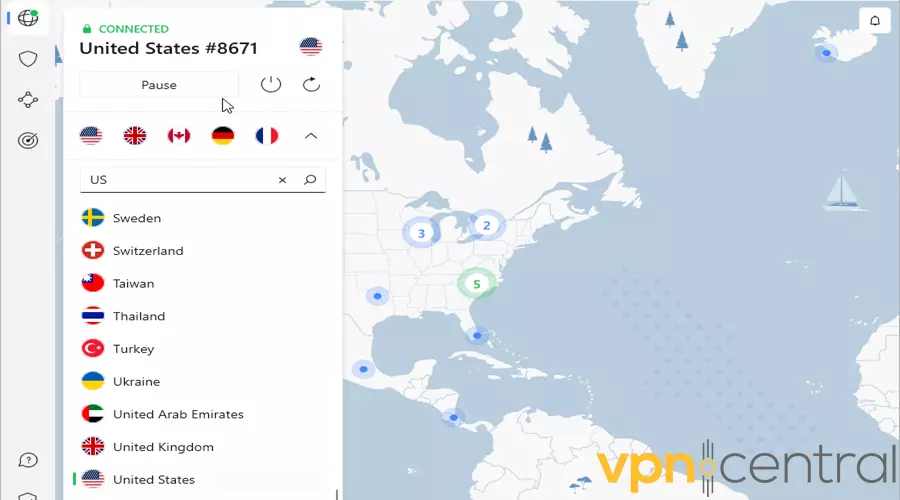 5. Now you can log into OpenAI and chat away!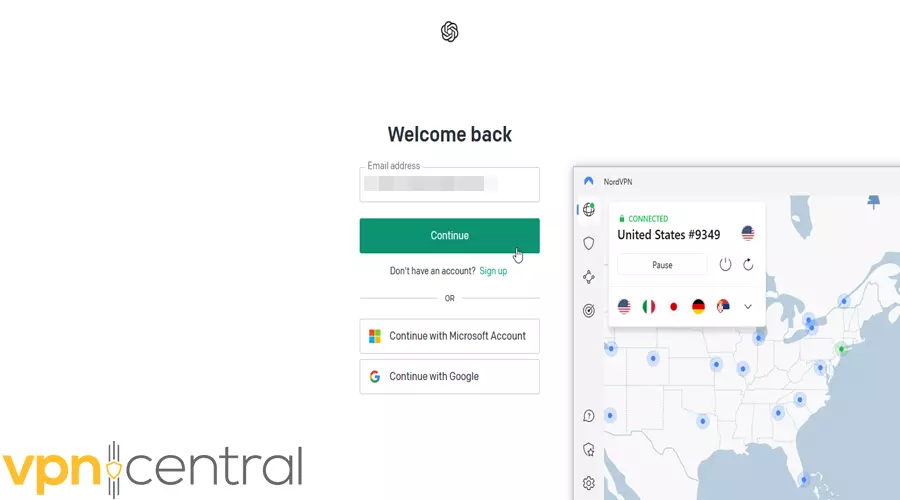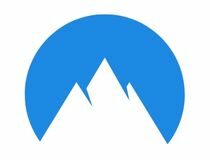 NordVPN
Unblock ChatGPT from anywhere and enjoy a secure and reliable connection with NordVPN.
3. Clear browser cookies
Did you know that your browser's cookies will store your location data?
They will also remember your page preferences, login credentials, shopping carts, and more.
That way, websites you visit often don't have to load everything from scratch every time.
However, by remembering your actual location, this feature will also sabotage your VPN.
So, your cookies could reveal that you're from an unsupported ChatGPT region, and the chatbot won't load.
Luckily, it's pretty easy to clear your cookies and cache. The process will slightly differ depending on your browser.
Here's how to do it on Google Chrome:
1. Open the browser, click on the three-dot menu in the upper right corner, and mouse over More tools.
2. Select Clear browsing data.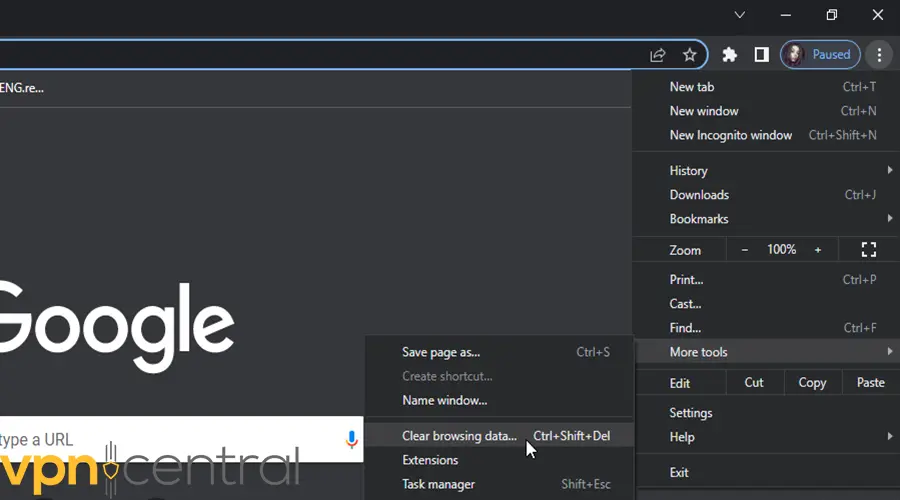 3. Go to the Basic tab.
4. Check the checkboxes for Cached images and files and Cookies and other site data.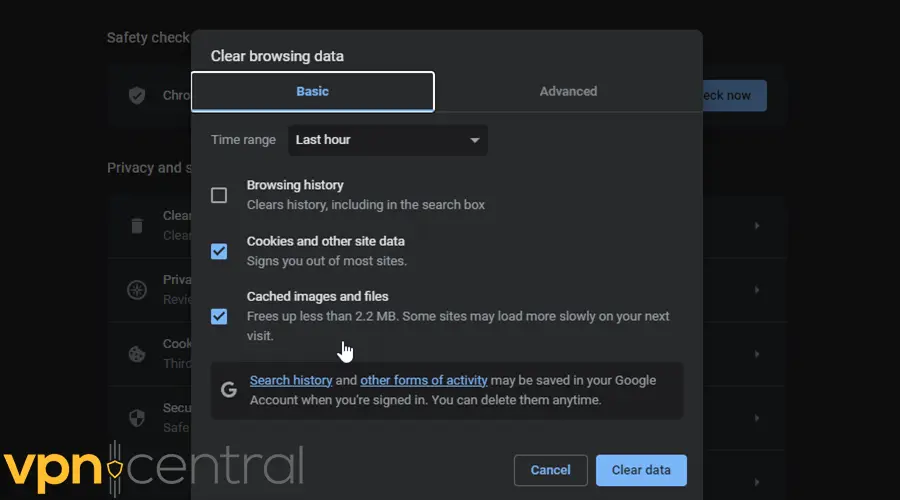 5. Choose All time for the time range.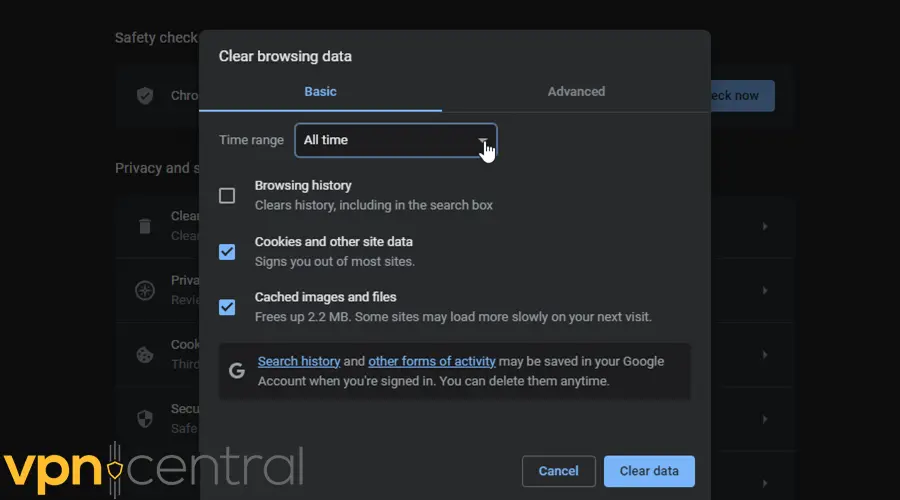 6. Finally, click Clear data.
Or, if you use Firefox, follow these instructions:
1. Open the browser, click the three bars in the upper right corner, and then Settings.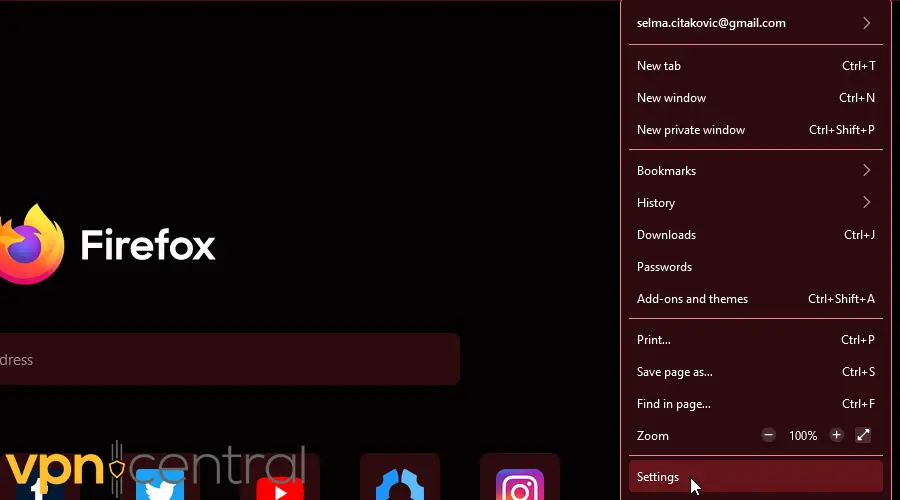 2. On the side menu, select Privacy & Security.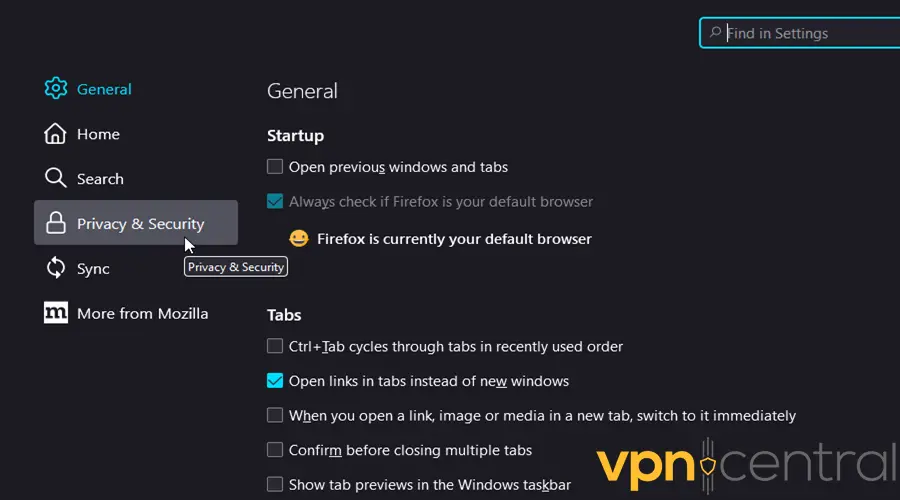 3. Scroll down to Cookies and Site Data and click Clear Data.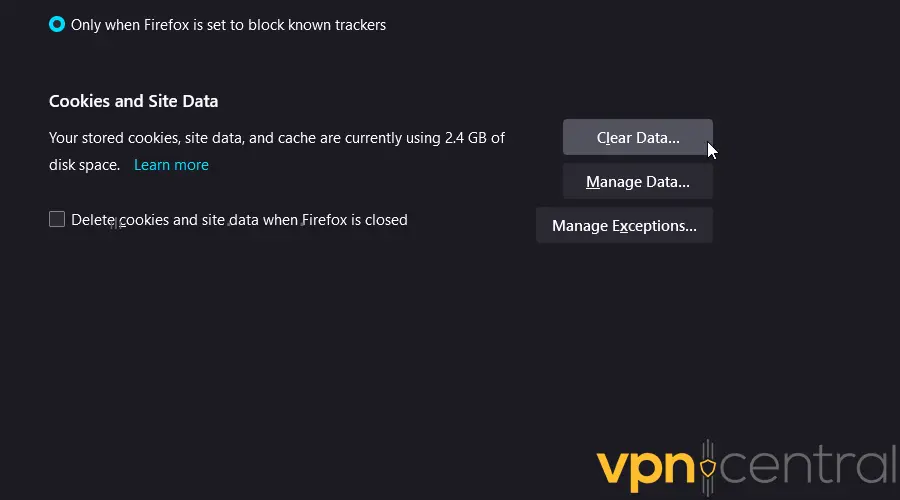 4. Confirm your decision and press Clear.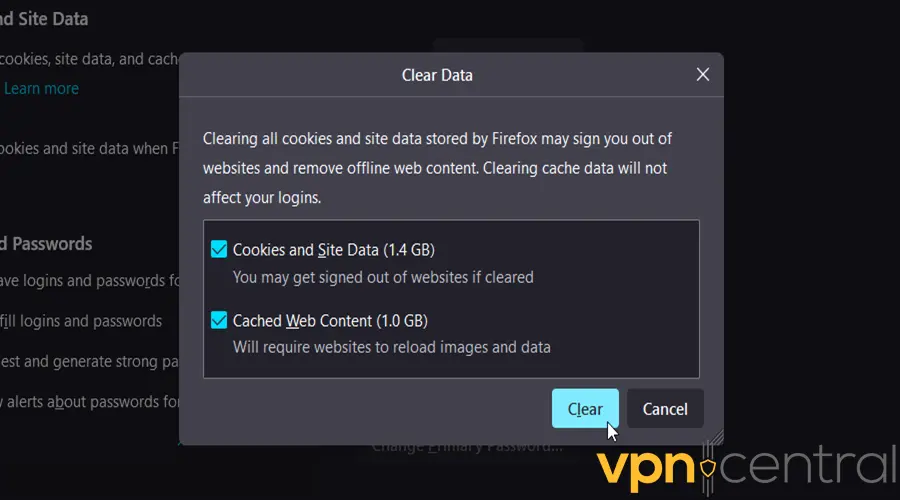 4. Fix a DNS leak
As you know, your VPN should envelop your entire traffic in an encrypted tunnel. But sometimes, your DNS queries can slip through and expose your real location.
That's why you should periodically check for DNS leaks.
It's a pretty simple operation:
1. Turn off your VPN and go to ipleak.net, dnsleaktest.com, or dnsleak.com.
2. Load the page and click to start the test. It'll display your IP, Hostname, ISP, and country.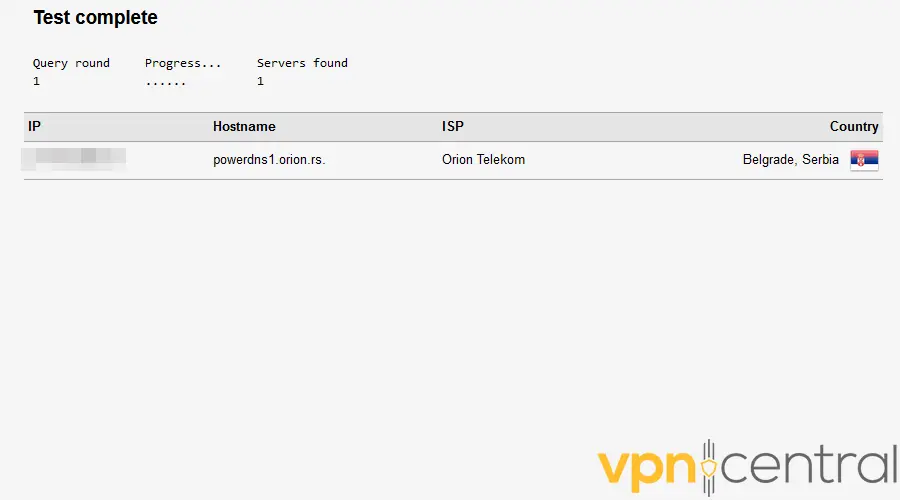 3. Now turn on your VPN, pick any location, and revisit the page. It should show you a different IP address, ISP, and location. That means you're leak-free!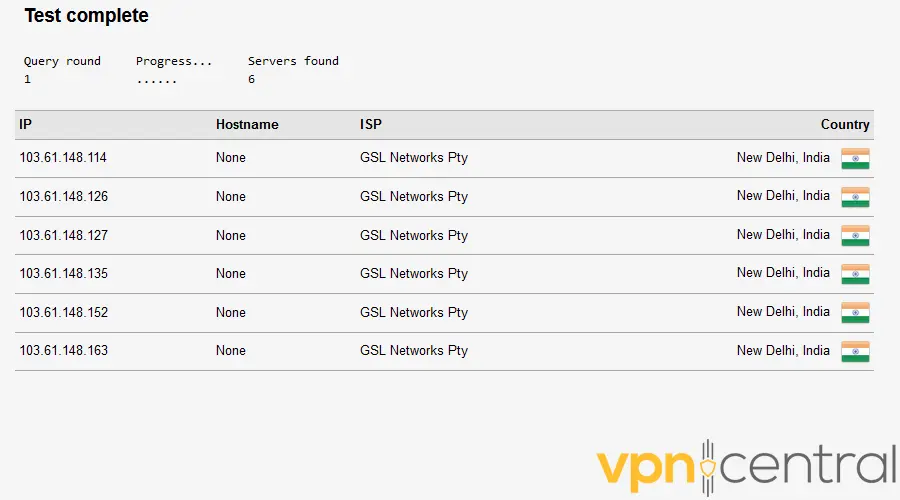 4. If it, again, shows your actual information, it indicates that you're experiencing a DNS leak.
In that case, follow these steps to fix it:
1. Type Control Panel in the Windows search bar and click on it.
2. Find Network and Sharing Center.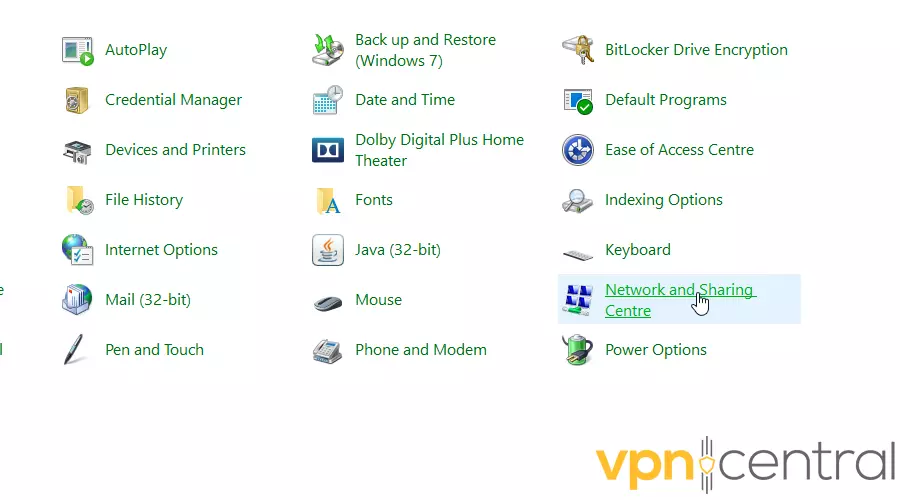 3. Select Change adapter settings from the left side of the screen.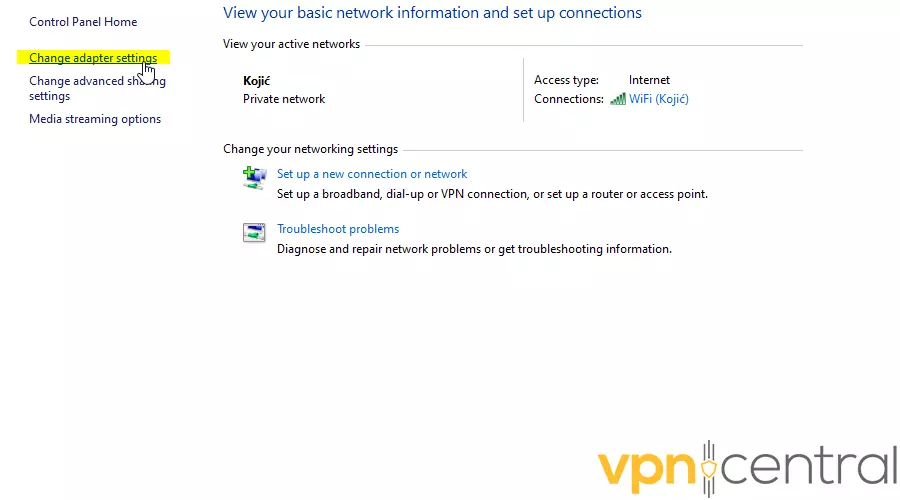 4. Right-click the connection you want to alter and choose Properties.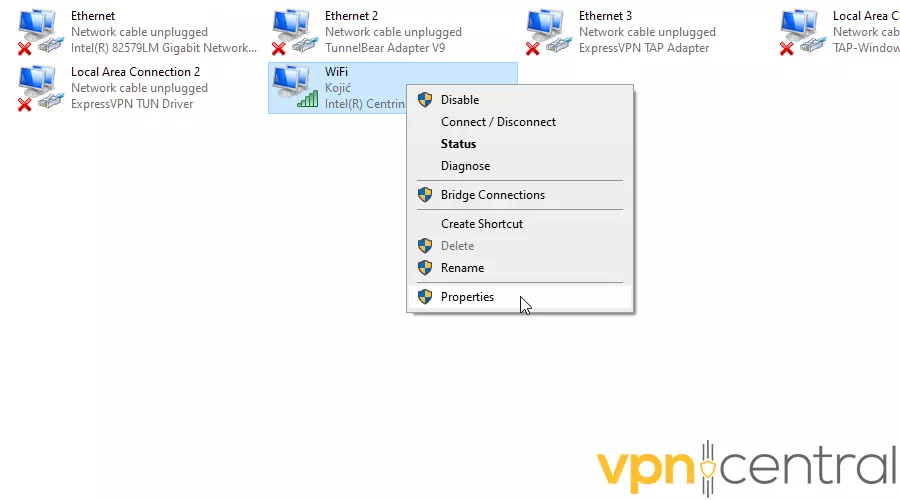 5. Click on Internet Protocol Version 4 (TCIP/IPv4), then Properties.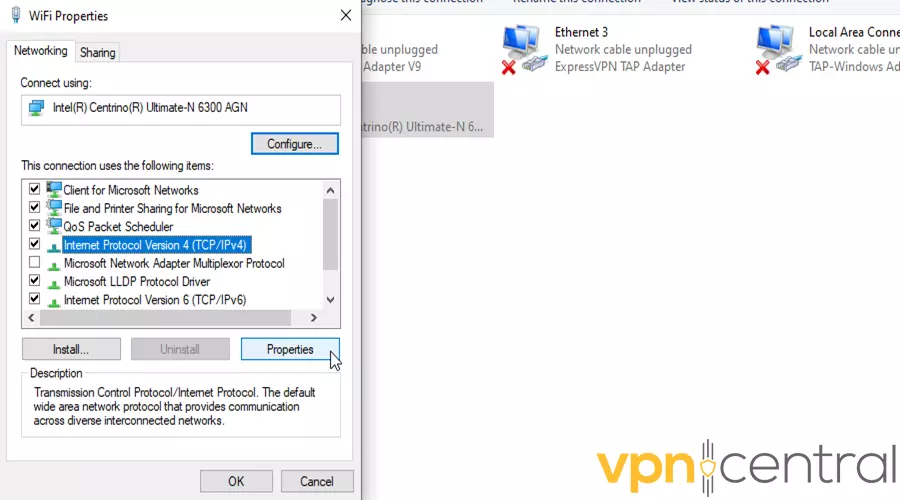 6. In the new pop-up, select Use the following DNS server addresses. Type in the new addresses and click OK.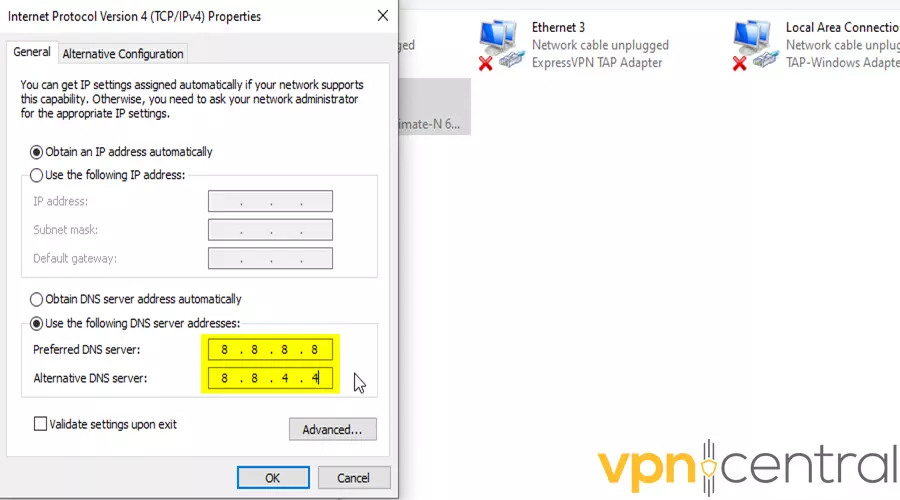 7. Repeat the process for Internet Protocol Version 6 (TCIP/IPv6).
You're most likely using your ISP's DNS servers by default. Instead, you should switch to public free addresses such as:
Google — 8.8.8.8 and 8.8.4.4
Cloudflare — 1.1.1.1 and 1.0.0.1
OpenDNS — 208.67.222.222 and 208.67.220.220
Quad9 — 9.9.9.9 and 149.112.112.112.
They won't record your IP address, which is definitely a plus for your privacy!
5. Prevent IPv6 leaks
IPv4 is still the most widely used Internet Protocol, but many ISPs offer IPv6 as well.
Unfortunately, most VPNs are only compatible with IPv4. They can't properly reroute and encrypt IPv6 traffic, and will accidentally leak your real IP address. Which, in turn, will prevent ChatGPT from working with your VPN.
That's why many providers let you disable IPv6 in their settings.
Alternatively, you can disable IPv6 on a system level:
Type Control Panel in the Windows search bar and click on it.
Find Network and Sharing Center.
Click on Change adapter settings in the upper left corner.

Right-click on your network adapter and choose Properties.

Uncheck Internet Protocol Version 6 (TCP/IPv6) on the list.

After that, click OK and Close.
6. Stop WebRTC leaks
WebRTC (Web Real-Time Communication) is a type of communication technology supported by Google Chrome, Firefox, and Opera.
Unfortunately, it has a tendency to show your actual IP address, rendering your VPN useless.
To combat this, many VPN services have features or add-ons that can prevent WebRTC leaks.
Otherwise, you can always disable WebRTC in Firefox:
1. Open the browser, type about:config in the URL bar, and press Enter.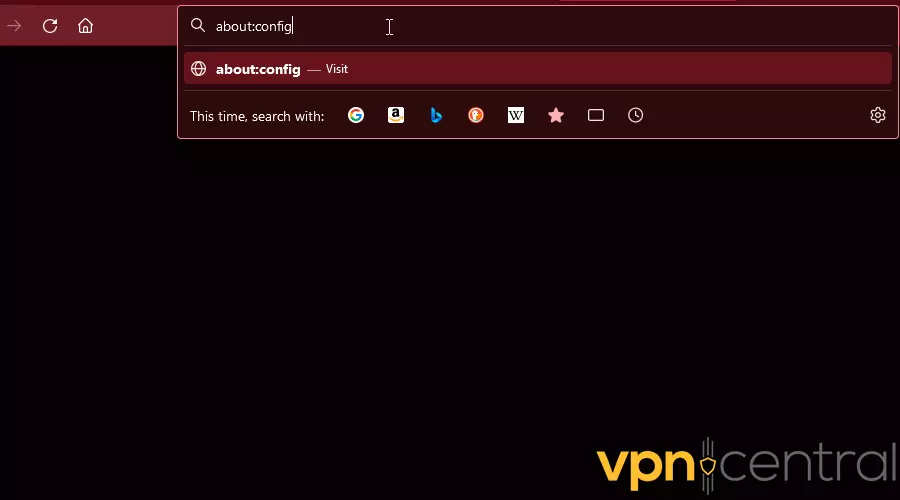 2. Agree that you want to continue.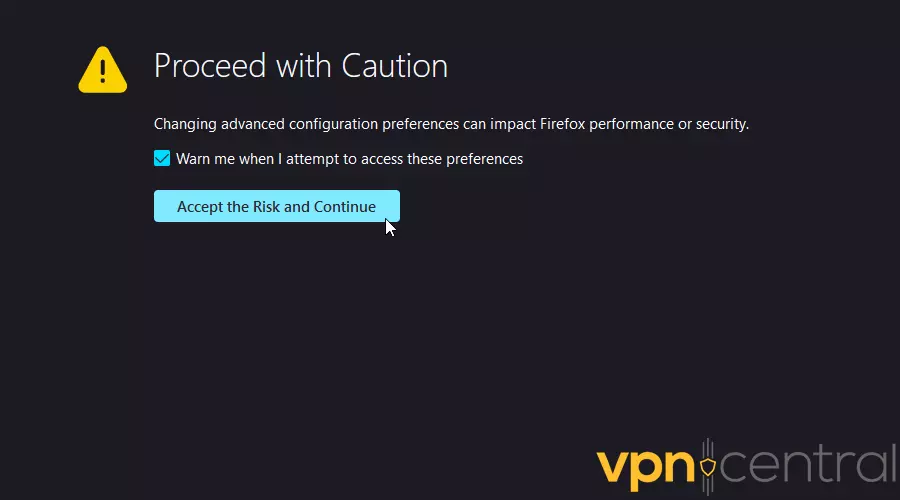 3. Type in media.peerconnection.enabled. Double-click it to change its value to false.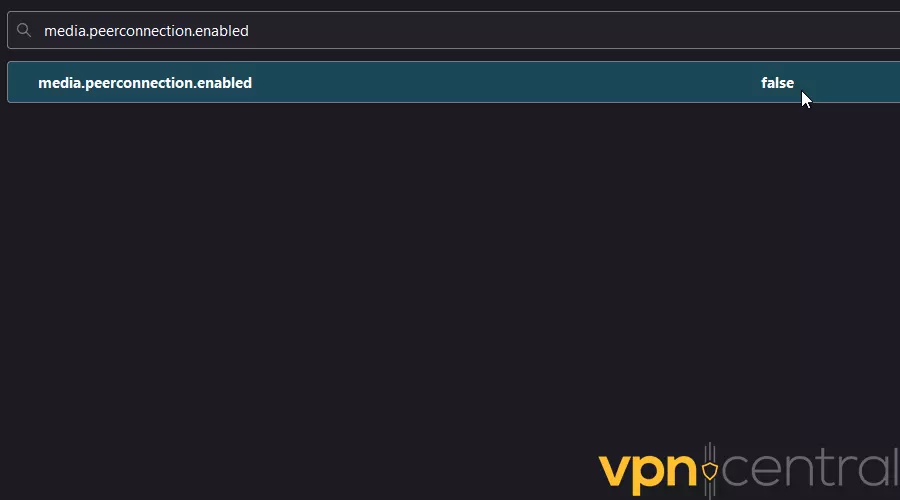 If you're a Google Chrome user, you won't be able to do this.
Instead, you'll have to rely on specialized extensions like WebRTC leak prevent and uBlock Origin.
Does ChatGPT block VPN services?
ChatGPT doesn't outright prohibit VPN usage, but if someone abuses the platform using a common VPN IP, it may block that address. If you're unable to access the chatbot when your VPN is on, it may be because OpenAI has already blocked the IP you were assigned.
If that's the case, some of the solutions we offered above should help you get around the problem. Depending on which VPN service you're using, connecting to another server may resolve the issue.
Chances are ChatGPT has already blocked all or the majority of IP addresses belonging to less reputable VPNs. If this is what's causing the problem, changing your provider may be necessary.
Wrap up
Now you know how to fix ChatGPT when it's not working with your VPN!
It all comes down to identifying the root of the problem. Maybe you're connected to an overloaded VPN server, or maybe your real IP address is visible.
Even your browser cookies could give away your IP.
Fortunately, all of these fixes only require a few minutes of your time. You'll be back to talking to the chatbot in no time!