ChatGPT has taken the world by storm, attracting over 500 million users in January 2023. It's an AI-powered chatbot that can complete various tasks, such as generating code and writing essays.
OpenAI, the company behind it, doesn't operate in some parts of the world. If you try to access it from an unsupported country, you won't be able to do so.
So, what are the countries where ChatGPT doesn't work? And is there a way to bypass this restriction from your location? Let's take a better look at it!
List of countries where ChatGPT is not available
While ChatGPT operates in most parts of the world, it's currently unavailable in the following countries:
| | | | | | | | |
| --- | --- | --- | --- | --- | --- | --- | --- |
| Afghanistan | Bahrain | Belarus | Burundi | Cameroon | Cambodia | Central African Republic | Chad |
| China | Cuba | Eritrea | Ethiopia | Egypt | Eswatini | Equatorial Guinea | Iran |
| Laos | Libya | North Korea | Russia | Paraguay | Saudi Arabia | Sao Tome & Principe | Somalia |
| South Sudan | Sudan | Syria | Turkmenistan | Uzbekistan | Venezuela | Yemen | Zimbabwe |
Although OpenAI has never officially stated where it doesn't operate and why it has provided a list of supported countries on its website. None of those listed above are on it.
If you happen to live in one of them and you try to use ChatGPT, you'll receive a message saying that the tool is at capacity or that the service isn't available in your country.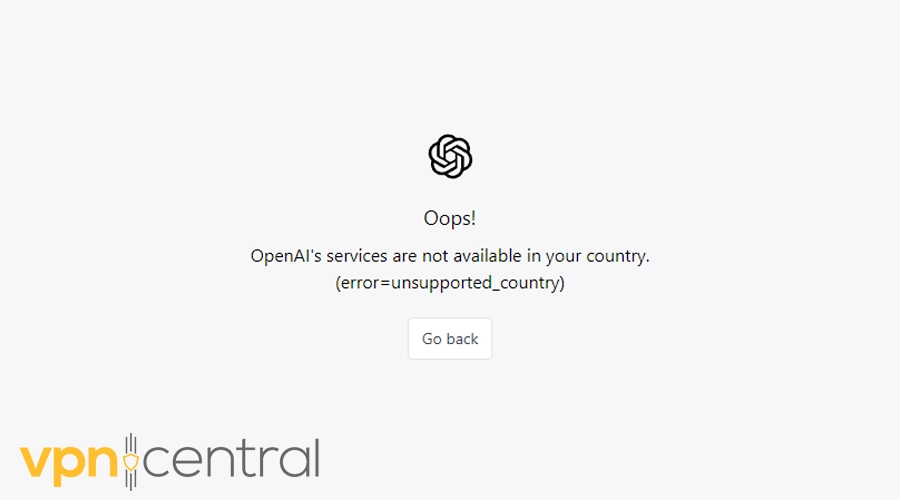 There are various reasons why ChatGPT may not be working where you live. OpenAI may not operate in some countries, but others may have blocked it due to their respective laws regarding internet usage.
The authorities in places, such as North Korea, Cuba, and Iran, have chosen to block certain AI technologies over fears that they could be used for criminal activity or anti-government purposes.
Keep in mind that regulations are constantly changing. If ChatGPT isn't available in your location at the moment, it doesn't mean it'll stay that way.
Another reason why you can't access ChatGPT might be infrastructure limitations. These include the lack of telecommunication networks or electricity grids, outdated hardware, limited access to cloud computing, and more.
How to unblock ChatGPT from anywhere
Luckily, it doesn't matter if OpenAI doesn't support your country or if your government restricts it. There's a simple tried-and-true solution that'll help you unblock it.
Use a VPN
Companies like OpenAI will look at your IP address and block it if it shows you live in one of the countries listed above.
This means all you have to do is change your virtual location and you'll be able to start a conversation with the chatbot.
There are various great VPNs for ChatGPT, but our top pick for unblocking it is ExpressVPN.
It provides a fast and stable connection and operates in almost every ChatGPT-supported country. What's more, it offers advanced leak prevention, so once you spoof your location with it, you can rest assured that your real whereabouts won't be accidentally exposed.
Let us show you how to get it up and running:
Visit ExpressVPN's website and pick a subscription.
Download the relevant app for your device and log into your account.
Connect to a nearby location in which OpenAI operates.

Access ChatGPT.
It's also worth noting that a VPN won't only enable access to ChatGPT but it'll also help you stay safe while using it.
This is an important thing to consider, as such AI tools are trained by using sensitive data on individuals.
Some users have reported that they experienced ChatGPT not working with a VPN.
If this happens to you, there are quick and easy solutions you can try, such as clearing your browser cookies or switching to a superior provider.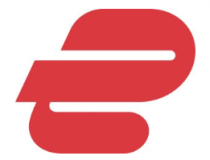 ExpressVPN
Easily unblock ChatGPT from anywhere and enjoy a fast and secure connection with ExpressVPN.
One more thing!
How to use ChatGPT in Saudi Arabia
ChatGPT isn't available in Saudi Arabia due to regulatory restrictions.
Luckily, a VPN can evade geo-blocking and grant you access to the AI-powered chatbot.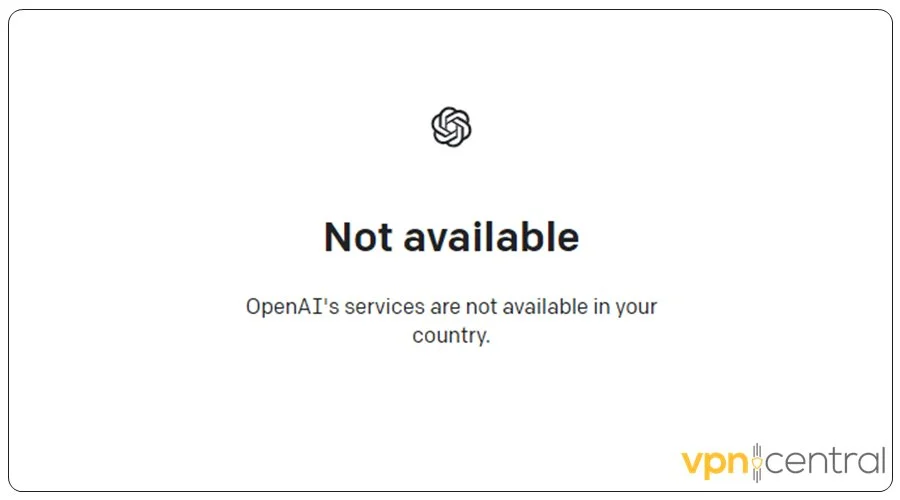 Here's how to go about it:
Get a reliable VPN and subscribe to any plan. We'll use ExpressVPN for illustration.
Download and install the app on your device.
Launch it and log into your account.
Choose a server in a ChatGPT-supported region and Connect.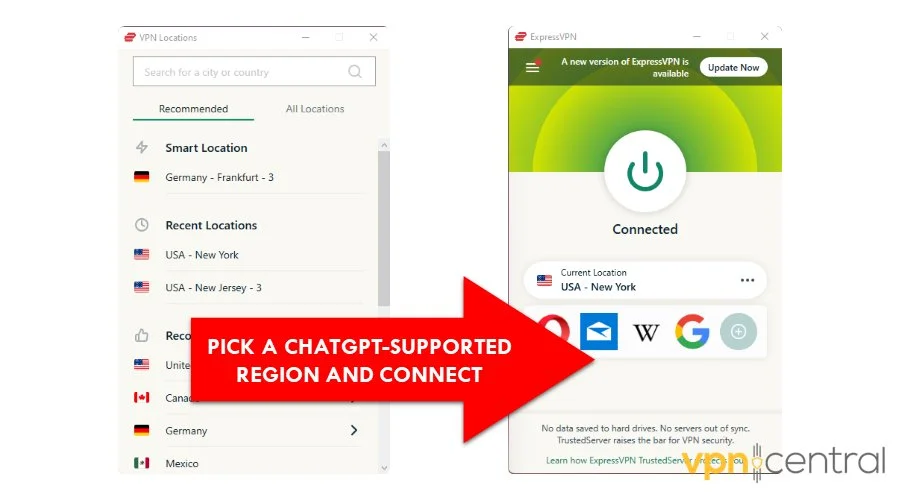 6. Open ChatGPT on your browser and log in.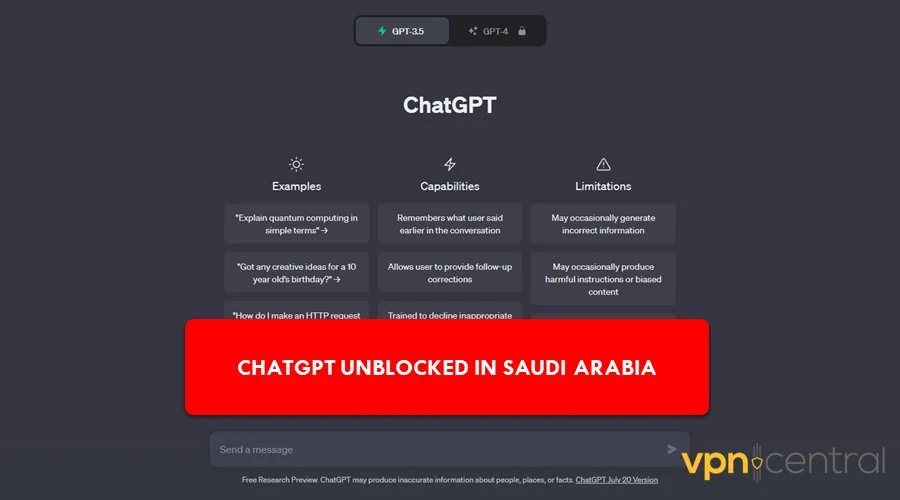 The good thing about ChatGPT is that it's available in Arabic. So feel free to localize the configurations and explore its full potential.
Wrap up
Now that you know what are the countries where ChatGPT is not available, you may have an idea of why you're unable to access it.
Luckily, even if the tool doesn't work in your country, you can easily get around the problem by spoofing your location with a VPN.