Claude.ai is a powerful AI assistant with various capabilities, but unfortunately, it's only available in the US and UK.
This is due to regulatory hurdles, licensing restrictions, and privacy concerns.
However, we can show you how to easily bypass the service's geo-restrictions and freely access it from anywhere.
Ready? Let's go!
Why is Claude.ai not available in your country?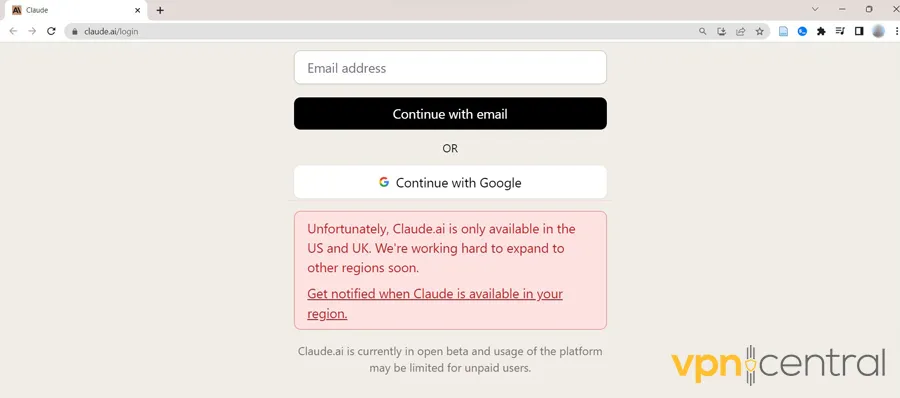 Claude.ai may not be available in some countries due to licensing agreements, regulatory constraints, and data privacy concerns.
Each country has different legal requirements and policies for AI-powered services, which can make it difficult for Claude.ai to expand globally.
In addition, AI-driven tools often require access to large amounts of data, which can be difficult to obtain in certain countries due to privacy and data protection laws.
As a result, Calude 2 is currently unavailable in major markets, such as Canada, Australia, Brazil, and most of Europe, plus Asian countries like China, Japan, India, and more.
With the increasing demand for AI-based solutions, it's crucial to provide a way for users from these areas to access Claude.ai:
How to access Claude.ai from anywhere?
Fortunately, there's a reliable way to bypass geo-restriction and enjoy Claude.ai, no matter where you are.
The key to unlocking Claude is using a VPN.
A VPN works by routing your internet traffic through a secure server located in a country where Claude.ai is available, masking your real location and granting access to the service.
But with so many options, which one should you choose?
Based on our tests, ExpressVPN is the best option for circumventing restrictions and accessing Claude.ai while safeguarding your personal data at the same time.
Here's how to get it up and running:
Visit ExpressVPN's website and pick the subscription you like best.




Next, download the relevant app for the device you intend to use Claude on.




Launch the VPN client and open its list of servers.




Connect to a server in the US or UK, and you're good to go.
Now, the IP address of your device will be changed. And as a result, Claude.ai will believe you're accessing it from a supported country.
Moreover, ExpressVPN offers a strict no-log policy and strong encryption. This ensures that once you've unblocked Claude, the service will never get to know your real location.
Top ExpressVPN features:
High-speed servers in 94 countries
User-friendly apps for Windows, Mac, Android, and iOS
Lightway protocol with better speeds and security
5-star customer service with 24/7 live chat support
Risk-free 30-day money-back guarantee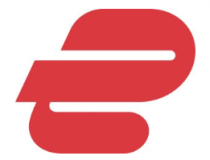 ExpressVPN
Easily access Claude.ai from anywhere with this fast and reliable VPN.
Summary
Unfortunately, Claude.ai is only available in the US and UK.
However, with a premium VPN, you can bypass its geo-restrictions and freely access it from anywhere in the world.
By encrypting and routing your traffic through a server in a supported country, a service like ExpressVPN can make quick work of Claude's region blocks.
---