Like ChatGPT and Google's Bard, Claude from Anthropic is a prompt-based generative language model.
Many people worldwide were expecting the launch of Claude, hoping that it would be even better than the other two.
And finally, Anthropic made it available, but only to US and UK users.
But don't worry, you can bypass these geo-restrictions and access Claude 2 from anywhere in the world using a VPN.
For example, I was able to access it from Nigeria in just a few clicks.
I'll show you exactly what I did so you can do it too.
Why do you need a VPN to access Claude.ai outside the US and the UK?
You need a VPN because it can help change your location to the US or UK, the only countries where Claude 2 is currently available.
If you try accessing the chatbot from outside the US and the UK, you'll get a message stating Unfortunately, Claude.ai is only available in the US and UK. We're working hard to expand to other regions soon.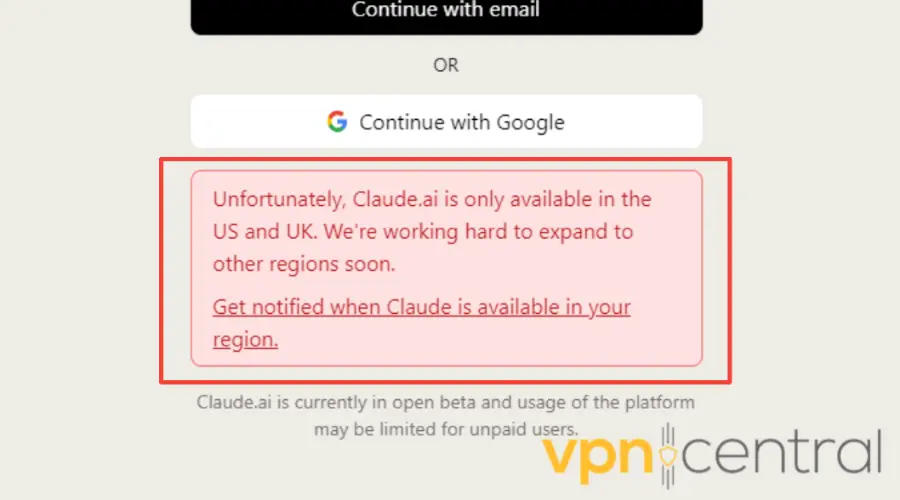 This is because Claude 2 is still in the early stages of development and is only being tested in these two countries.
As it's visible in this error message, it will eventually launch in other countries too.
However, until then, using VPN is pretty much your only option.
When you connect to a VPN, you essentially tunnel your internet traffic through a server in another country.
This means that your IP address will appear to be from that country, even though you are actually located elsewhere.
So, if you want to access Claude 2 from outside the US or the UK, you can use a VPN to connect to a server in one of those countries.
This will trick Claude 2 into thinking that you are located in that country and you will be able to use the service.
Here's exactly how to do that with a VPN:
How to access Claude.ai from anywhere?
Below are the exact steps I followed for unblocking Claude.ai outside the US and UK.
As an avid VPN tester that frequently unblocks geo-locked platforms, I can assure you that NordVPN is a great option to bypass all restrictions, including those on Claude.ai.
That said, following the same principle should work with other providers as well.
Here's what to do:
Subscribe to a NordVPN plan and download the software.

Download and install the app to your device.
Login using the email and password you picked during signup.


Once the app is launched, click the downward arrow to open the search box. Type US or UK and connect to a server.

Once connected, open your web browser and navigate to Claude.ai.

Register with your email and check your inbox. Type the login code you got into Claude.ai.

Next, you must provide your name, check the box to affirm you're above 18, and agree to their terms and privacy policy.

Claude also requires you to verify a UK phone number. You can get one for free from ReceiveSMS, OnlineSIM, and MyTempSMS.
Provide the verification code sent to your virtual UK phone number.

Click Verify Code to skip to go to the next step.

And Voila, you get your first welcome message to Claude 2.

Read through the safety messages and then give your first prompt!
With over 1,970 US

and 440 UK

servers, you have several options to choose from.
You can be sure you'll get good speeds because, with so many servers, the chances of too many people connecting and causing overload are slim.
The best part is that it offers an obfuscation feature that adds an extra layer of security by double-changing your IP address and disguising your internet traffic to resemble regular ISP traffic.
As a result, even if Claude.ai implements VPN detection measures, it won't be able to identify your true location.
Moreover, this option will allow you to use VPN in restrictive countries without anybody figuring it out.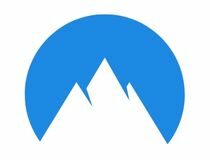 NordVPN
Choose from hundreds of US & UK servers to easily spoof your location and access Claude.AI from anywhere!
What can Claude 2 do?
Claude 2 is an AI assistant that can help you with various tasks using natural language.
You can ask the chatbot for help with anything that involves text processing or conversational skills.
Here are some examples of what I tried on Claude 2:
Summarize large documents or articles into bullet points or paragraphs.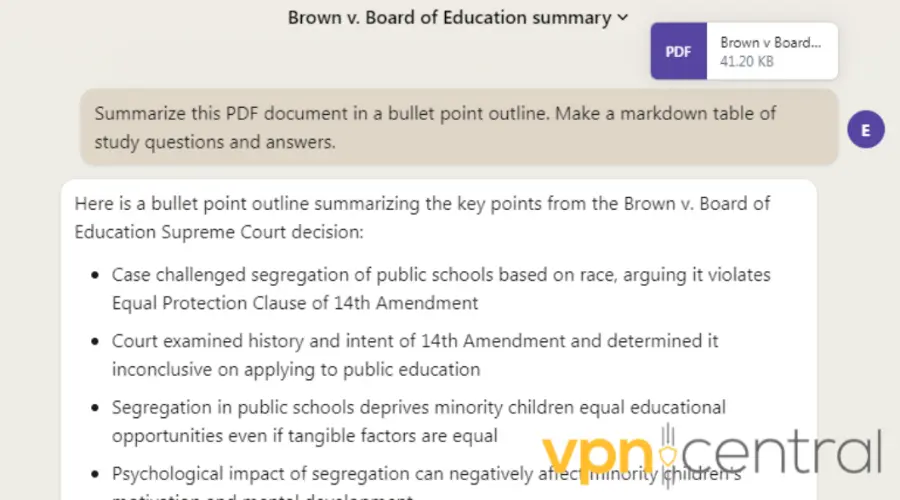 Search for information on any topic using multiple sources.
Write creative stories or poems based on your prompts or preferences.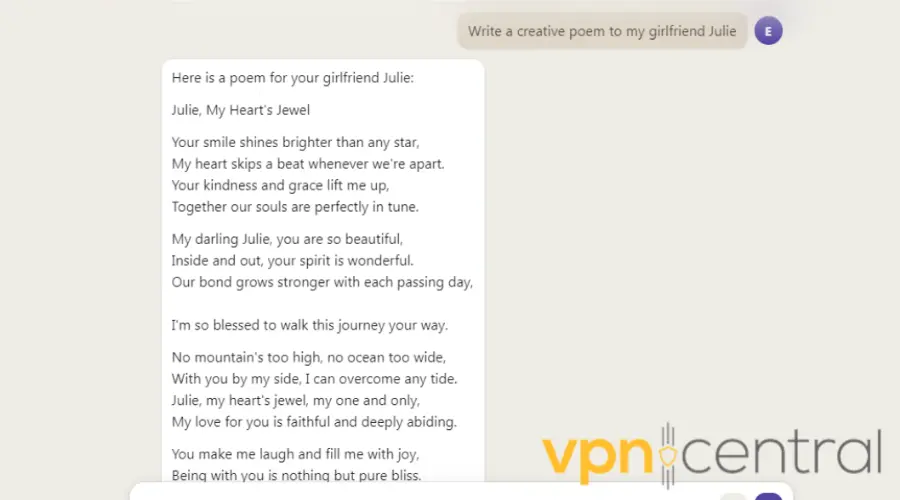 Code in Python using natural language instructions or examples.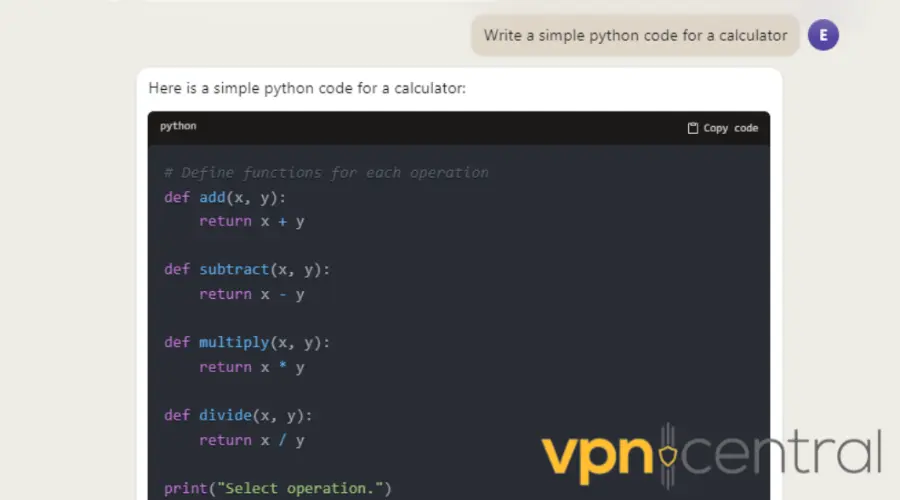 Answer questions on any subject using factual or common sense reasoning.
Generate catchy headlines or slogans for your products or projects.
Rewrite or improve your text using different styles or tones.
Claude 2 is not only capable of performing these tasks but also of explaining its thinking process and providing references for its outputs.
You can also give it feedback and steer it toward your desired outcome.
And the best part is it can adapt to your personality, tone, and behavior and create a personalized and engaging experience for you.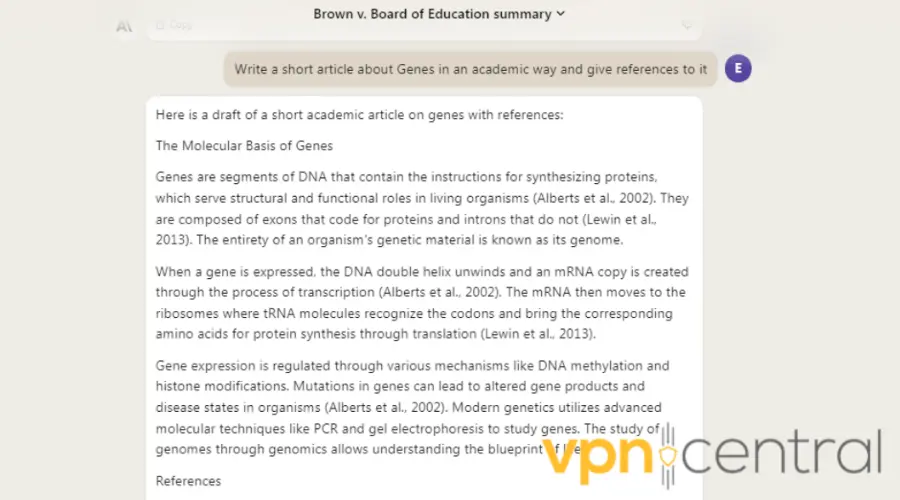 However, Claude 2 is not perfect and may sometimes produce errors or inappropriate outputs.
You should always use your own judgment and discretion when using Claude 2 and not rely on it for critical or sensitive decisions.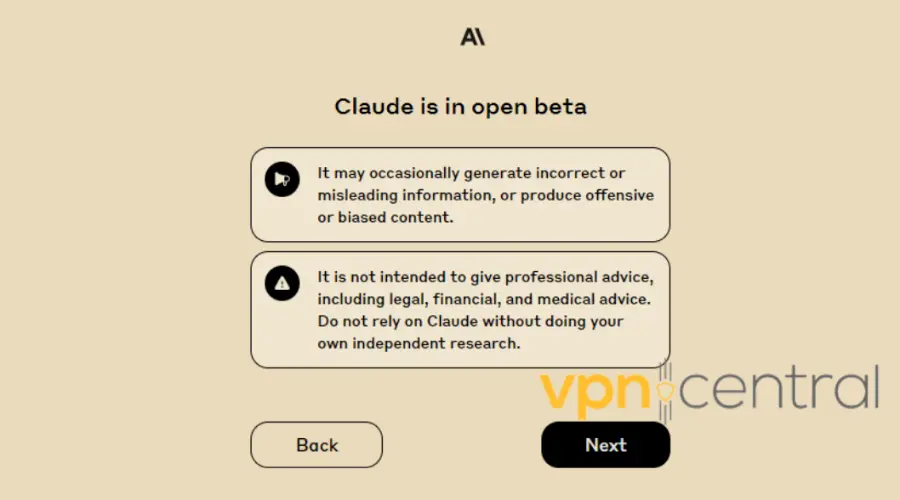 So far, according to my tests, Claude 2 is a powerful and versatile AI assistant that can help you with many tasks that would otherwise take a lot of time or effort.
But how is it compared to the popular ChatGPT? Let's see.
How does Claude 2 compare to ChatGPT?
The meeting point between the two is that they can both perform various tasks such as summarization, search, writing, coding, and more.
However, Claude 2 has some advantages over ChatGPT in terms of performance, safety, and usability.
According to Anthropic's website, Claude 2 can be accessed via API and a public-facing beta website.
Also, it has better safety features that make it less likely to produce harmful or offensive outputs.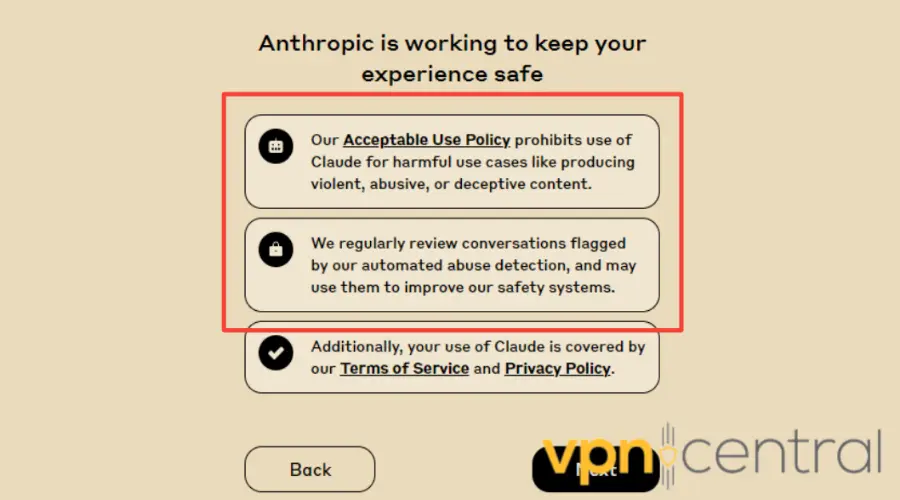 Plus, I discovered it is easier to converse with and more steerable than ChatGPT.
Regarding GRE writing, Claude 2 wins with a score of 5 over GPT-4'S of 4.
This means it can generate well-structured and coherent written responses and help GRE students.
Claude boasts an impressive 100,000 token context window. This means it can handle a whopping 75,000 words, equivalent to the length of a novel.
On the other hand, ChatGPT4 has a slightly smaller one with a maximum token count of 32,768.
This translates to around 64,000 words or approximately 50 pages of text.
One limitation of Claude is that it cannot handle visual input or multimodal tasks. It primarily focuses on processing and generating text-based information.
In contrast, ChatGPT4 has evolved to handle visual input and multimodal tasks, making it a versatile language model capable of dealing with both text and images.
This gives it an edge in certain applications and contexts.
Overall, both are impressive AI chatbots that can help you with various tasks using natural language.
Summary
So, at this point, you know how to access Claude.ai outside the US and UK.
While the chatbot AI is unavailable outside these regions, you can still use it with a VPN.
By following the steps outlined in this article, you can enjoy all the amazing services claude.ai offers!
---