DayZ is a post-apocalyptic multiplayer game with one rule: survival of the fittest.
With such high stakes, delays and lags can be rage-quit-inducing.
So, if you need a quick DayZ ping fix, you've come to the right place.
Below, you'll find solutions for common network and hardware problems that might be hindering your connection.
Let's do some troubleshooting!
What causes high ping on DayZ?
If your game is noticeably laggy, there are several potential reasons, such as:
Slow connection — Your ISP might be restricting your speed and bandwidth to reduce your data usage.
Full cache — Your router or modem cache has a pre-established limit. Once it's full, it could affect your speed.
Outdated network drivers — Missing, incompatible, or outdated network adapter drivers can also cause connection issues.
Outdated BIOS — It's quite rare, but an outdated BIOS may cause crashes, freezes, and latency problems.
Too many connected devices — Your network could be overwhelmed by too many users, so try to limit the number of connected devices.
To save yourself time and effort, do some detective work before trying the solutions! If you know what's causing your troubles, they'll be easier to deal with.
How to fix high ping on DayZ?
You can avoid a lot of problems by keeping your computer and router up-to-date. Regular maintenance can go a long way!
Still, here are some fixes that are bound to work wonders on your performance.
1. Reboot your router and modem
Don't underestimate the oldest trick in the book; it might be just what you need.
It's pretty straightforward:
1. Unplug both devices.
2. Wait for at least 20 seconds before plugging back the modem.
3. Wait for another 90 seconds and proceed with the router.
4. Make sure all the lights are green and try your connection.
It might be simple, but often it's the fastest and easiest solution to a bunch of problems, including high in-game ping.
2. Use a VPN
A dependable VPN service can help you minimize latency.
For the best results, try ExpressVPN. It maintains lighting-fast speeds across its extensive server network.
Here's how to use it!
1. Subscribe to ExpressVPN and download the software.
2. Follow the instructions to install the app.
3. Open it and look at the closest server options.
ExpressVPN has a handy Smart Location feature that automatically suggests the best one.
4. Click the big power button once you've made your choice. You'll then be notified that you're connected.
5. All that's left to do is to boot your game and enjoy a lag-free session!
When in doubt, ExpressVPN is always a good idea, that's able to bypass the DayZ VPN detection.
It lets you evade ISP throttling, which inevitably impacts your gameplay. You might not be aware of it, but your provider can intentionally limit your speed!
Having more server locations to choose from is another reason. You can optimize your connection by picking a more direct route to the game's server location.
And finally, using a VPN secures your data and ensures your online anonymity.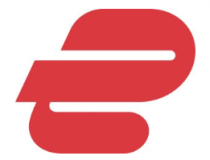 ExpressVPN
This premium VPN service can help you reduce ping and resolve any problem you might have while gaming.
If you still want to go another way, read on for some alternatives.
3. Clear your DNS cache
That will delete all the server addresses you've been connected to, thus improving your connection.
Here's how to do that:
1. Type CMD in the Windows search bar to find Command Prompt.
2. Click on Run as administrator.
3. Once you're there, type the following commands:
ipconfig /flushdns
ipconfig /registerdns
ipconfig /release
ipconfig /renew
netsh winsock reset
Press Enter after each command and move on to the next one.
4. Finally, restart your computer.
This DNS flush will help you get rid of stored outdated information for DayZ. Once you make space for new info, the game will run much smoother.
However, if that doesn't fix the high ping on DayZ, there's another DNS trick you can try.
4. Change your DNS server
Upgrading to a better DNS server can improve your connection and reduce ping.
Just follow these instructions:
Type Control Panel in the Windows search bar and click on it.
2. Find Network and Sharing Center.
3. Select Change adapter settings on the left side of the screen.
4. Right-click the connection you want to alter and choose Properties.
5. Click on Internet Protocol Version 4 (TCIP/IPv4), then Properties.
6. In the new pop-up, select Use the following DNS server addresses. Type in the new addresses and click OK.
You can try the following:
8.8.8.8 and 8.8.4.4
1.1.1.1 and 1.0.0.1
9.9.9.9 and 149.112.112.112
8.26.56.26 and 8.20.247.20.
7. Repeat the process for Internet Protocol Version 6 (TCIP/IPv6).
Once you're done, you should experience a notable difference in your Internet connection.
5. Update your network drivers
If you've been neglecting network adapter driver updates, it's time to rectify that.
Let us show you how!
1. First, you'll need to know your network adapter model. Go to Settings and click on the Network & Internet section.
2. On the next screen, select View hardware and connection properties.
3. Scroll down until you find your currently operational Wi-Fi adapter. The model and manufacturer will be displayed in the description.
4. Now, go to Device Manager in the Windows search bar.
5. You'll find a list of all your active devices. Look for Network adapters and click on it to collapse.
6. Right-click on the adapter model you saw earlier and select Update driver.
7. Pick Search automatically for drivers and wait for Windows to check whether you're using the optimal version. If you're not, it will download it automatically.
Even if that's not the Dayz ping fix you need, it's still recommended to have your network drivers up-to-date at all times.
6. Change your Windows Update delivery settings
You can limit your bandwidth usage for downloading Windows updates, as it might be slowing down your connection.
Let's take a look!
1. Find Windows Update delivery settings in the Windows search bar.
2. Click on Advanced options.
3. Select Percentage of measured bandwidth and Limit how much bandwidth is used for downloading updates in the background.
4. Slide the bar to 10% or less.
That way you'll optimize bandwidth usage and likely improve your ping when playing DayZ.
7. Use Ethernet
A wired connection is often better than Wi-Fi.
Depending on the positions of your router and gaming setup, you might need to do some rearranging first.
If that's not possible, you can invest in a powerline adapter to plug into.
Either way, check if your ethernet cable is suitable for gaming. You'll want to get a Cat 5 or better cable, as those can handle speeds of 1000 Mbps or higher.
8. Update BIOS
As a last resort, you could also update your BIOS to boost your performance.
Keep in mind that it's a risky task that might end up causing more troubles than it solves.
Depending on your motherboard manufacturer, the instructions will differ.
However, if you're up for it, the general procedure is the same:
1. Download the latest BIOS/UEFI version from the manufacturer's website.
2. Unzip the contents and copy them to a USB flash drive formatted to FAT32.
3. Restart your PC and access the BIOS/UEFI menu by pressing the appropriate button. Depending on the manufacturer, it could be F10, F2, F12, F1, or DELL.
4. Find the update screen and select the files from your USB drive.
5. Let the updates finish, then restart your computer.
*Note: If you don't remember what motherboard you're using, you can find out in System Information on Windows 10.
To do that, type System into the Windows search bar. Then open it and scroll down to Baseboard Manufacturer and Baseboard Product.
One word of advice, though:
The BIOS update can't be interrupted under any circumstances. If your PC gets unplugged or there's a power cut, you could render it completely useless.
Wrap Up
High latency can make any game virtually unplayable.
But no worries — once you figure out what's causing it, you can find an easy DayZ ping fix above.
A good VPN or a trip to your network settings will solve most issues.
Good luck!