Many players prefer to use a VPN while playing. However, DayZ doesn't look kindly upon that and enforces some strict rules.
So, if you're looking for a sure-proof DayZ VPN detected fix, you've come to the right place.
We've covered all the methods you need to unblock your game. Let's get started!
Why does DayZ block VPNs?
Many admins set up their servers to restrict VPNs to stop people from circumventing account penalties. Namely, permanently banned players can use them to return to the game.
Furthermore, VPNs are often associated with cheaters and hackers.
That is unfortunate because many people use them for entirely different reasons, such as bypassing geo-blocks, and they still get blocked. 
Unfair, right? Here is how to deal with that!
DayZ VPN detected fix [4 methods that work]
If DayZ realizes you are using a VPN, you'll get kicked off along with a warning: BattlEye: Admin kick (VPN Detected)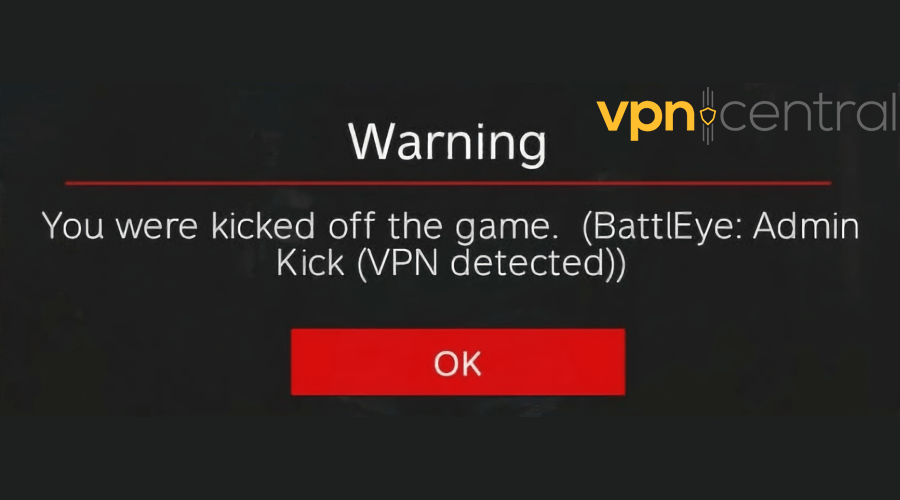 Whether it happens on a single community server or all of them, these are some guaranteed fixes that will help:
1. Change your VPN server location
Before you do anything overly ambitious, go for the easiest solution — switching to another VPN server.
Simply open up the list of locations and pick a different one that won't impact your latency too much. It might take a few tries until you find the best one.
That usually does the job for VPNs that have a problem with crowded servers.
If you share an IP address with many users simultaneously, DayZ will mark it as suspicious activity.
Additionally, the game will immediately notice if you're using a known VPN IP address.
2. Change your VPN provider
If you keep getting admin kicks, it's time to consider a more reliable VPN service that works with DayZ.
For the best results, we recommend NordVPN. It has over 5600 servers, and some are particularly suited for bypassing VPN blocks.
We'll explain these advantages in a bit.
But first, let's see how to install and use it.
1. Subscribe to NordVPN and download the software.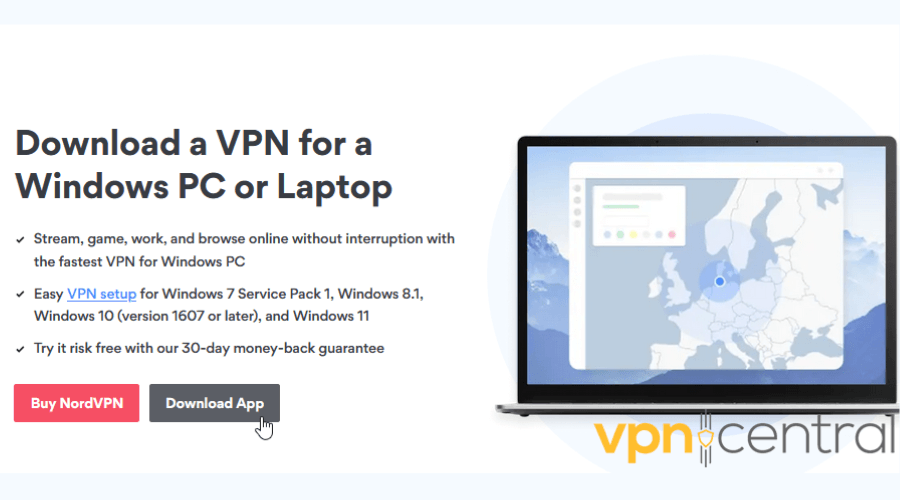 2. Follow the instructions to install the app.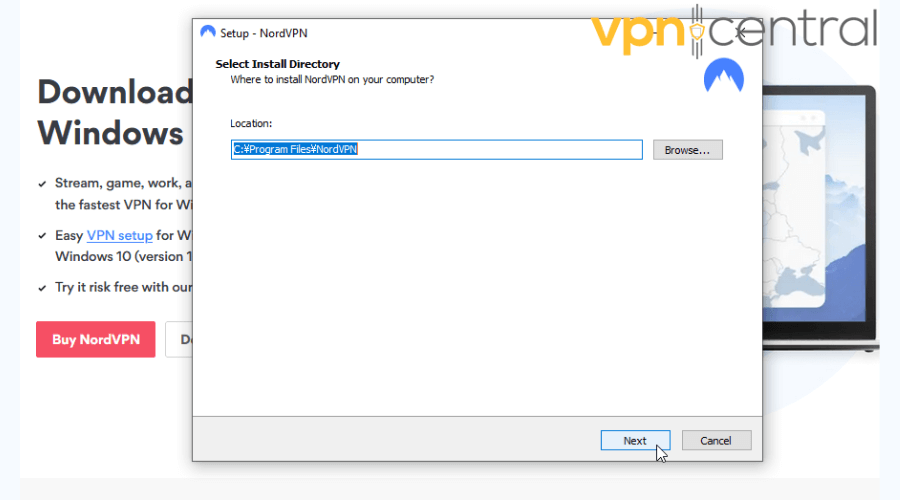 3. Open it and scroll down the list to find a suitable server.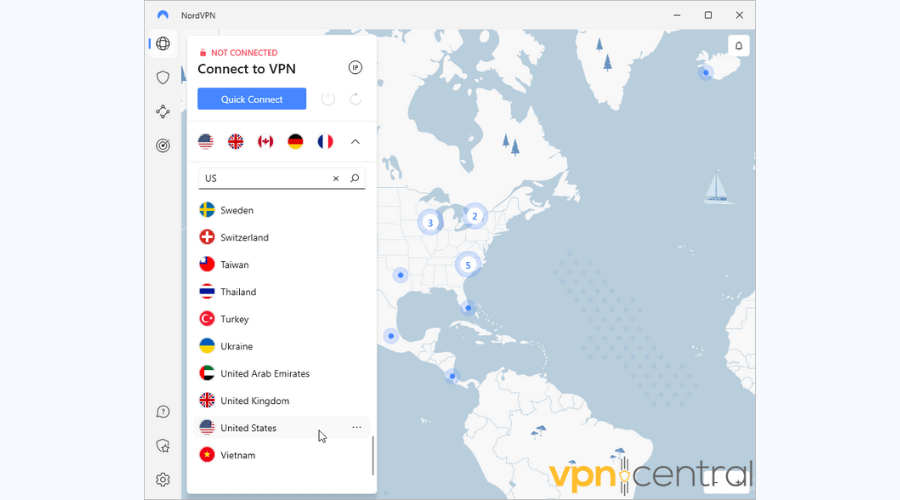 4. Click on the flag icon to connect. If you press the three dots next to it, you can look at all the available cities in this county.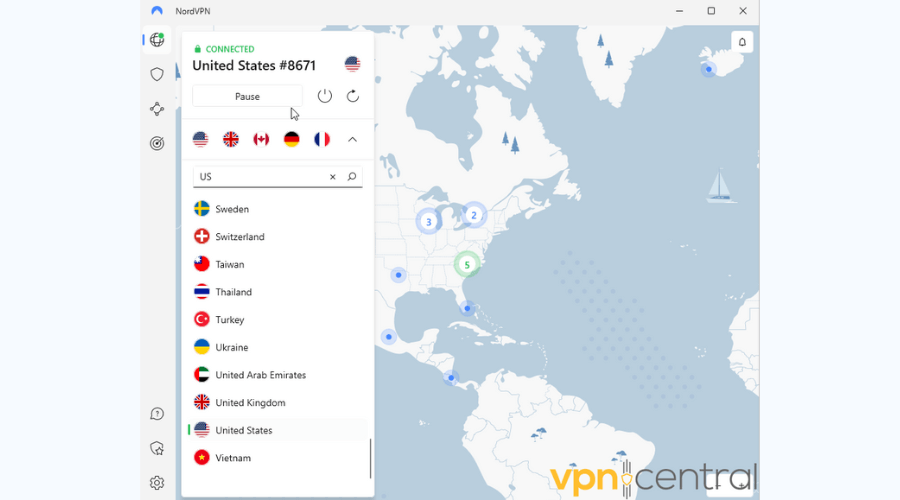 NordVPN is perfect for avoiding detection because its obfuscated servers hide you're using a VPN
They change your data packets so that tools made to block VPN traffic let them pass.
That's why you can benefit from them even in heavily restricted environments, including for playing DayZ.
If you're using the OpenVPN (UDP) or OpenVPN (TCP) protocols, you'll see them in the Specialty Servers list.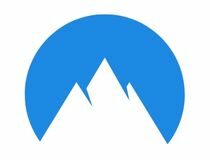 NordVPN
Get access to any game you want with this premium VPN provider.
3. Contact the server admin
If you're still having issues, you could explain your situation to the server admin and ask to be whitelisted.
Usually, they use tools like BattleMetrics, relying on IP2Location, to find out the players' geolocation to keep cheaters and hackers at bay.
However, regular VPN users also get caught in the crossfire.
Luckily, the admins can make an exception for you.
4. Switch to another DayZ server
Alternatively, you might be having this problem only with one server.
In that case, try some of the other options, and if possible, continue playing on another one.
Why should I use a VPN for DayZ?
So, are VPNs really worth going through all this trouble? Definitely, yes!
They will provide you with extra protection and lower your ping.
What's more, DayZ is frequently plagued by DDoS attacks. These are cybercriminal attempts at crashing or disrupting a server or network.
Basically, they try to overload a website with fake requests.
But with a VPN, attackers won't be able to target your network. That's because your real IP address will be hidden.
On top of that, many DayZ players get a better and faster connection to game servers using a VPN.
That might come as a surprise because, in theory, it should increase the latency. Encryption takes extra time, after all.
However, a good service can let you choose a more direct route to DayZ servers. Fewer hops equal lower latency.
Wrap up
VPNs make online gameplay much smoother and more secure. It's a shame that many DayZ servers block them.
On the bright side, you can fly under their radar by switching servers or VPN services. NordVPN is a master at staying undetected.
And if all else fails, you can ask the server admin for a favor.
Which DayZ VPN detected fix worked for you? Let us know below!