If DigibitVPN is not working on your end, there are a few things to do to fix this problem. This article will describe all the necessary methods with proper details.
DigibitVPN is a UK-based VPN service managed and owned by the digital privacy agency Digibit UK. Even though there are many VPNs to watch UK TVs, DigiBitVPN has gained popularity among a significant number of users for its excellent performance and security.
However, the experience with this VPN may go down if it stops working. Fortunately, like the methods to solve Turbo VPN not working problem, there are some effective ways to follow to get rid of this DigibitVPN issue.
How can I fix DigitbitVPN not working issue?
1. Check the internet connection
Press Win + I on the keyboard to open settings.
Go to troubleshoot.
Go to other troubleshooters.
Click on Run next to the Internet Connections.
Follow on-screen instructions to complete the troubleshooting process.
Doing above things will help to fix internet connectivity problem on your Windows PC.
If your original internet connection is too slow, you will not get proper experience with any VPN service. So, make sure you have a stable internet connection.
2. Update the app
2.1 Uninstall the Digibit app
Press Win + I to open Windows settings.
Go to Apps.
Click on Apps & features.
Find the DigibitVPN Client, click on the three vertical dots next to it and choose Uninstall.
2.2 Install the latest version
Visit the DigibitVPN download page.
Download the app for your device.
Install it.
If you want to update the app on your smartphone, do it using the app store.
3. Check the subscription status
If you find that this VPN has stopped working suddenly, check your current subscription status. If there are any issues like payment problems, fix them.
4. Change server
Open the DigibitVPN app.
Click on Select Server.
Choose a server.
Click on Connect.
5. Change protocol
Open the DigibitVPN app.
Click on three vertical lines in the top left corner.
Go to Settings.
Enable TCP protocol if UDP was showing a problem or vice versa.
6. Contact customer support
If none of the above methods fixed your problem, you should contact the DigibitVPN customer support agent and explain your issues. They will surely assist you in solving your problem.
7. Use a different VPN
DigibitVPN is a good VPN service. However, it doesn't mean it can deliver every user the best service. So, we also recommend you choose another VPN connection that may fit your needs.
In this case, we recommend Private Internet Access (PIA), which works best for almost all purposes. You can unlock geo-restricted content and watch anything on Netflix, Hulu, BBC iPlayer, Amazon Prime, etc., by using PIA.
This VPN's largest global network also offers many flexibilities that you will not find on any other services.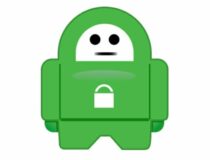 Private Internet Access
Private Internet Access is one of the best VPN connections that offers its service at a very competitive price while maintaining top-class security and performance.
If you want to use anything other than PIA, you can consider NordVPN, Express VPN, or Surfshark as alternatives.
These are the ways to follow if you face DigibitVPN not working issue. If you know about any other working methods, feel free to let us know in the comment box.