Ring is a simple cloud-based security system for home users by Amazon. However, customers experience errors when using the service alongside a VPN setup.
The common issues comprise connection failures, buffering, and blank videos. These problems arise from Ring's lack of support for private network configurations.
So, does Ring work with a VPN?
Let's find out!
Can I use Ring with a VPN?
You can connect your Ring devices to a VPN, but it's not a good idea. Doing so causes you to experience inconsistencies whenever using the home security system.
Here's why:
A VPN offers anonymous browsing to maximize user privacy. It achieves this by swapping your internet service provider's (ISP) address with a temporary IP.
This change makes Ring devices and apps fail to synchronize data as required. Users may see blank videos, encounter network timeouts, and experience lag when connecting to the system.
Ring's security system may also fail to record footage to your cloud storage. What's more, there's a chance to miss timely alerts for incidents that need immediate attention.
Still, does Ring really work with a VPN? Or let's rephrase that question to…
Why doesn't Ring support VPNs?
Ring decided to stop supporting VPN use in December 2019. This is due to the technical challenges that cause unreliable performance to its home security system.
But the problem runs deeper.
Ring has to persistently deal with hacking attempts to compromise its service. As such, its systems automatically block tons of IPs used by intruders.
The majority of these internet addresses happen to be issued by VPNs. And chances are your home VPN setup may be using a compromised IP.
In such a case, Ring will automatically stop you from using such an address. Even so, the technical problems arising from using temporary IPs are hard to ignore.
Your best bet is to exclude the service from using your VPN. It's the only way to ensure the consistency and reliability of your home security system.
How to exclude Ring from your VPN
There are two ways you can do that – at the application and device levels.
Here's how:
Application level – VPN
Most VPNs have a feature for excluding applications. This method is ideal for users who access the Ring service on VPN-enabled phones and PCs.
For example, ExpressVPN offers split tunneling for this purpose.
Here's how to use it:
Open ExpressVPN on your device.
Tap on Options at the bottom of your screen.
Select Settings and scroll down to Split Tunneling.
Choose the second option to pick apps you want to bypass the VPN.
Locate the Ring app and click on the green plus symbol to add it.
Connect your VPN to resume using it for all other apps.
This allows the Ring app to go past your VPN connection when using the internet.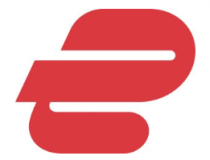 ExpressVPN
Keep your security high both online and at home with ExpressVPN.
Device Level – Router
VPN-compatible routers also provide a feature for excluding applications. Some popular brands that support this configuration include Netgear, Linksys, TP-Link, and more.
You need access to your router's settings page to exclude Ring apps. Alternatively, vendors like ExpressVPN have an online portal to configure devices that use the service.
Wrap up
So, does Ring work with VPN? Our research shows that it doesn't.
You're bound to run into technical issues that may compromise your security.
The good thing is you can exclude Ring's service from your VPN setup. It's the only way to ensure it works appropriately and always protects you.