It can be frustrating to discover that eBay is not working with your VPN. Imagine being so excited to navigate the online marketplace and shop to your fill only to experience a roadblock.
eBay bans VPNs and also blocks its users so that is the primary reason you are denied access to this website. Also, maybe you are connected to a server in Cuba, Iran, Iraq, or Libya – countries not supported on eBay.
Whether you want to bypass geo-blocks for better deals or need privacy while on eBay using a VPN, we will help you fix eBay if it's not working with your VPN.
First, let's understand the causes of this issue.
Why is eBay not working with your VPN?
First and foremost, if eBay detects your VPN, it will likely block your IP, or even worse, your accounts.
But that's not always the case, as there are other reasons why eBay may not work with your VPN.
Let's take a look at them:
Wrong server – eBay is not available in Cuba, Iran, Iraq, and Libya so using one of these servers would bring up an error.
DNS leak – This can reveal your original IP address, causing eBay to block you.
Cookies and Cache – Since these files store your location, eBay can use them to track your activities.
Firewall interference – If your firewall falsely sees your VPN as a potential threat, it will try to stop it from operating.
Outdated protocol – A VPN that uses an old and weak protocol will definitely have performance issues.
Now, get your tools ready, we have some fixing to do!
What to do when your VPN isn't working with eBay?
Check out the detailed steps below one step at a time until you successfully fix eBay when it's not working with your VPN.
Change to another server

Maybe eBay has blocked the IP address of the server you are connected so swapping to a different server may make it work.

However, some users have reported that using a VPN server location that matches the address of their registered account on eBay worked for them.

So, you can also connect to the country that matches what is in your eBay account profile.

To get this done:

1. Launch and log in to your VPN app.
2. Expand the ellipsis or arrow beside the existing location to see the server list.
3. Click on the server of your choice.
4. Now, go back to eBay and try to gain access again. your VPN should work.
If this doesn't work, consider trying the next step.

Try a different protocol

Experiment with different VPN protocols (e.g. OpenVPN, IKEv2, or WireGuard) as some may be more compatible with eBay than others.

Follow the steps below to switch from one protocol to another.
1. Open and log in to your VPN app.

2. Navigate to Options or Settings.
3. Go to Connection and click on VPN protocols or VPN preferences.
4. Choose an OpenVPN TCP or another protocol entirely.
5. You should be able to unblock the website or app by now.

Use an obfuscated server

Obfuscated servers prevent eBay from discovering your VPN IP address and makes your traffic appear as though it is coming from a normal connection.
To use an obfuscated server, do the following:
1. Launch the NordVPN app.
2. Log in with your details.
3. At the bottom-left of the window, click on Settings. Then select Connection.
4. Go to VPN protocols. Change it to OpenVPN TCP.
5. Return to the home window.
6. In the line of displayed countries, expand the arrow. 
7. Click on the Specialty arrows. Select Obfuscated servers.
8. Click on the arrow in the dialog box that appears to choose a server.
9. Click to connect.
10. Go back and try accessing eBay again.

Allow VPN through firewall

Exempting your VPN from the firewall may cause it to have regular performance issues.
To allow your VPN through the firewall:
1. On the Start menu, search for Windows Security. Click to open it.
2. Click on Firewalls & network protection.
3. Select Allow an app through Firewall.
4. Click the Change settings button.
5. Check the box beside VPN if it is empty.
6. If you cannot find VPN on the list, click the Allow another app button at the bottom right of the window.
7. Check the box under the type of network: either Private or Public, you want VPN to access.
Click Ok.
8. eBay should work with your VPN now.

Clear cache and cookies

Cookies store your information including location, so without clearing it timely, it may leak your actual location and IP address.
Clearing cookies and cache is easy, just use the guide below:
1. Open your browser.
2. Click on the three-dot in the upper-right corner of your browser to access the menu.
3. Scroll down to More tools. Click on it.
4. Select Clear browsing data.
5. On the Basic tab, click the drop down and select All time.
6. Check all the boxes besides Browsing history, cookies and other sites etc. 
7. Click the Advanced tab.
8. Repeat the same process.
9. Now click on Clear data.
10. Try using the website again.

Change your VPN provider

Maybe you have tried everything and nothing still works, try switching to a better VPN for eBay.
To get started:
1. Subscribe to a stealth VPN provider like ExpressVPN.
2. Download and install the app on your device.
3. Click on the ellipsis to display the server list.
4. Choose any location of your choice.
5. Attempt to access ebay again.
Does eBay block or ban VPNs?
Yes. eBay blocks and bans VPN usage. As part of security measures and concerns related to fraud prevention, eBay also restricts some users' IP addresses.
If this happens while you are using a VPN, then the IP address of your active server will be affected but sometimes simply using a different server may fix this issue.
eBay does this to protect users and maintain the integrity of the platform, especially with users creating backup and stealth accounts frequently.
How does eBay detect my VPN?
eBay employs various techniques to detect VPN usage, including:
IP address analysis: eBay can analyze the IP address of incoming requests and compare them against known VPN server IP addresses. If there is a match, it suggests that the user is using a VPN.
Geolocation analysis: eBay compares the user's reported location with the geolocation of the IP address they are connecting from. If there is a significant discrepancy, it leads to access issues.
Deep Packet Inspection (DPI): This technique involves examining the data packets sent between the user and the website. DPI can detect specific VPN protocols or anomalies in packet headers that are commonly associated with VPNs.
Does eBay work with a VPN?
A VPN that employs 256-bit encryption and industry-standard protocols like the OpenVPN protocol would work well with eBay.
Furthermore, if the VPN offers DNS protection, then it is even better as it will prevent data leaks that could reveal your true location.
Another VPN feature that may benefit eBay users is the automatic kill switch. The purpose of this property is to disconnect you from the internet when your VPN is down.
In summary, stealth-paid VPNs work better on eBay. Free ones on the other may not work so well.
Best VPNs for eBay
Let's take a look at some of the top-performing VPNs for eBay that would give you a smooth shopping experience.
1. ExpressVPN – faster speed for shopping
When it comes to ensuring a secure and seamless online shopping experience on platforms like eBay, ExpressVPN stands out as the ideal choice.
Firstly, this VPN prioritizes user privacy and security. It employs state-of-the-art encryption like AES-256, which ensures that all transactions on eBay, are shielded from prying eyes.
Moreover, ExpressVPN boasts over 3000 servers located in numerous countries worldwide. Therefore, eBay users to bypass geo-restrictions and access the platform from any corner of the globe.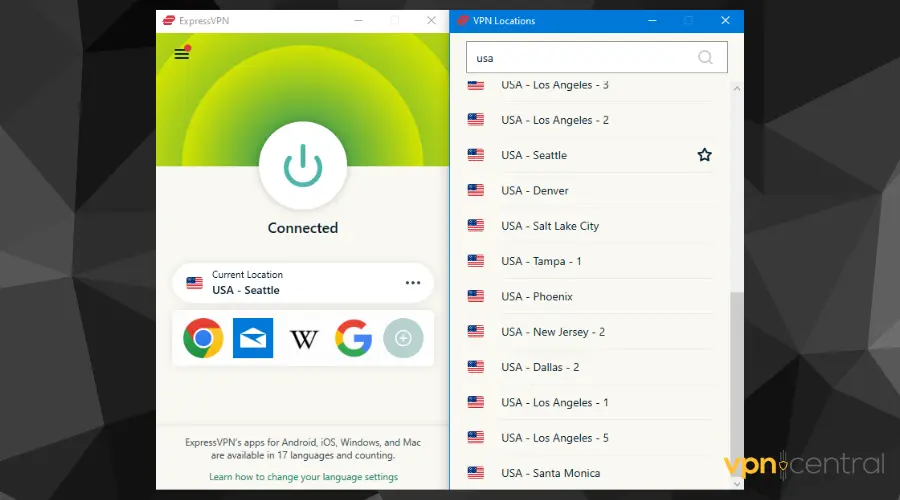 Whether you're traveling abroad or in a country with limited eBay access, this VPN allows you to browse eBay as if you were in a different location. Hence, expanding your buying and selling options.
With ExpressVPN's fast and reliable servers, you can bid, purchase, or list items on eBay without experiencing frustrating delays.
This is particularly important during time-sensitive auctions or when you need to respond quickly to buyer inquiries.
Furthermore, ExpressVPN provides unlimited bandwidth, meaning there are no restrictions on your data usage.
Hence, you can browse through numerous listings, upload images, and communicate with buyers without worrying about hitting any data caps.
Lastly, ExpressVPN ensures that you are safe from data leaks by employing its advanced DNS leak protection.
Pros
Automatic kill switch.
Zero log policy.
Five simultaneous device connections.
OpenVPN/LightWay protocol.
Cons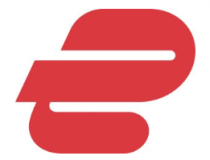 ExpressVPN
Shield your data without being kicked off eBay with this advanced VPN solution!
2. PIA – thousands of servers around the globe
PIA (Private Internet Access) stands out as one of the top choices for eBay for several compelling reasons.
As an online marketplace, eBay deals with sensitive customer information and financial transactions. Therefore, you can take advantage of PIA's military encryption to keep your data secure.
PIA boasts a widespread global presence, with 35,000 servers in 84 countries. This extensive server collection can come in handy when you are trying to catch a better deal in another country.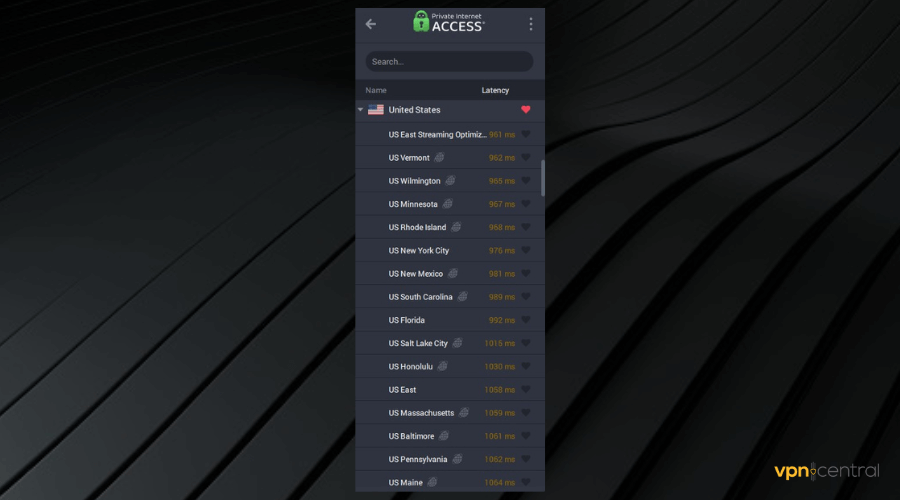 Moreover, PIA's servers are known for their exceptional speed and stability, enabling smooth browsing and seamless transactions on eBay.
PIA also prioritizes user privacy. They have a strict no-logs policy, meaning that they do not store any information about your online activities.
Furthermore, PIA's affordability sets it apart from many other VPN providers. They offer competitive pricing plans, including long-term options that provide excellent value for money.
By choosing PIA, you can enjoy the benefits of a premium VPN service without breaking the bank, making it an attractive choice for eBay users looking for cost-effective solutions.
Here is the best part:
Moreover, PIA allows for up to 10 simultaneous device connection which is useful for eBay sellers with multiple accounts. With the full protection of your VPN, you can access all your accounts at once.
Pros
OpenVPN and WireGuard protocol.
PIA Mace (ad blocker).
Dedicated apps.
24/7 live support.
Zero activity log.
Cons
No app whitelisting option.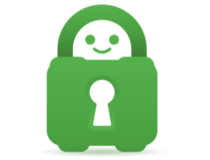 Private Internet Access
Access eBay without restrictions with PIA's reliable servers.
3. NordVPN – double VPN
In the bustling digital world of online shopping, where security and privacy are paramount, NordVPN emerges as a trusted ally for eBay enthusiasts.
Firstly, NordVPN's browser proxy extensions provide seamless integration with popular web browsers. This enables eBay users to effortlessly protect their online activities.
With a dedicated IP on NordVPN, users can establish a consistent online presence, which is particularly valuable for frequent eBay sellers or buyers.
Moreover, this stability ensures smoother interactions with the platform, reducing the chances of disruptions or false security alerts that could affect trading activities.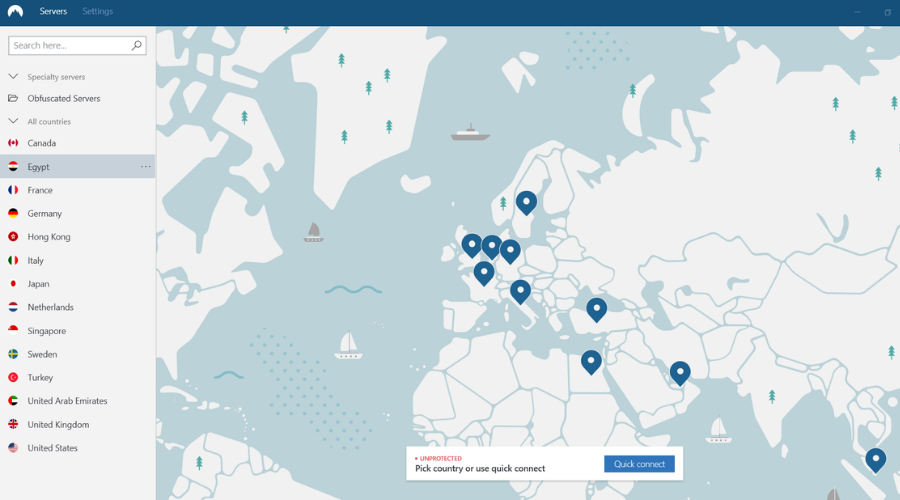 Speed is often of the essence when navigating through eBay's vast inventory or engaging in real-time bidding.
Thankfully, NordVPN's lightning-fast connection guarantees swift access to eBay's website, allowing users to swiftly browse listings and manage their accounts without compromising on performance.
Since security lies at the core of NordVPN's offerings, it employs the AES-256-GCM to fortify users' personal details against potential identity theft or fraudulent activities on eBay.
Similarly, for users who desire an extra layer of security, NordVPN's Double VPN feature is a game-changer.
By routing internet traffic through two separate VPN servers, this feature adds an additional level of encryption.
This boosts privacy and makes it even more challenging for anyone to trace users' online activities back to their true IP address.
Pros
5000+ in 60 countries
24/7 customer support
Up to six simultaneous device
OpenVPN
DNS protection
Cons
Issues with upgrades on Apple devices.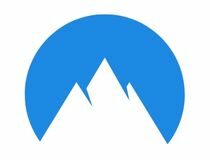 NordVPN
Connect a NordVPN server to bypass restrictions on eBay without being tracked.
Summary
Don't worry if you get an error indicating that your VPN is not working with eBay. Sometimes, it may be from a simple mistake like a wrong server connection or a protocol incompatibility.
Also, you should understand that it is nothing a simple change of server or protocol cannot solve. For more details on how to clear this error, go through the article again.
---