Eurosport's online streaming service, originally known as Eurosport Player, doesn't work outside supported countries unless you use a VPN.
But even when connected to a VPN server, some users still have a hard time bypassing the geo-blocking on Eurosport.
Errors such as Eurosports is not offered in your territory can occur for various reasons. We'll explore those causes and show you how to fix them so you can get back to watching Eurosport hassle-free.
Why is your VPN not working with the Eurosport Player?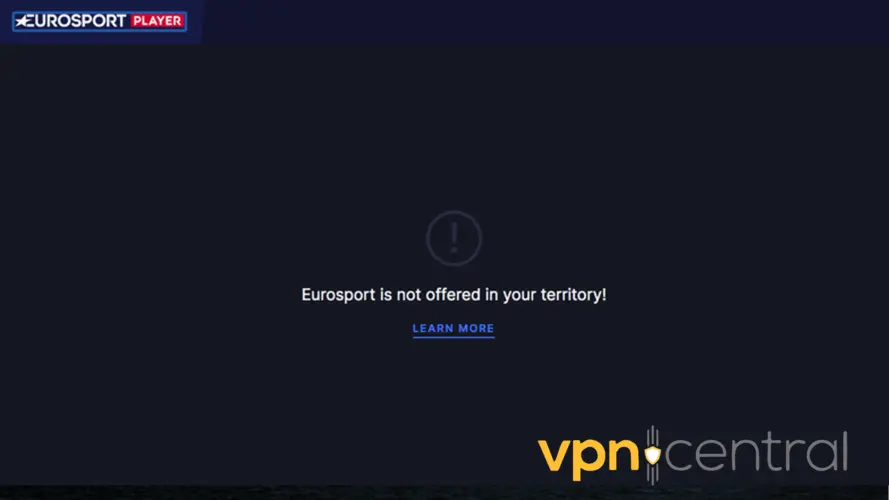 Errors can occur when something in your setup reveals your actual location:
Your VPN doesn't effectively hide your IP
Too many users connect to the same servers
Incorrect VPN settings, configurations, or bad internet connection
Browser cookies reveal your real IP and location
How to fix Eurosport Player not working with VPN
If you're experiencing issues with your VPN not working with the Eurosport Player, don't worry. We have several solutions you can try to fix the problem.
1. Clear your Eurosport data
Eurosport may not work with your VPN if location data stored by cookies differs from the VPN location.
Follow these steps to clear your browser cookies.
→ Clear browser cookies
Access your browser's settings.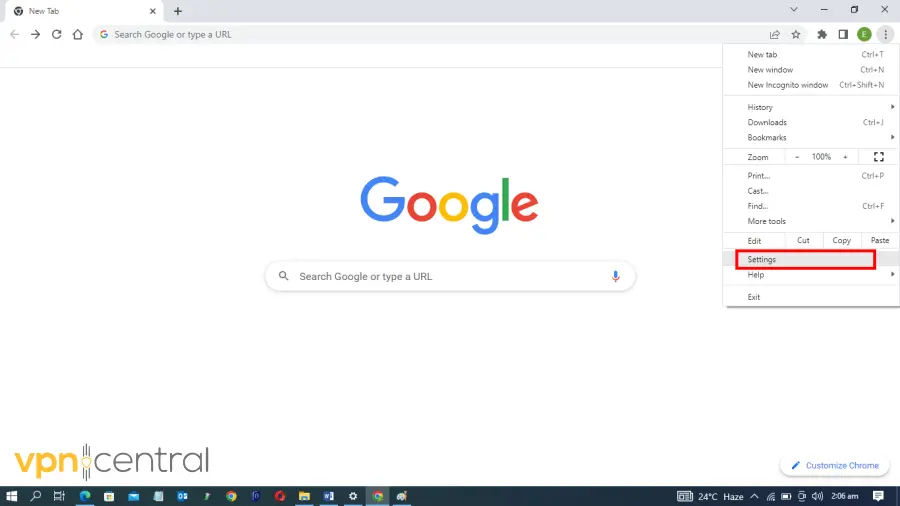 Navigate to your cookie preferences. In Chrome, click on Privacy & Security and select Site Settings.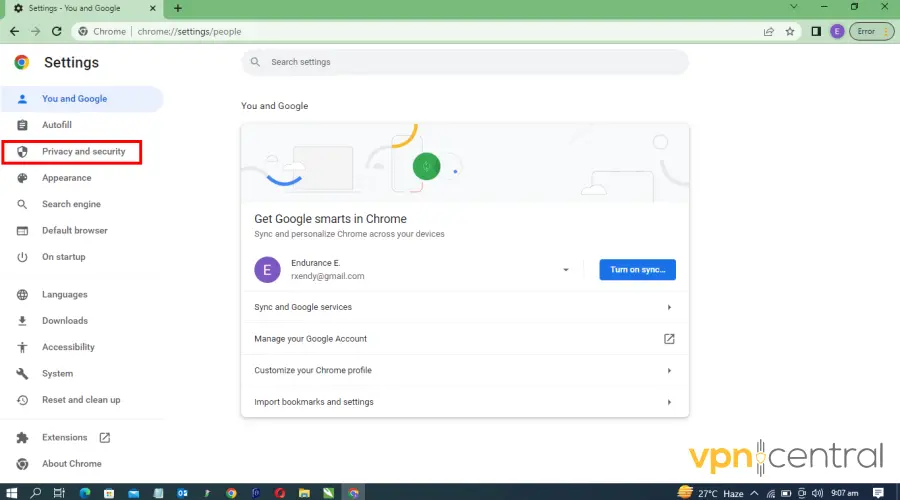 Scroll down and select Cookies and other site data.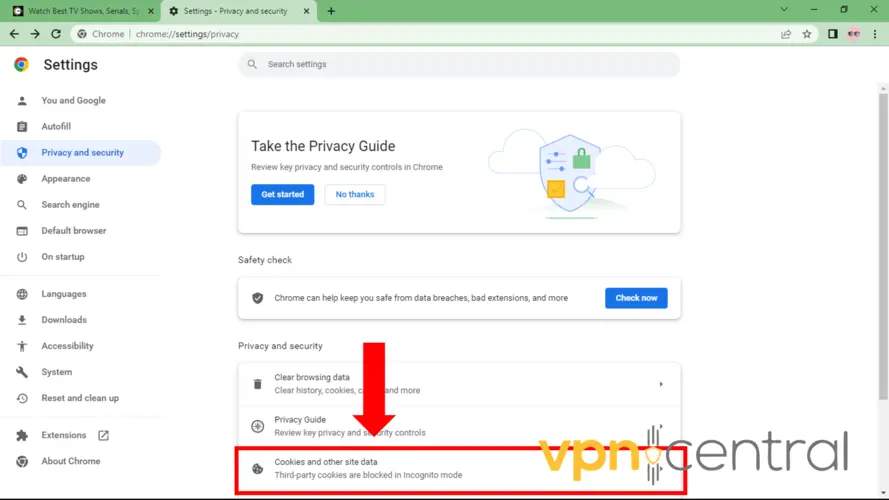 Scroll down and select see all site data and permissions.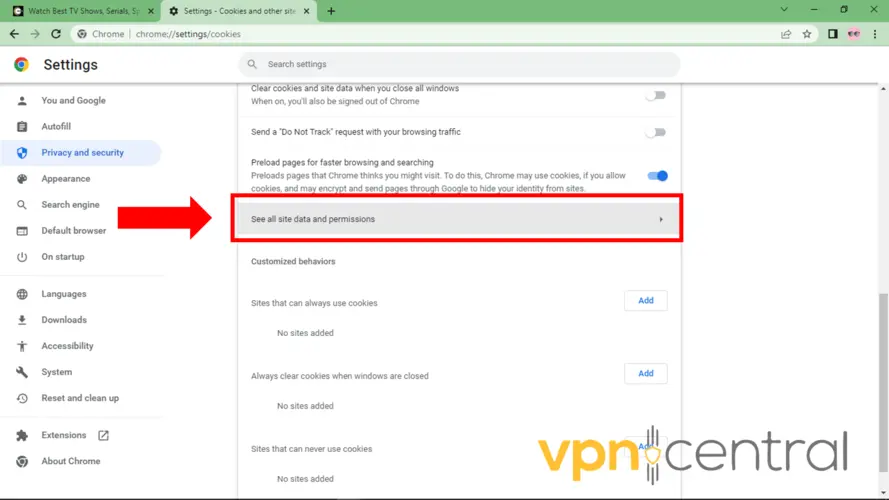 Search for Eurosport Play and Click the delete symbol on the right.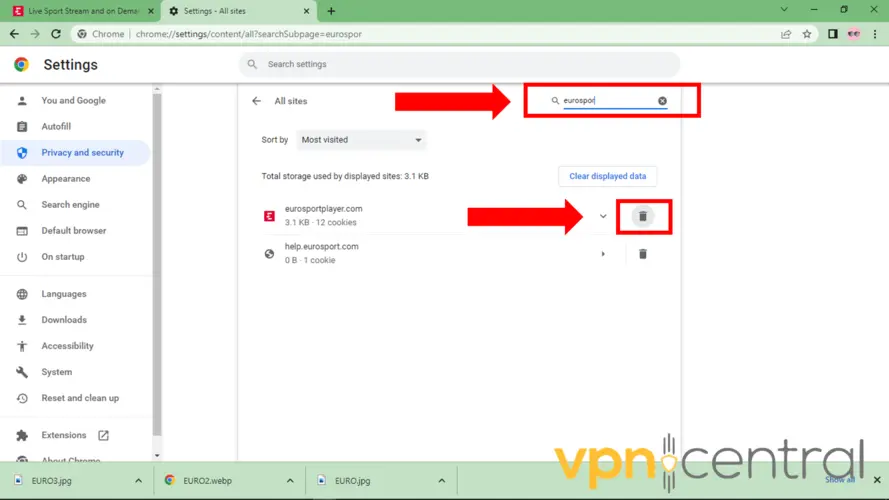 Click on Clear on the pop-up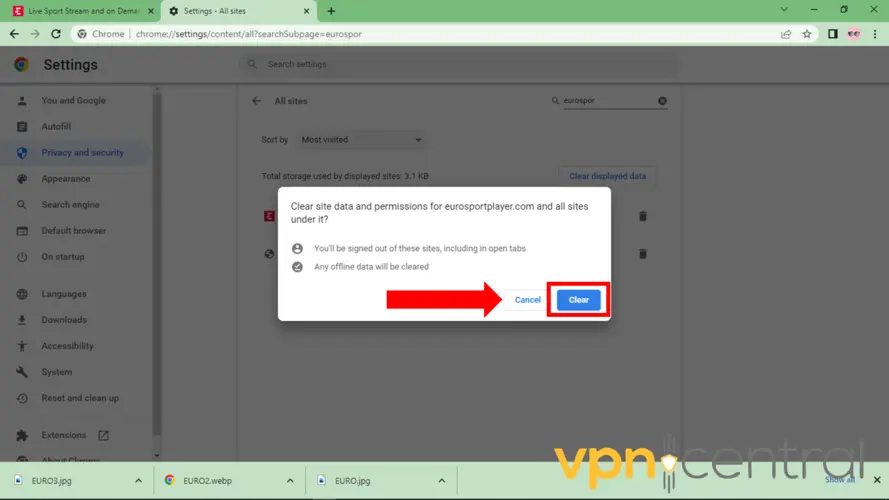 We used Chrome as an example, but the process is very similar for all major browsers. Just find your site data settings, select Eurosport, and delete them.
→ Clear the Eurosport app cache
Suppose you are using the Eurosport dedicated app instead, the process is similar.
Here's how to clear the Eurosport cache on Android:
On your Android device, go to Settings.
Scroll down to Apps & Notifications.

Search for the Eurosport app from the application lists and select it.

Click on the Storage option. 

Click on Clear cache.

Then launch the Eurosport app again and connect to VPN. At this point, it should work.
2. Change your DNS server
Changing your DNS server prevents data leaks that expose your connection and could help when your VPN is not working with geo-blocked apps like Eurosport Player.
Some VPNs offer their own Private DNS servers which you can access once you sign up for an account. You also have the option to configure your device manually using the free Google Public DNS.
Here's how to manually change your DNS server on your PC:
Right-click the network icon (or the Wi-Fi icon if you are connected to Wi-Fi) in the taskbar notification area and select Network and Sharing Center.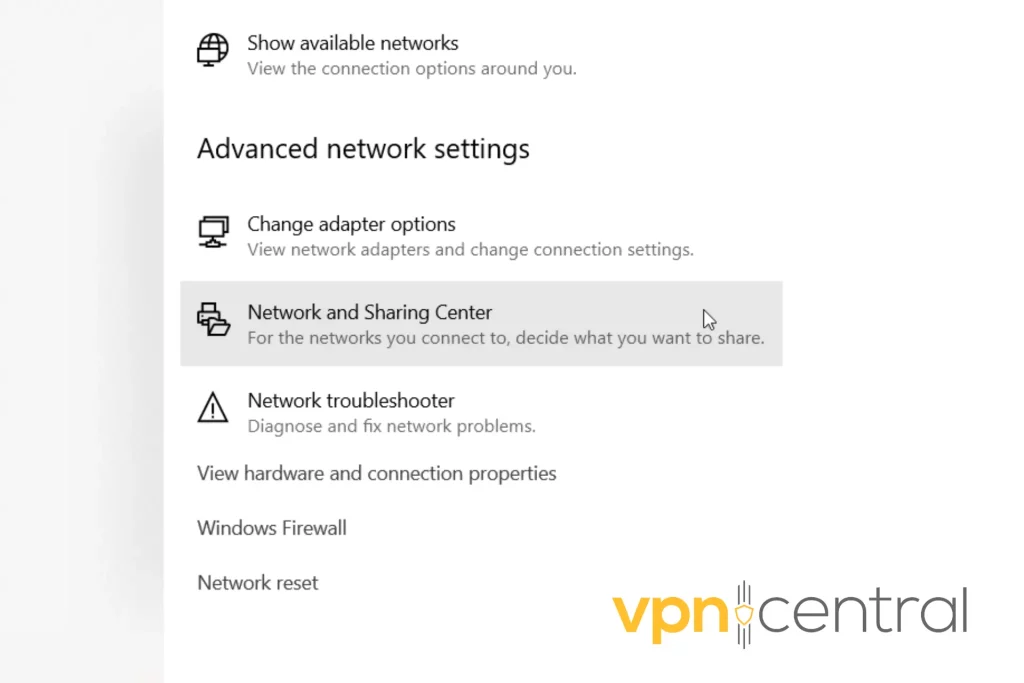 Select Change adapter options.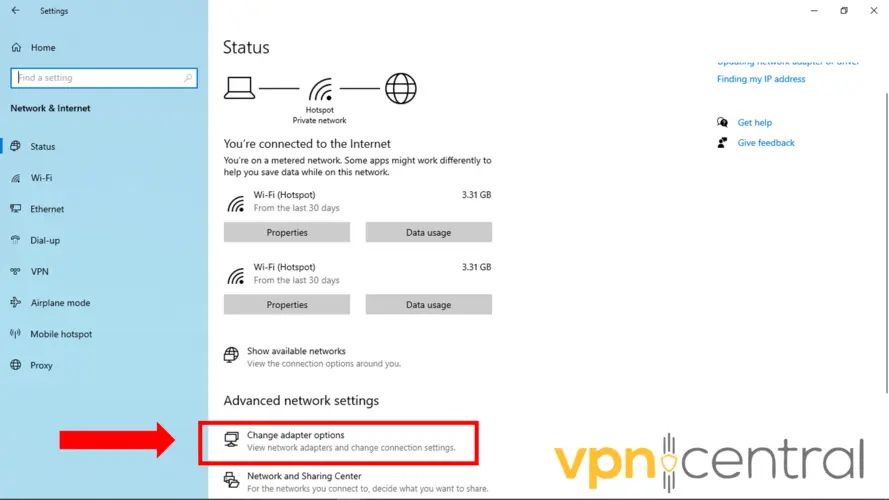 Right-click the TAP-NordVPN Windows adapter V9 and choose Properties.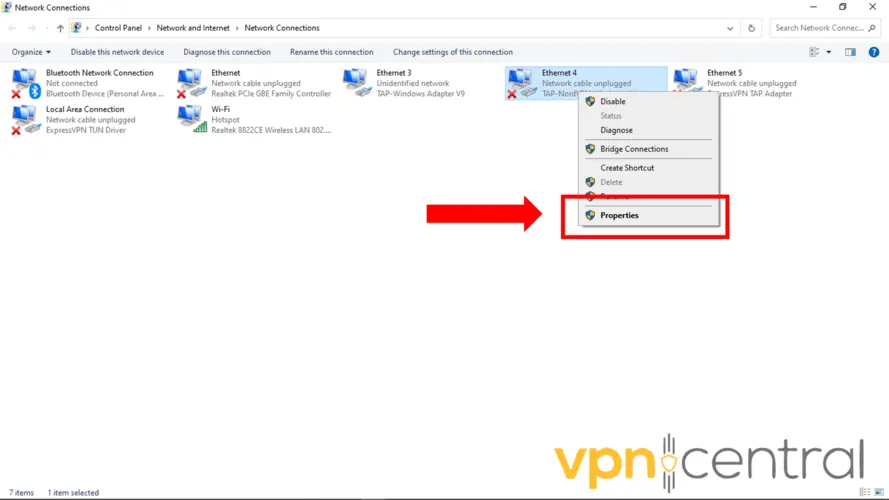 Select Internet Protocol Version 4 (TCP/IPv4) and click Properties.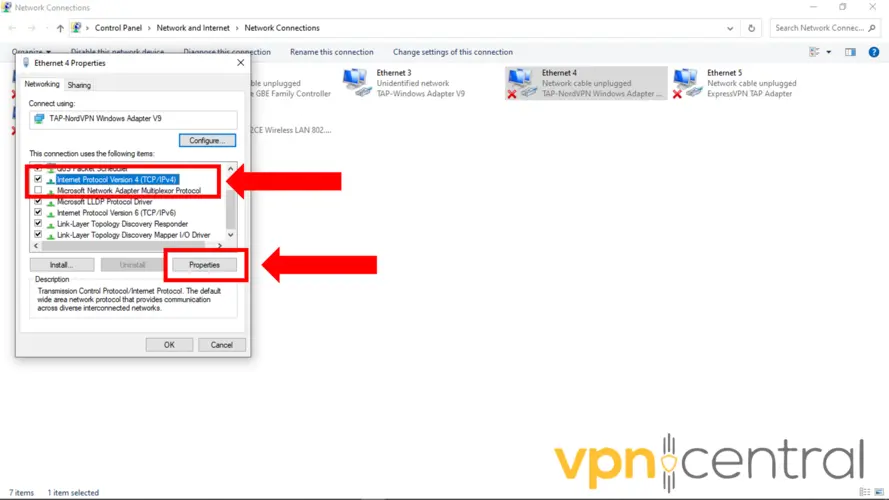 Select Use the following DNS server addresses and enter your VPN's DNS address, or a public DNS server address (as mentioned above).

We picked NordVPN's DNS and entered: Preferred DNS server: 103.86.96.100 and Alternate DNS server: 103.86.99.100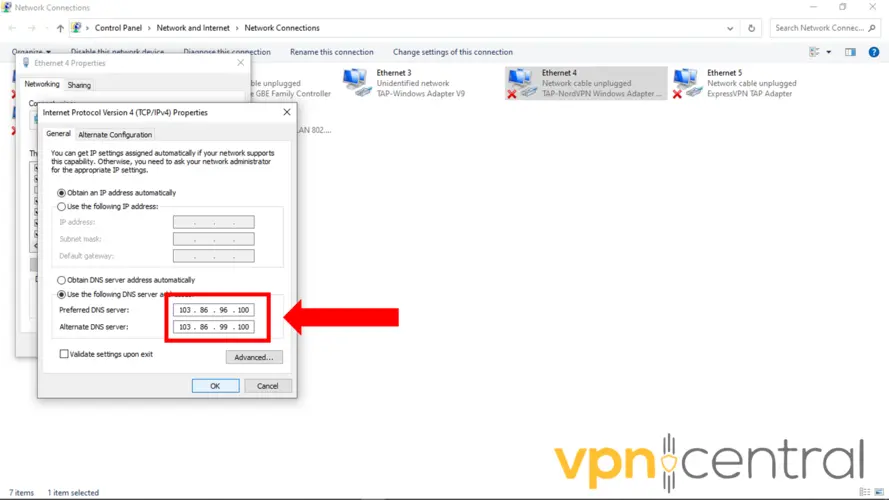 Click OK to confirm the change and launch Eurosport. The player should now work with your VPN.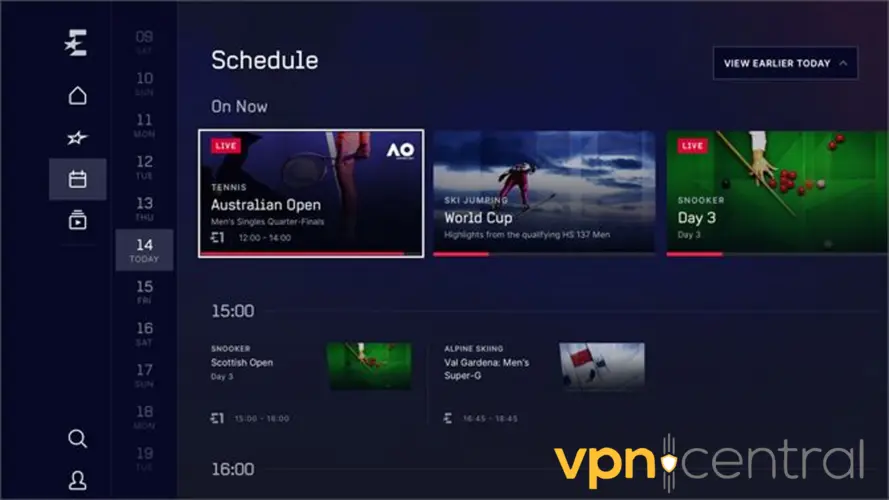 Other reputable VPN services that offer private DNS include ExpressVPN and CyberGhost.
To switch up your DNS with a different address, follow the exact same instructions, but change the items you add to Preferred and Alternate DNS.
3. Switch to a different VPN server
The VPN server you're using may be overcrowded or blacklisted. Try connecting to a different one.
Open your VPN app and browse the server list.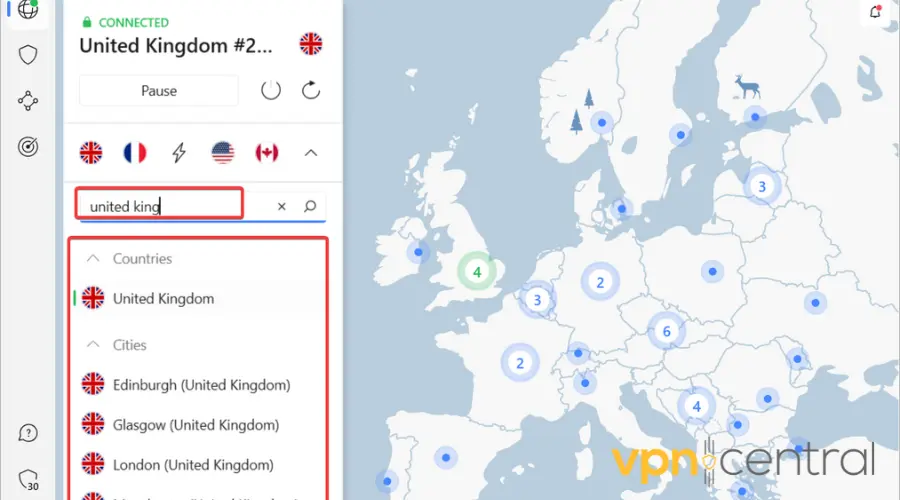 Select a server from a supported country and connect. We picked the United States.
Then launch your Eurosport. After switching servers, the Eurosport UK Player opened with no issues.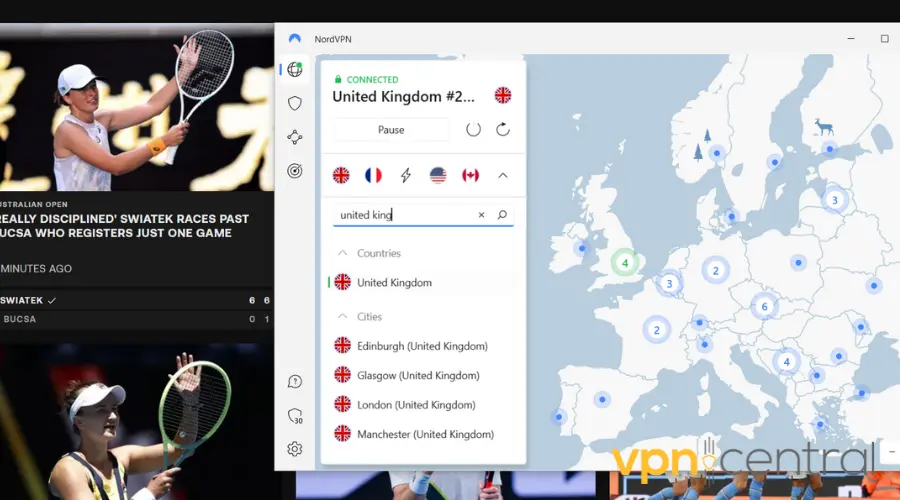 4. Get a better VPN
Switching to a VPN provider with more robust features can enhance your Eurosport Player experience.
Here's how you can do it using NordVPN as an example.
Subscribe to a NordVPN plan and download the software.
Install the NordVPN app on your computer.
Log in with your credentials.
Search for a server.
Select and connect.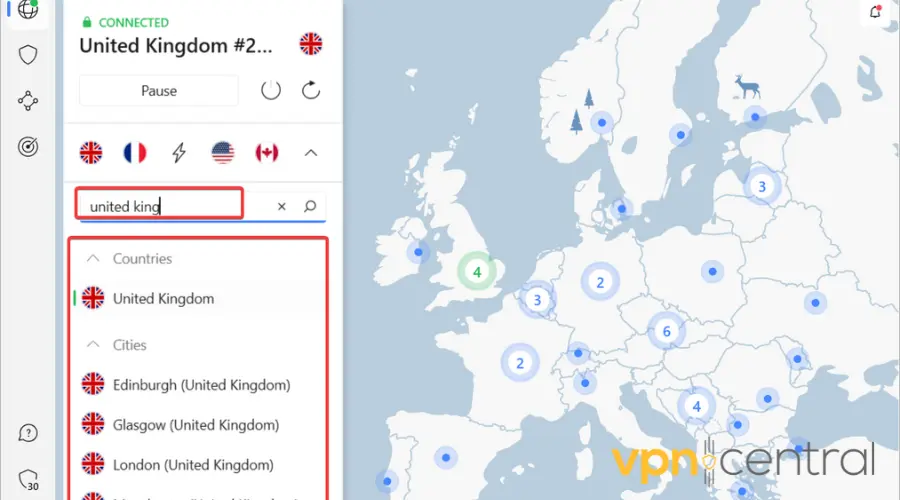 Launch your Eurosport.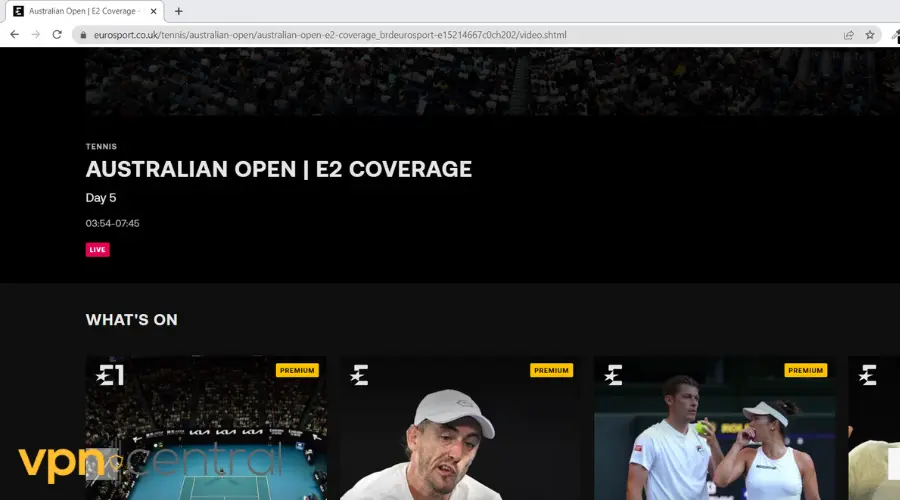 NordVPN has tons of unlimited servers in the UK and other European countries where Eurosport is available, including France, Denmark, and Germany.
However, it offers services beyond Europe, having great coverage in 59 countries. This gives you the possibility to access a lot of similar sports streaming platforms from unsupported locations.
We tested NordVPN for other apps and it does a great job unlocking Fox Sports, beIN sports, and ESPN US, just to name a few.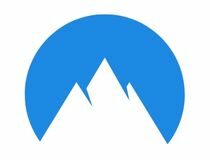 NordVPN
Unlock the Eurosport Player from anywhere using this reliable VPN!
Wrap up
A few simple tweaks like adjusting your VPN settings, clearing conflicting app data, or using secure, private DNS should all help fix privacy issues that cause Eurosport Player not to work with your VPN.
Try them and never miss out on your favorite sports content again.