Wimbledon is the oldest tennis tournament in the world and it's widely regarded as the most prestigious.
With all the hype that this tournament brings, we understand if you don't want to miss any of the action. That is why we've come up with a list of the best free channels where you can watch the Wimbledon live stream.
However, you will note that all the Wimbledon live stream free channels are geo-restricted. If you have traveled out of the country or you just don't live where the streams are available, you will have to rely on a VPN. That's why, we've also compiled a list of the best VPNs that will let you watch Wimbledon live.
Let's get into it!
Best Free Wimbledon Live Stream Services
Out of the various ways you can stream Wimbledon live, these are our top pics. They are all free and completely legal, so your viewing experience won't be hindered by annoying ads and buffering.
BBC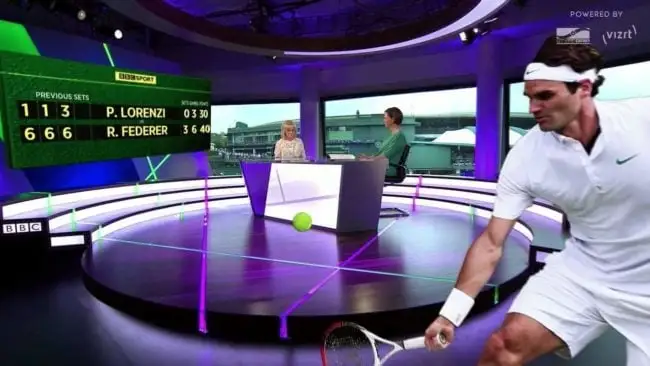 BBC has been hosting Wimbledon since 1937, and this year is no exception.
BBC is your best bet if you want to enjoy Wimbledon live streaming for free. The streaming giant provides complete coverage of the event.
The site will also provide commentary, audience interaction, rolling highlights, in-depth pundit analysis, and infographics.
All this sounds perfect, but there's one problem: BBC only streams in the UK.
If you have traveled out of the country or live outside the UK, then you will need to rely on a VPN. Don't worry though, as we'll give you a list of the best VPNs to watch Wimbledon live stream from the BBC.
ESPN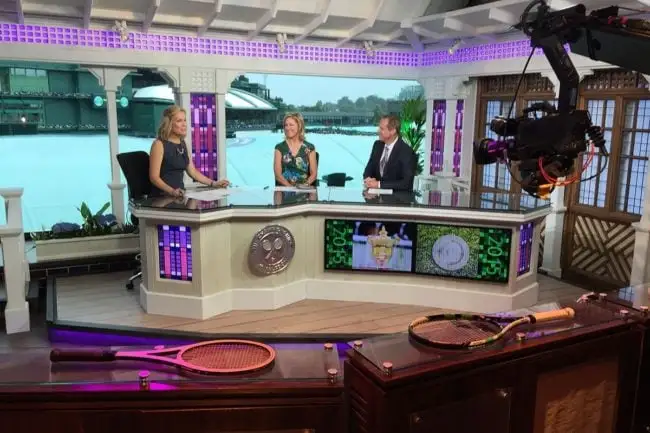 If you are in the US, then the best place to watch Wimbledon live is on ESPN. The company owns the rights to broadcast the whole tournament, so all you need to do is tune in to ESPN live streaming. The problem is, to watch ESPN, you will need to have a broadband subscription cable connection like Comcast or Verizon.
However, you can still work around this. You can use Sling TV. It gives you access to most TV shows and channels that run in America. The good thing about Sling TV is that it comes with a 7-day free trial. The tournament runs for two weeks, and so with a week's pass, you can enjoy enough coverage of the Wimbledon tournament on ESPN for free.
However, to use Sling TV, you will need an American credit card as well as to be in the US. As for the card, you can just borrow one from a friend. After all, they won't be charged. For the second part, you will need a VPN.
Best VPNs to stream Wimbledon from anywhere
A VPN allows you to watch geo-restricted content by encrypting your traffic and securely sending it to a VPN located in the permitted area. You are then given a new IP address that brings you a new online identity. If you had connected to a server in the UK, your traffic will now appear to be from the UK.
However, most streaming services block VPN traffic. BBC iPlayer started blacklisting VPN IP addresses in 2015. That's why you'll need to choose your VPN carefully.
We have decided to take the sting out of this process for you and come up with a list of VPNs that actually work with BBC iPlayer and the other streaming services.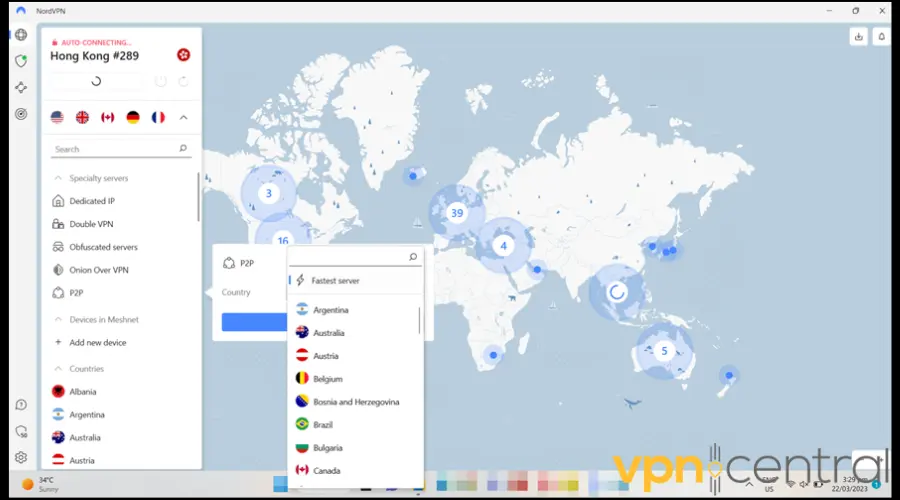 NordVPN may be known for its security, but it's an all-around VPN that superbly suits sports streaming. The VPN promises users an internet with no borders, and they live up to that by providing internet access to all regions and streaming services.
You will rarely have any trouble while streaming Wimbledon live with NordVPN, and unlike most VPNs, it doesn't have connection issues. You can use the less secure PPTP protocol to improve speeds, though the IKEv2/ IPSec can work just fine. NordVPN also has a 30-day money-back guarantee to let you try out the service.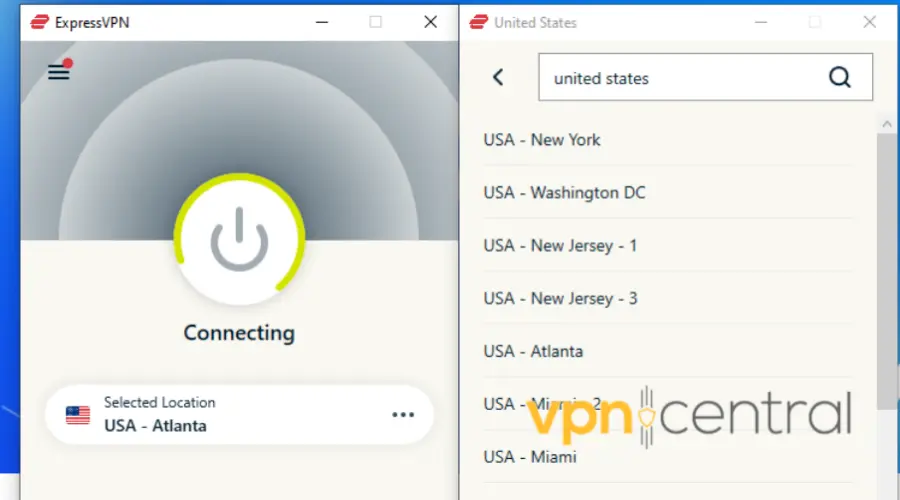 ExpressVPN can be termed the best VPN for streaming. This is because there's virtually no streaming service that this provider can't unblock. Further, it is also one of the fastest VPNs that you'll ever use. The VPN provider even makes a bold claim and refers to the service as the fastest VPN on earth.
ExpressVPN lives up to this and compliments itself with an all-around reliable service. With 1,500+ VPN servers in 148 VPN server locations and 94 countries, there's no region you can't access with Express VPN. Though priced a bit high above other VPNs, it is worth every dime. The company also backs that up with a no-hassle 30-day money-back guarantee.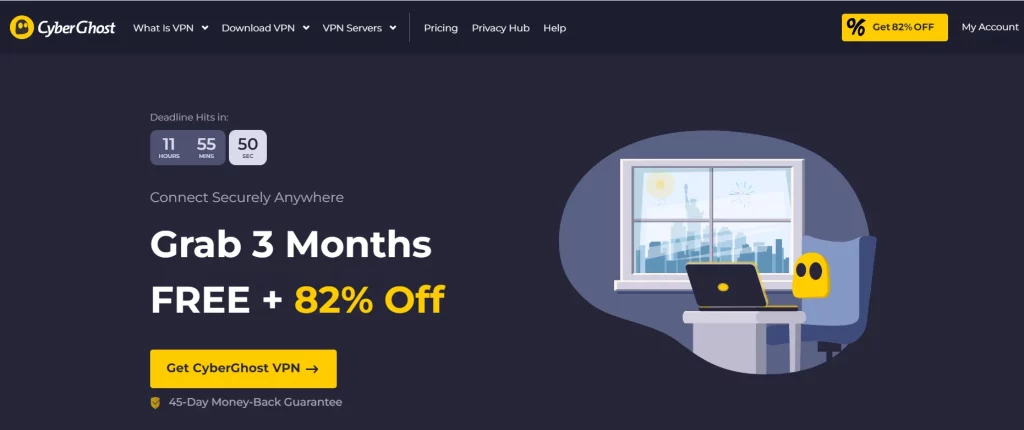 If ExpressVPN is above your budget, CyberGhost is the next best thing.It is a VPN that has undergone many changes and is now one of the best VPNs for streaming. It unblocks big-name streaming services with ease and offers you super speeds as well.
CyberGhost is also feature-packed, and with P2P capabilities, you can also enjoy torrents after Wimbledon. The VPN gives you 7 simultaneous connections with unlimited bandwidth to let you stream Wimbledon live with no restrictions. They have a 30-day money-back guarantee.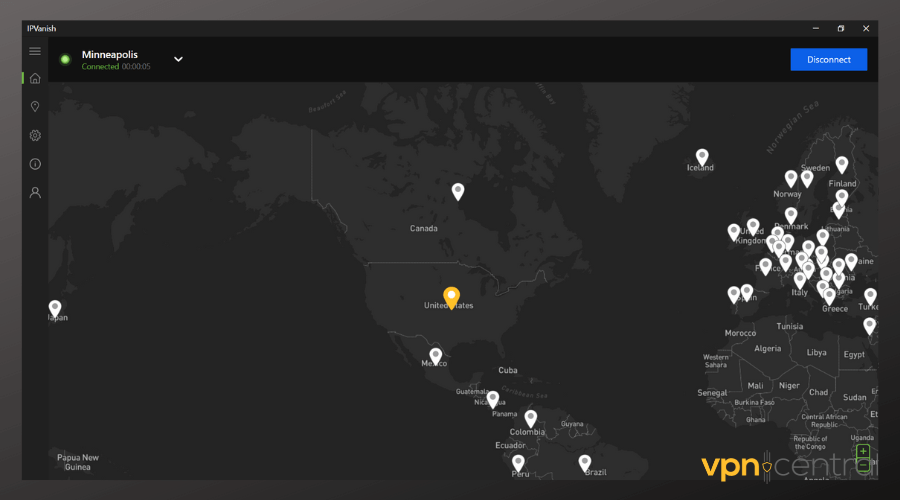 IPVanish has long been the favorite VPN amongst avid streamers, especially those that use Kodi and Firestick. That's because the service ticks all the boxes that you would want in a VPN for streaming. It is fast, has a huge server network, unlimited bandwidth, and gives access to geo-restricted streaming services.
IPVanish is a tier 1 VPN provider for the fact that they own their server network. This improves the VPNs privacy, reliability, and even speeds. It comes with a 7-day money-back guarantee.
Summary
If you are a tennis fan, then you can't afford to miss the sport's greatest tournament. Of the two best options that we've given you, BBC iPlayer seems to be the best option for streaming Wimbledon live for free.
Let the geo-restrictions not stop as you can just use a top VPN and make that a thing of the past. The above premium VPNs should get the work done for you.