Developer company, CCP Games created and released the Eve Online game.
An intriguing multiplayer game with spatial orientation, allowing gamers to define the fate of their characters in the adventure.
Several in-game areas and activities are available to gamers including trading, manufacturing, mining, exploration, combat, and piracy.
However, many players report not being able to login into the game, for no apparent reason.
Does this concern you? No worries, this article discusses this issue in detail and proffers solutions that are tested to have worked in most cases to fix the login issue.
Why can't I log in to Eve Online? 
There are quite a number of reasons that can cause Eve online login issues. Depending on what your issue could be about, you may find one or multiple of these as a reason:
Poor Internet Connection
Game Server temporarily down
Banned or flagged IP address
Poor WiFi Connection
As you can see, most of these are related to your network, in one way or another. Below you'll find several tested fixes that will help you check and improve your connection and fix this issue for good.
Unable to Log into Eve account: How to fix this
If the login window is malfunctioning, you experience a network error when attempting to access the game.
Looking at this issue, we have found a few solutions that can help:
1. Check your Internet connection
Internet complications are among the common causes of Eve online login issues. The internet is the basis of a smooth gaming experience, from login to mission data processing.
Troubleshoot Internet
Right-click on your Wi-Fi icon in the system tray.
Select Troubleshoot problems.
Run the troubleshooter and wait for the process to complete.
If it finds an issue, follow the instructions provided by the troubleshooter to fix it.
If you are on a router, consider placing it closer to the PC, as proximity can be an issue sometimes.
You can also try switching from Wi-Fi to an Ethernet cable. Many Eve Online players report having a better Internet connection this way.
2. Make use of a VPN
Virtual Private Networks (VPNs), which conceal your traffic and location, are designed to protect your online privacy and make it impossible for hackers to gain access to your data.
However, it has a lot more applications beyond security and privacy, most importantly, it can increase Internet speed which can greatly improve online gaming.
ExpressVPN, for example, works fine to keep your data secure whilst being able to reduce ping in online games and fix other connectivity issues like the login problem in Eve online.
To look into Eve's online login issues, it helps to confirm a change of server address, in case your IP address has been flagged or banned, and ExpressVPN can help with that.
It includes its own smart DNS, where you get to have a unique DNS address that will eliminate tracking or geo-restrictions.
In case you face Eve online login issues due to being banned or regionally restricted, then you can explore a VPN to get you back into the adventurous world.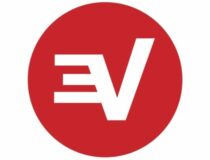 ExpressVPN
Login to Eve Online effortlessly by improving your connection with ExpressVPN!
3. Update the game version
If the version of the game app is outdated, you might experience issues when trying to log in to Eve online.
To prevent this, ensure that you are using the latest version of the app. An upgrade will require you to restart your device and close all currently running programs.
Some players express Eve online login failed due to them using an outdated game version. We have explained this causes the game to malfunction unimpressively.
4. Check the game's status
Make sure that Eve Online servers are up. It's possible that the problem is actually on their end, in which case you will, unfortunately, have to wait it out.
Contact the customer support service or access the Eve Online DownDetector page. This service offers real-time updates on any recent outages or server problems.
5. Restart the PC
Restarting your PC can be a lucky fix for the Eve Online login problem, even though it's simple and may be often overlooked.
It has the operating system starting anew, clearing memory, and restoring normalcy in the event of wrong configurations.
Does Eve Online block VPN?
Using a VPN will not prevent you from logging into your Eve online account. Some users complain about having issues when pairing a VPN with Eve Online.
This generally happens with unreliable, free VPN services that don't completely encrypt traffic.
ExpressVPN, for example, is one of the best VPNs for Eve Online, doing an excellent job at hiding IP and removing ISP throttling.
We recommend you make every basic check such as internet connection check and speed test, router check amongst others.
Importantly, we recommend that you keep a VPN in the loop, so you stay protected in the ever-evolving and vulnerable digital world.
Let us know which solution you ended up using. Feel free to ask any questions in the comments below.