Most of us like visiting that coffee shop or café and as we sip down that cup, enjoy the free Wi-Fi available. Free hotspots have even become more common and are found in almost all places where you can spend some time; restaurants and bars, hotels, malls, subways, airports and in airplanes, etc.
However, most of us do not care to think about our security when using unsecured Wi-Fi hotspots. All you want to do is just access your social media, check your emails, look at your favorite blogs, etc.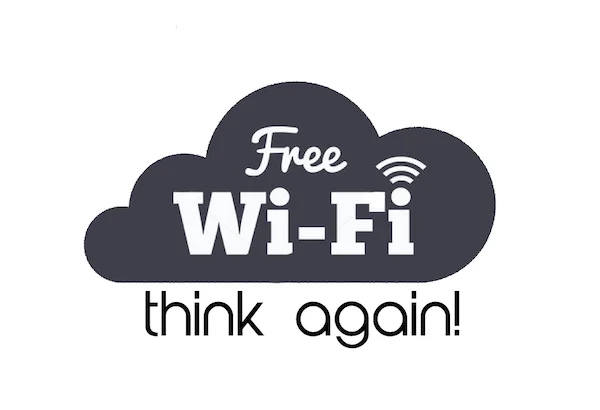 What you ought to know is that there are so many dangers lurking out there waiting to pounce on unsuspecting public Wi-Fi users.
A while back, a reporter for the USA today got hacked while using American Airlines' Gogo in-flight internet service. After alighting from the plane, a fellow passenger came to him and asked questions related to what he was working on while on the flight. He then dropped the bombshell…
"I hacked your email on the plane and read everything you sent and received. 
I did it to most people on the flight."
In another case, an Australian man had his Bitcoin stolen while using a restaurant's public Wi-Fi.
These are just two of the many cases where someone's information has been intercepted, or a person has been stolen from when using unsecured Wi-Fi.
To put you at risk, a hacker has so many tools that he can use to get to you.
Most Common Public Wi-Fi Attacks
Man-in-the-middle Attacks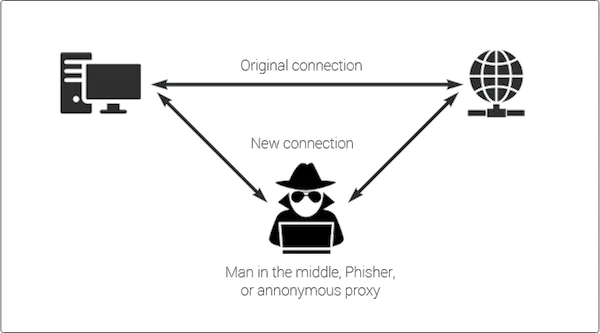 This is a kind of attack where a malicious person places himself between two people and intercepts the communication between them. The hacker can then see what is being transmitted without the knowledge of the two parties. Such an attack then allows the malicious person to alter the communication, exploit real-time transactions, transfer data, as well as steal personal information.
Rogue Hotspots
These are fake networks that are created by criminals, and they don't even require much technical know-how. With a Wi-Fi Pineapple and just a YouTube tutorial, one can create a malicious network that can lure you into connecting. Once connected, you expose yourself to the hackers and you can be easily hacked or snooped.
Information Snooping & Stealing
When you use a secured network, the wireless traffic is encrypted between your device and the wireless router. When a hacker gets into an unsecured network, they can then easily collect personal details or sensitive information. Information stealing and snooping have become even easier with tools like packet analyzers.
Brute-force Attack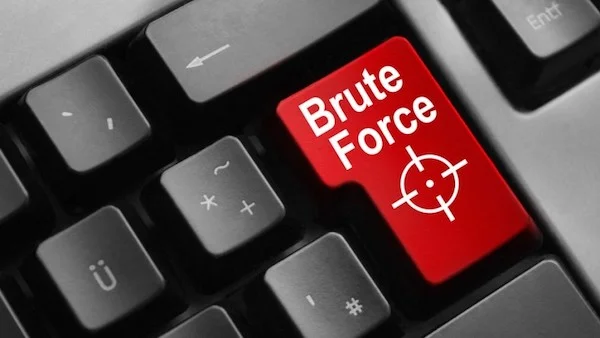 This is a kind of attack where a user collects information about you and then tries to break your password by attempting to log in with different credentials until they find one that works. The success of the attacker and the time taken to accomplish it, in this case, will depend on how secure your passwords are.
DNS Cache Poisoning
Also known as DNS spoofing, this an attack where a hacker exploits the vulnerabilities of a Domain Name System. When you fall victim to such an attack, your Internet traffic is directed away from legitimate servers towards fake ones. Your information and passwords can then be stolen.
How To Keep Yourself Safe From Unsecured Wi-Fi Attacks
Sometimes we just can't avoid the temptation of connecting to a public Wi-Fi network. However, what everybody should be aware of is that your Internet Security at such a point entirely relies on you.
The café, airport, or hotel is not in any way liable even if you get your financial information snooped and you lose all your savings. Plus, since the service is free, nobody will invest a cent to make it secure.
This then calls for you to take the appropriate measures to keep yourself safe. There are a number of methods that you can use to protect yourself, but the best way to do so is by the use of a VPN.
How Does A VPN Protect You From Wi-Fi Attacks?
A VPN is an online subscription service that lets you encrypt all your internet traffic and then securely tunnel it through the VPN servers. You are then given a new IP address that brings with it a new identity.
When you turn on your VPN, your network will be secured. If you are using a reliable service, your ISP, any other third party, and not even your VPN administrators can know what you are doing online.
This means that anybody who tries to snoop on you when connected to the same Wi-Fi network can't infiltrate because, in the first place, they cannot even make sense of your network traffic.
However, not all VPNs are made equal, and therefore your security depends on the VPN you pick.
Why PIA Is The Best VPN For Public Wi-Fi
For a VPN to be able to secure all your network and online presence, it has to employ top-notch security and privacy structures.
That is exactly what Private Internet Access does.
It uses AES-256 encryption to keep all your data secure. Further, it offers OpenVPN and WireGuard. They are widely regarded as the best options overall.
PIA further offers top speeds through ultra-fast servers that make sure that your Public Wi-Fi speeds aren't taken to a frustrating level. In case of a VPN disconnection, it has a Kill-Switch feature that automatically disconnects your internet to make sure that you do not get exposed.
You do not have to avoid public Wi-Fi hotspots altogether. Just count on PIA to unleash your internet freedom!