fuboTV is a live sports streaming service, which, sadly, is blocked within French borders and other parts of Europe.
On the bright side, there are ways to get around the platform's restrictions and access its content.
Keep reading for our detailed instructions on how to bypass the platform's geo-blocks and get back to your favorite matches.
Does fuboTV work in France?
As mentioned, no, residents of and tourists in France can't access fuboTV for two main reasons:
– Geo-blocking — fuboTV is available only in US territories, Canada, and Spain. It bars other viewers because it doesn't have the license to distribute its content outside these jurisdictions.
Moreover, fuboTV maintains regional content catalogs. So, depending on where subscribers are, they get different programming.
The platform implements geo-restrictions by identifying your IP address when you log in. It'll show the following error message if your device is in an unsupported location.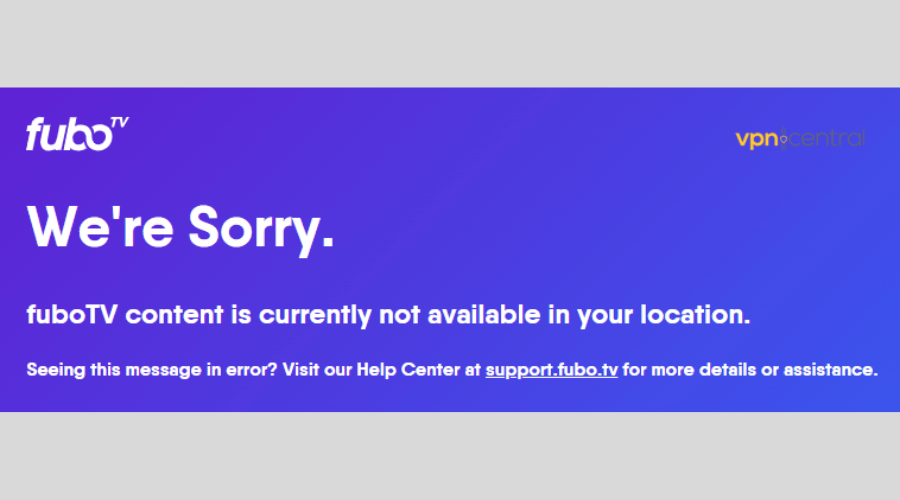 – Location data in your browser — Web browsers store cookies to remember your device and its data to improve your online experience. However, that can expose your actual location even when you're using a VPN to hide it.
How to watch fuboTV in France?
To bypass fuboTV's geo-restrictions, we strongly recommend the following methods.
1. Use a trusted streaming VPN
A VPN can help you get around the blocks and access fuboTV while you're in an unsupported region.
Plus, this tool encrypts your traffic and hides your DNS queries to ensure your online activity is secure and private.
For streaming, we recommend CyberGhost because of its solid track record.
Here's how to set it up:
Visit CyberGhost's website to create an account.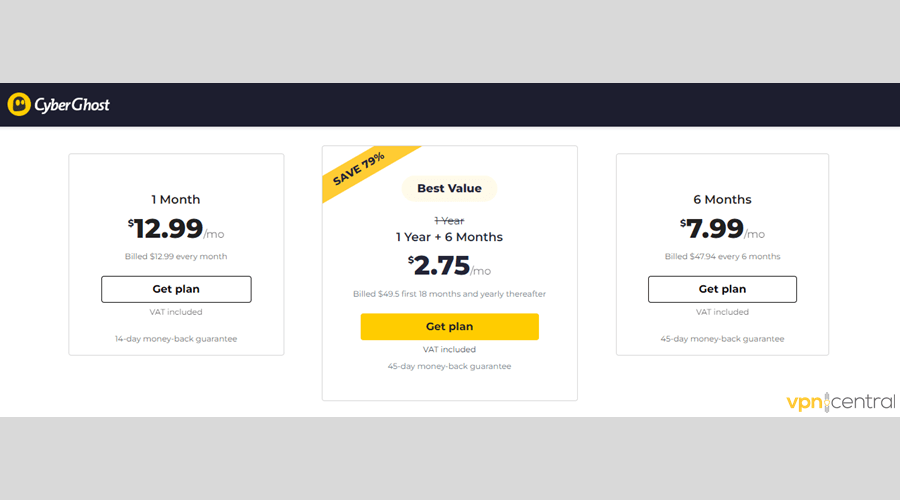 Install the CyberGhost app or browser extension for your system.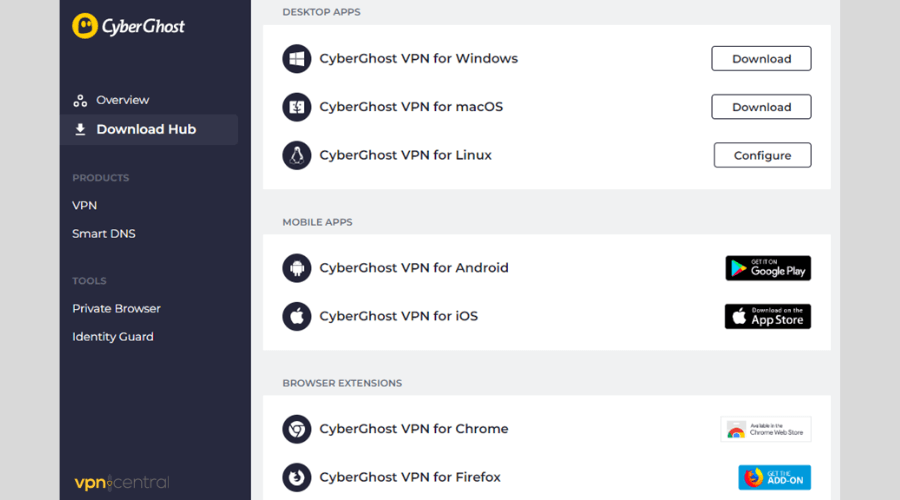 Launch CyberGhost.
Press the < icon to reveal the available servers.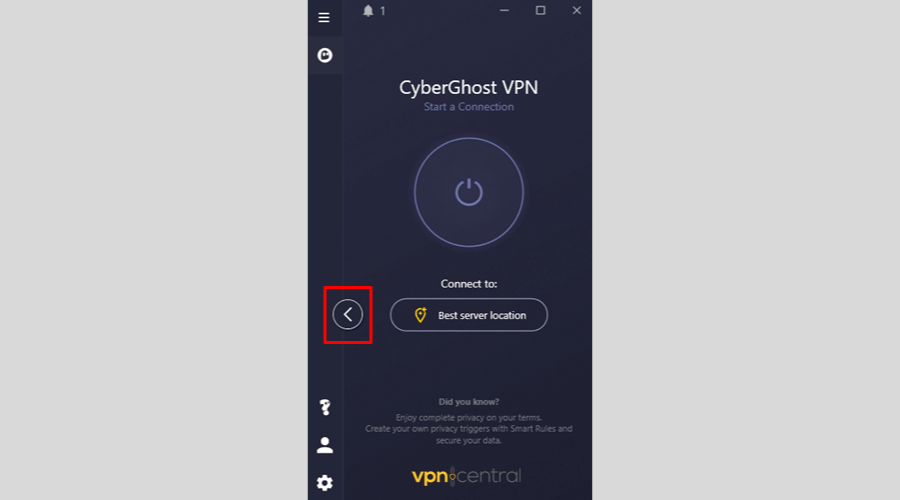 Browse the US, Spanish, or Canadian locations.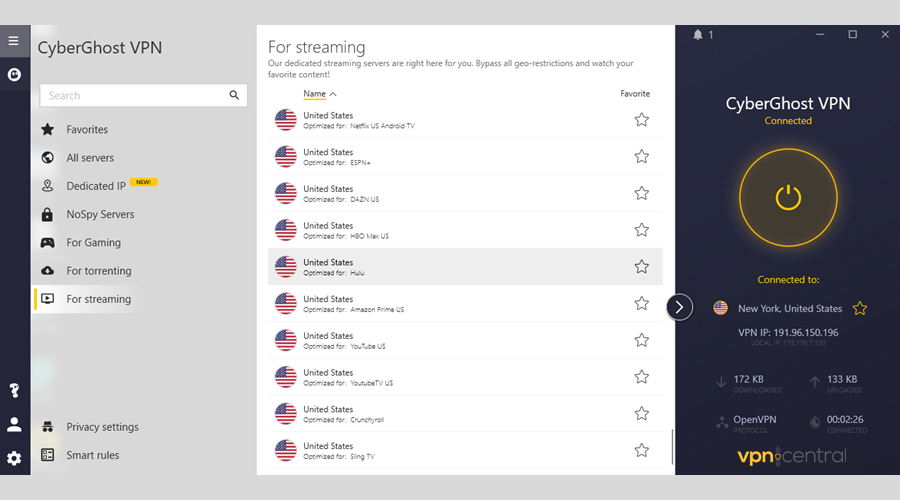 Choose a suitable server.
Once connected, you'll be able to stream fuboTV in France.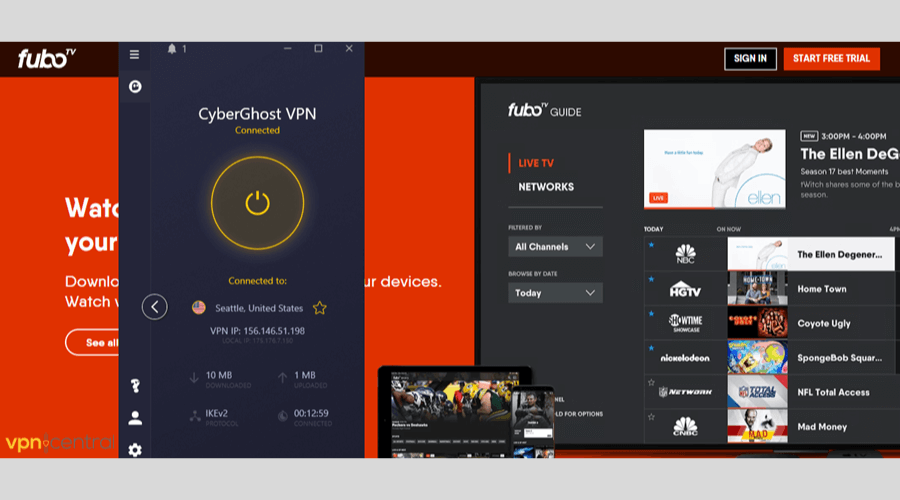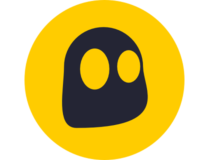 CyberGhost
Don't miss out on your favorite programs because of geo-restrictions. Trust this top-notch VPN service!
2. Delete browsing data
You can easily prevent cookies and cached files from exposing your device's location on Chrome.
Simply follow the steps outlined below.
Launch the browser.
Press Ctrl + H to go to History.
Click Clear browsing data.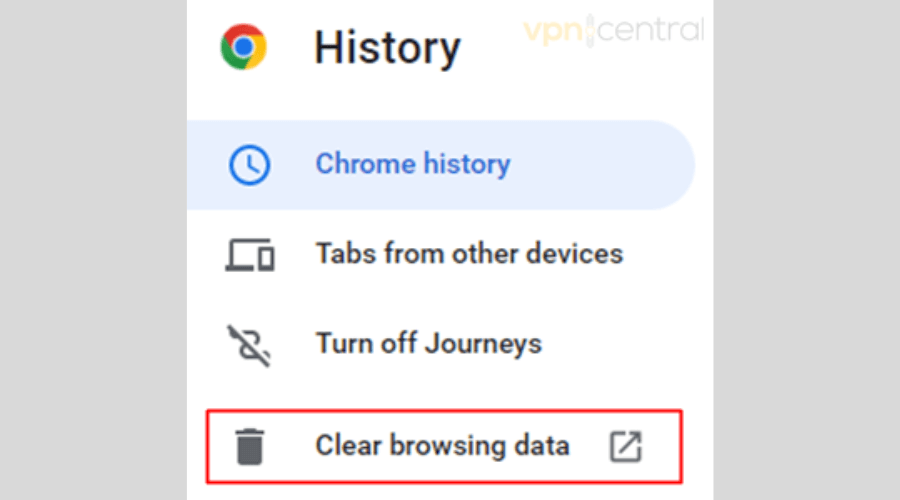 Go to the Advanced tab.
Leave only the Cookies and other site data and Cached images and files boxes checked.
Make sure that the time range is All time.
Click Clear data.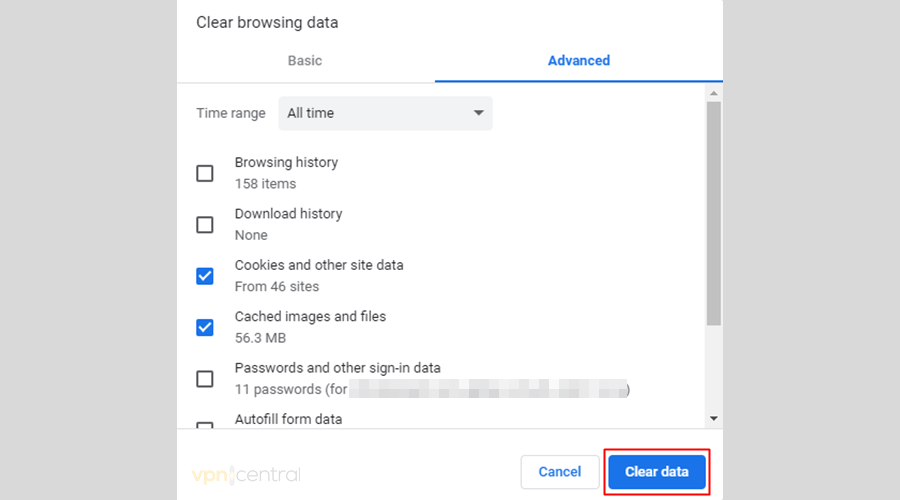 3. Use SmartDNS
If you want to stream fuboTV on a device that doesn't support a VPN, going for SmartDNS may be your best option.
This service can unblock streaming content without changing your IP address. Plus, it won't slow down your Internet speed.
Some VPN service providers, Like CyberGhost, offer SmartDNS at no extra cost.
So. here's how to configure SmartDNS on your device:
Log into your account on the CyberGhost site.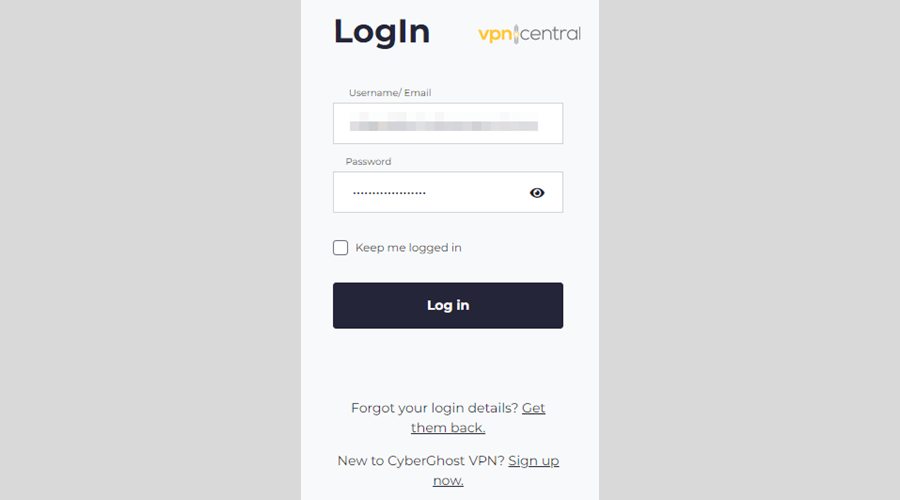 Choose Smart DNS from the menu on the left side of the screen.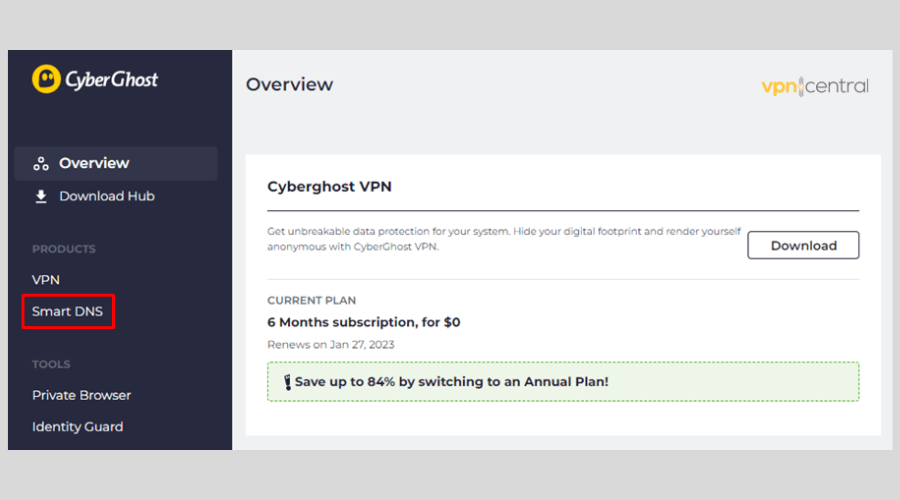 Click the Enable Smart DNS button.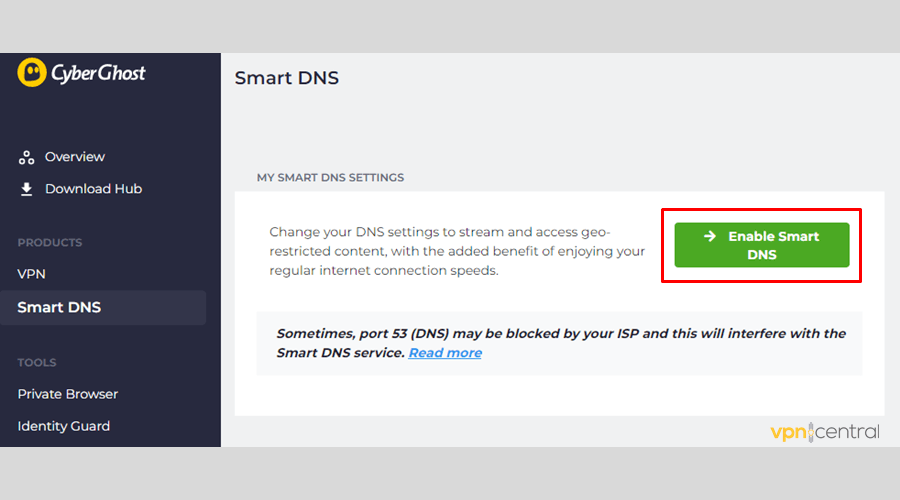 Check the available DNS server addresses.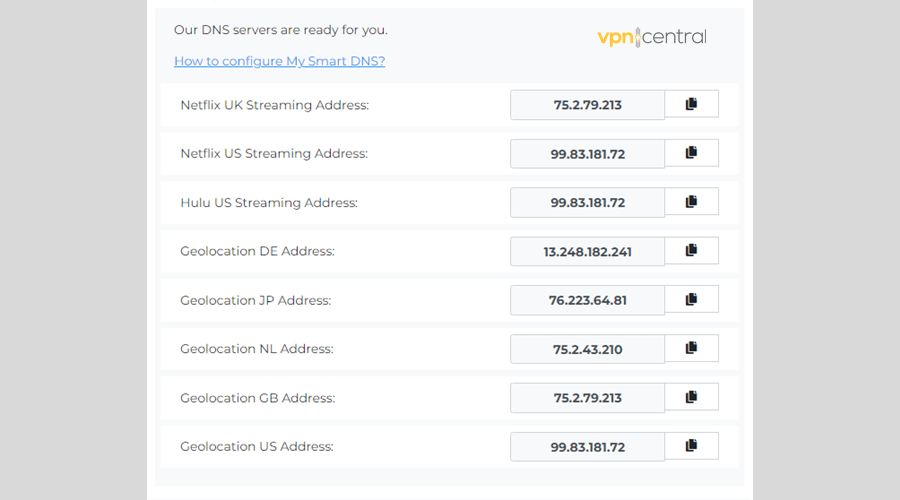 Follow the configuration instructions for your device.
Enjoy your favorite fuboTV programs.
4. Hide your IP with a premium proxy server
Like a VPN, a proxy can obscure your IP and successfully spoof your location.
However, it offers no encryption. So, it provides less security at a better speed.
Keep in mind that not all proxy server vendors are trustworthy. You should look for one that has premium plans and commits to no logging.
Here's how to get started:
Search for a proxy service provider that offers IP addresses in the US, Spain, or Canada.
Create an account.
Follow your provider's setup guide.
Connect to a proxy server to hide your real IP address.
When the connection is successful, you can begin streaming fuboTV.
Wrap up
Unfortunately, content restrictions due to licensing agreements can affect you even as a paying customer.
But with our detailed instructions, you should be able to stream fuboTV in France without headaches.
Additionally, feel free to check out this easy guide if your current VPN isn't working with fuboTV.
Let us know which of our suggestions worked for you in the comment section!