ExpressVPN
Best VPN we have tested for:
Gaming
Streaming
Privacy
Unblocking
Surf the internet anonymously now at a super offer!
ExpressVPN offers 3 months free for any 1-year plan. Get it now and benefit from:
Best privacy protocols and military-grade encryption
Geo-restriction bypassing for streaming services and websites
Access to dedicated gaming servers
Unlimited number of connections to different locations
Xbox Game Pass video game subscription service is becoming more and more popular globally, especially because of people spending more time at home and also its growing game database.
Thanks to its large game catalog, users now have the possibility of choosing the right game for them, no matter what they feel like playing at that moment in time.
You can enjoy unlimited access to all the available games for a $10 monthly fee and there are three tiers to Xbox Game Pass: Console, PC, and Ultimate.
The first includes only Xbox games, the second is for Windows PC gamers and the third covers both platforms.
If Game Pass is not available in your country and you downloaded it on your PC, note that there are other users, too that experience the same problem as you do.
Here's our step-by-step guide to help you quickly bypass the geo-blocking issue.
Is Xbox Game Pass region locked?
Yes, the Xbox Game pass has specific features that are only available in certain regions. Despite being widely available across the globe, not all users benefit from the same features.
For example, if you have a Game Pass account in Canada, you will get access to Game Pass Ultimate, PC Game Pass, Game Pass for Console, and Cloud Gaming, but if you have an account in Portugal, you will not have access to the Cloud gaming feature.
Is Xbox Game Pass available internationally?
Yes, users around the world can get an Xbox Game Pass account and benefit from premium features like access to over 100 games, exclusive discounts, or an included EA Play membership.
🔵 Xbox Game Pass is currently available in the following locations:
🔵 North America: United States, Canada, Mexico.
🔵 South America: Argentina, Brazil, Chile, Colombia.
🔵 Europe: Austria, Belgium, Czechia, Denmark, Finland, France, Germany, Greece, Hungary, Ireland, Italy, Netherlands, Norway, Poland, Russia, Slovakia, Spain, Sweden, Switzerland, Turkey, United Kingdom.
🔵 Oceania: Australia, New Zeeland,.
🔵 Asia: Hong Kong SAR, India, Indonesia, Israel, Japan, Saudi Arabia, Philippines, Korea, Malaysia, Singapore, Taiwan, Turkey, UAB, Vietnam.
🔵 Africa: South Africa.
What can I do if Game Pass is not available in my country?
1. Adjust the date and time on your PC
Click on the Start button from your taskbar.
Type date and time and select Date and time settings from the results list.
Set date and time to automatic mode. This will automatically sync your PC clock with the Internet clock, according to your time zone.
If you want to manually change the date and time, or choose a time zone from a supported country, click on the Change button and select the values from the drop-down menu.
Log out from the Xbox Game Pass app and log back in.
2. Use a VPN service
Using a VPN service to change the location of your device will surely be of help when it comes to resolving the dreaded error discussed in this guide.
One such capable software is the powerful PIA (Private Internet Access), which enables you to change your location as you desire and allows you incredible levels of privacy online with the use of powerful encryption services.
Don't waste any more time dealing with this error by downloading and installing PIA on your system today.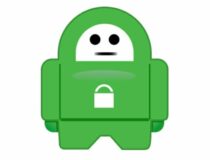 Private Internet Access
Bypass geo-blocks in Game Pass without being tracked with this fully encrypted VPN with unlimited bandwidth!
3. Get at least 10 USD Xbox Live gift card
When you try to pay for a subscription with a card issued by a bank outside of Game Pass supported regions, you will get an error.
However, buying a gift card seems to solve this problem. For example, SEAGM is a reliable gift card seller from Malaysia, and you can buy one, with instant delivery, from here.
It is advised to have at least $1 + One month's worth subscription fee, meaning that you will need a minimum of 11$. Once you have received your 25-digit codes, proceed with the following steps:
Head to the official Xbox Game Pass website.
Log into your Microsoft Account. Your account MUST link to a usable phone number for verification.
On the Xbox Game Pass page, click on JOIN NOW.
Choose the PC version of the pass.
Pick Redeem a gift card when selecting a payment method.
From your SEAGM account, click on Retrieve Card to display your 25-digit code.
Copy and paste it into the Xbox redemption page.
You may need to fill in an address. If you're outside of the USA, make sure the ZIP code matches the state.
Once you've added enough funds, proceed to purchase the Game Pass membership.
4. Switch regions to US
Click on the Start icon from your taskbar.
Type region settings.
Select Region and language settings from the results list and change the region to US. Note that switching to US will give you access to all the games library.
5. Contact the Xbox support center
If you tried every solution to fix the Game Pass not available in your country issue, and you still have no clue how to figure things out, go ahead and contact the Xbox Support center and describe the problem to them.
Click on the green Contact Us button on top of the page, and select the options from the drop-down lists, then click Next.
How do I change region in my Xbox?
Since Xbox is linked to your Microsoft Account, you will have to change regions in both accounts for an error-free experience:
In a web browser, go to the Review your Microsoft account info section.
Select Edit profile info.
Update your new address and select Save.
Then, open your Xbox profile settings.
You will have to review the information entered to your Microsoft account, then select Next.
Pick the region you are moving to from the drop-down list.
Select I Accept. Then, on your console, click the Xbox button to open settings.
Select Profiles and system.
Select Settings, then System.
Pick Language and location.
Select your new country from the drop-down list.
Conclusion
To sum up, if Game Pass is not available in your country, you should try at least one of our suggested methods.
Using a VPN is an effective way to bypass the geo-location restriction, as it offers online anonymity, masking your IP address and making it look as if you are actually connecting from the US.
Switching the region to the US on your PC or adjusting the date and time can also help.
Did these solutions work for you? Let us know in the comment section below.