Lost Ark is a popular MMORPG that first launched in 2019 in South Korea and now has a growing fanbase in other regions.
However, because of the Lost Ark region lock, the game is only available in select countries in North and Latin America, Europe, and Oceania, besides South Korea.
Luckily, a fast and reliable VPN can grant you access from anywhere in the world.
For example, due to legal regulations, Belgium and Dutch gamers can't play Lost Ark without a VPN.
Likewise, people outside Korea get a different game version and join local servers rather than one big melting pot of RPG combat.
Let's see what can be done about that.
How to Fix Lost Ark Region Lock?
If you are in any country listed on the game's page, you're good to go. Otherwise, you can't get the title on Steam, purchase premium packs, or find local servers to play online.
Additionally, even if you're in a supported area, you may still be unable to enjoy different regional game versions.
In these cases, the only way to access the content is to use a VPN and spoof your location to a place where it's available.
ExpressVPN is perfect for Lost Ark because it offers fast speeds to support intensive online gameplay and servers in every region.
Here's how to bypass the Lost Ark region lock:
1. Subscribe to ExpressVPN and download the app.
2. Follow the simple installation prompts and then choose a suitable location.
For example, if you are in Belgium or the Netherlands, a nearby European location, such as Germany or the UK, will give you fast and stable speeds for the Western game version.
If you are in the Middle East, India, China, or Russia, speeds may vary. However, any location that supports the game will work.
As to how to play Lost Ark Korea, you need to choose a South Korea server location. Keep in mind that you may need a new Steam account (see below) and to purchase a Korean phone number.
3. Click the big connect icon and wait for the Connected confirmation to appear.
4. Launch Lost Ark from Steam.
Now let's see what you can do to secure your current Steam library.
How to Protect Your Steam Account?
To ensure your main Steam account won't get penalized for getting around the Lost Ark region IP lock, you can use ExpressVPN to create a new one.
Keep in mind that it works on Windows and Mac, and you can try it for seven days before committing to a premium plan.
Here's what you should do:
1. Use ExpressVPN to connect to a location that isn't region-locked.
2. Create a new Steam account and select the same country as above to avoid Steam restrictions.
3. Verify your email address from the browser you used to create the new account.
4. Complete the Steam registration and installation steps.
5. Log out of Steam in your web browser.
6. Search in Google for Lost Ark Steam.
7. Go to the Steam store page and click Play Game.
8. Press Yes, Steam is Installed.
9. Lost Ark will be added to your Steam library and unlocked for the region in question.
10. Use ExpressVPN and the corresponding location whenever you launch Lost Ark.
You're all set now to enjoy the adventure.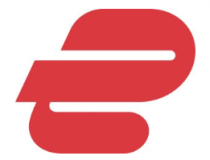 ExpressVPN
Get around any region lock with this fast and secure VPN!
What Lost Ark Content and Features are Region-Locked?
If you feel the Western version of the game lacks something, here's what you can find in the original South Korean release.
1. Character Designs – Female clothing and character customization options are much more diverse in the South Korean game. That has brought much debate among players about censorship and inclusivity.
2. Player vs. Player – The Korean version offers additional PvP elements, such as more modes and rewards. The hope is that these will be rolled out soon to the rest of the world without the need for a Lost Ark region lock bypass.
3. Pets – Due to concerns over exploiting the freemium model, publisher Amazon Games made some changes to the game. Western players have the free auto-loot ability for their cute companions, while South Koreans must pay for this feature.
4. Classes – In the Western version, there are five starting classes (Assassin, Gunner, Mage, Martial Artist, and Warrior) and 15 advanced. More will be released by the end of the year.
However, on South Korean servers, players enjoy others like the Specialist base class, which features the Artist subclass. This character literally wields a giant paintbrush with ink-based attacks!
Wrap Up
Lost Ark is an awesome action-style RPG. Those stuck behind the Lost Ark region lock can join the fun using ExpressVPN.
Will you make it to level 50 and unlock tiered endgame dungeons and raids?
Let's find out!