Many Americans would be surprised that they need a VPN to watch Hulu in Canada.
In fact, the streaming platform is only available in two countries: the US and Japan.
So, read on to find out how to easily unblock Hulu in Canada or any other country you're traveling to.
Why do you need a VPN to watch Hulu in Canada?
That's because a VPN is among the few tools that can change your device's IP address and bypass the streaming service's geo-restrictions.
In case you didn't know, Hulu is reserved for American households only. So if you're not in the country, you won't be able to access its content.
To identify viewers from unpermitted areas, Hulu checks the physical location of devices through their IPs.
So when you're in Canada, your ISP will automatically assign a Canadian IP to your device. As a result, Hulu would immediately know that you're outside the US.
But if you connect to a VPN, you could hide your Canadian IP and replace it with one registered in the US. This way, Hulu will think you're in a permitted area and let you in.
How to watch Hulu in Canada with a VPN
Disclaimer: not all VPNs work well with Hulu.
Some service providers leak data, exposing your device's real general location. Others are too slow and aren't suitable for streaming.
Moreover, VPNs are subject to bans. The folks at Hulu are fully aware that many of their subscribers do IP cloaking to get around region locks. That's why they keep an eye on VPN server IPs and block them.
For these reasons, we don't recommend experimenting with VPNs that lack the track record of successfully unblocking the streaming platform.
So:
Use PIA (Private Internet Access)
PIA is the top service for Hulu because it has servers in all 50 US states. And, it offers speeds of hundreds of Mbps, which makes it perfect for high-quality streaming.
Here's how to get started:
Visit PIA's website and pick a subscription.

Download the dedicated app for your device.

Launch the VPN.
On Android, tap Current Region to explore all PIA server locations.

Type US in the search bar.

Choose your preferred US location.
Once connected, enjoy streaming Hulu in Canada.
Best VPN services for watching Hulu from anywhere
If you plan to take a vacation internationally, make sure to bring a VPN service with a large US server fleet, optimized hardware for streaming, and speedy protocols.
In our book, these three of the best Hulu VPNs:
PIA — greatest variety of US IPs
CyberGhost — specialized VPNs for Hulu
ExpressVPN — highest connection speeds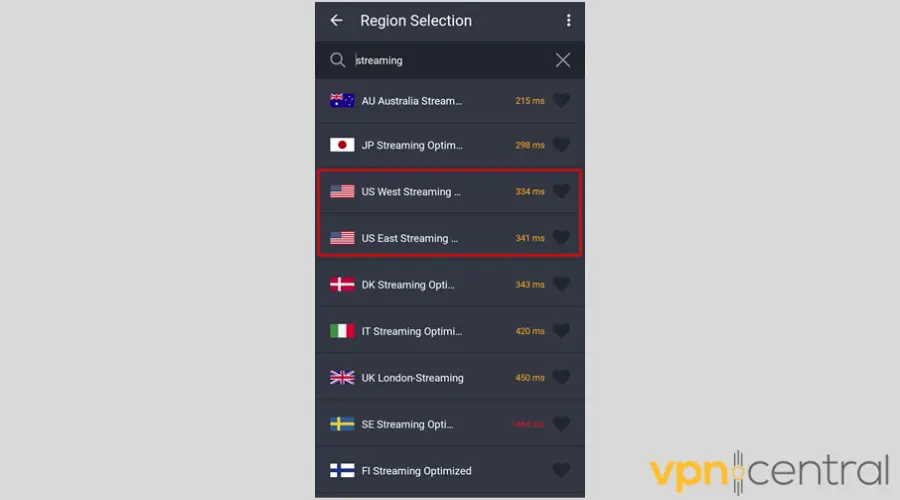 As mentioned, PIA offers IPs from all 50 US states, including 2 streaming-optimized VPN server locations.
Furthermore, it has fully upgraded to 10Gbps hardware. Its so-called next-gen RAM-only server network promises superior speed, security, and privacy compared to 1Gbps-based infrastructures.
In terms of compatibility, PIA has dedicated Windows, Linux, macOS, iOS, and Android apps as well as Firefox, Opera, and Chrome extensions. Plus, this VPN comes with a free SmartDNS service, allowing you to use it on devices that don't natively support it like Samsung Smart TVs.
Apart from OpenVPN and IPSec, PIA offers WireGuard, which is the fastest VPN protocol around.
If you travel to a location that actively censors streaming content and restricts VPN use, you may benefit greatly from PIA's SOCKS5 and Shadowsocks proxies.
Lastly, this service provider is one of the few whose no-logs claim has been proven to be true in court.
Pros
10 simultaneous device connections
7-day free trial for iOS and Android users
30-day money-back guarantee
Cons
No ad and malware blockers on Android and iOS
Clunky app interface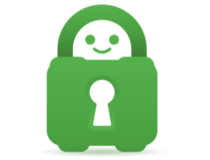 Private Internet Access
Have your pick of VPN servers in the US and easily unblock Hulu wherever you are.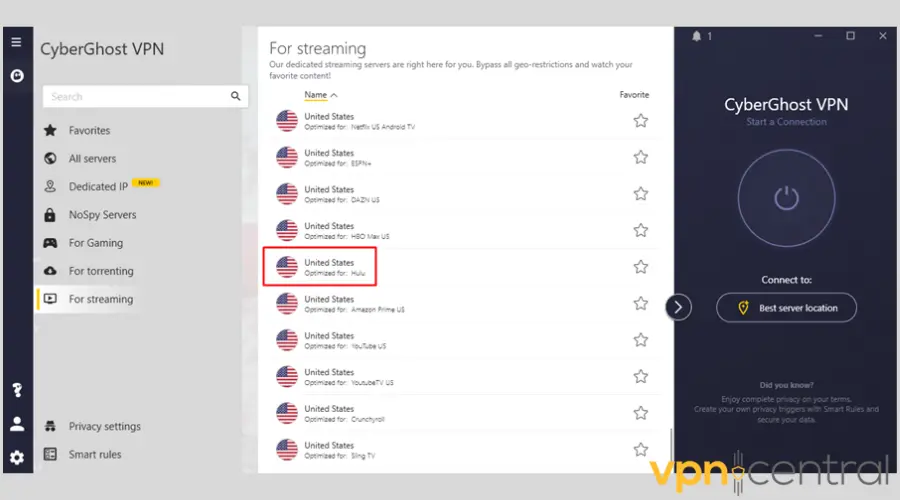 As of writing, CyberGhost has over 1,400 RAM-only VPN servers across 11 American cities. More importantly, it has hardware optimized for Hulu, which comes in handy when the regular ones fail to do the job.
Like PIA, this VPN has native apps for major desktop and mobile systems, extensions for popular browsers, and a SmartDNS service.
CyberGhost's protocol selection consists of WireGuard, OpenVPN, and IKEv2.
Pros
7 simultaneous device connections
1-, 3-, and 7-day free trials for Windows and macOS, Android, and iOS, respectively
45-day money-back guarantee
Cons
No obfuscated servers
No NoSpy hardware in the US
Incomplete 10Gbps server network upgrade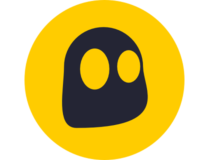 CyberGhost
Connect to servers specifically optimized for Hulu and enjoy a stable connection and high-quality streaming.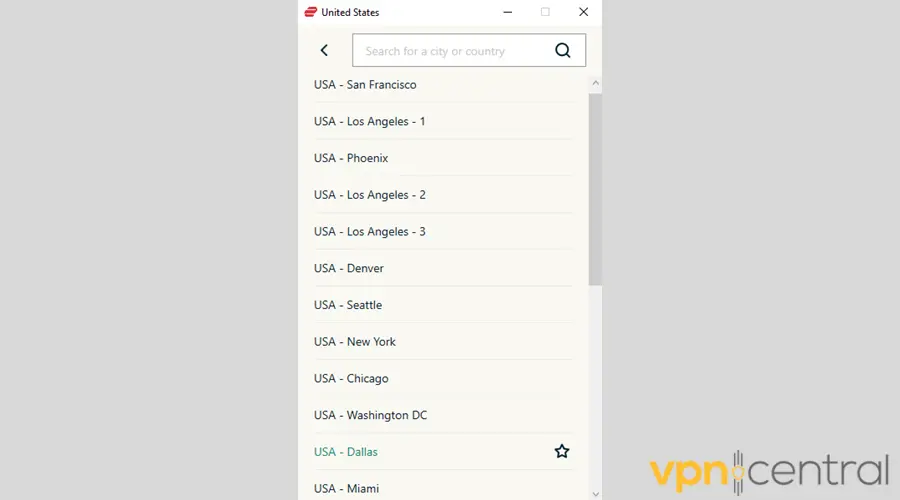 Ranked third in terms of having the widest global VPN network, ExpressVPN boasts 24 American server locations across 17 cities. And it consistently ranks among the fastest VPNs, so you'll never have to deal with buffering and poor quality.
You could stream Hulu on virtually any device. Not only does it natively mesh with Windows, Linux, macOS, iOS, Android, and Fire OS, but it's also installable on WiFi routers.
Like every self-respecting streaming VPN service provider, this vendor has its own DNS service called MediaStreamer.
In addition to OpenVPN and IKEv2, ExpressVPN offers Lightway, its own tunneling protocol that supports both AES and ChaCha20 encryption types.
Privacy-wise, this VPN uses RAM-only hardware, logs zero connection and activity records, and enjoys the advantages of operating in the British Virgin Islands, a "no data retention" jurisdiction.
Pros
Adjustable Lightway protocol settings
7-day free trial for iOS and Android users
30-day money-back guarantee
Cons
$8.33–$12.95/month subscriptions
5 simultaneous device connections only
Incomplete 10Gbps server network upgrade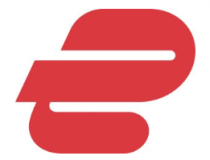 ExpressVPN
Unblock Hulu from anywhere and enjoy the best streaming quality with this high-performing VPN.
How to pay for Hulu in Canada
It's currently impossible to pay for Hulu with a non-US payment method. Luckily, there are different ways around it if you're in Canada.
Let's check them out:
Get a Hulu Gift Card
A Hulu Gift Card offers the most convenient way to Pay for Hulu. You can purchase one from marketplaces like Amazon, Walmart, MyGiftCardSupply, etc.
Here's how to use this hack:
Visit a recommended marketplace and buy a Hulu Gift Card.
You'll receive a 12-digit code in your mail.
Enable your VPN and connect to a US location.
Signup for Hulu.
Look for the Payment Information tab.
Locate Gift/Promotional Code.
Enter the 12-digit gift card code here.
Click Redeem and start streaming.
Note that Hulu will cancel your subscription when the gift card balance runs out. Ensure you recharge the account before the allocated time elapses.
American Virtual Card
Watching Hulu in Canada is straightforward when you have a US-based virtual prepaid card. It's easy to access one, even if you're not a US resident.
Follow the guide below to use this method:
Go to StatesCard and buy a virtual prepaid card.
Top up the card with any amount.
Open your VPN and connect to a US server.
Sign up for a Hulu account.
Click Payment Information on the Account page.
Select Update Payment.
Enter your prepaid card details.
Complete the payment and start watching.
Virtual prepaid cards work in the same way as physical credit cards. Unlike gift cards, you can use them to shop at any store online.
American PayPal account
Now, here's how to get Hulu in Canada using PayPal.
First, you'll need a friend or relative in the US to create an account for you.
Afterward, everything is pretty straightforward:
Sign up for PayPal in Canada.
Load funds and transfer to your US-based PayPal.
Connect to a US location on your VPN.
Register for a Hulu account.
Go to the Payment Information section.
Click Payment Method.
Select PayPal and connect your US account.
Make a payment to upgrade your Hulu subscription.
PayPal may apply currency exchange fees when transferring funds to your US-based account. It's best to convert your local money to US Dollars for seamless payments.
Use a friend's or relative's account
Count yourself lucky if you have friends or relatives in the United States. You can request them to get a Hulu subscription on your behalf.
Do the following when you get the account details:
Get a VPN and connect to a US server.
Access Hulu and sign in.
Pick any show and enjoy your viewing.
This is the easiest way to access Hulu in Canada. But ensure you chip on the payments so you won't be a bother.
Can I watch Hulu in Canada with a free VPN?
There are tons of free VPN solutions around. But it's never a good idea to watch Hulu in Canada using them.
Here's why:
Free VPNs have limited server availability compared to paid alternatives. Accordingly, you'll experience slow speeds, resulting in endless buffering.
The services also use unreliable and insecure network protocols. At best, this will make it easier for Hulu to detect your VPN usage and restrict you. At worst, it will expose your privacy to data leaks and cyberattacks.
Moreover, such providers are notorious for tracking user activity. They gather the information and sell it to third parties without your consent.
At this point, you're better off getting a paid VPN service. You'll appreciate fast connectivity alongside enhanced security.
What to watch on Hulu in Canada
Now that you have the best VPNs for Hulu in Canada, it's time to stream. Below are our handpicked movies and series for you:
The Great – A comedy-drama about Russia's longest-reigning female ruler in history.
Reservation Dogs – A hilarious drama series revolving around four indigenous teens that engage in crime.
The Act – This show highlights a girl trying to escape an overprotective mother.
Devs – This sci-fi thriller involves a software engineer investigating her employer's undercover operations.
The Path – This drama show follows a young family that joins a controversial religious movement.
Ted Lasso – In this show, an American football coach tries his luck leading an English Premier League soccer team.
Parasite – A low-income family poses as professionals to seek jobs from wealthy households.
Boston Strangler – This crime drama series revisits a criminal who terrorized Boston in the 1960s.
Triangle of Sadness – Watch two models end up stranded on an Island alongside a group of billionaires.
The Princess – This thrilling movie focuses on a determined, beautiful princess fighting to defend her kingdom.
Prey – A movie focusing on a fearless Comanche woman who stalks an alien predator.
Bruiser – The film touches on manhood and toxic masculinity in African American families.
The Outfit – In this crime thriller, a gangster forces a tailor to hide him inside his shop.
The Lost City – An action-comedy about a novelist kidnapped by a billionaire treasure hunter.
The Northman – An adrenaline-pumping film about a Viking prince avenging his father's death.
These are just a few of the many great shows available on Hulu. With 3,500+ titles, you'll surely find something enjoyable.
Wrap up
Knowing how the economics of streaming services work, Hulu's geo-restrictions are unlikely to go away anytime soon.
Thankfully, you can easily unblock Hulu with a VPN in Canada or any other country. Given the variety of great options we provided here, there's no reason to miss your favorite shows while away.
Do you agree with our picks? Tell us in the comments!