iPhone hotspots not working when connected to VPN is a general problem experienced by a lot of iOS users.
Especially, iPhone 8+ users running iOS 13.2.3 have complained about their mobile devices blocking the hotspot VPN passthrough, thereby making connection impossible.
If you can't connect to your iPhone hotspot, this post will help you understand why it happens and recommend different fixes to enable your hotspot to work again while using VPN.
Why Is Your iPhone Hotspot VPN Not Working?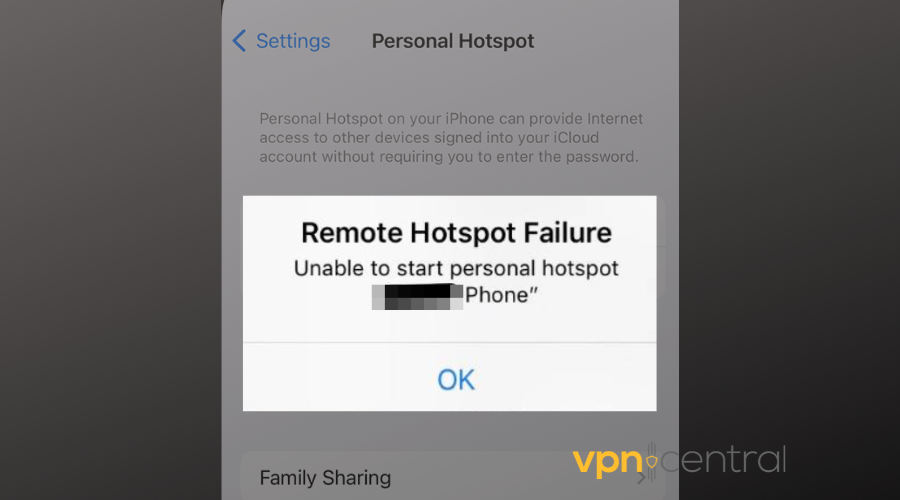 There are a few reasons why your iPhone hotspot is not working with a VPN. They include:
VPN account status – Your VPN will not work if you have an expired subscription.
Lack of proper configuration – If your VPN and mobile hotspot are not properly set up and configured during installation, you might experience difficulties connecting over the hotspot on iOS.
VPN incompatibility with the device hotspot – When your VPN provider isn't suitable for use with your iOS device's hotspot.
Outdated OS – Running personal hotspots on earlier iOS versions like iOS 10 and 13 is a hassle
Issues with the VPN Provider – Blocked servers, downtimes, and other technical difficulties.
How to fix it?
If you're experiencing issues like your iPhone isn't enabling your personal hotspot, your hotspot not being visible or you just can't connect to VPN when using a mobile hotspot, below are a few fixes you can use to solve the problem:
1. Update your iOS to the latest version
If the device you're using to connect to the hotspot is still running on an outdated OS, try updating the iOS to the latest version and check if it sorts the problem.
This can fix it especially if you're using a hotspot with iOS 10, 13, 14, or 15.
To do this, follow the steps below:
Open your Settings app.

Select General > Software update.

Download and install the available update.

Agree to the terms and conditions and wait till the update is complete.
2. Restart and reset the network settings on your device
This simple step has fixed a lot of connectivity issues like VPN not working or iPhone hotspot SSID not being visible.
This is because the network settings on your iPhone could interfere with your hotspot and the connection to the VPN.
Therefore, to reset your network on iOS, follow these steps:
Open the Settings app on your device.
Tap on General > Reset > Reset Network Settings.
Wait till the reset is complete and try to see if that fixes the problem.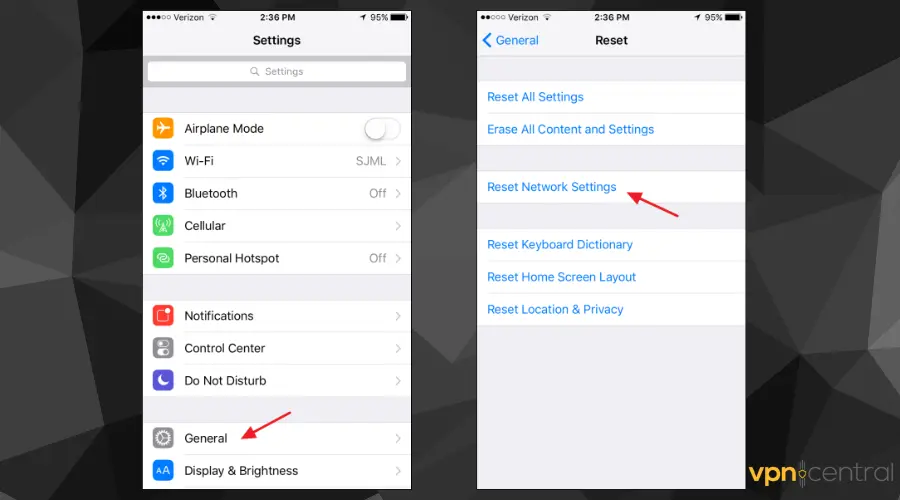 Changing your network settings can also help if you have trouble with Android devices not connecting to your iPhone hotspot.
3. Update your VPN app
Just like running on an outdated OS hinders connection, using an obsolete version of a VPN may result in connection issues.
VPN developers release updates year-round, so don't ignore updates.
Visit the apple app store to install the recent update of your VPN app and see if it fixes the hotspot problem.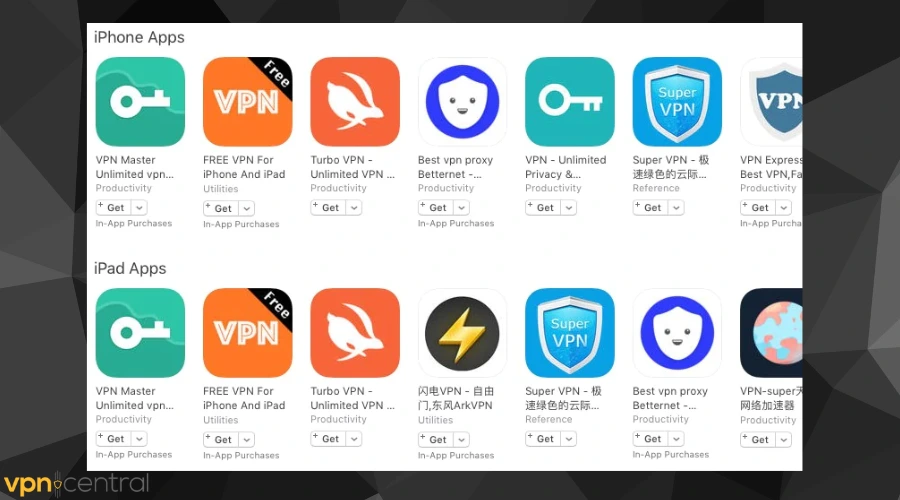 4. Change the VPN protocol
Most users have complained about their VPNs not working with iOS 10 while using the L2TP/IPSec protocol.
This started happening after Apple dropped support for obsolete protocols, which also caused PPTP VPN to stop working, with or without a hotspot.
We recommend switching to OpenVPN, WireGuard, or IKEv2 if your provider uses it.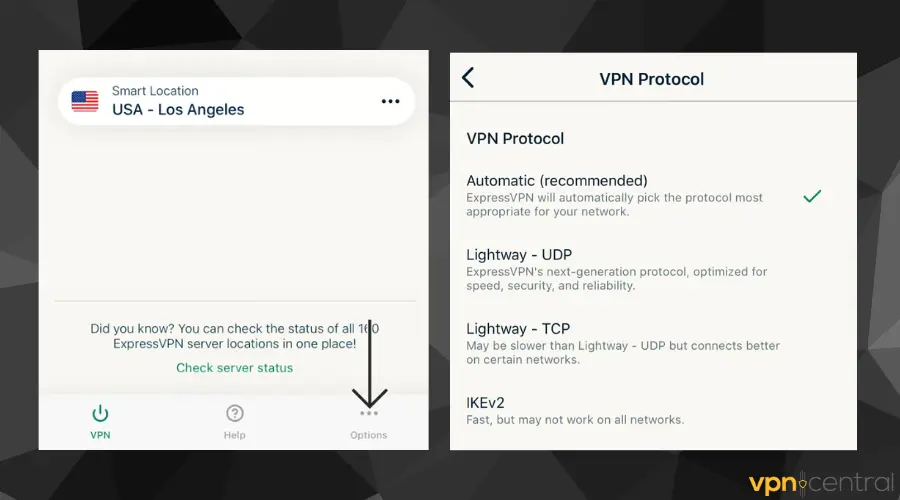 Changing the VPN protocol can help fix the hotspot problem even if you're using iOS 10 and don't want to upgrade.
5. Connect to a different server
If you are trying to access geo-blocked content and it's not working, it may be due to a blocked server, and not a VPN or hotspot issue.
Services block servers all the time so, the simple way to fix this is to connect to a different server and try again.
Simply tap the designated button to reveal all the available locations and tap any location to automatically connect.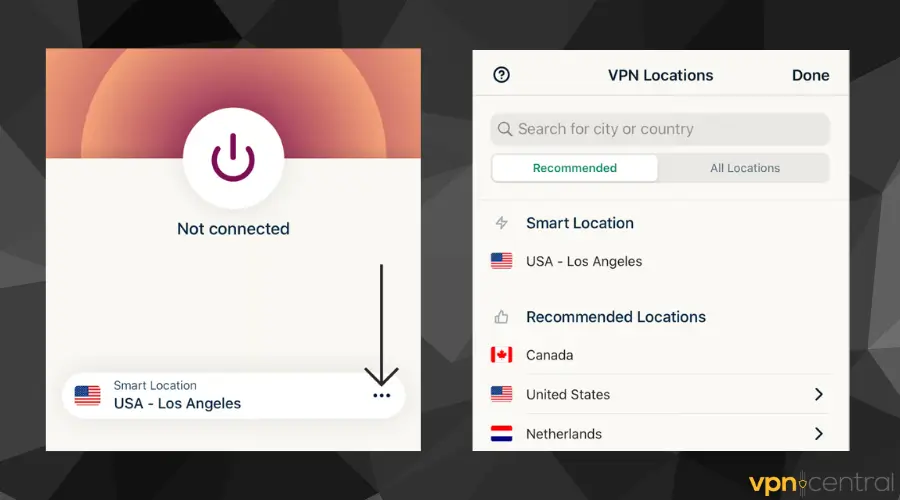 6. Use a premium VPN
If you've tried fixes 1-5 and issues persist, you may need to change your VPN provider as this could be the issue.
A lot of VPNs are not compatible with iOS devices or perform very poorly. Therefore, you have to choose one that supports apple devices and offers top-notch protection.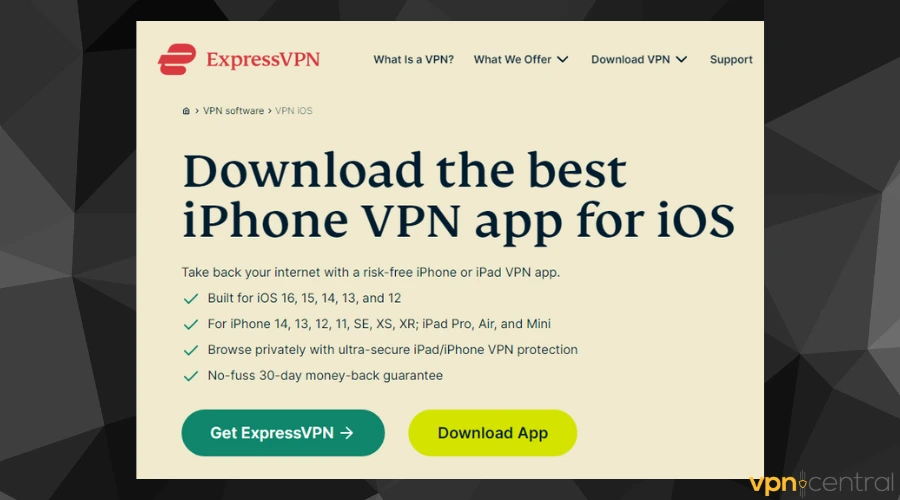 An example of such a VPN is ExpressVPN. It has unlimited bandwidth, cross-platform support, and 3000+ servers in over 90 countries.
Moreover, the VPN includes a lot of privacy-oriented features, including military-grade encryption, a secure killswitch, and public DNS to help avoid DNS leaks, data breaches, or even ISP throttling.
To get it, simply search for it on your app store and download it. You'll have to sign up and get a subscription.
The good news is that it includes a 30-day money-back guarantee for anyone who's not completely satisfied with the service.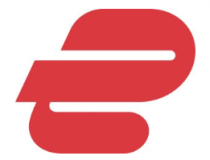 ExpressVPN
Get rid of errors and get top-level privacy features by installing ExpressVPN on your iPhone!
Conclusion
The issue of iPhone hotspot VPN not working may necessarily not be an issue from the VPN provider as this is a common problem with these devices.
Alongside these fixes, you can try factory resetting your device to erase any pre-existing apps or software updates that could be causing your hotspot connection not to work with a VPN.
However, ensure that your data is fully backed up before doing this.